With WarnerMedia, Walt Disney Co. and Apple Inc. all launching streaming services in the coming months, consumers are faced with a plethora of options from which to form custom bundles with the services that interest them the most. New polling shows that while most consumers are interested in keeping a few "must have" services, such as Netflix Inc., few want to add the upcoming streaming options to their bundles.
A Sept. 12-15 Morning Consult/The Hollywood Reporter survey asked 2,201 people to pick up to 10 streaming services from a given list of 22 platforms to create a custom streaming bundle.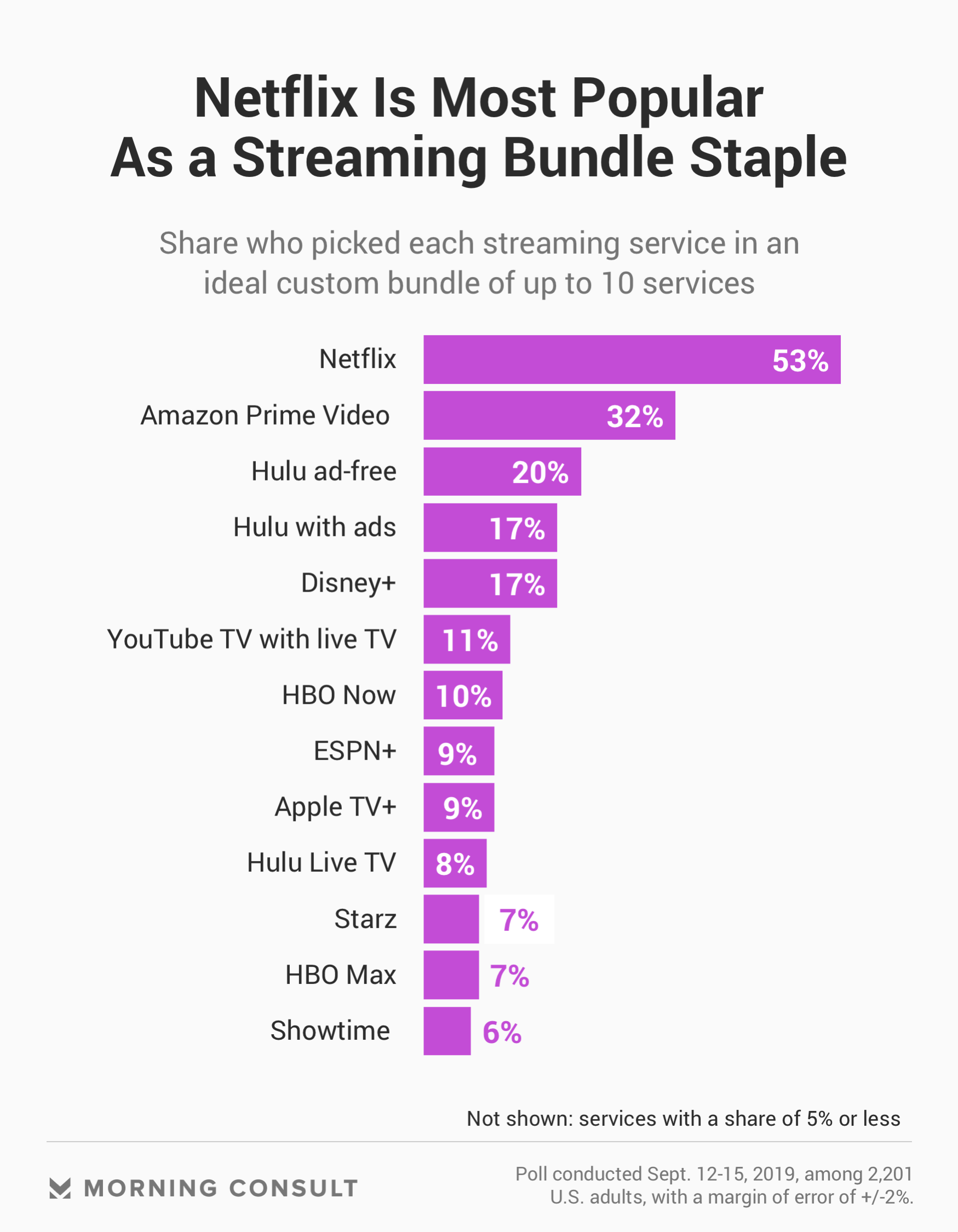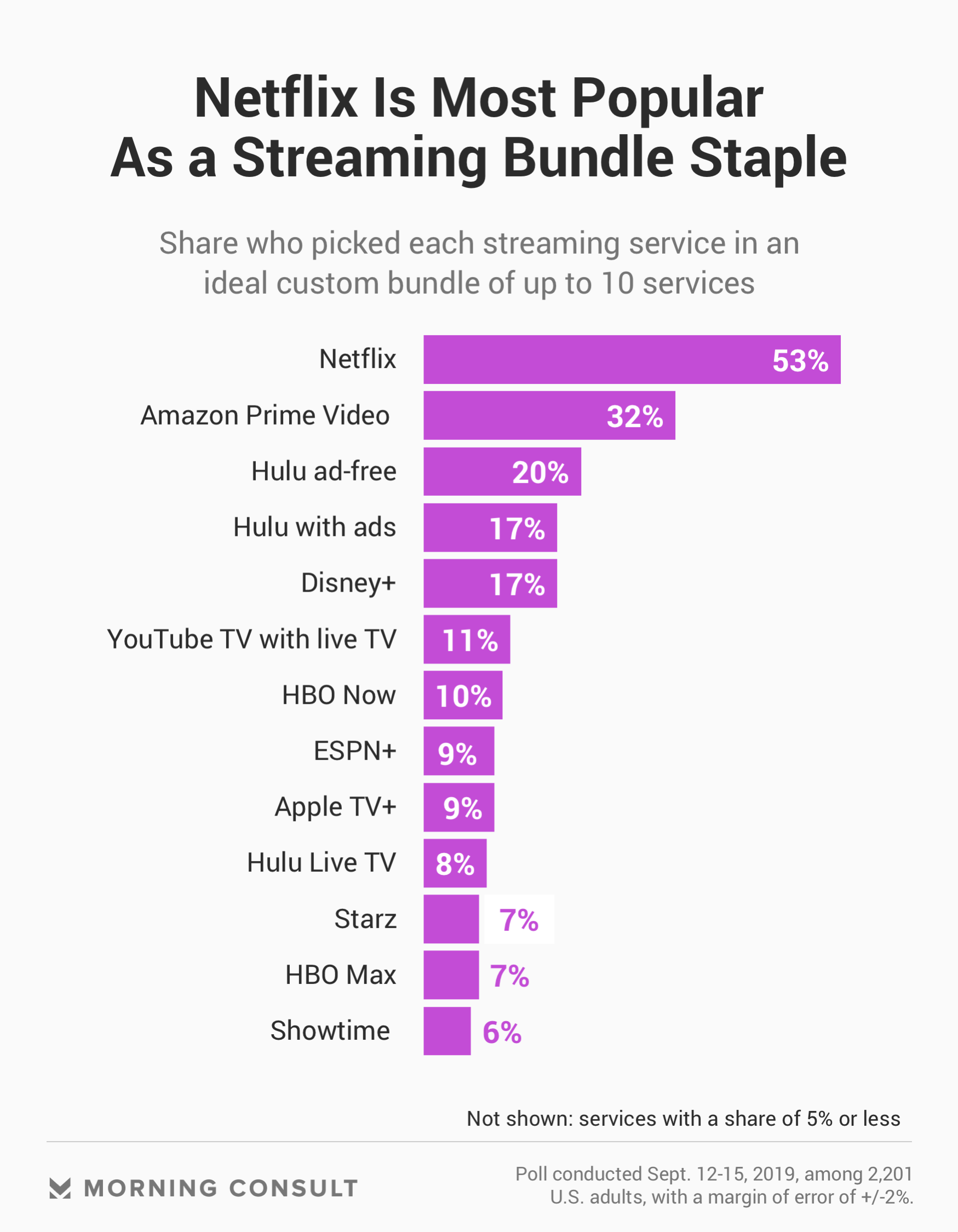 When creating bundles, 15 percent picked two services, 15 percent picked three services and 10 percent chose four. Twenty-two percent said they would want only one service, and an additional 22 percent said they don't want any of the services.
When it came to two-service bundles, various combinations of Hulu, Amazon Prime Video and Netflix were top picks for consumers. The most popular two-service bundle was the $26-a-month Netflix and Amazon Prime Video combination (26 percent), followed by the Netflix and ad-free Hulu combination, which costs $25 a month (15 percent). The margin of error for the two-service bundle sample is 5 percentage points.
The most popular pick for those who chose a three-service bundle consisted of Netflix, Amazon Prime Video and the ad-supported version of Hulu (15 percent), which costs $32 a month. That was followed by the Netflix, Amazon Prime Video and ad-free Hulu bundle (12 percent), which costs $38 a month. The margin of error for this sample is 6 points. 
Fifty-three percent of the 2,201 adults in the overall survey selected Netflix Inc. as a part of their ideal bundle, with Amazon Prime Video coming in second at 32 percent.
The survey also found that two-thirds of the 1,355 adults who currently subscribe to a streaming service subscribe to one or two services. Forty-six percent of streaming subscribers say they currently pay between $10 and $20 a month for streaming services, while 18 percent pay less than $10. 
The poll's overall margin of error is 2 points, while the margin of error for the streaming subscriber sample is 3 points. 
Among the services that have yet to debut, Disney+, which will be introduced in November, was the most popular, with 17 percent of respondents selecting it for their custom bundle. Meanwhile, 9 percent included Apple TV+, also set for a November premiere, and 7 percent included WarnerMedia's HBO Max, set to launch in 2020.