Biden's National Lead Over Sanders Balloons to 24 Points
The former VP increased edge by 6 points since Tuesday's victories in 4 states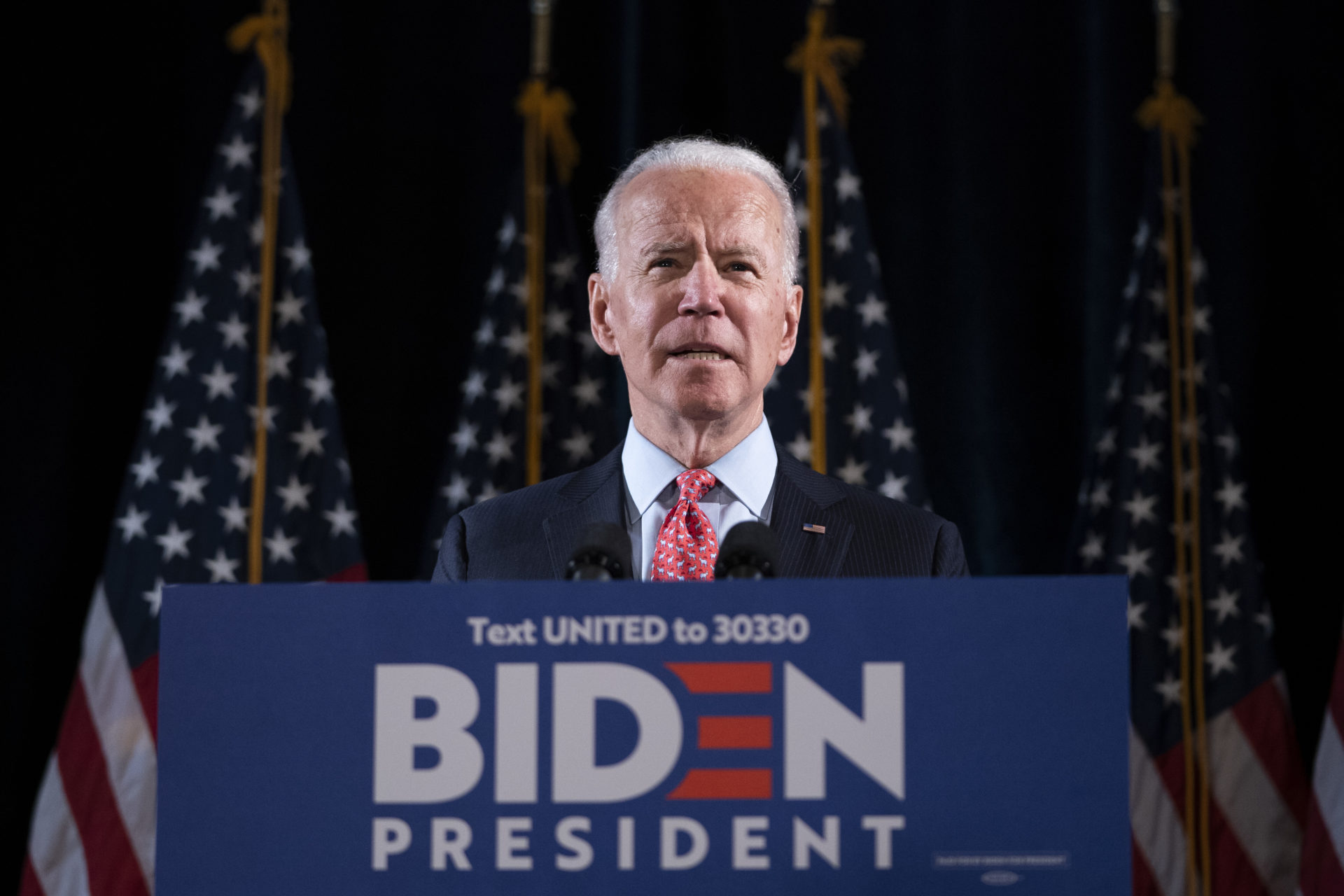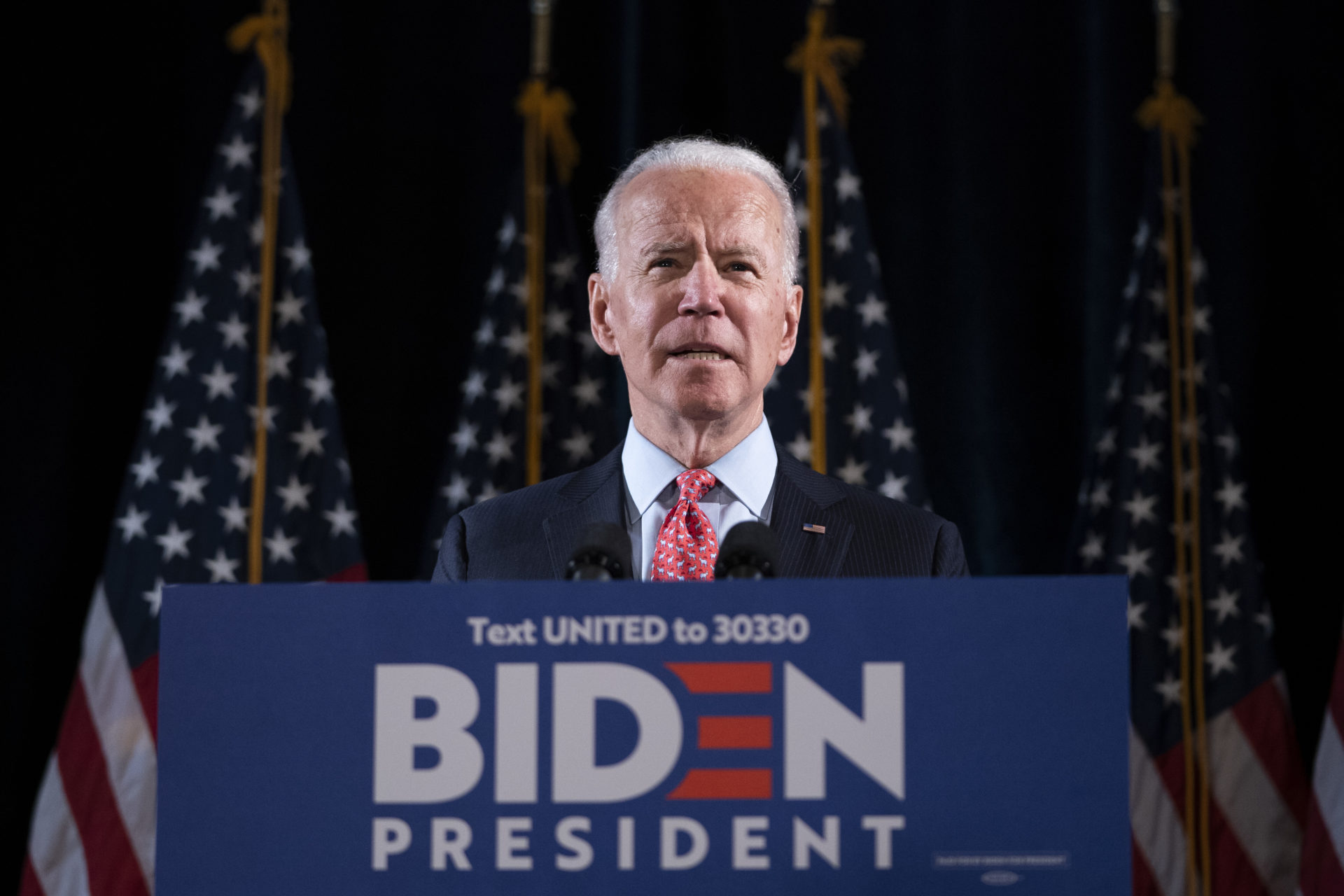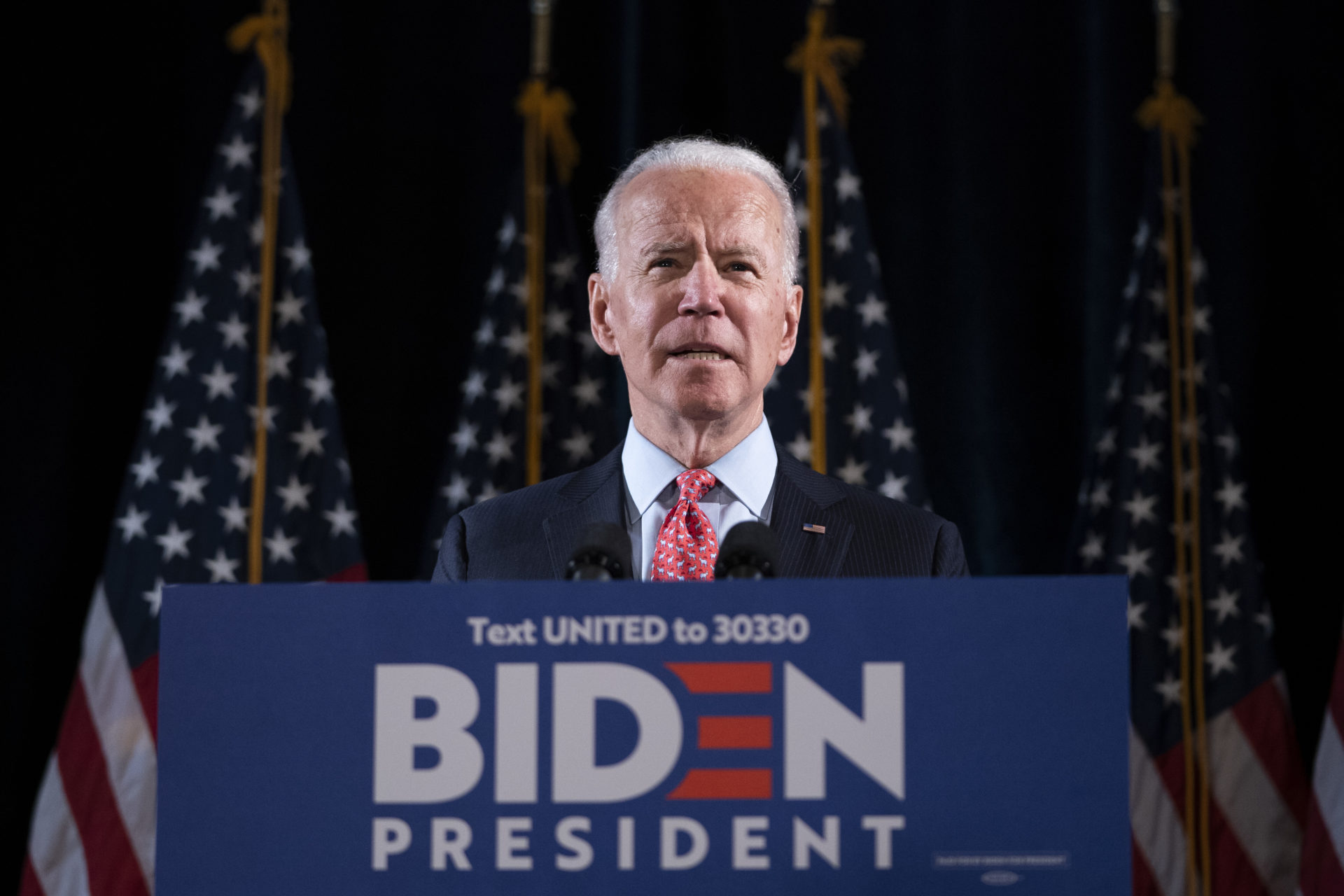 59% of Democratic primary voters said they'd vote for Joe Biden if the election were today, compared with 35% who said Bernie Sanders.

Biden leads Sanders by 39 points among black voters and by 30 points among suburban voters.

As the coronavirus pandemic unfolds, voters trust Biden more than Sanders for crisis leadership.
As former Vice President Joe Biden continues his streak of dominant performances in Democratic primaries across the country, his national lead over Sen. Bernie Sanders (I-Vt.) is ballooning.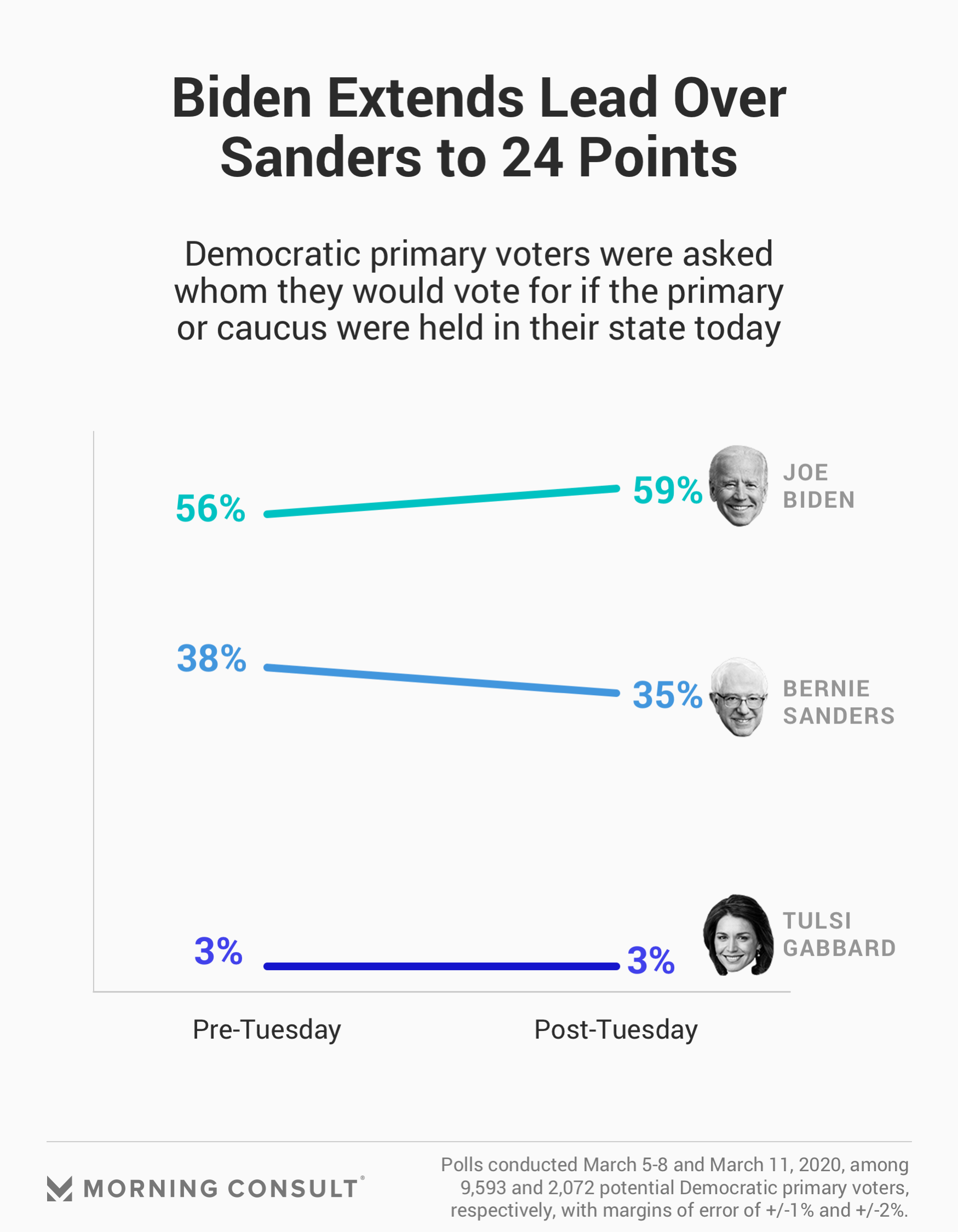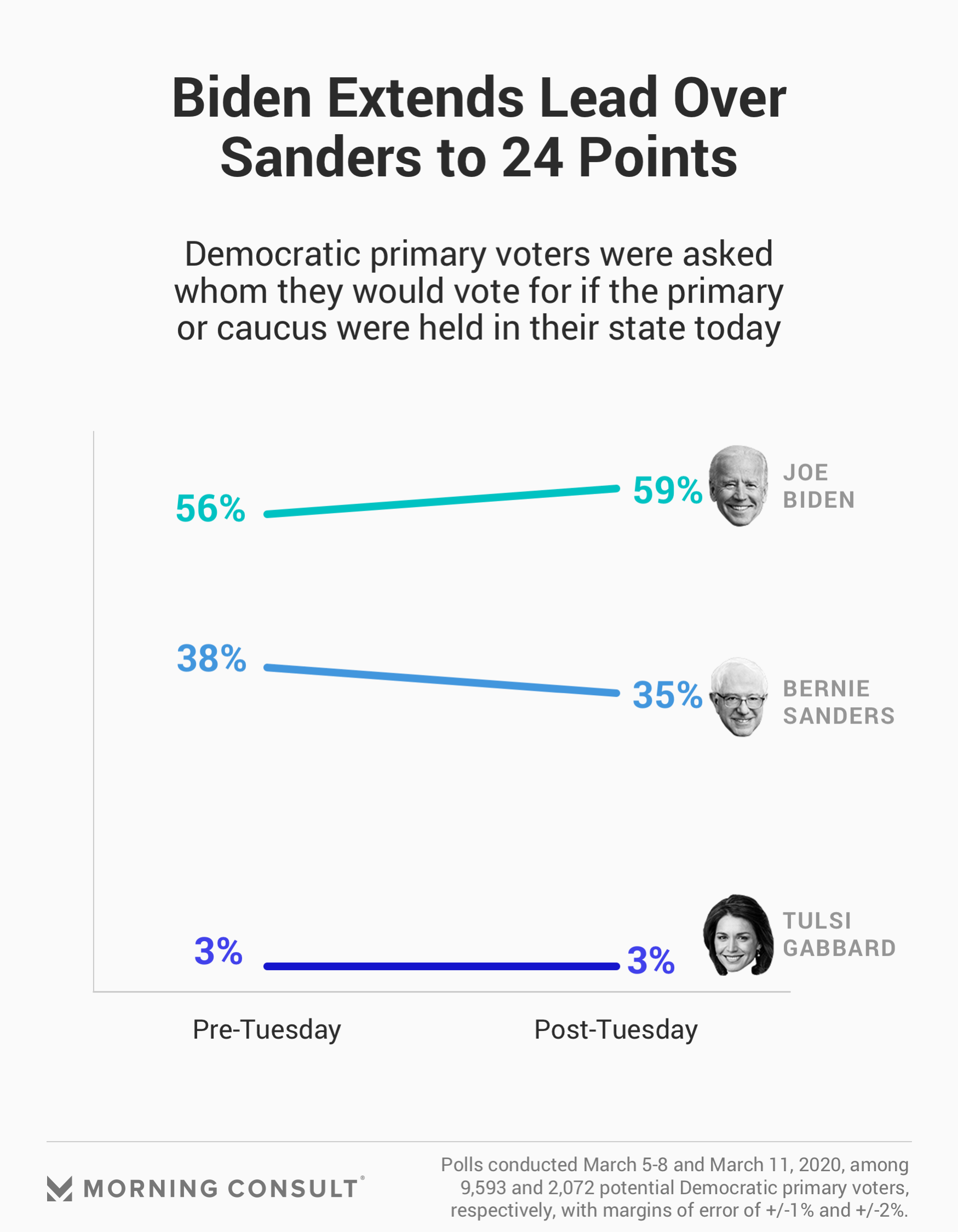 A new Morning Consult poll of 2,072 Democratic primary voters finds Biden leading Sanders by 24 percentage points nationwide, up 6 points from a poll conducted before voters in Idaho, Michigan, Mississippi and Missouri handed the former vice president victories on Tuesday.
The latest survey, which was conducted Wednesday and has a 2-point margin of error, finds a continuing generational divide in the Democratic electorate, although Biden has slightly more crossover appeal than Sanders. While 55 percent of voters under the age of 45 back the Vermont independent, 74 percent of those ages 45 and up back Biden.
The poll also shows Biden leading Sanders by 39 points among black voters, 67 percent to 29 percent; by 30 points among suburban voters, 62 percent to 32 percent; and by 26 points each among rural whites and white voters with a bachelor's degree. In state after state over the past two weeks, these voters have fueled Biden's victories.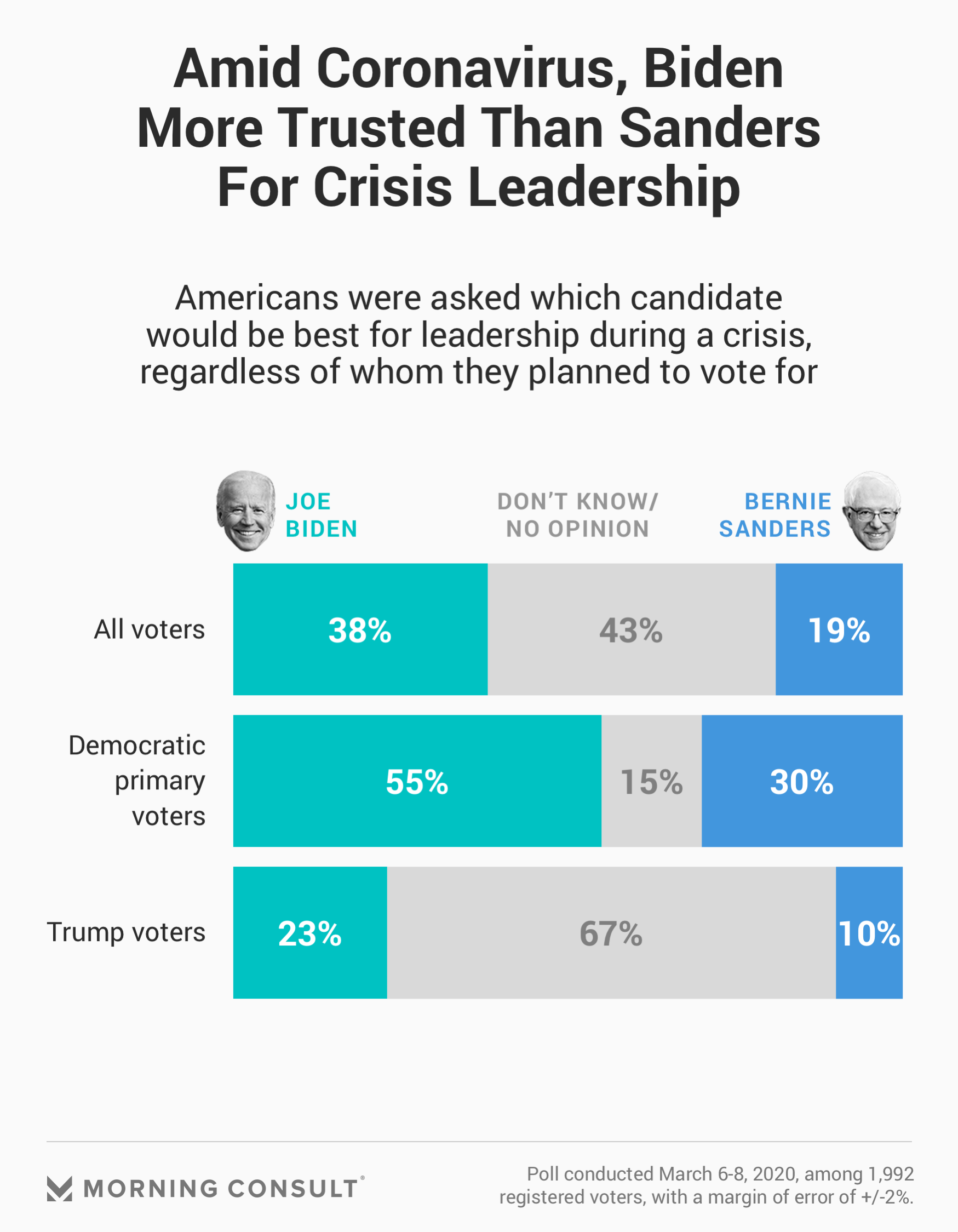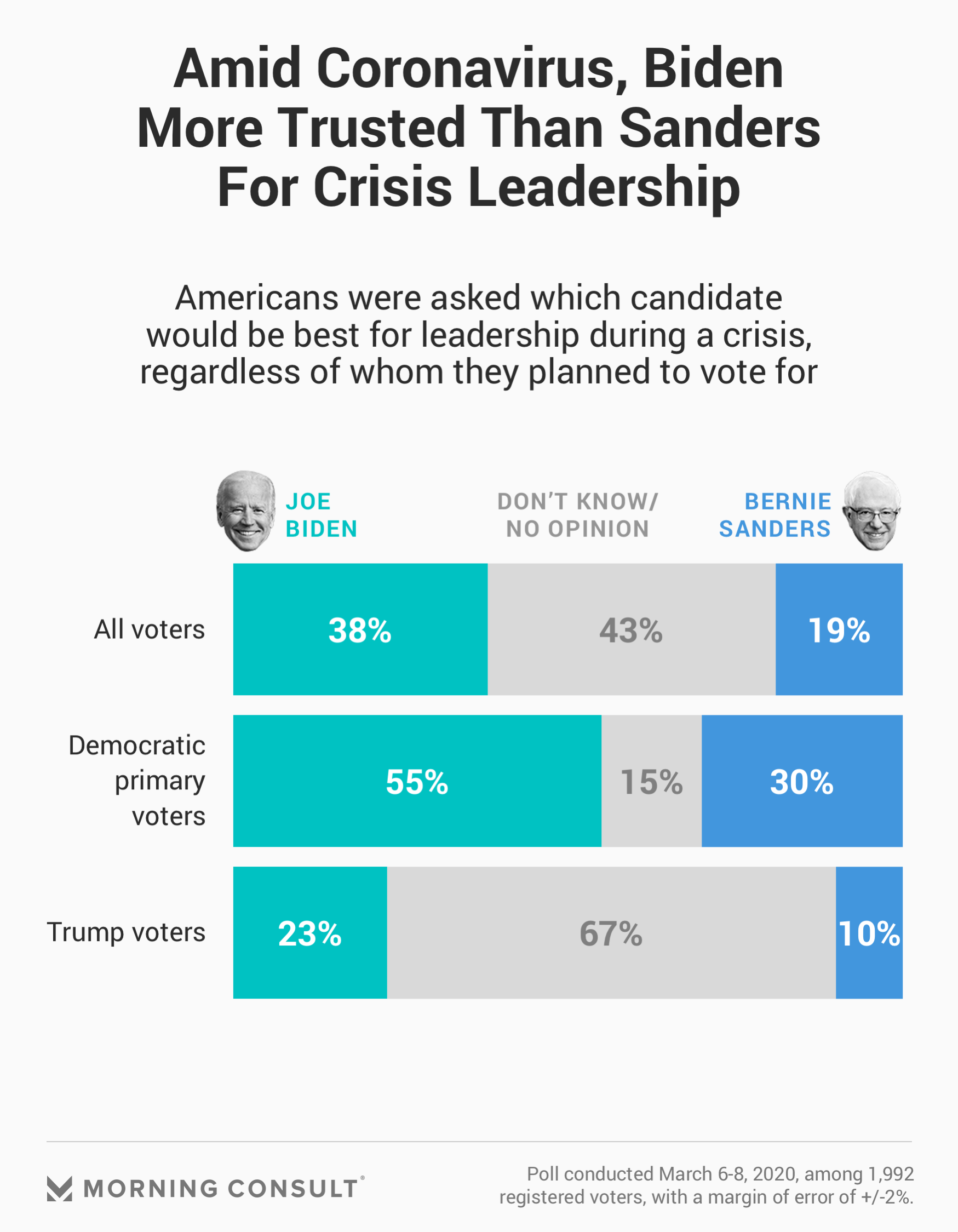 The next major slate of primaries comes Tuesday, when that same coalition of voters in Arizona, Florida, Illinois and Ohio could further narrow Sanders' path to victory. (Each of those states backed Democratic presidential nominee Hillary Clinton in the primary four years ago.)
Biden's closest rival said Wednesday that he would continue his campaign despite the disappointing results, looking forward in particular to Sunday's one-on-one debate. The two candidates were originally scheduled to face off in Phoenix, but on Thursday the Democratic National Committee moved the debate to Washington, D.C., amid concerns over the coronavirus pandemic.
As the public health and economic crisis continues to unfold in the United States and abroad, a recent Morning Consult poll finds voters favor Biden to Sanders when it comes to crisis management: A majority (55 percent) of Democratic primary voters and roughly 2 in 5 registered voters said they trust Biden over Sanders for leadership during a crisis, regardless of whom they were supporting in the race. Voters who helped elect President Donald Trump in 2016 were also roughly twice as likely to say Biden would be better for handling a crisis than Sanders.