Public Split on Trump Administration's Approach to Containing Coronavirus
After Wednesday address about pandemic, 46% confident in administration's approach, versus 43% who aren't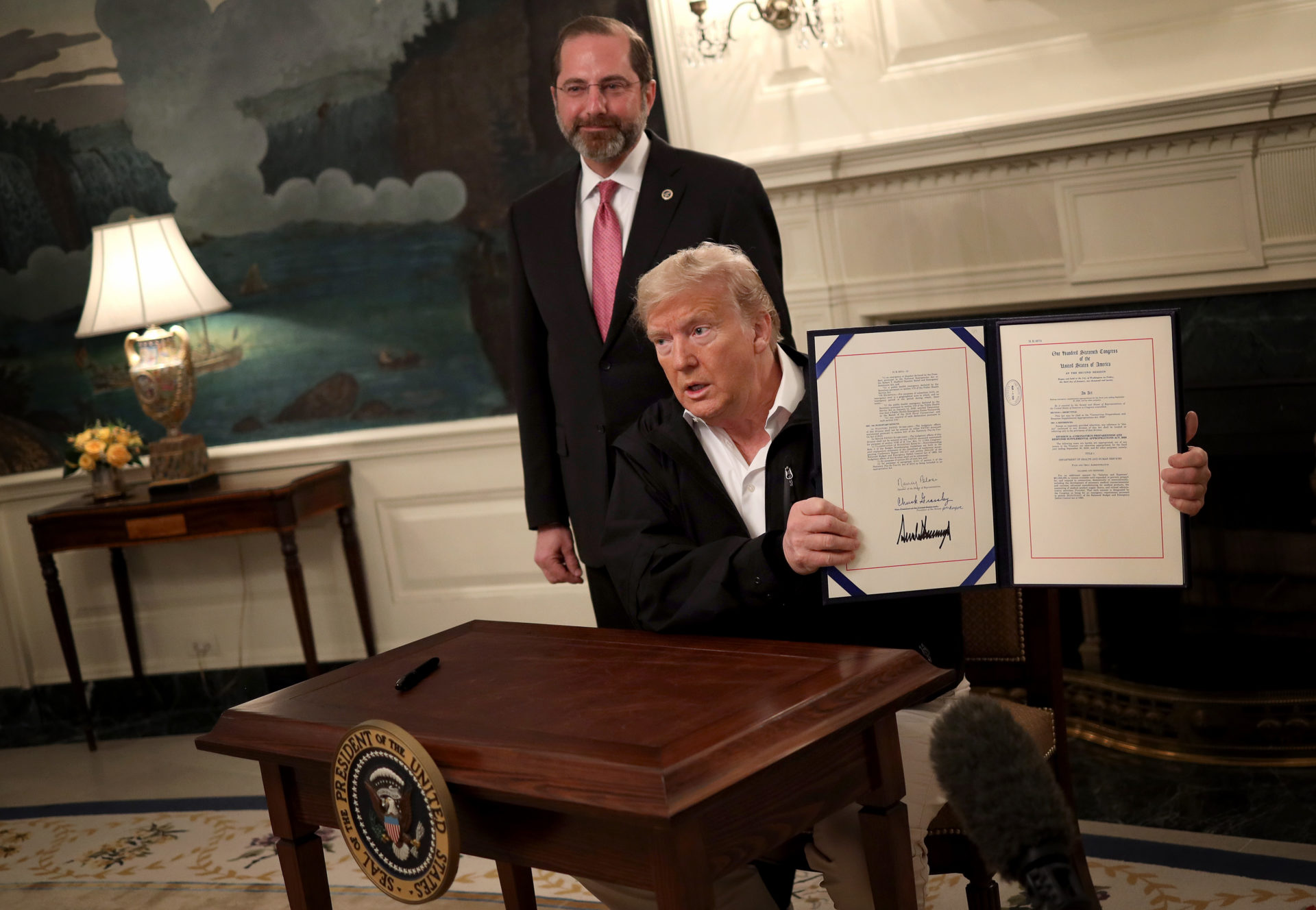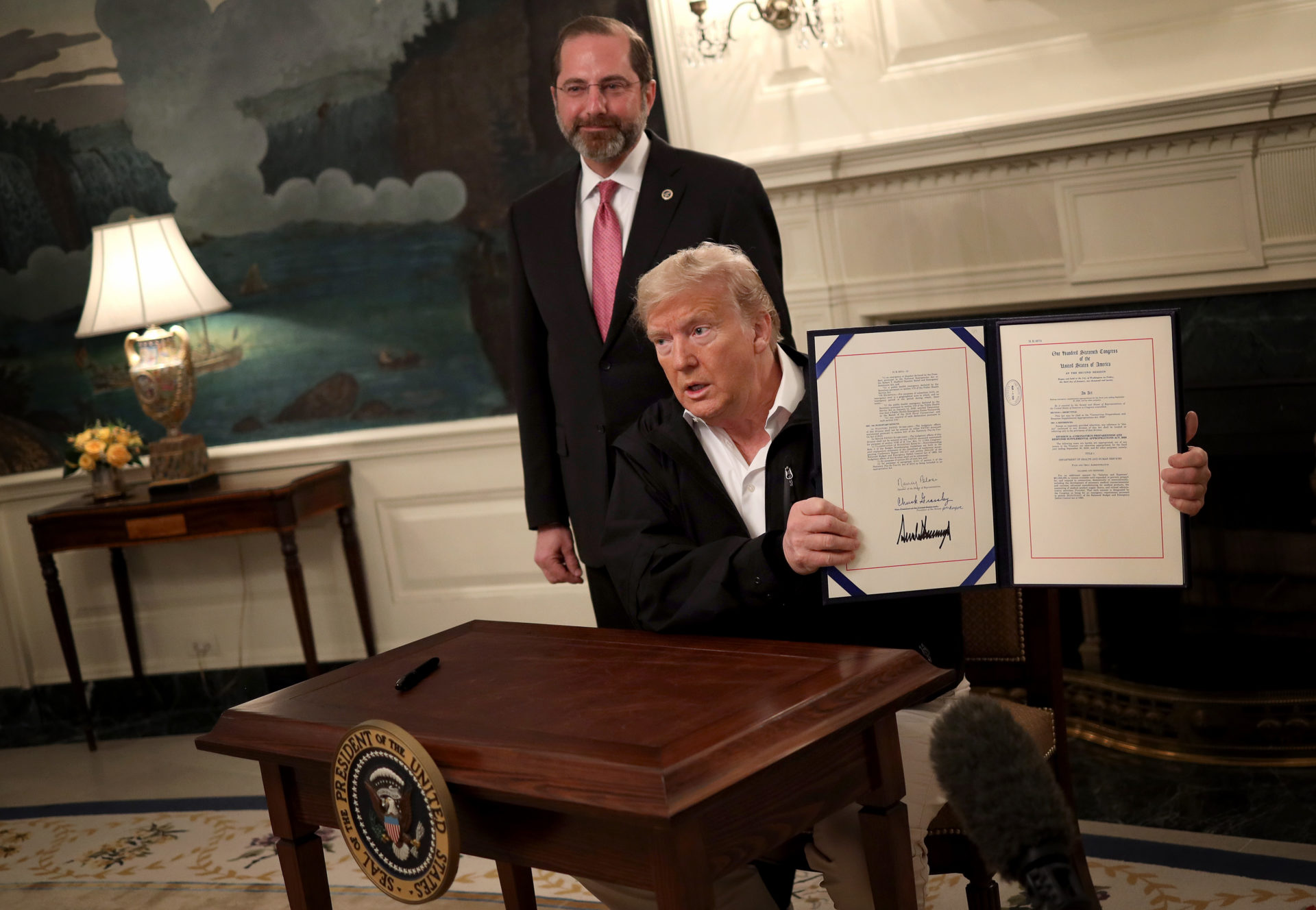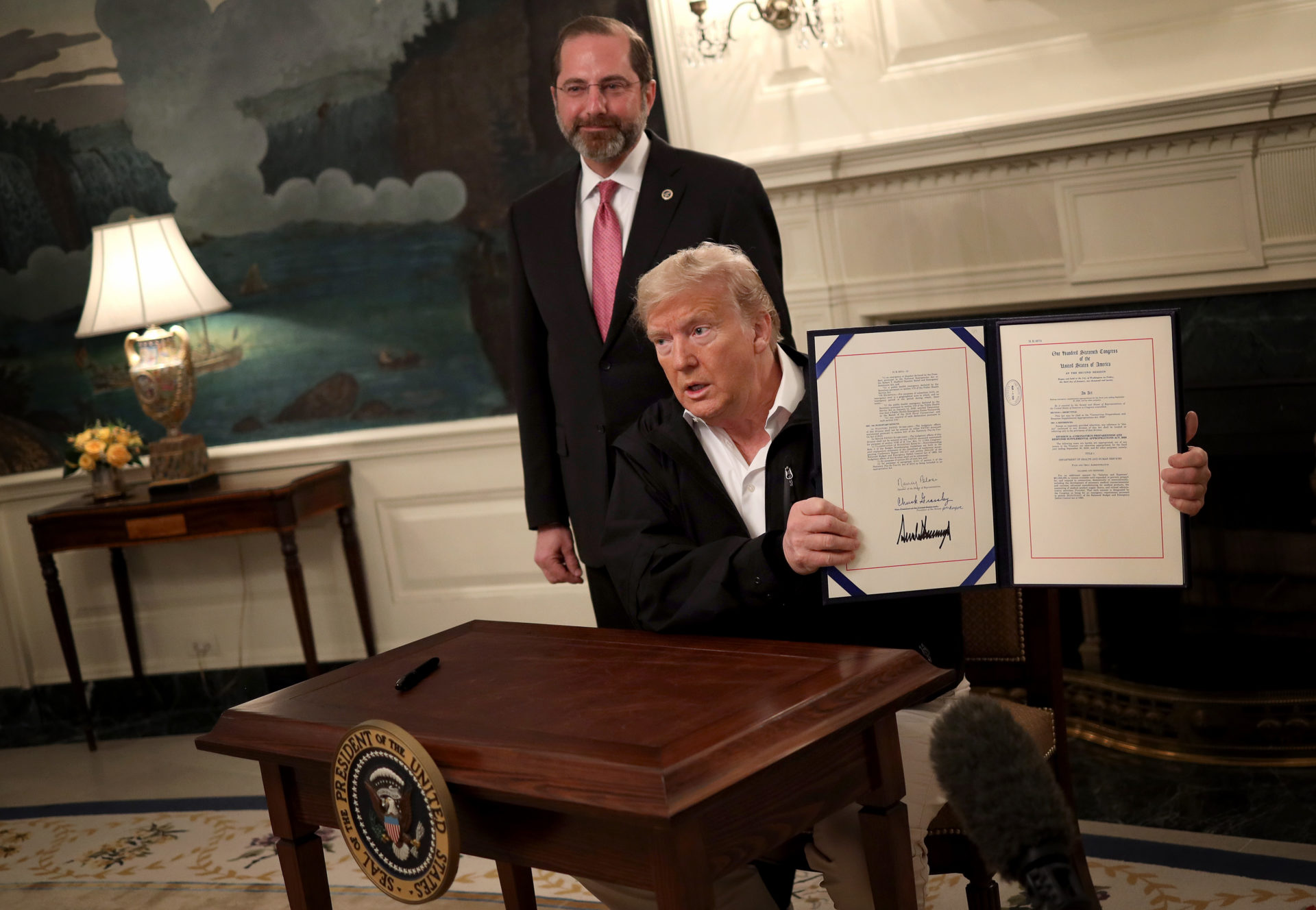 Republicans (84%) are far more likely to feel confident in the administration than Democrats (22%) and independents (36%).

Net approval of the president's approach to handling the spread of the virus dipped to zero earlier this week.
As President Donald Trump and federal agencies consider efforts to curb the spread of the coronavirus in the United States, under half of the American public is confident that the administration is on the right track, according to new data from Morning Consult. 
The survey — conducted in the days after the president's March 11 address to the nation on the administration's response to the pandemic — shows that 46 percent of U.S. adults are "very" or "somewhat" confident that the Trump administration is on the right track to containing the coronavirus. Net confidence (the share who are confident minus the share who are not confident) in the administration's containment response is 3 percentage points.
The data shows that confidence varies widely by party. Eighty-four percent of Republicans said they are confident that the administration is on the right track, whereas 22 percent of Democrats and 36 percent of independents said the same.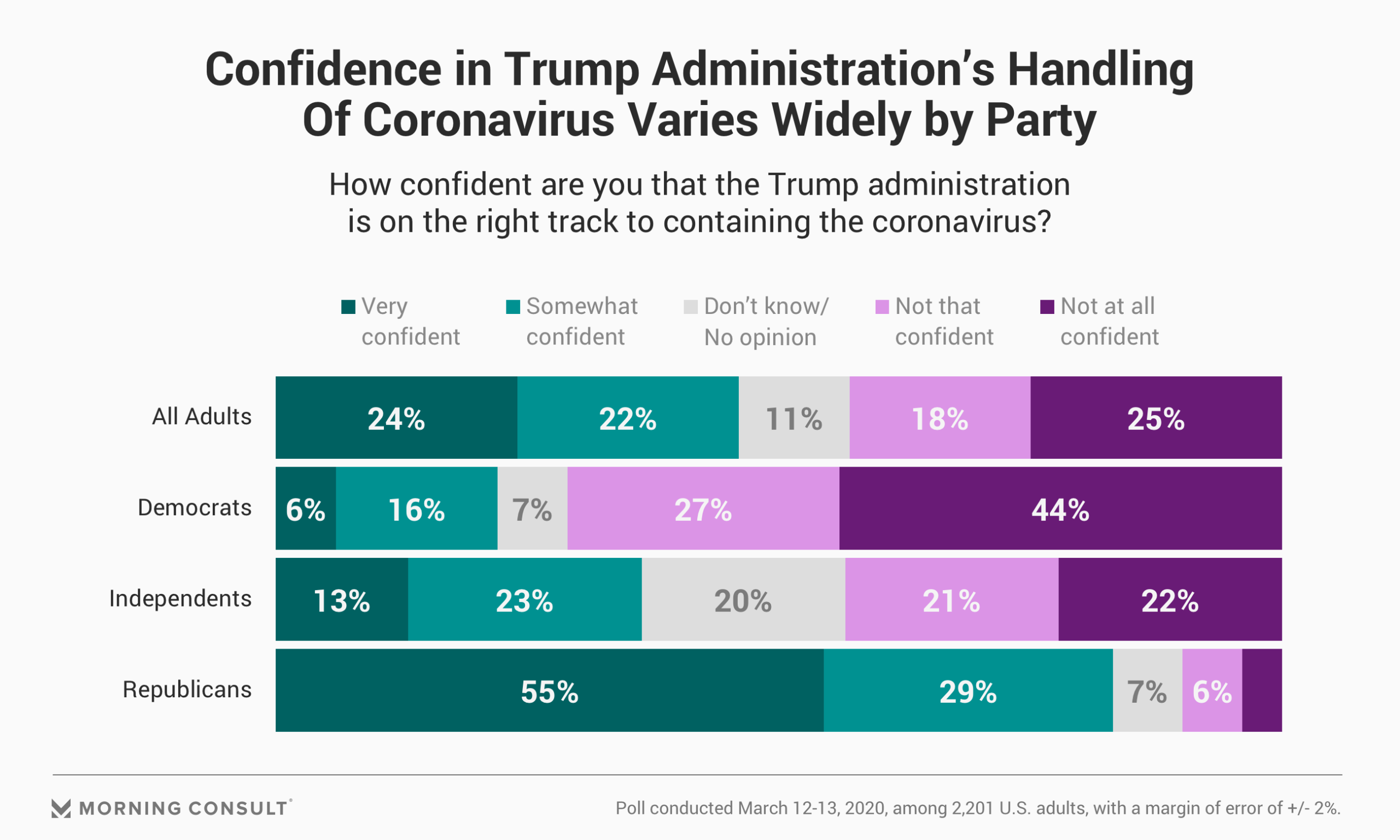 While the public is roughly split on the Trump administration's approach, a plurality said the United States is doing a better job than most of the world in combating the pandemic. Thirty-five percent said the United States is containing the spread better than most other countries, while 28 percent think the U.S. is doing about the same and 24 percent think the country is doing worse.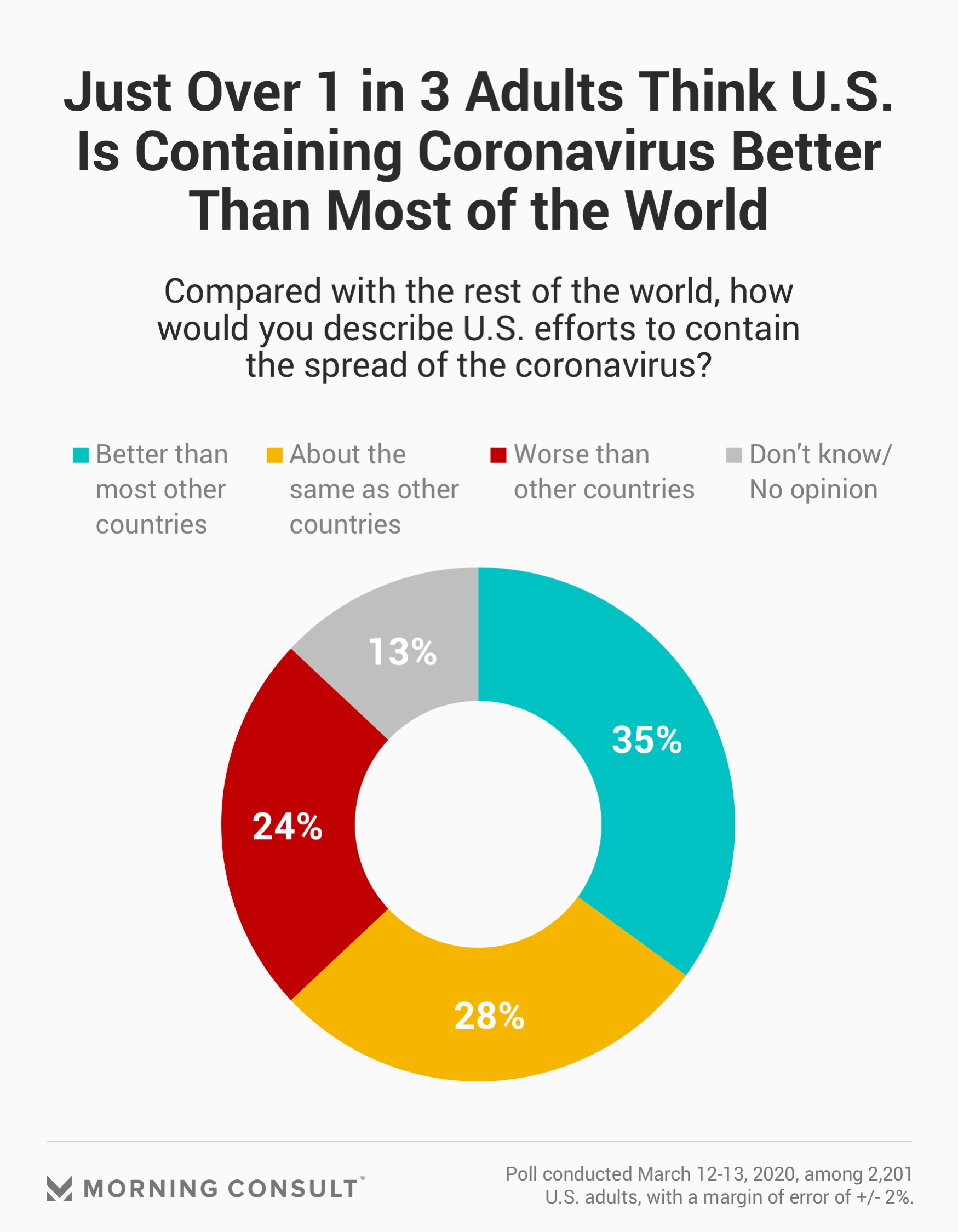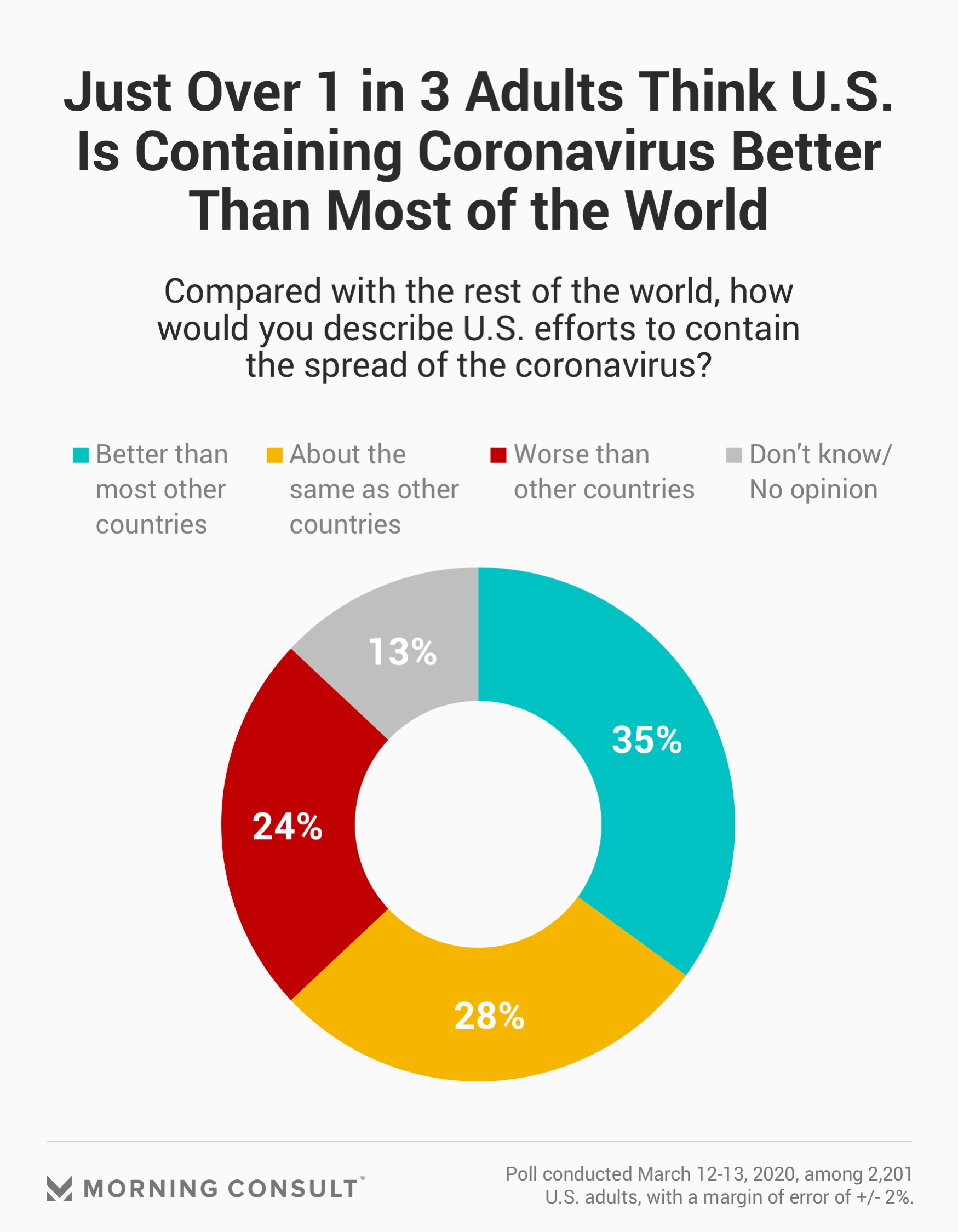 The poll, which was conducted March 12-13, surveyed 2,201 U.S. adults and has a margin of error of 2 percentage points. 
On Wednesday evening, Trump addressed the nation from the Oval Office to announce that he would suspend all travel from Europe (not including the United Kingdom) to the United States by foreign nationals, and proposed a series of measures to help stabilize the economy. However, a number of inaccuracies in his speech required later clarification from the administration. 
Half of the respondents to the new survey did not watch the address at all, while 26 percent watched some of it and 24 percent watched it all.
Leading up to the address, Morning Consult tracked general approval of the handling of the coronavirus by Trump in particular, which has trended down since early February. Trump's net approval among registered voters started at 40 points but it dropped to zero earlier this week for the first time. 
Meanwhile, net approval among registered voters for the Centers for Disease Control and Prevention's response has remained comfortably above water, coming in at 58 points in a survey conducted March 6-9. Net approval for the CDC's handling of the virus started at 76 in a poll conducted Feb. 7-9.