Support for Black Lives Matter Stretches Over to the Other Side of the Atlantic
Most adults residing in Germany, France, Italy, Spain and the U.K. say they support the demonstrations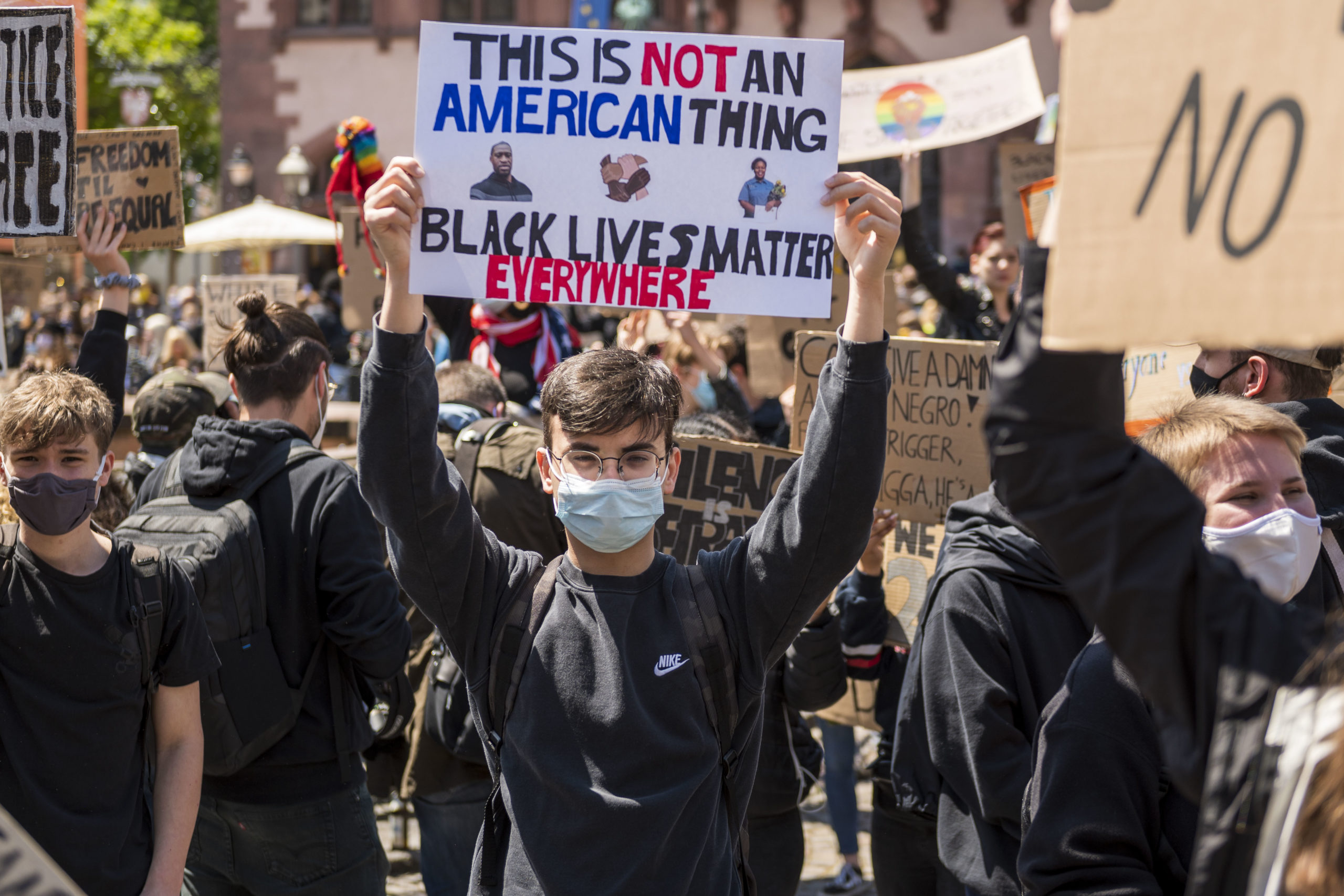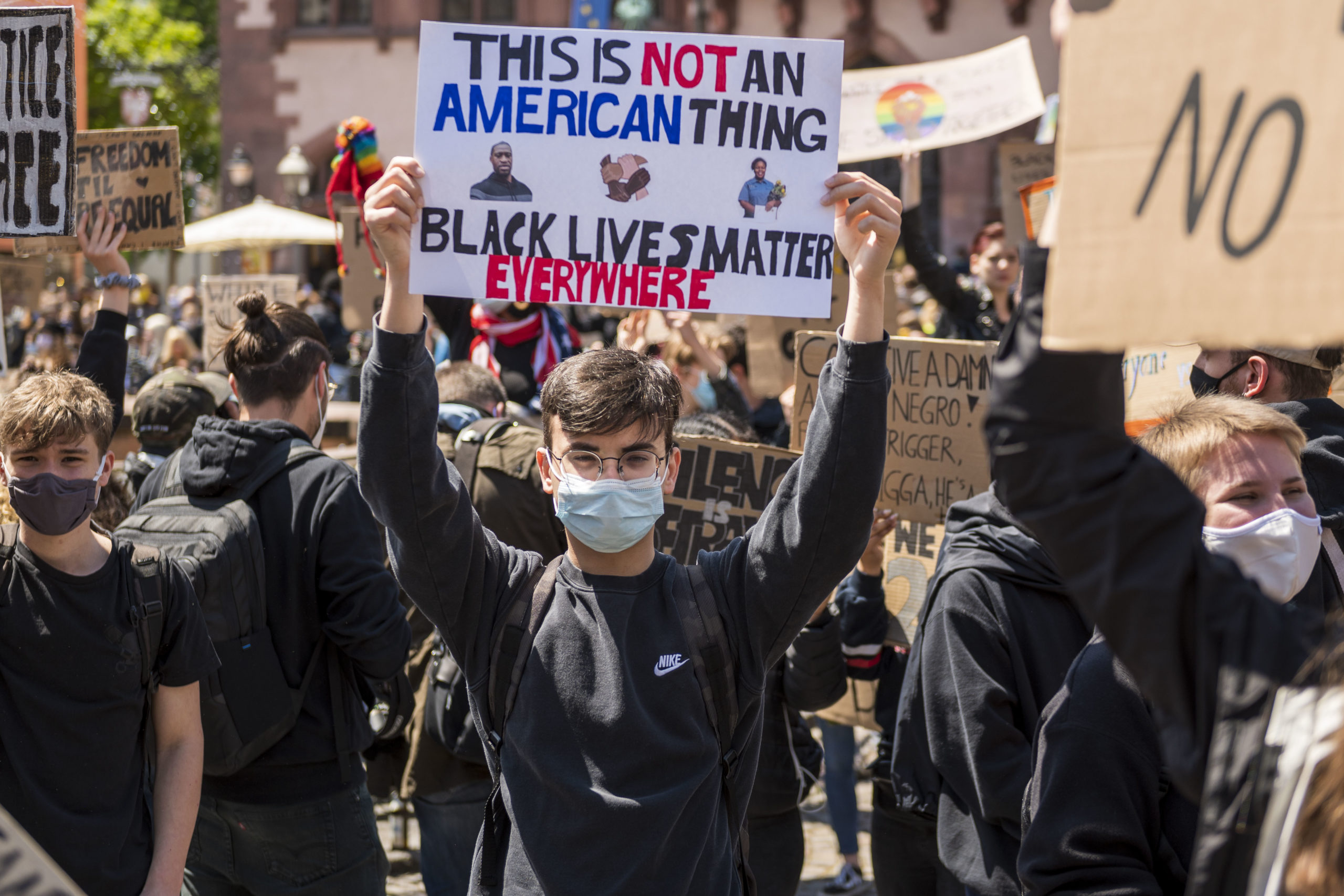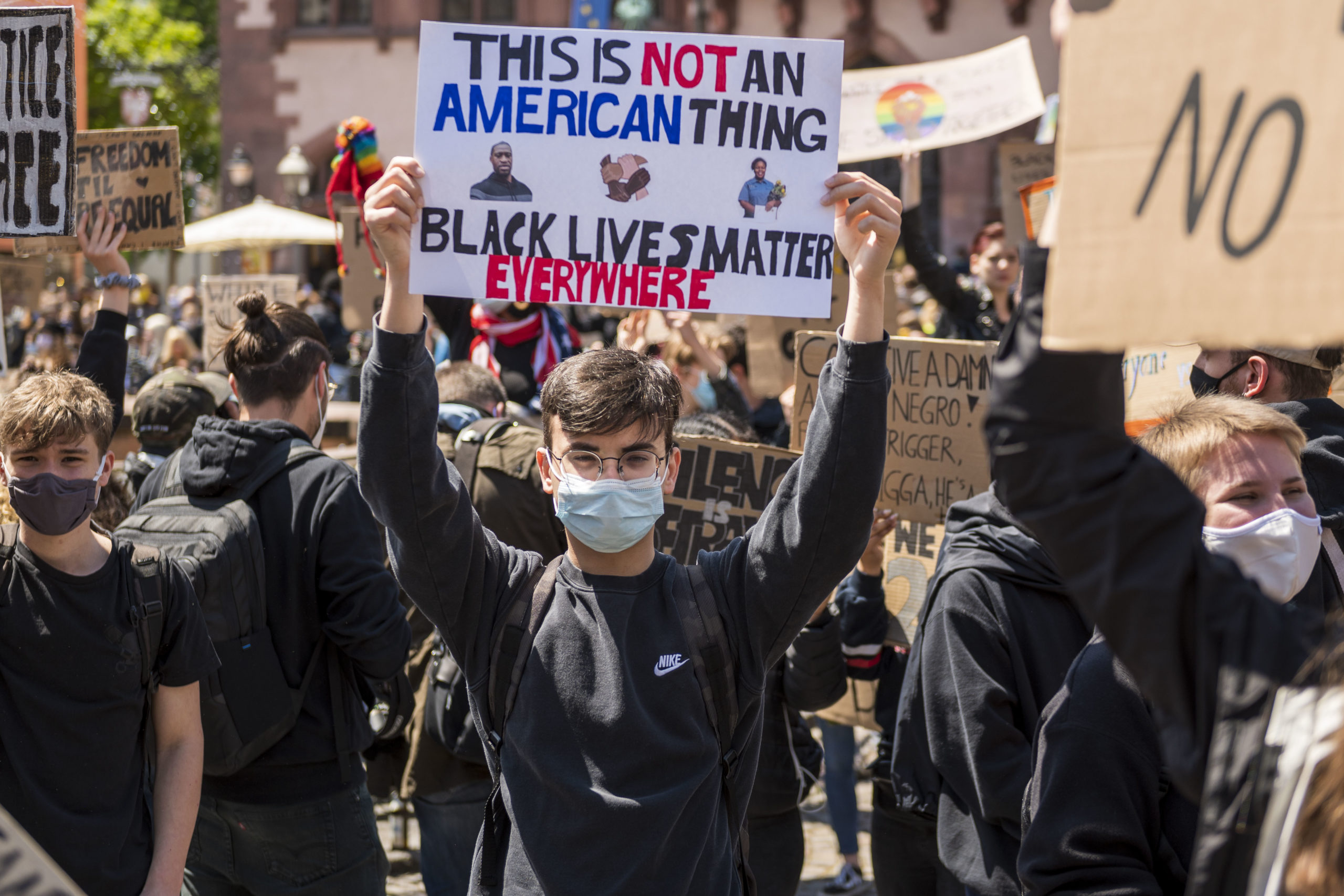 The U.S. public's enduring support for the Black Lives Matter protests sparked by the killing of George Floyd in Minneapolis police custody last month is matched by sentiment in Western Europe, according to a new Morning Consult poll.
The June 19-21 poll found that the American demonstrations, which began the day after Floyd's death on May 25, were backed by majorities of adults living in Italy (60 percent), Germany (59 percent), Spain (57 percent), the United Kingdom (56 percent) and France (53 percent). The survey was conducted among 1,000 adults in each of those countries, with respective margins of error of 3 percentage points.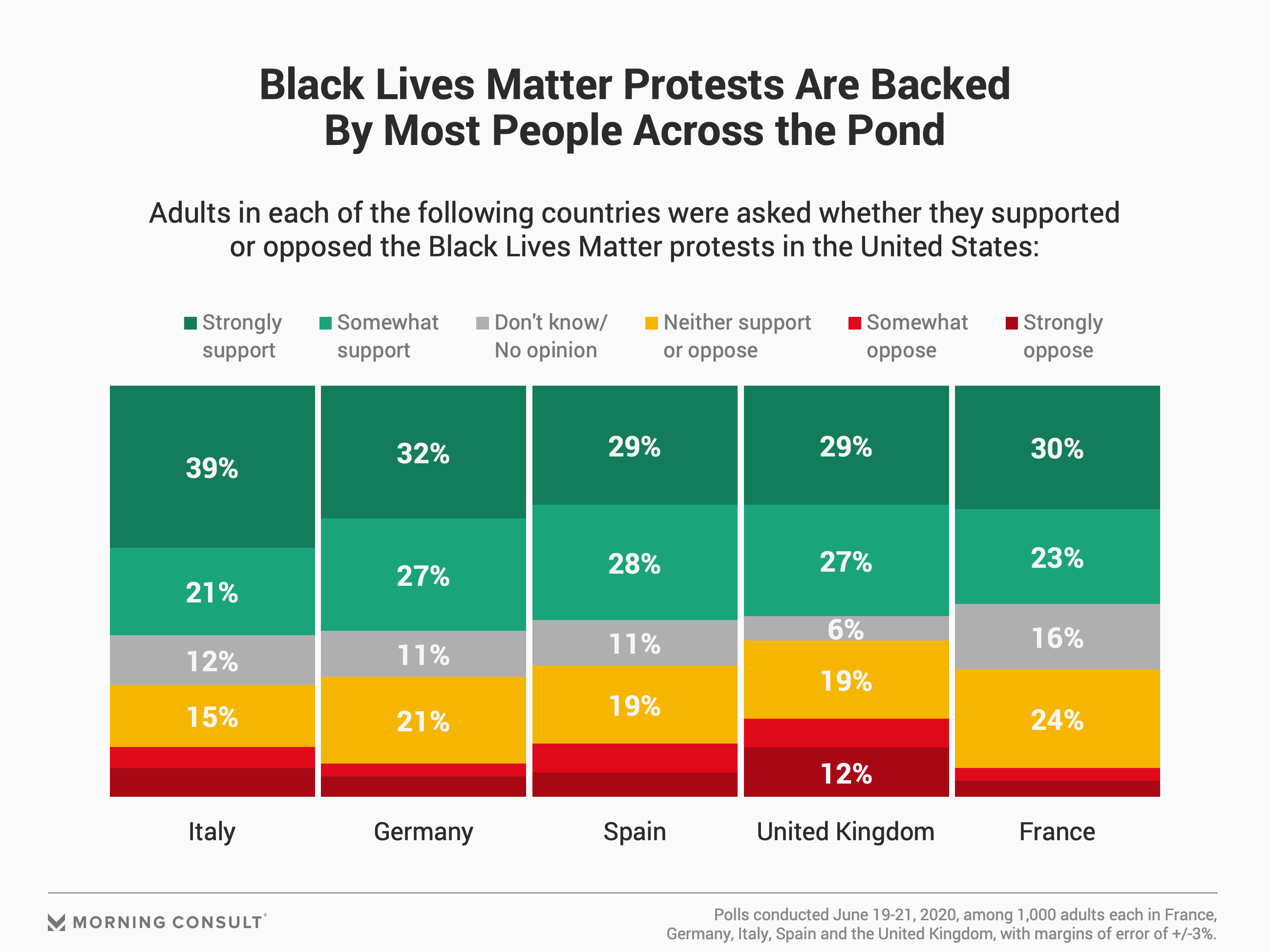 By comparison, 62 percent of U.S. adults said they supported the Floyd-inspired protests in a Morning Consult poll earlier this month. 
The protests have become an international phenomenon, with people all over the world taking to the streets to call attention to perceived injustices within their own communities. News and discussion of the U.S. demonstrations pierced the British consciousness in particular, according to the poll: 53 percent of Britons said they'd heard "a lot" about the Black Lives Matter protests, significantly more than those living in other parts of Europe.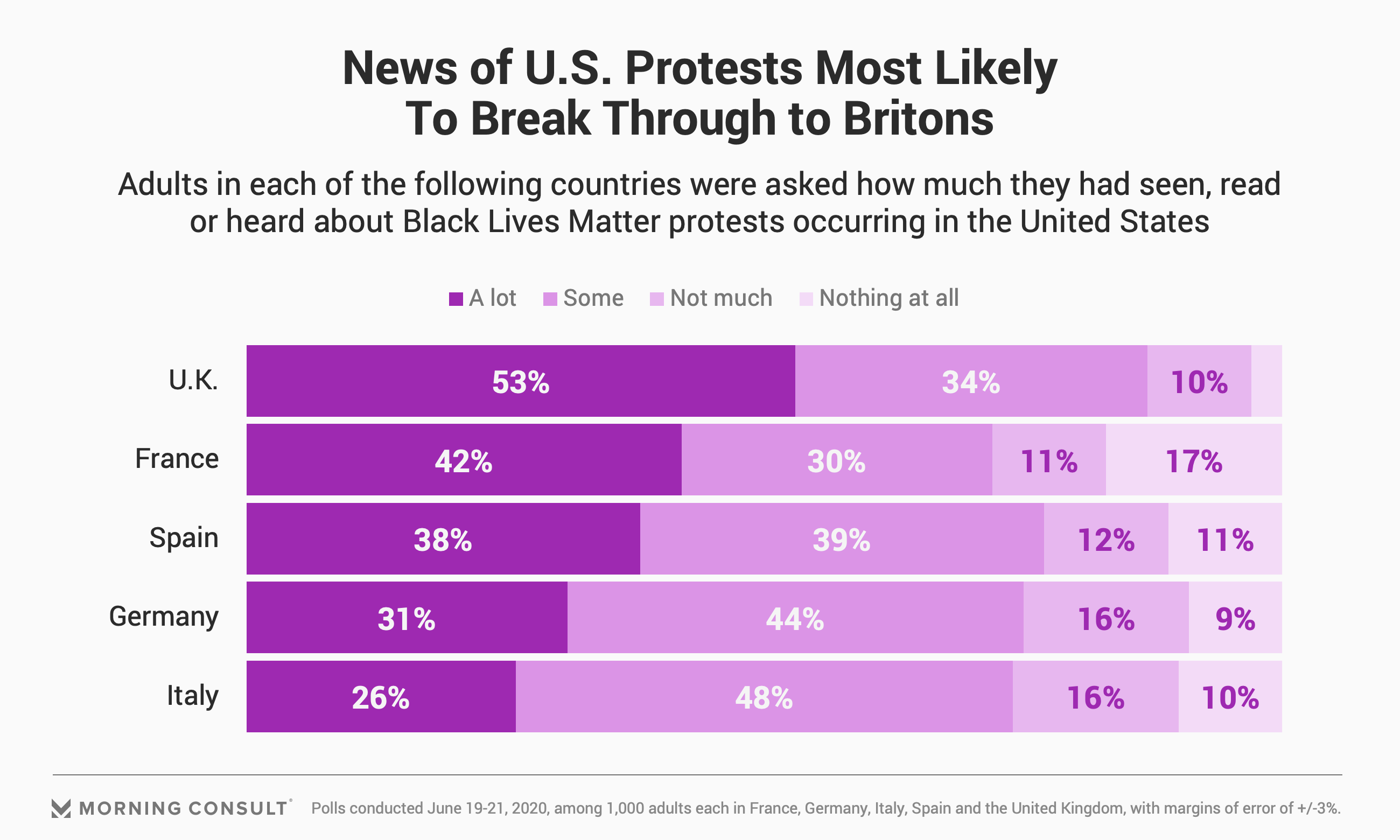 The data also found a clear age gap across the board. Adults ages 18-34 in each of the countries polled were more likely to have heard "a lot" about the protests and to "strongly support" them.
But while social unrest in America is prompting some introspection among European countries on their own handling of racial and socioeconomic issues at home, those polled were far less likely to say that they had a similar crisis on their hands.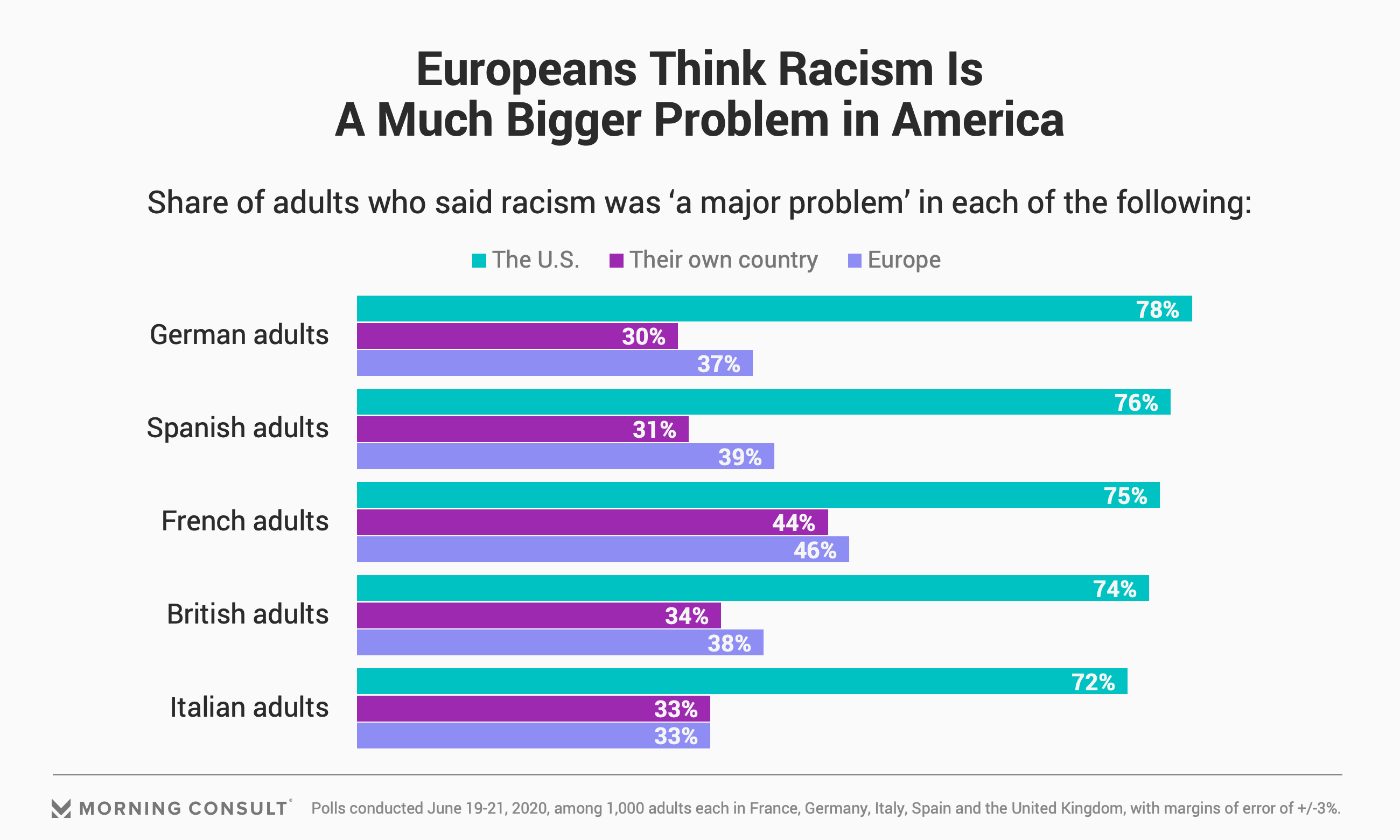 At least 7 in 10 adults living in France, Germany, Italy, Spain and the United Kingdom said they thought racism was "a major problem" in America, but when asked about their own countries or Europe more generally, less than half went that far. The French were the most likely to say racism was a major problem within their borders or on the broader continent, and while fewer Germans and Spaniards thought they had a big problem at home, they were more concerned with issues in Europe overall. 
Europeans' views on the extent of the race problem in the United States aren't likely to put them at odds with many Americans: A Morning Consult poll conducted in June 2018 found 68 percent of U.S. voters said racism was a major problem in America, and in a survey released earlier this month, 58 percent of U.S. adults agreed that "racial discrimination against Black people in America is one of the biggest problems facing America today."