Analysis: Political Developments, New Stimulus Drive Consumer Confidence Higher in January
Improvements in consumers' outlook bode well for Q1 spending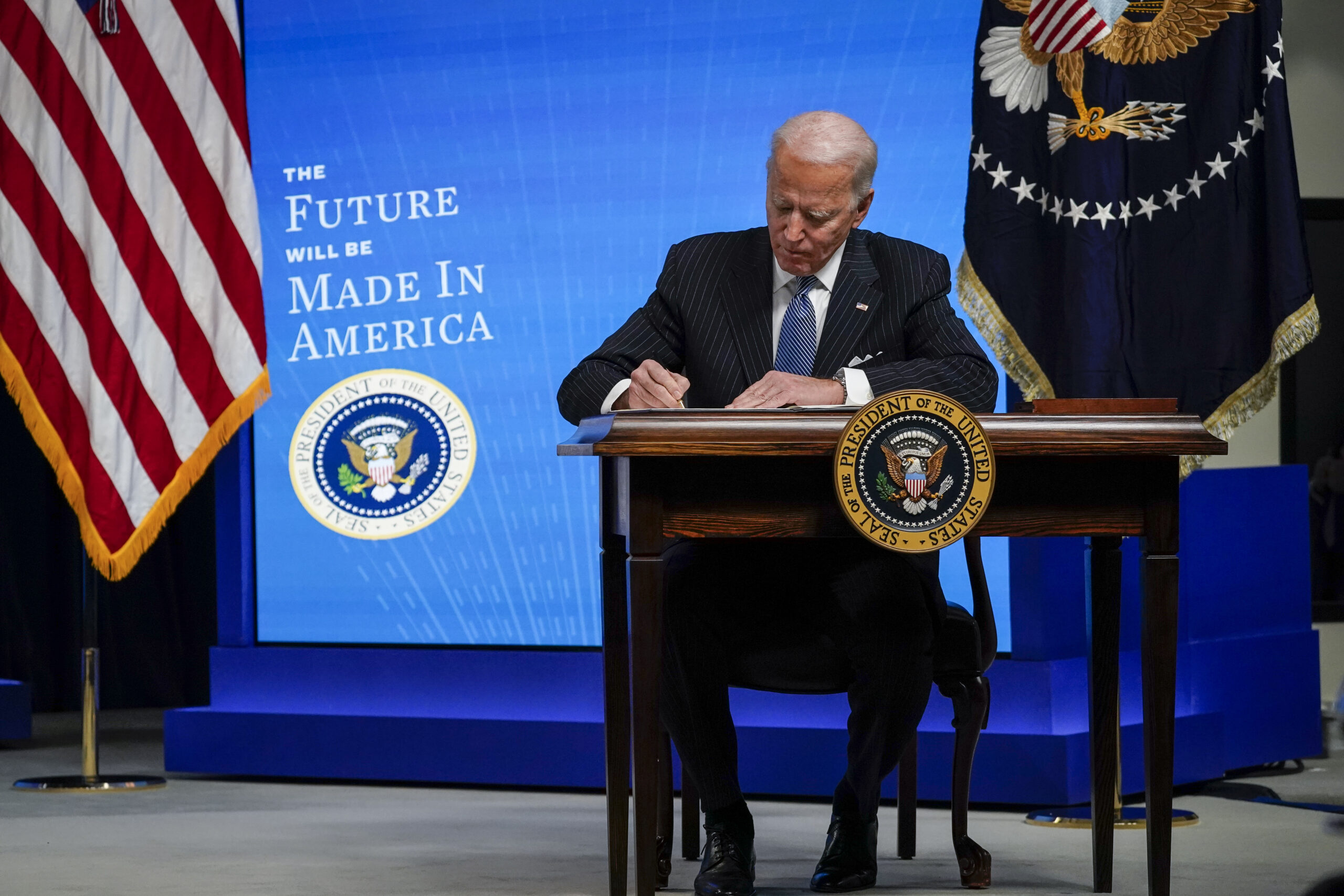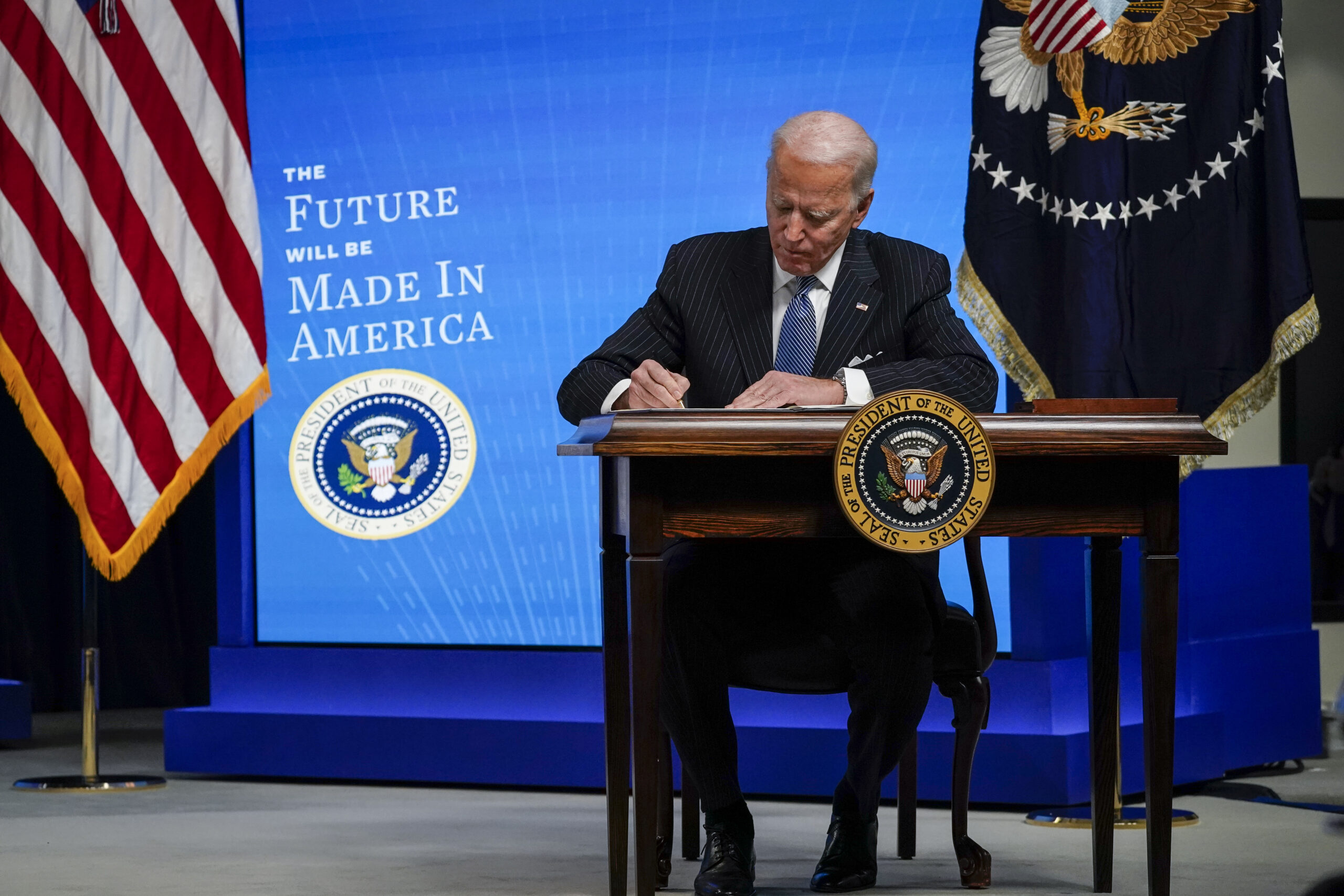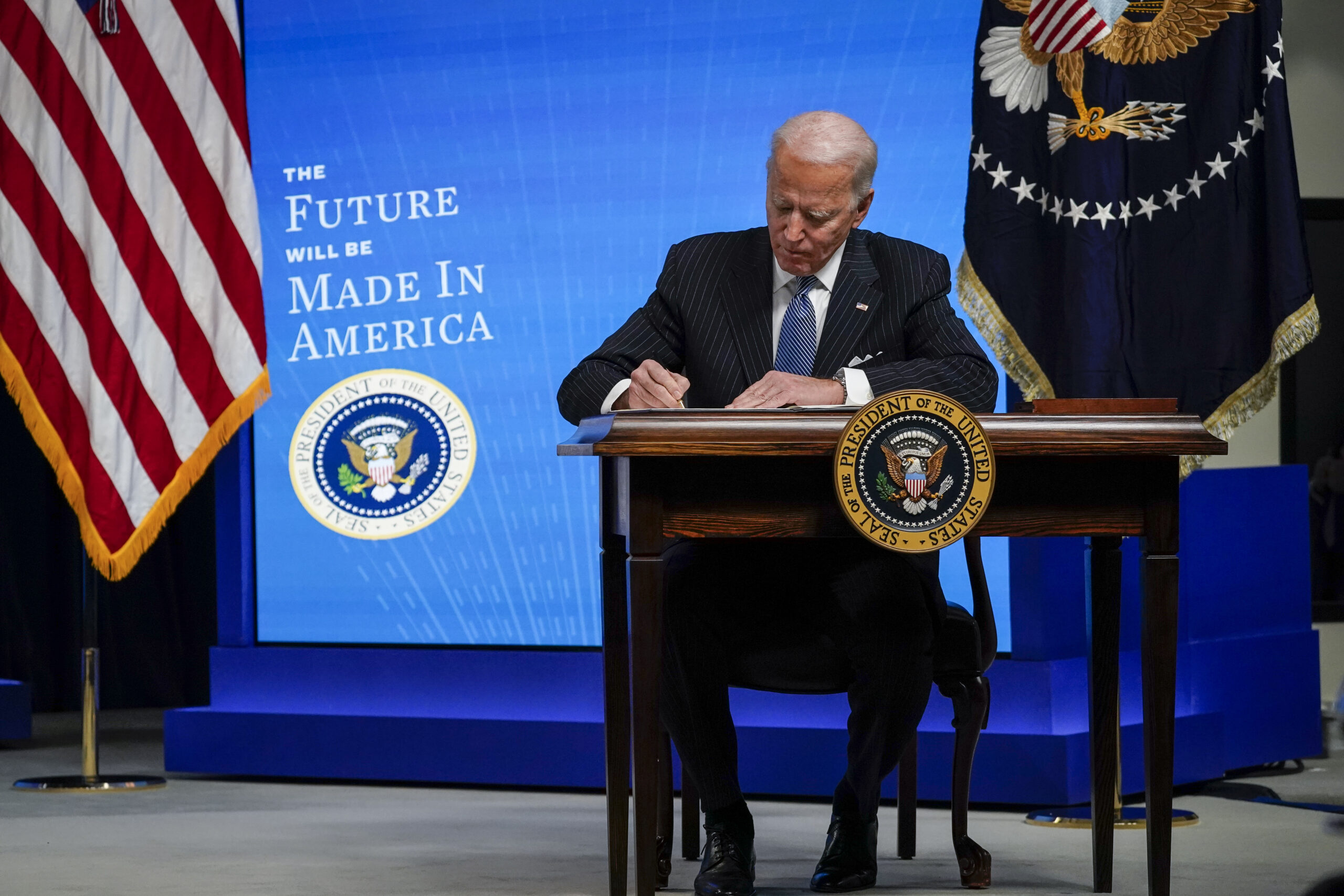 Consumer confidence increased this month due to a combination of political and economic developments, with the rise signaling stronger consumer spending through the end of the first quarter. Morning Consult's U.S. Index of Consumer Sentiment is 89.64 as of Jan. 26, up 2.48 points from the previous week. The weekly increase is the second-largest gain over the past three years, and so far this month, the ICS is 88.0, a 1.5 percent increase from December. 
Over the course of the pandemic, Morning Consult's U.S. ICS has closely tracked changes in consumer spending. Thus, while monthly spending data for December will be released on Thursday, the monthly ICS already indicates moderate improvement in January. U.S. consumers are treading water again, so to speak, which is an improvement from the last two months of 2020.
Political as well as economic factors drove the increase in the ICS in January. On the political front, increases in consumer confidence among Democrats outweighed the decreases among Republicans. The ICS among Democrats is up 17.5 percent from the end of December, while it's down 9.9 percent among Republicans. The Georgia Senate runoff elections, the assault on the U.S. Capitol and President Joe Biden's inauguration all contributed to the divergent economic interpretations of the news along party lines in January.
The impact of political partisanship on consumer confidence is likely to decrease in the coming weeks as consumers turn their focus back to the spread of COVID-19 and its economic consequences. Since the onset of the pandemic, Republicans and Democrats typically reach similar economic interpretations of news and events. Biden's inauguration marks the end of a contentious transfer of political power, and the near future is more likely to resemble the pre-election past.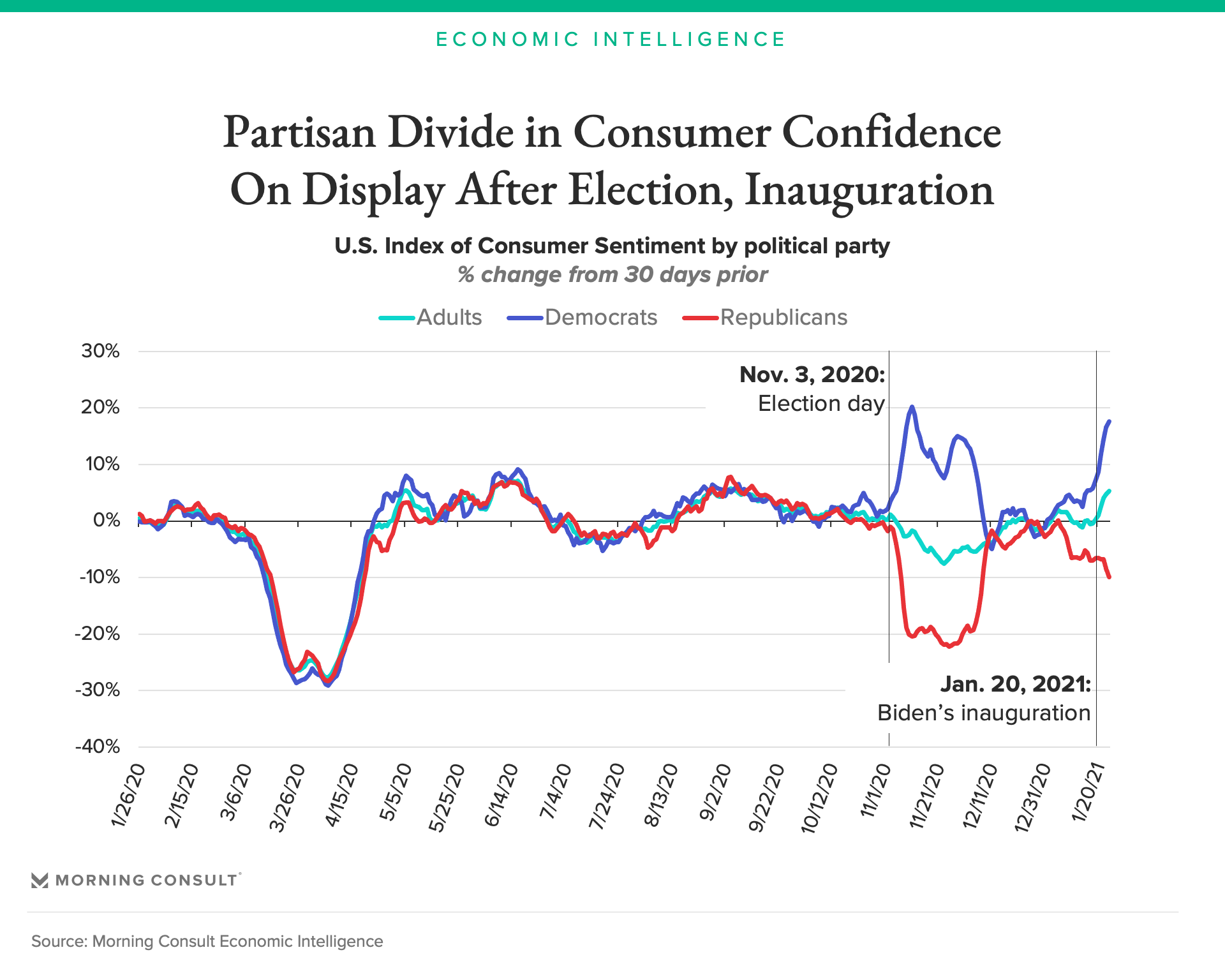 From an economic perspective, stimulus checks and federal unemployment benefits from the second coronavirus relief package continue to improve Americans' finances, with low-income Americans receiving much-needed financial support. Stock market gains also supported improvements in consumer confidence over the past week, even though investors continue to exhibit greater economic optimism than consumers. 
While 2021 began with highly unexpected events, it is not surprising that consumers grew more confident at the end of January. Looking ahead, the U.S. economy remains on track to expand during the first quarter, driven by a recovery in consumer spending. However, financial vulnerabilities remain a headwind to sustained economic growth in the second quarter once the impact from the second stimulus package fades.