This is a sneak peek of Morning Consult's latest report, "Most Trusted Brands: Trust in Financial Services," launching May 20. Read the entire report here.
In a year defined by uncertainty and unprecedented amounts of vulnerability, consumer trust has become more important than ever.
And as outlined in Morning Consult's global report on trust, consumers' trust diverges when looking at different industries. For financial services companies, which have navigated the worst economic collapse since the Great Depression with their customers, trust has held relatively steady, with some shifts by subcategory.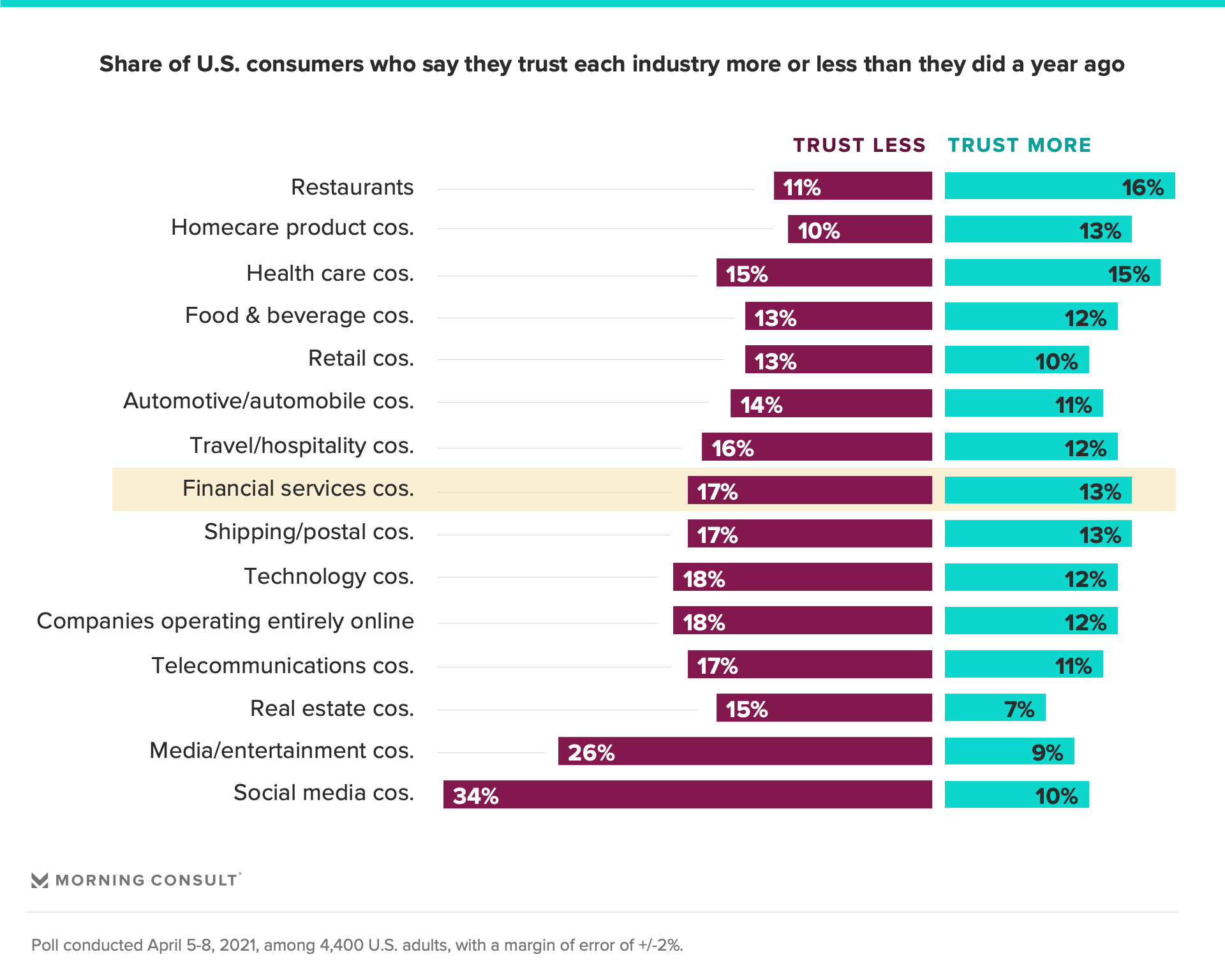 Overall, consumers' trust in financial services companies has ticked down just a few points in the past year, although not as much as other industries.
The COVID-19 pandemic created deep financial uncertainty for millions of Americans. Many looked to their financial services providers for protection and stability, and some found it: 13 percent of U.S. adults in a new 4,400-person poll said their trust of financial services companies had grown in the past year. But another 17 percent said it had declined, creating a net drop of 4 percentage points. 
Financial services companies took major strides to build consumer trust and goodwill over the last year — from waiving account fees, refunding on insurance premiums or investing in underserved communities. Those actions helped keep trust steady for most financial services subcategories during a tumultuous time.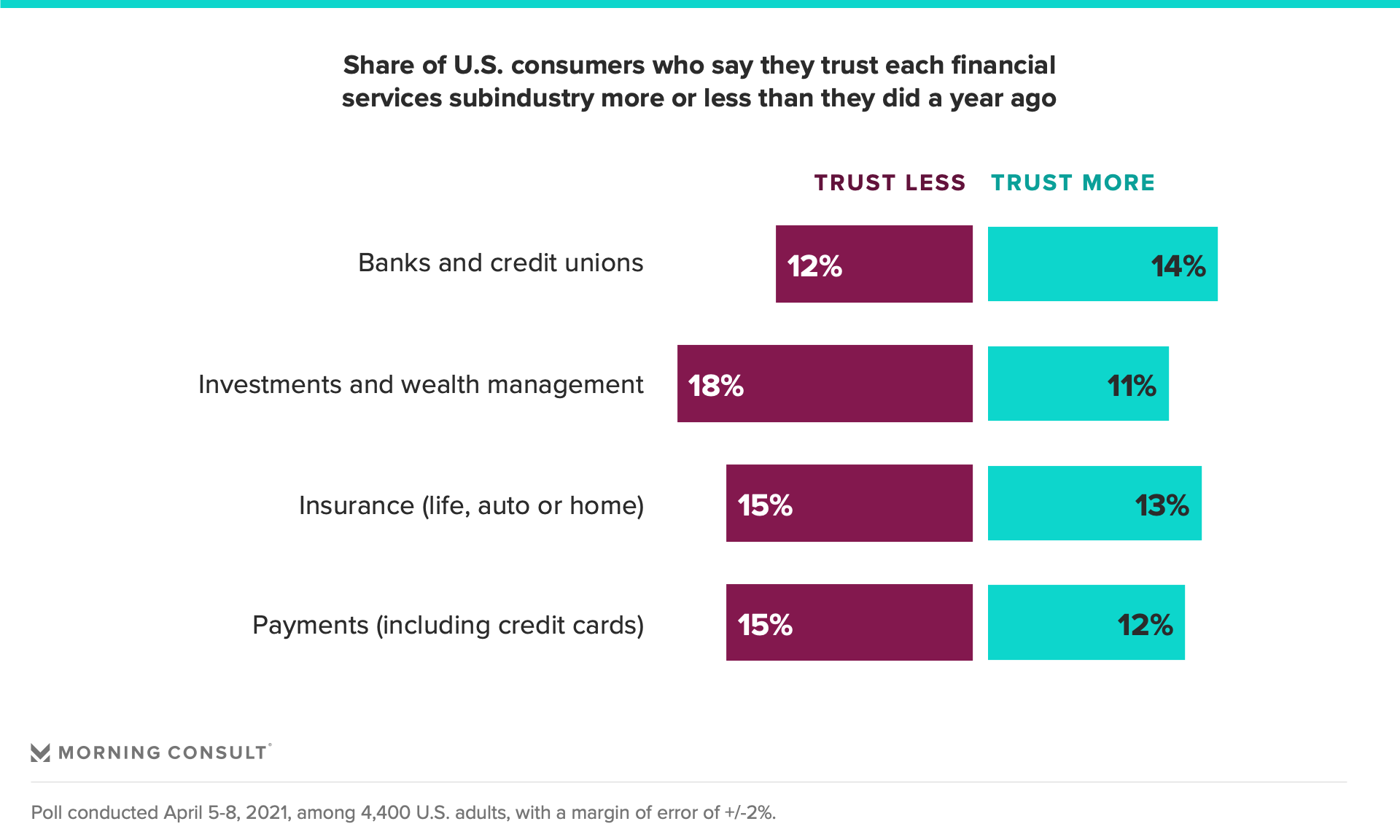 Investment and wealth management firms were the only subcategory that saw a notable drop in net trust over the last year, according to the new "Most Trusted Brands: Trust in Financial Services," which, along with investment and wealth management firms, also gauges how much consumers trust banks and credit unions, insurance companies and payments providers, and how they determine that trust is built and how it is broken.
That financial services companies were able to maintain consumer trust during a year like 2020 speaks volumes about the dexterity of the industry — but there's potential for missteps on the horizon.
"Most Trusted Brands: Trust in Financial Services," launching May 20, will provide industry leaders with the insights to prevent those missteps, along with a toolkit of data to help build greater trust in a post-pandemic world and beyond.