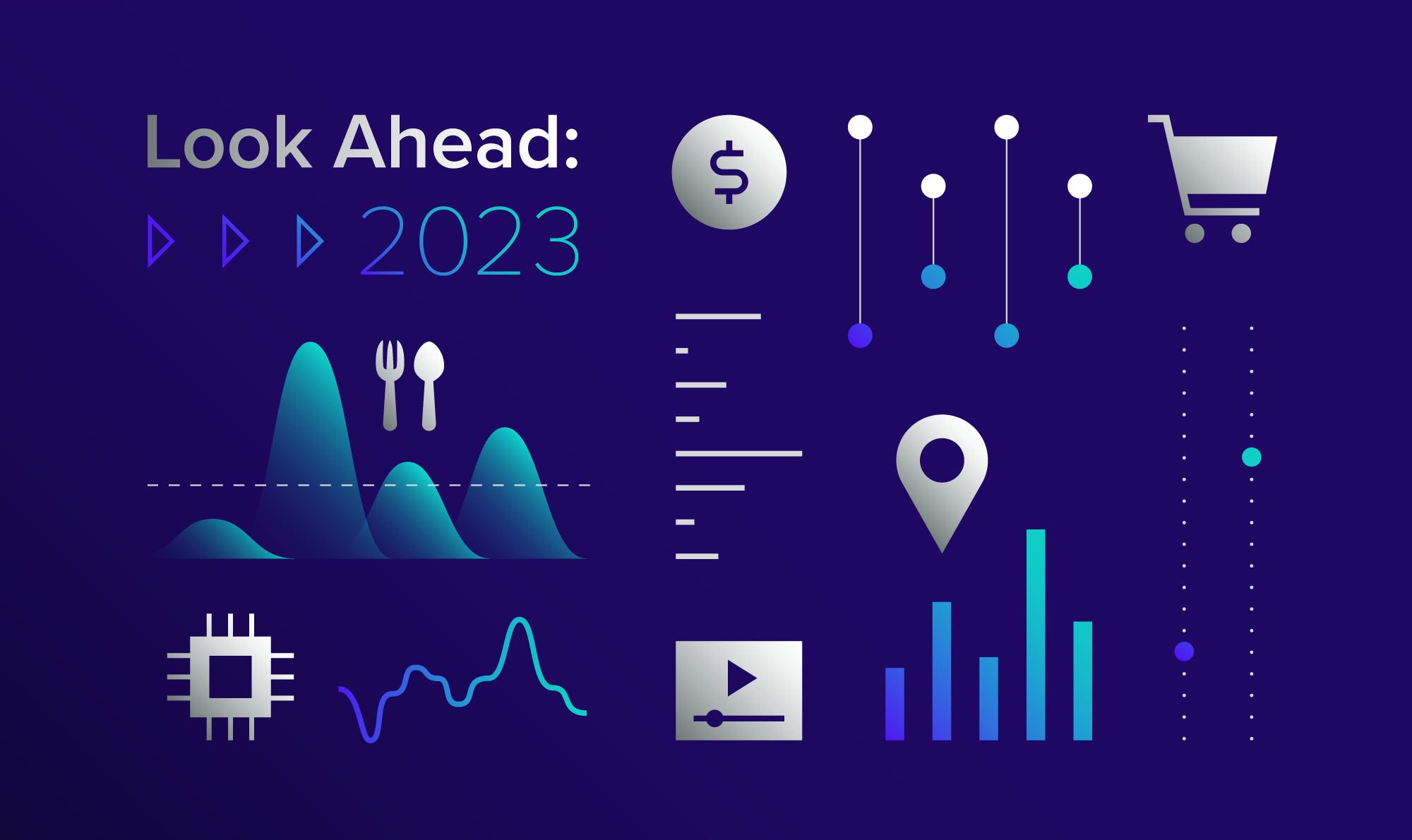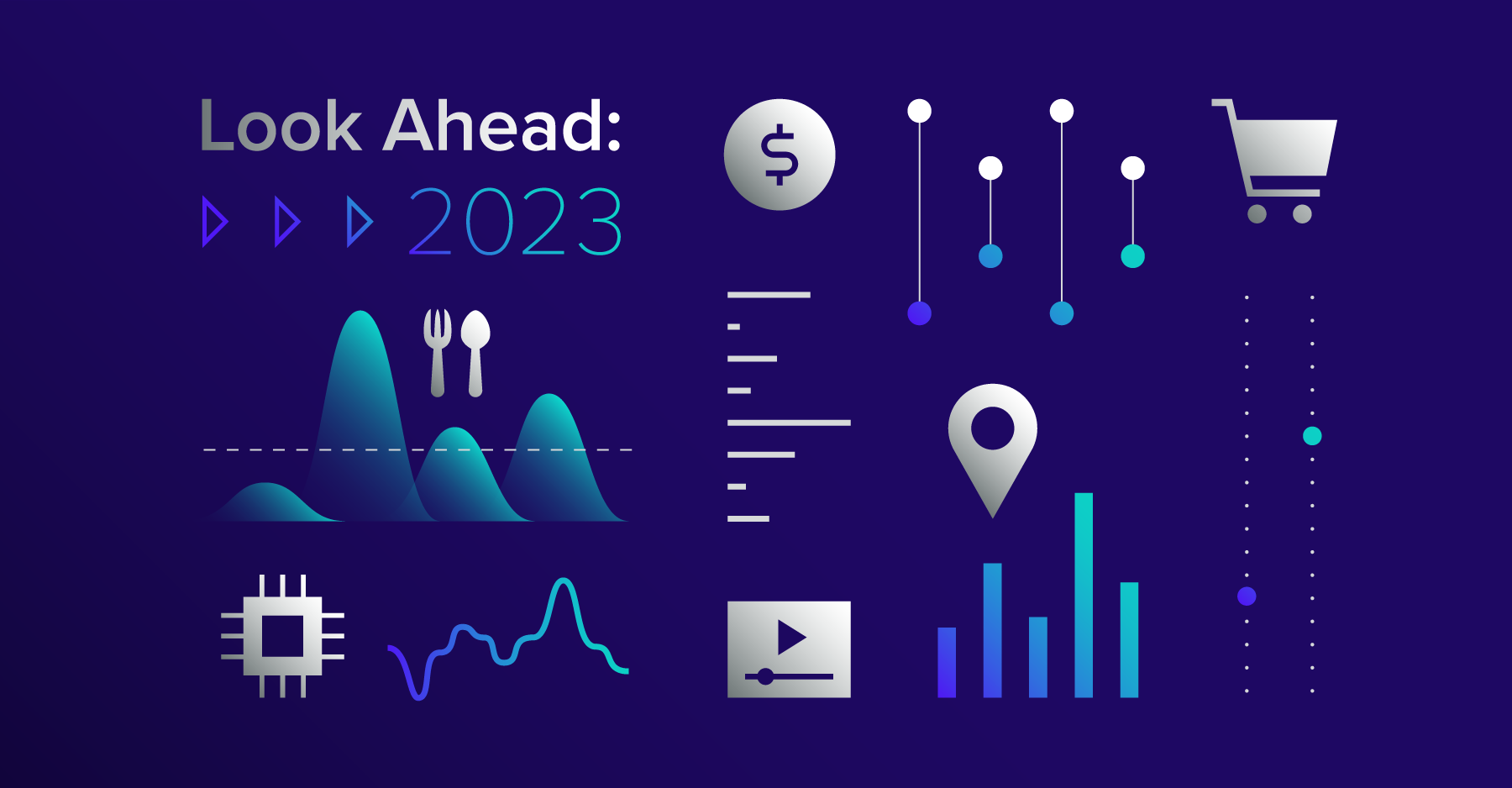 2023 Predictions: What to Expect From Crypto, AI, BNPL and More
With a looming recession and ongoing inflationary pressures, our analysts look at major trends to come in 2023 across crypto, "buy now pay later," video streaming, vacation rentals, resale, social media, artificial intelligence and cooking
With COVID-19 in the rearview mirror for many industries, 2022 brought a new set of challenges for those in retail, technology, travel and more. Looking ahead to 2023, our team of industry analysts expects continued disruption in key subindustries, bundling in others and cost-cutting measures from consumers nearly across the board.
Crypto will survive despite continued volatility
Cryptocurrency is perhaps the industry with the most question marks surrounding it going into 2023. Market crashes in 2022 have left the digital currency on life support, with bitcoin's value slashed by nearly a third compared with the beginning of the year. But purchasing consideration for crypto remains steady, even after the collapse and reputational ruin of FTX, one of the largest crypto exchanges, and crypto owners remain confident in the asset's long-term recovery.
And that element is important — consumers have a fairly impressive track record for predicting the health of bitcoin, the bellwether for the larger crypto market. 
Consumers have been accurate in predicting bitcoin's price drops this year, although they have overestimated its value. In January surveys, for example, consumers predicted bitcoin's value would fall to about $27,000 within six months; in July, bitcoin was priced around $19,000 to $23,000. A similar pattern emerged in May, when consumers said bitcoin would fall again to $21,000; bitcoin's value sits at roughly $17,000 today. November research shows consumers are forecasting an $11,500 price point by May 2023. 
Current macroeconomic factors support this continued drop: 40-year-high inflation, rising interest rates and ongoing geopolitical conflict — an important factor in crypto's longevity — are creating a derelict environment for crypto to steady, let alone flourish. 
Comprehensive regulation next year is unlikely, despite growing consumer appetite for it, as the Biden administration balances restricting a potentially profitable industry with policing illegal activity. If there is regulation, it will likely come from the Securities and Exchange Commission.
— Joanna Piacenza, head of Industry Intelligence
"Buy now, pay later" will see accelerated growth and scrutiny
BNPL services have seen sustained growth throughout 2022 among Gen Z adults and millennials, but that has come with increased attention from regulators. The appeal of the offer is obvious when inflation is stretching household budgets pretty thin: spread out payments for purchases over a fixed amount of time, usually with no interest. For retailers, partnering with these providers means more flexible payment options for their shoppers and the ability to capture sales from those who can't stomach paying the full price all at once. 
The 2021 winter holidays saw a surge of BNPL use among Gen Z adults and millennials, followed by months of steady growth after a brief post-holiday dip. This year, consumers have kept spending despite inflation, and BNPL loans are particularly attractive to financially anxious shoppers; this holiday season, anxious shoppers were 20 percentage points more likely than unanxious ones to plan to use BNPL. These new lending services have proved to be more established in consumers' minds and omnipresent in retail: The week of Black Friday saw a 78% increase in BNPL payments over the previous week. 
Importantly, small-ticket items like apparel are among the most popular categories for BNPL use, and these day-to-day purchases will help bolster its growth into next year.
But retailers and BNPL services need to keep in mind that there's no such thing as a free lunch, and this rapid growth comes with several catches: 1) Consumers are taking out too many of these small loans and struggling to afford all the payments, according to a LendingTree survey, 2) providers are drawing scrutiny from the Consumer Financial Protection Bureau, and 3) the current interest rate environment is challenging BNPL provider operations. Retailers should support additional regulation here — with BNPL lenders drawing accusations of predatory practices, that's not a good look for brand associations. 
— Claire Tassin, retail & e-commerce analyst
Video streaming bundles will re-emerge as a dominant trend
When it comes to the streaming wars, 2023 will be the year of the bundle. While bundling as a trend feels like a throwback to when new video streaming services used it to pick up steam out of the gate in 2019 and 2020, recently readjusted expectations for streaming growth amid a tough macroeconomic backdrop will force streamers to find new ways to accelerate sign-ups in a cost-effective way. Ad tiers alone won't be enough to gain wallet share among cost-conscious consumers, and this will bring good old bundling opportunities back into the conversation.
While the biggest domestic video streamers won't be combined with video streamers from other parent companies in discounted bundles, we'll see new instances of streamers' forging bundle deals with music streaming services, telcos or nonmedia giants to accelerate growth — think deals along the lines of the previously offered Disney+ and Amazon Music bundle, T-Mobile's Netflix deal and the inclusion of Paramount+ in the Walmart+ offering. 
The strongest demonstration of the power of two streamers' joining forces in 2023 will be HBO Max's combination with fellow Warner Bros. Discovery-owned streamer Discovery+ next year. It's currently unclear what the price for the combined service will be, but it unquestionably will place pressure on the biggest video streaming services to make a greater quantity of content available to more consumers at a lower price point. 
— Kevin Tran, media & entertainment analyst
New competitors threaten Airbnb amid a gloomy housing market
There is no shortage of hot takes on the demise of Airbnb. From anger over unexpected fees to concern about hidden cameras, social media is rife with pile-on threads of complaints about the vacation rental company, proclaiming an "Airbnbust." Yet somehow, Airbnb has weathered many pandemic-related storms, and even benefited from the new ways of living and working brought about by COVID-19. Long-term stays are driving significant revenue for the company, and travelers can now search "anytime, anywhere" listings, allowing those who aren't tethered to a specific travel date or destination to prioritize experience over logistics. These factors all contributed to the company's record bookings during the summer months of 2022. 
But 2023 stands to be a pivotal year for the ultimate travel industry disruptor. Balancing the frustrations of guests and hosts is not a new challenge for Airbnb, and recent releases have addressed some of the key tensions, including hidden fees and lengthy chore lists. But growing competition from legacy hotel brands threatens the unique positioning Airbnb has in the travel market. If consumer concerns about fees, chores and safety linger, Marriott's relatively new Homes & Villas offering provides a similar experience without the associated headaches. Airbnb has historically been able to stay ahead of the competition, but consumers no longer see it as a scrappy upstart, meaning that travelers will more directly compare products rather than letting the brand alone influence their choice.
Even if Airbnb can withstand the competition, there is another threat to the brand's success: a gloomy housing market. Criticism has long bubbled around the impact of Airbnb (and other vacation rental companies) on access to affordable housing. As interest rates remain high into 2023, the spotlight will shine more brightly on these issues, especially among younger consumers — Airbnb's core audience — who are priced out of first-time homeownership. 
In order to retain popularity among young travelers, Airbnb will need to address these issues head-on in 2023. Otherwise, all those potato house commercials may leave travelers feeling salty.
— Lindsey Roeschke, travel & hospitality analyst
Growth of the resale market will surge
This year has been a big one for resale: Brands like Sandro, Timberland and Athleta have been testing the resale waters and are deploying a variety of strategies, including peer-to-peer exchanges, brand-owned consignment and platform partnerships. Which strategies sink and which swim remains to be seen. 
But 2022 is hardly the apex of the resale trend; rather, the groundwork has been laid for a surge in 2023. Brands entering the market are uniquely positioned to overcome common challenges to buyers' and sellers' secondhand market participation — such as validating product quality and authenticity — and the large influx is garnering consumer attention. Companies can also make it easier for people to sell items they no longer want by connecting shoppers' purchase histories with resale platforms to ease the burden of creating listings.
At the same time, with inflation dampening consumers' ability to afford new products, shopping for used products has actually become trendy. Across 2022, women in particular reported shopping secondhand more frequently: In November, 35% of women reported buying secondhand items in a store within the past three months (up from 31% in May), and 22% said they'd bought secondhand items online during the same period (up from 18% in May). Women are more likely to report elevated financial concerns, and the cost savings of shopping secondhand are particularly attractive to them. 
The great news is that much like this writer's appetite for Christmas cookies, secondhand shoppers can't get enough. In a recent Morning Consult analysis, we found that people who have shopped secondhand in the past are likely to intend to do so again in the near future. With more brands entering this space amid persistent heightened inflation, more consumers will be enabled and motivated to try shopping secondhand, and are likely to repeat the behavior. 
— Claire Tassin, retail & e-commerce analyst
Social media challengers like BeReal and Mastodon will fizzle out 
Antitrust regulators won't like this, but the challenger social platforms that picked up steam in 2022 — namely BeReal and Mastodon — will find it difficult to maintain their momentum in 2023. 
Those two apps are vastly different from each other and gained attention for their own reasons this year. But 2023 growth will slow as social media stalwarts more aggressively hype up their BeReal copycat features and many more users realize Mastodon is too complicated to be a legitimate Twitter replacement. 
Those are two specific examples, but their likely trajectory is a story we've unfortunately seen play out all too commonly in the past. It's exceedingly rare for a buzzy new social media challenger to continue rising past its early fame to solidify itself as a genuine competitive threat the way TikTok did. Just remember tbh, Houseparty or, most famously, Clubhouse — and the list goes on.  
The common thread among a lot of the newest popular social media platforms that pop up is an emphasis on authentic connections rather than the hypercurated content incentivized on platforms built around "like" counts. Social media challengers should continue to explore this general angle — there's something there that will appeal to younger demos — though there remains ample space to play with how to execute on that vision.
— Kevin Tran, media & entertainment analyst
Major tech companies will continue to invest in AI
More than 20 years ago, Steven Spielberg directed "A.I. Artificial Intelligence," a movie about a human-like robot boy capable of experiencing love. Though moving, this is not the artificial intelligence we're talking about — well, not yet anyway.
In the near term, major technology companies are turning their focus toward investing — or are already seeing returns on their investments — in advanced machine learning applications that will streamline their products and services or create new services altogether. In the media, this advanced machine learning is colloquially referred to as AI, even if it's not to the point of replicating actual intelligence quite yet. Interest in the topic has been gradually rising (see Google Search trends), and references to these AI applications are becoming more and more commonplace. 
So why is this all happening now? For the first time, the computational power to make these advanced applications possible has gone mainstream. Chipmakers like Nvidia are selling dedicated deep learning and AI solutions, and Intel is on pace against its own timeline to develop advanced quantum computing chips that promise to usher in a new era of computational capabilities.
Currently, AI applications are already running in the background of many services we use every day. In the second quarter of this year, Google stated that its investments in AI technologies were already paying off in its search, translation and mapping services. Also in the second quarter, Meta said AI applications were recommending content across its platforms. 
Looking ahead, some of the most exciting developments in this area are happening in a space called "generative" AI: functions and APIs that can create content based on user text input. Popular models that facilitate this now are DALL·E, Stable Diffusion and Midjourney, which can create award-worthy artistic landscapes. Other applications, like GPT-3, can write entire essays, short stories or opinion pieces in seconds based on a quick prompt.
In 2023 (and beyond), we will see new and exciting applications of these advanced learning models — but not everyone is excited, according to a recent Morning Consult survey, and it won't be without risks to jobs and deep ethical quandaries that we're only scratching the surface of right now.
— Jordan Marlatt, tech analyst
Consumers gravitate toward scratch cooking and baking
Inflation was the dominant story in food & beverage in 2022. Soaring food costs drove the highest rates of inflation in the category since the early 1980s, leading shoppers to employ myriad tactics to save on grocery bills, from trading down to lower-cost items to buying less overall out of necessity. 
Heading into 2023, not only has food inflation not yet subsided, but more broadly, consumer sentiment has been dropping, and while we have not seen widespread job losses yet, the consensus among economists and the Federal Reserve is that we will as we head into 2023. 
This economic uncertainty and instability has moved into the kitchen. The need for comfort, self-sufficiency and savings will drive more consumers to pursue scratch cooking and baking projects in 2023. During the Great Recession, self-sufficiency took the form of gardening and even backyard chickens, which were also appealing from a local foods and sustainability perspective. During the short-lived pandemic recession, sourdough captured the attention of the nation. Propelled by social media, sourdough baking gave consumers a much-needed sense of connection and a project to pour their energy and brainpower into when they had time at home to spare. 
Consumers probably won't be dusting off their bannetons next year, but it is likely another time-intensive kitchen project that can convey a sense of accomplishment and satisfaction will take bread-making's place. Cooking and baking from scratch can be pragmatic in terms of cost savings, but they can also be emotionally comforting, which is something that will be highly sought after by many in 2023.
— Emily Moquin, food & beverage analyst