REPORT PREVIEW
Gen Alpha Characteristics: Understanding What Comes After Gen Z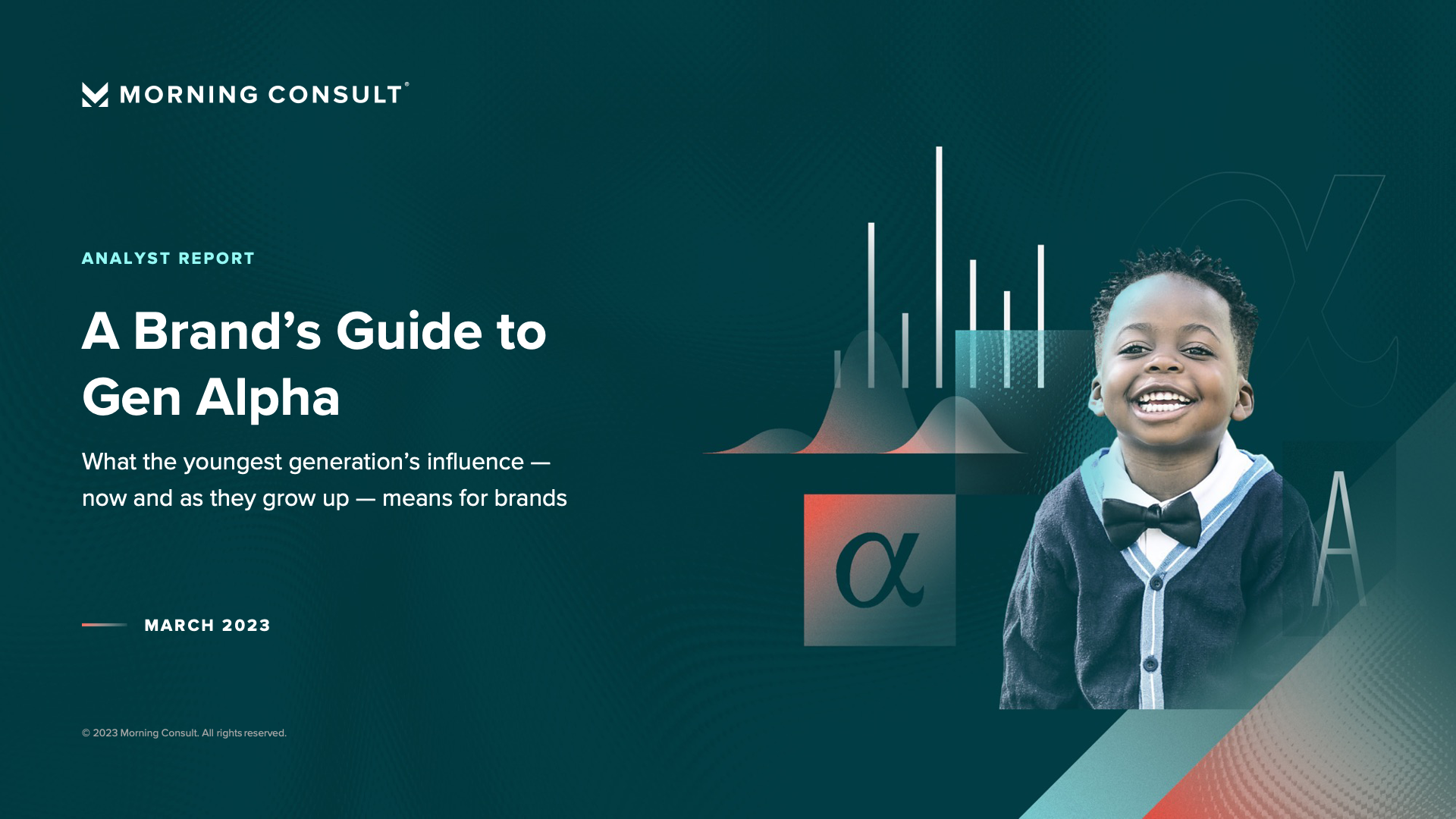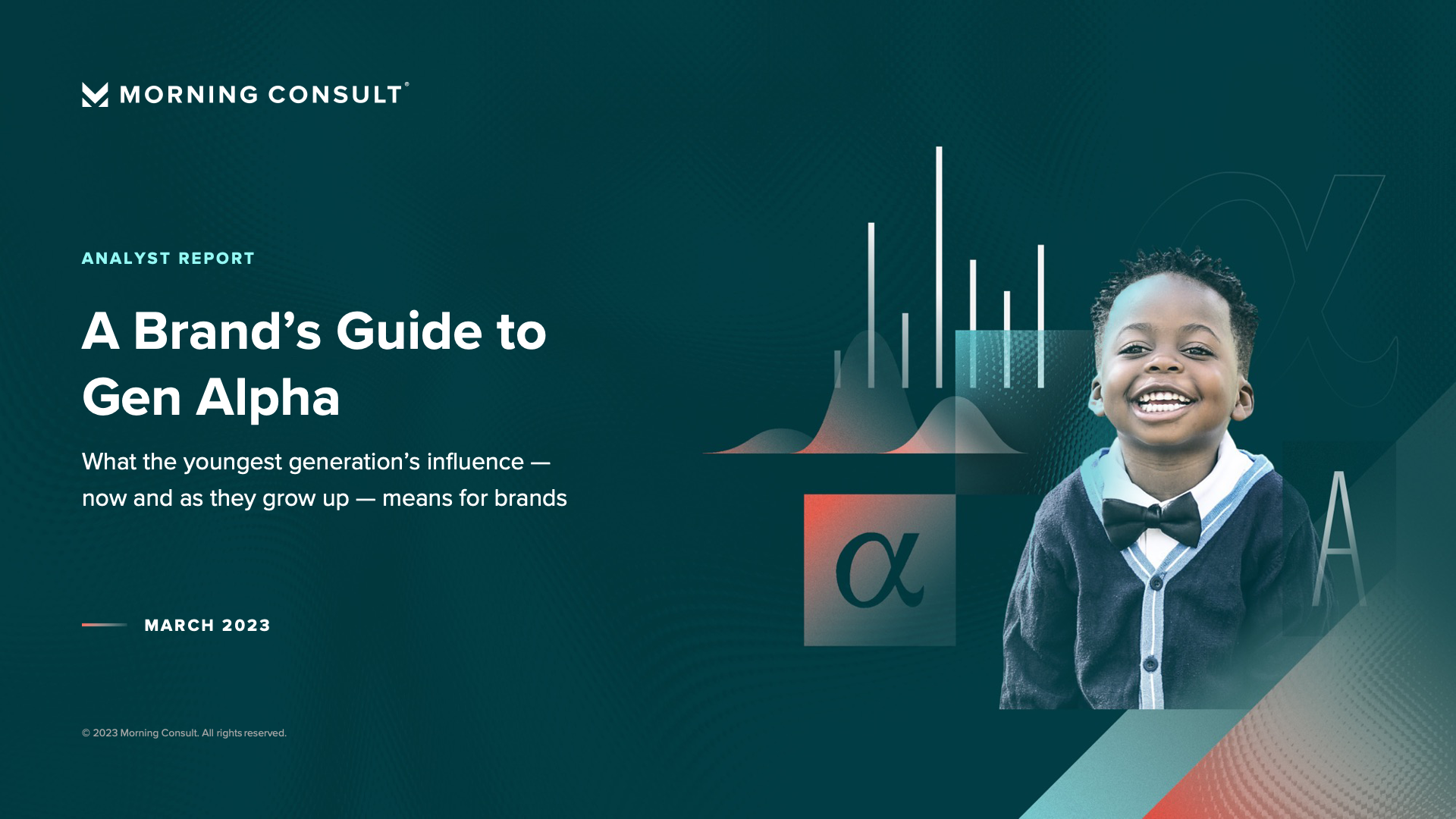 This is a preview of Morning Consult's new report looking at Gen Alpha. 
Gen Alpha (ages 0-9) is being reared during the confluence of many once-in-a-lifetime events: historic inflation, a still unresolved pandemic and ongoing tech breakthroughs. All of these elements heavily influence how their parents raise them — and how this youngest generation views the world.
This report aims to introduce Gen Alpha to our readers and establishes a foundation for understanding how their behaviors and upbringing differ from that of previous generations. We did this by surveying 2,000 of their parents, asking them questions about their children's screen time, brand preferences and purchasing influence, financial future, healthy habits, and travel plans.
We also surveyed 1,000 parents with children ages 18 and under for a point of comparison.