The Federal Government's Inconsistent Ebola Story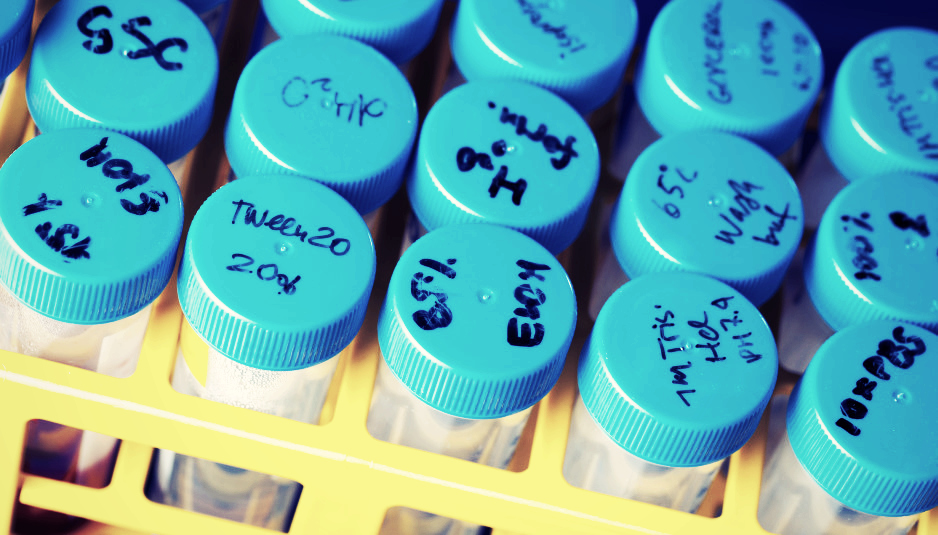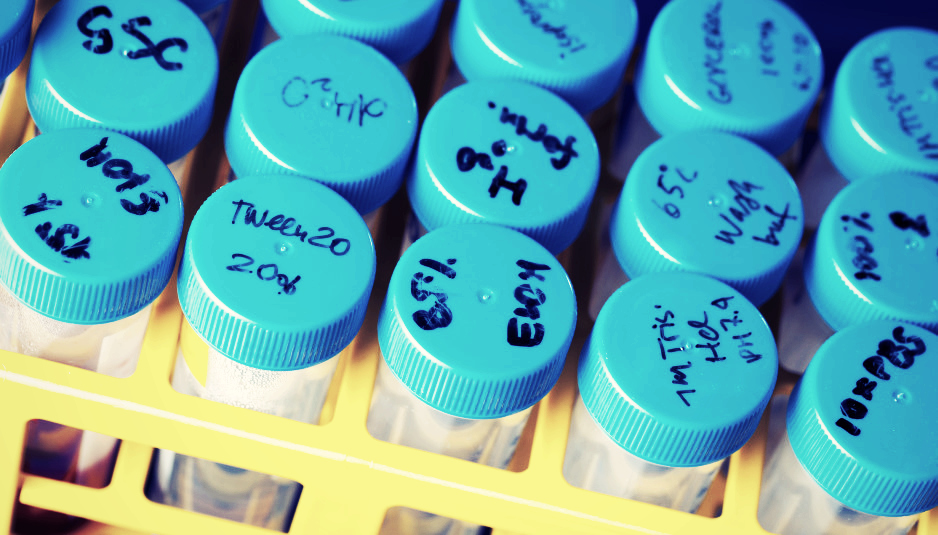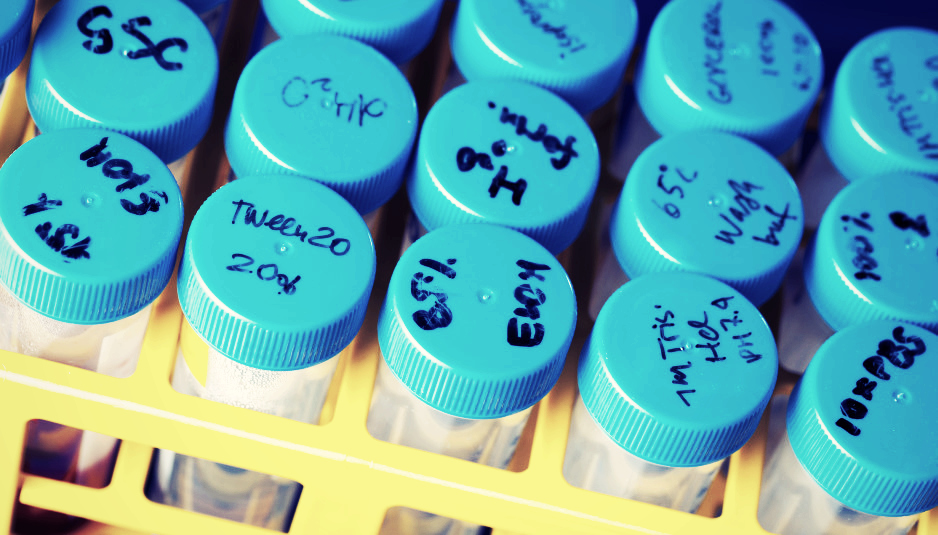 The federal government denies having any significant involvement in helping two sick American aid workers in West Africa obtain an unapproved Ebola drug from a U.S. company, but the stories coming from the relevant agencies are murky and inconsistent.
Experts say the non-transparent, strained telling of the government's involvement, and the passive, anything-goes approach to treating the outbreak, is evidence the U.S. needs to review its experimental drug laws. They also say it's evidence the country is unprepared to deal with potentially more dangerous contagions at home or abroad.
@jflier @JonEasley it's clear now we don't have any such emergency plan or point people in general whether CDC or FDA.

— Ford Vox, MD (@fordvox) August 7, 2014
In late July, two Americans in Liberia – Kent Brantley, a doctor with Samaritan's Purse, and Nancy Writebol, a missionary for another charitable organization, SIM – were diagnosed with Ebola and received treatments of ZMapp, a highly experimental medication made by tiny San Diego-based Mapp Biopharmaceutical, Inc. The drug was designed with the support of the U.S. military. It's expensive, difficult to transport, exists only in a limited supply, and before it's arrival in Liberia, had only been tested on a handful of monkeys.
Brantley and Writebol arrived back in the U.S. in early August. Their return and steady improvement attracted a media frenzy, which in part forced the federal government to detail how the patients obtained the rare, early-stage drug while overseas.
But the government's explanation has at every point been murky, and at times, conflicted with the stories coming from the private companies involved. All three federal agencies —the Food and Drug Administration (FDA), the Centers for Disease Control (CDC), and National Institutes of Health (NIH) —say they played little or no role in the decision-making or drug procurement process.
This seems unlikely, according to Ford Vox, a physician at Atlanta's Shepherd Center hospital who has written critically about the government's Ebola response "If [Mapp] did this on their own, they must have had unbelievable confidence in the product and lawyers who know this up and down," Vox said. "If they went this alone, their investors should be worried, because that's reckless. A team of scientists could get in a lot of trouble doing that, and I can't imagine they run their company that way, especially considering they have support from the Department of Defense."
According to the CDC, it was Samaritan's Purse, the private humanitarian organization that employs Dr. Brantley, who reached out to them in an attempt to find an experimental Ebola drug. The CDC says it passed Samaritan's Purse along to NIH, who referred them to contacts within Mapp.
"This experimental treatment was arranged privately by Samaritan's Purse," the CDC said. "Samaritan's Purse contacted the Centers for Disease Control and Prevention (CDC), who referred them to the National Institutes of Health (NIH). NIH was able to provide the organization with the appropriate contacts at the private company developing this treatment. The NIH was not involved with procuring, transporting, approving, or administering the experimental treatments."
The New York Times first reported this version of events on Aug. 6, and the statement was posted on the CDC's website a few days later, where it remains.
But the NIH told Morning Consult one of its scientists on the ground in West Africa approached the charity before the group had even decided to pursue an experimental alternative.
"The NIH scientist who was in West Africa referred Samaritan's Purse to company contacts because they were best equipped to answer questions about the status of their experimental treatment," the agency said in an email to Morning Consult. "This occurred before Samaritan's Purse decided to pursue an experimental therapy."
A statement from Samaritan's Purse also conflicts with the CDC's telling of events, and indicates the NIH and other government agencies may have played an active role in procuring the drugs.
"The experimental medication given to Dr. Brantley was recommended to us," the group said. "We didn't seek it out, but worked with the National Institutes of Health and other government agencies to obtain this medication."
In emergency use of Ebola sero- therapy, still unclear from news reports who approved use? FDA or not? Unprecedented. http://t.co/0DSBAhmtmu — Jeffrey Flier (@jflier) August 7, 2014
NIH did not answer repeated questions on how the agency decides it is appropriate to refer sick patients directly to a private company, how often it does so, and what criteria is considered. In an interview, Dr. Arthur Caplan, the head of bioethics division at New York University, said such referrals are an "ethical call" that he deals with frequently and occasionally struggles with.
The CDC also did not respond to multiple requests for clarification, and when presented with this confusing string of events, the NIH merely reiterated the CDC statement.
The Food and Drug Administration has also sought to diminish its involvement in the transaction.
"In some cases, when a U.S.-based drug company may be pursuing approval of a drug and that drug will be shipped from the United States for investigational use prior to its approval, that shipment will be covered by an Investigational New Drug (IND) [approval pathway]," the agency said in an email. "FDA has procedures in place to permit, in appropriate circumstances, emergency use in individual patients under an emergency IND. In other cases, exports of investigational drugs may be permitted without an IND as long as they meet the export requirements under the law."
"However, FDA was not involved in the shipment of this experimental treatment to West Africa or the administration of the experimental treatment there," they added.
But a statement from drugmaker Mapp implies that the process followed FDA guidelines.
"Any decision to use an experimental drug in a patient would be a decision made by the treating physician under the regulatory guidelines of the FDA," the company says in a statement posted on its website.
The FDA's jurisdiction here is difficult to decipher. The agency doesn't govern non-commercial transactions and has limited international influence. And while the IND approval process is one way a patient could obtain an experimental drug, private individuals and companies sometimes operate outside of the regulatory process – and it's not necessarily illegal to do so. But in these cases, drugmakers usually have little reason to comply with patient's request. That's because they take on enormous liability in giving out an unapproved drug, and most patients can't pay for those drugs out of pocket anyway. In general, it's safer for the drugmaker to go through the clinical trials process, rather than to openly test its product on a random patient.
In this case, it seems the stars aligned in favor of the American aid workers.
@JonEasley @fordvox Likely because it was administered outside USA. Right or wrong, FDA would never have approved under these circumstances.

— Jeffrey Flier (@jflier) August 7, 2014
The FDA did not respond to a follow-up question from Morning Consult requesting clarification about how the transaction could be described as having taken place in accordance with their guidelines, and Mapp did not return a phone call or email requesting comment.
In addition to these inconsistencies, many questions remain unanswered because the events transpired hidden from public view. For instance, it's unclear how the ZMapp, which requires delicate handling in a cold environment, was delivered to Africa.
While nobody is arguing the sick Americans should have been denied the treatment they received, and indeed, everyone Morning Consult spoke with agreed that getting the aid workers ZMapp was the right thing to do, experts say that by claiming to have not been involved, the government set a real-world precedent that raises questions about how the U.S. might handle another, more serious threat.
They also say the disorganized and secretive nature of the endeavor, in which no federal agency has stepped forward to claim responsibility, is a concern.
"An ethical case can surely be made for an organization that puts health-care workers in harm's way to acquire access to experimental drugs and bring staff home to get the best possible care," Caplan wrote in a recent Washington Post op-ed. "But that is neither a fair nor just policy for deciding what to do when an emergency arises and rationing is the only option."
It also raises questions about U.S. compassionate use laws. In June, Morning Consult reported on so-called 'right-to-try' laws, which a number of states have passed in an effort to make it easier for dying patients to obtain experimental early-stage medications. The idea is that the federal government shouldn't tell a dying patient what to do. Despite the inherent conflicts with federal law, the state laws have gained traction on the strength of this emotionally compelling argument.
At the time of that story, medical experts and the federal government stood in almost unanimous opposition to the laws, arguing, among other things, that they'd turn the U.S. drug market into the Wild West. However, it's difficult now to distinguish between the way in which the American aid workers obtained the drug, and how a private citizen or group in the U.S. might obtain an unapproved medication under right-to-try laws.
"It looks like we haven't done any planning whatsoever," Vox said. "There's no consistency here – it's left to the market, what connections you have, whether you have money and the media behind you, whether you know who to call…there's been no planning, despite the fact we've been working with these outbreaks for decades…there's apparently no process and no person tasked with making these decisions."
Caplan is a fierce critic of right-to-try laws – like many, he believes the laws are thinly written to appeal to emotional, not scientific reasoning, and he argues they do nothing to help patients connect with private companies or pay for the drugs that may be able to help them. But he also acknowledges that the Ebola outbreak exposed the present system as inadequate.
"I think it alerts us to the need for a transparent public policy debate about compassionate use that goes beyond the window dressing of right-to-try laws," he said. "It would be good if that debate were convened by the FDA, because this comes up in all sorts of situations."
Vox noted that ZMapp was developed with the military, making it taxpayer property. He left the conversation with a simple matter of concern.
"Who are we going to leave these questions up to?" he asked.