Sanders, Clinton Supporters Call for $15 Minimum Wage as Hillary Demurs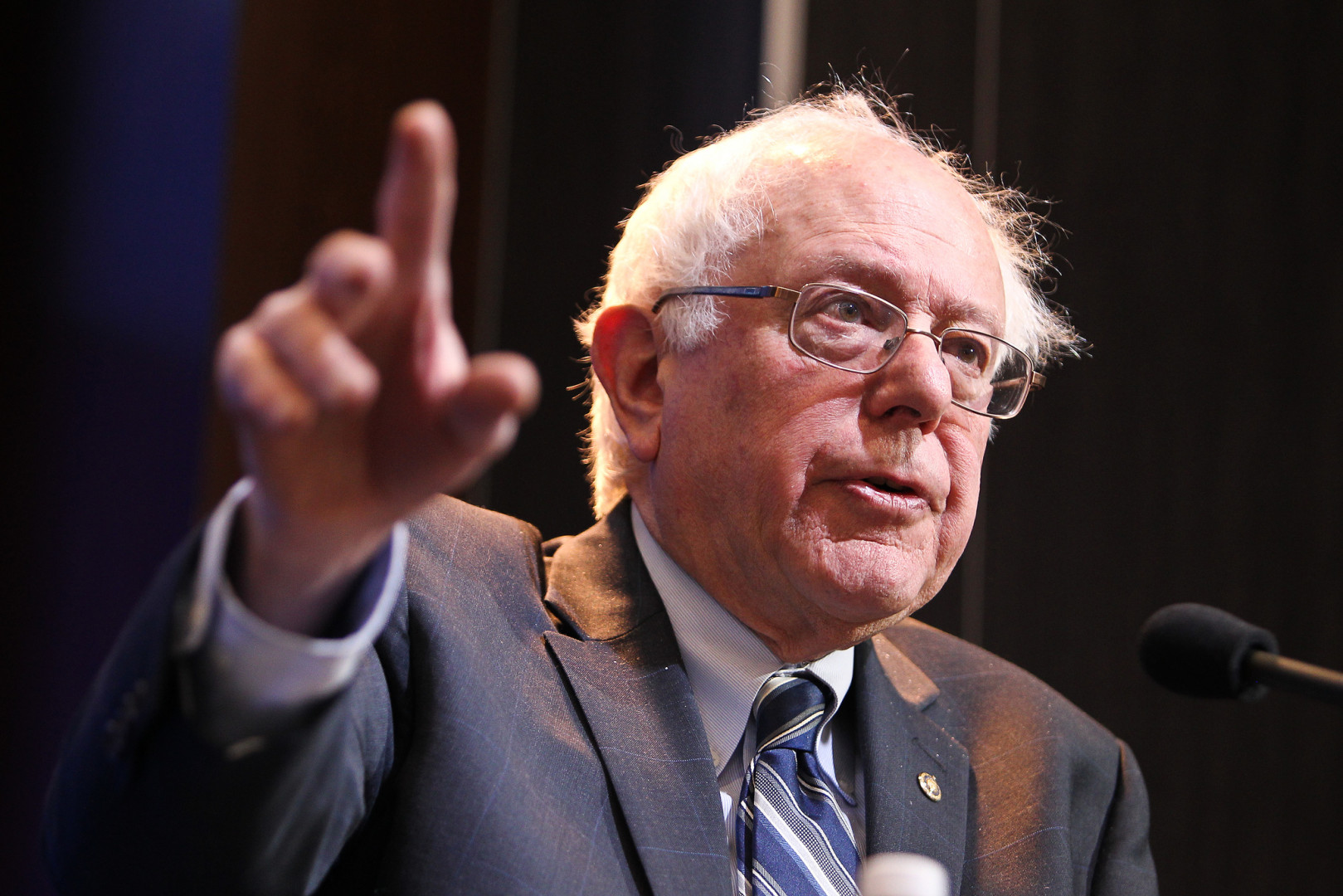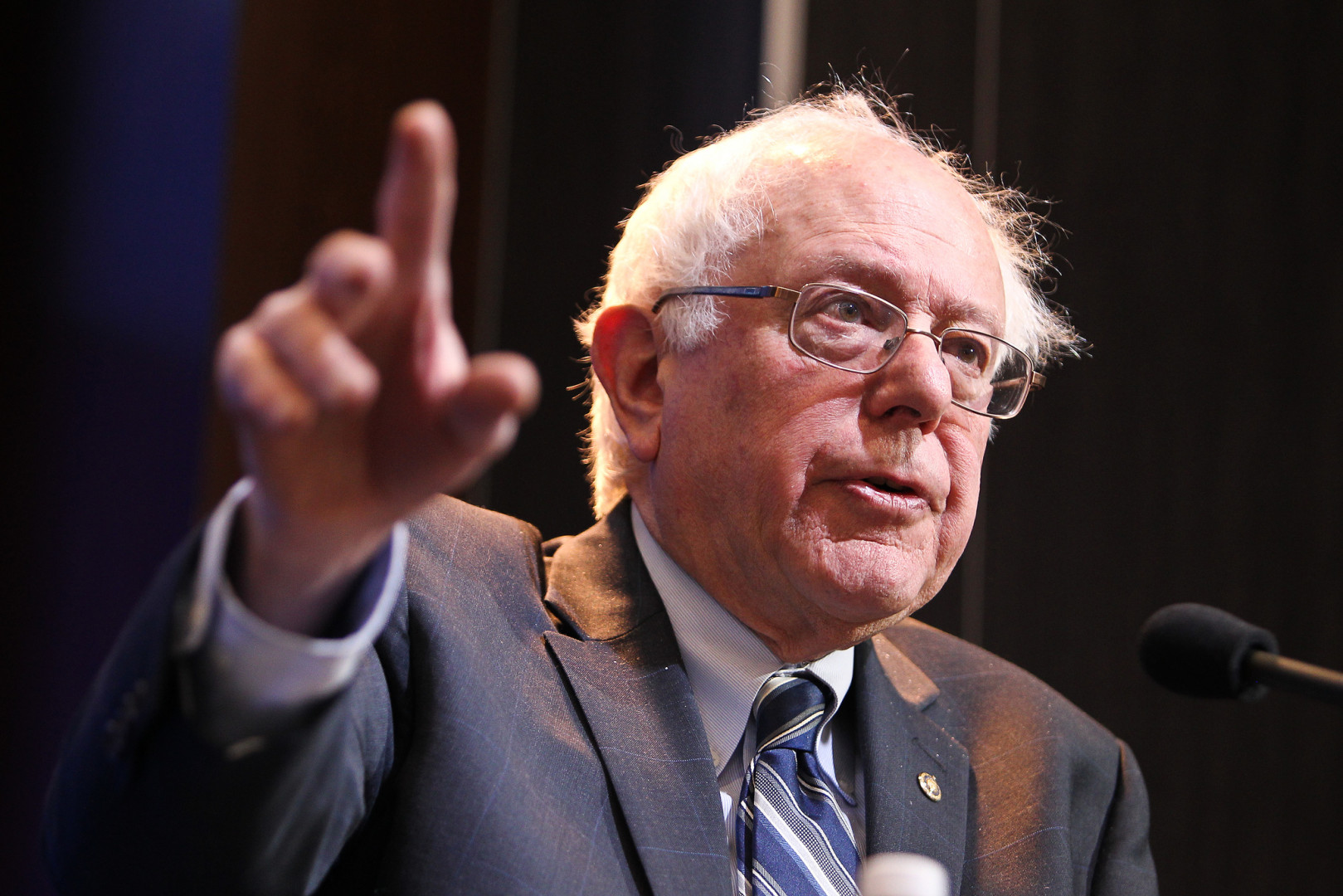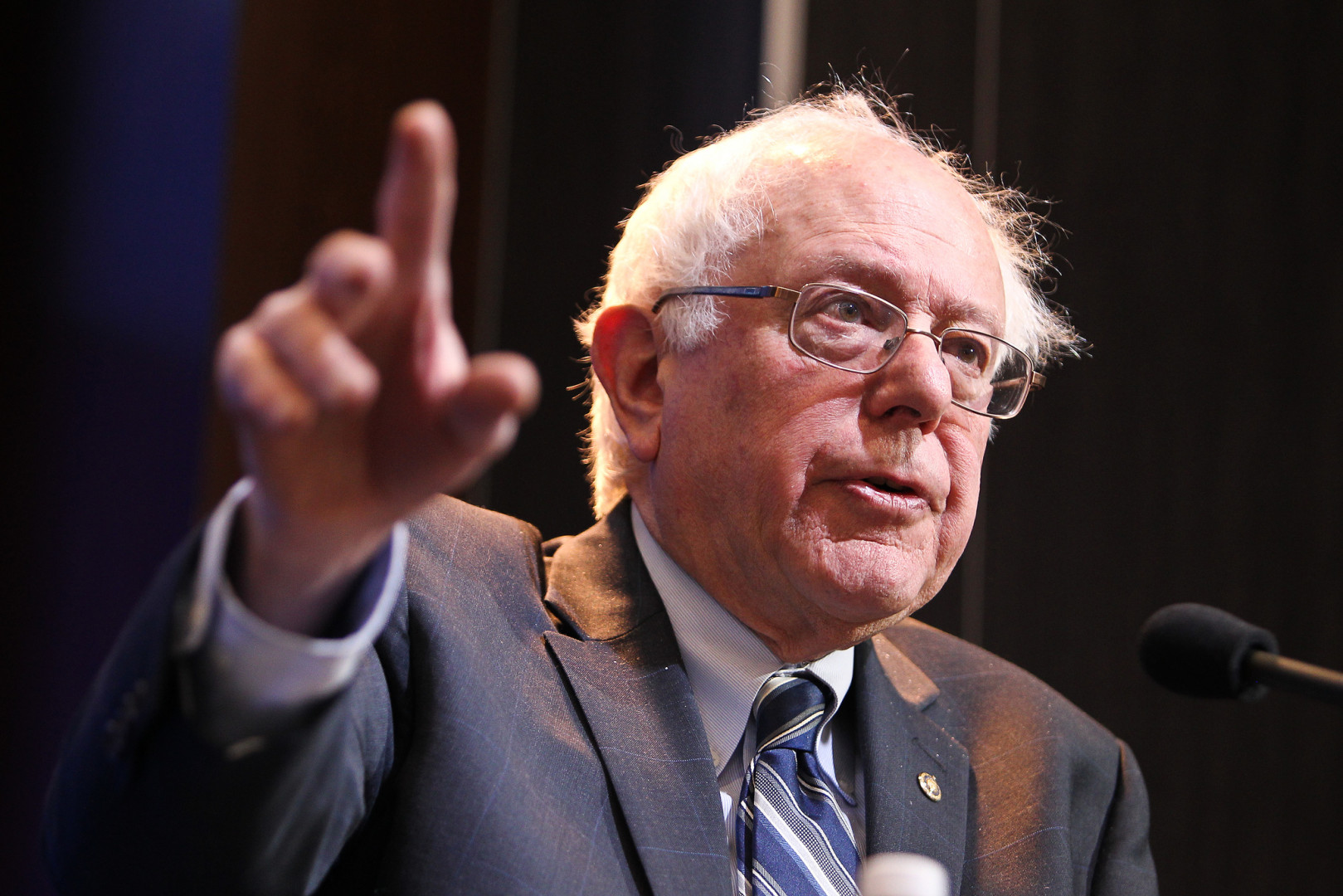 Sen. Bernie Sanders introduced legislation on Wednesday calling for a $15 federal minimum wage, taking another step to differentiate himself from Democratic presidential frontrunner Hillary Clinton, who has yet to echo that call.And in doing so, Sanders has also put many of Clinton's congressional supporters in a tough spot. A companion bill in the House, introduced by Rep. Keith Ellison (D-Minn.), already has 25 cosponsors. Thirteen of those lawmakers have endorsed Clinton for 2016.
"All of our workers, from coast to coast, need at least 15 bucks an hour," Sanders said Wednesday at a rally on Capitol Hill, where federal contract employees who work in the Capitol were striking to protest their wages. He said the current federal minimum wage of $7.25 an hour "is a starvation wage – it's got to be raised to a living wage."
For Clinton, voicing support for an unquantified "living wage" seems to be as far as she will go. She has given some support to the push for $15 an hour: Last month she spoke, via telephone, at the "Fight for 15" conference sponsored by the Service Employees International Union, a group with 1.9 million that has been leading the charge for the $15 minimum wage. But she hasn't committed to a specific dollar amount.
"I support the local efforts that are going on that are making it possible for people working in certain localities to actually earn 15" dollars an hour, Clinton said in New Hampshire on July 16.
Lessening economic inequality has emerged as a major theme of Clinton's campaign, with proposals aimed at corporate profit-sharing, a more progressive capital gains tax and infrastructure spending. But on the wage front, Clinton has instead emphasized the need for states and municipalities to follow New York, Los Angeles and St. Louis by raising wages to $15 an hour.
Former Maryland Gov. Martin O'Malley also supports a $15 federal minimum wage.The Sanders and Ellison legislation would raise the minimum wage to $15 over the course of five years and would gradually eliminate the lower wage levels for tipped workers, who currently have a federal minimum wage of $2.13 an hour.
Still, some Democratic lawmakers say they don't see any conflict between supporting a $15 minimum wage while simultaneously backing Clinton.
"One of the things we're learning about these presidential candidates is that a lot of them are evolving on a lot of issues," Rep. Janice Hahn (D-Calif.), a cosponsor of Ellison's bill, said Wednesday in an interview. "Maybe I'll have a good influence on Hillary to show her what Los Angeles did and why it makes sense for the rest of the country."
On Wednesday, a panel appointed by New York Gov. Andrew Cuomo (D) recommended increasing the minimum wage to $15, first in New York City by 2018 and then by 2021 in the rest of the state. The Fight for 15 movement began in New York City four years ago.
Sanders pushed back on the city-by-city, state-by-state approach favored by Clinton. "In the richest country in the history of the world, people deserve a living wage," he told reporters. "I think that living wage is 15 bucks."
As for Clinton's position on the issue, Sanders said "she can support whatever she wants."
The Clinton campaign did not respond to requests for comment.
Clinton's strategy of endorsing grassroots efforts to raise the wage but not advocating a $15 wage may be a recognition that while the Fight for 15 may resonate with liberal activists and unions, the rest of the country is less enthusiastic.
A majority of Democratic voters back an increase in the minimum wage, but one that's less than $15 is preferable, according to a new Morning Consult poll. A plurality of self-identified Democratic voters – 40 percent – favor a minimum wage between $10 and $12, while 25 percent support one between $7.25 and $10.
Fourteen percent of Democrats polled favor a wage that exceeds $14. That level of support is consistent for Democratic voters across all income levels. Four percent say no increase is necessary.
A majority of Republican voters also support raising the minimum wage, though a larger share see no need for an increase. Thirty-seven percent favor a wage between $7.25 and $10, while 22 percent support one between $10-$12. Twenty-one percent are not interested in raising the wage at all.
The poll was conducted July 17 through July 20 among a national sample of 1,979 registered voters. Results from the full survey have a margin of error of plus or minus 2 percentage points.