Republicans, Environmentalists Grouse Over Protection Plans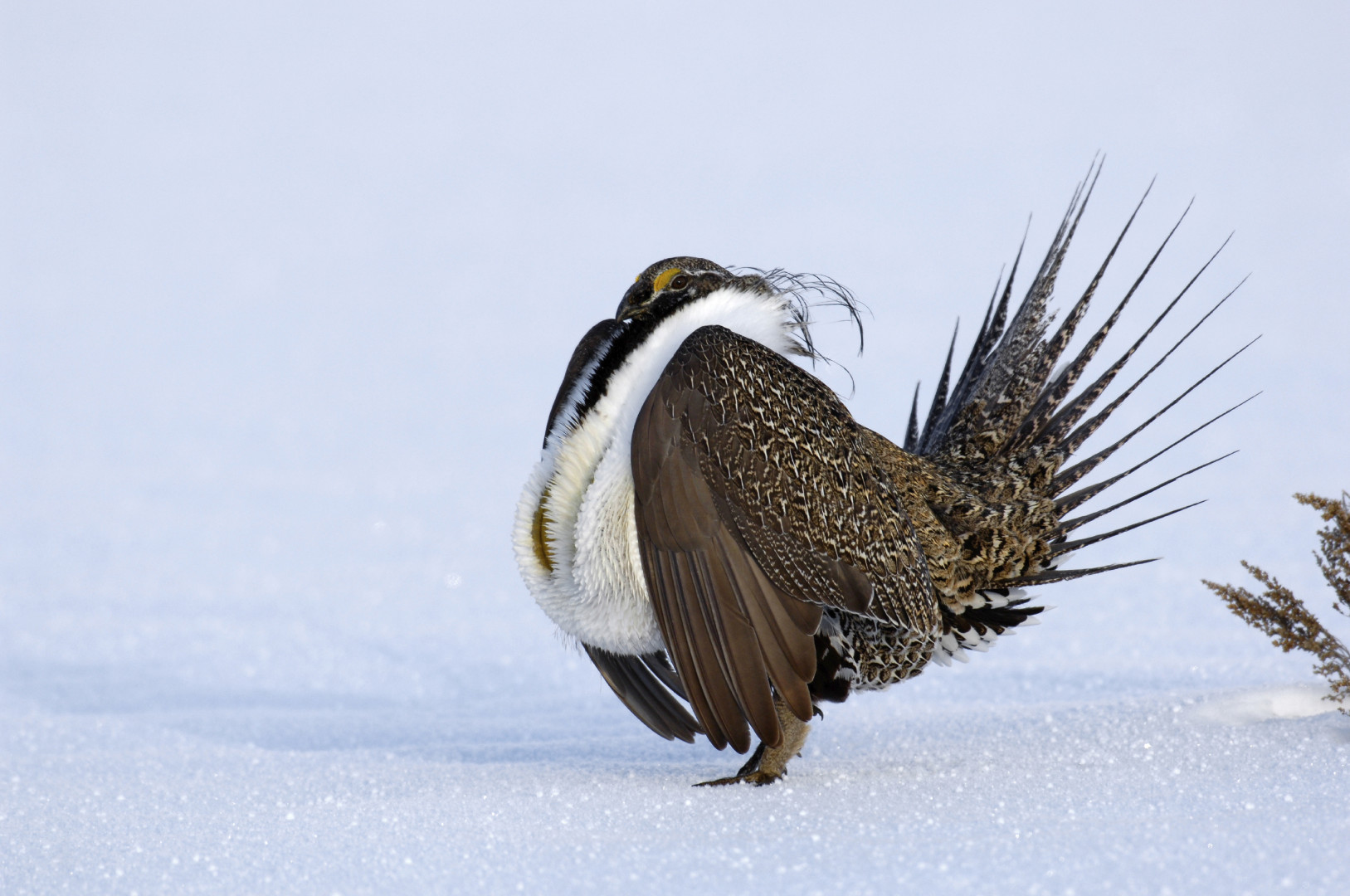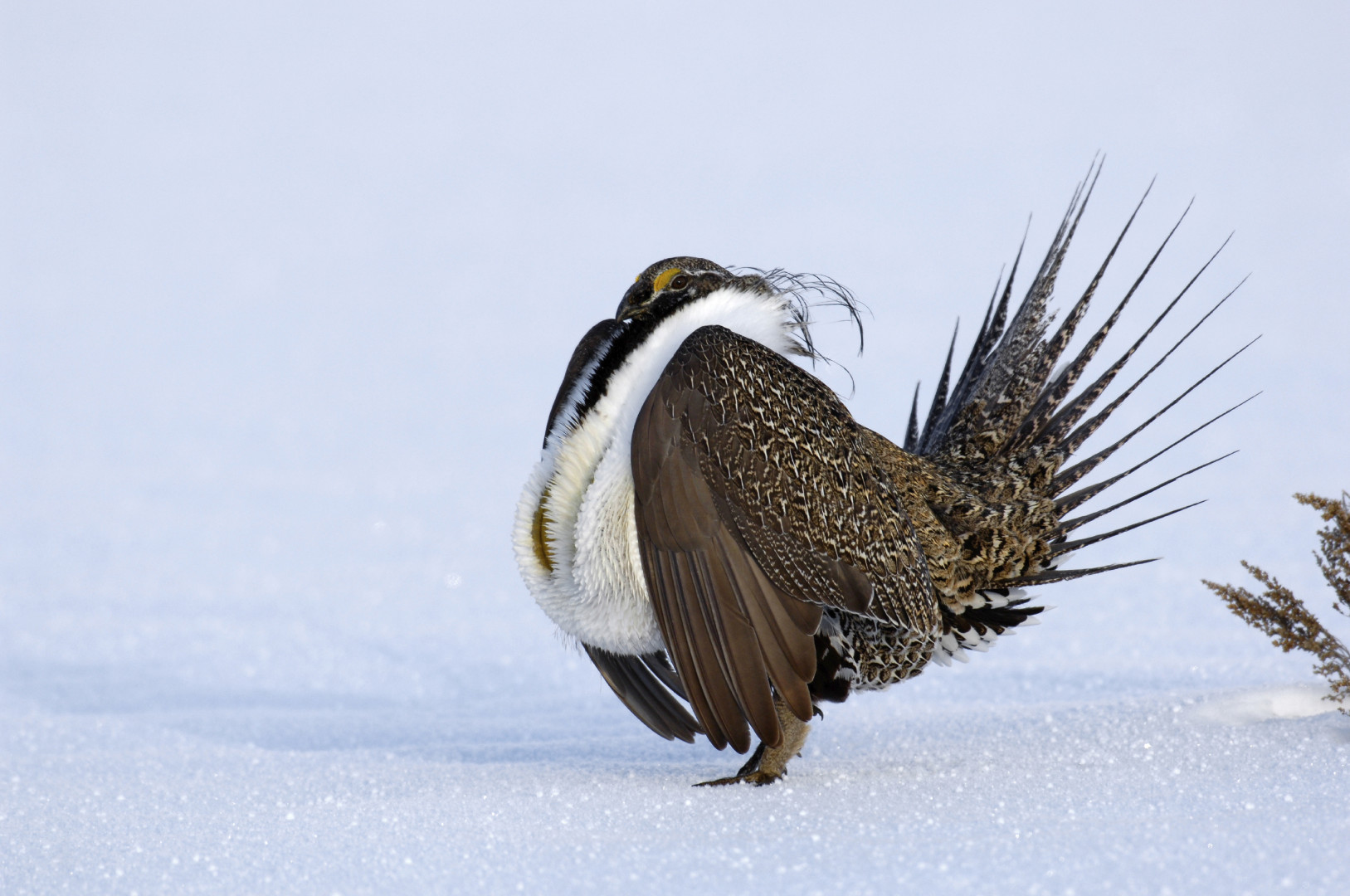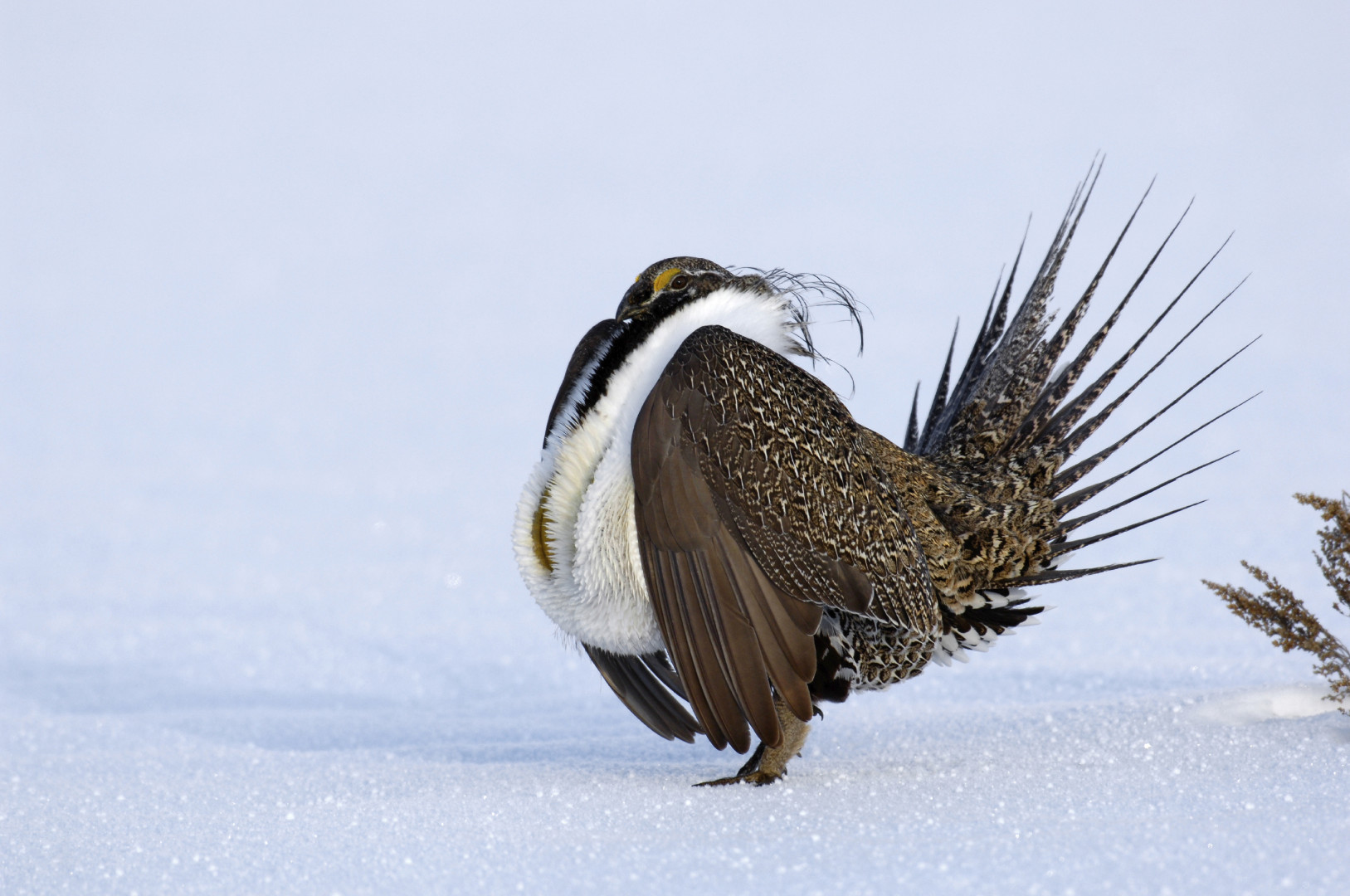 A years-long fight that culminated Tuesday over whether to add a threatened chicken-like bird to the endangered species list has kicked off a new feud between Republicans, environmentalists and the Bureau of Land Management — one that is likely headed to court.
After more than 15 years of internal debate and court fights, the Interior Department said Tuesday it will not include the greater sage grouse on the endangered species list. Instead, the agency said BLM and the U.S. Forest Service would finalize land-use plans that would help conserve tens of millions of acres of sage grouse habitat, effectively locking those lands off from development.
Those land-use plans, some Republicans said, will lead to nearly the same result as putting the bird on the endangered species list.
"Today's actions constitute the equivalent of a listing decision outside the normal process and fail to support an appropriate balance between conservation and other public uses of the land," Utah Gov. Gary Herbert (R) said in a statement. "These federal land use plan amendments are unnecessarily restrictive in nature and devalue Utah's management plan and the conservation commitments from private landowners."
"The feds are asking us to trust them," Idaho Gov. Butch Otter (R) said. "It's not that simple and unfortunately this is far from over."
In Nevada, Gov. Brian Sandoval (R) called himself "cautiously optimistic that this is good news for Nevada." But Sen. Dean Heller (R-Nev.) doesn't share that optimism.
"This is not a win for Nevada," Heller said. "[T]he Department of the Interior's final 'federal plans' pose major threats to many Nevadans' long-term way of life and success."
The decision, first reported by Morning Consult on Monday and formally announced Tuesday by Interior Secretary Sally Jewell in Commerce City, Colo., will allow BLM and the Forest Service to finalize 98 land-use plans across 10 states. Those plans cover more than 67 million acres of public lands owned by BLM and the Forest Service.
For Western states where the sage grouse lives, it could have been worse: A listing decision would likely have blocked more than 167 million acres of sage grouse habitat.
But the decision also drew criticism from environmental groups, which said the Interior Department hadn't done enough to protect a bird whose population has dropped so precipitously. Biologists estimate there are only 200,000 to 500,000 of the birds left in the wild.
"The Interior Department seems to be squandering a major opportunity to put science before politics and solve these problems," said Erik Molvar, a biologist at WildEarth Guardians, which had previously sued to force a decision. "The government's plans fall far short of ensuring this iconic, imperiled bird is protected from the serious threats posed by fossil fuel extraction, grazing and development."
Over the last decade, states and local jurisdictions worked hard to put together their own land-use plans, in hopes of convincing the Interior Department they could protect enough habitat to preclude a listing decision. Jewell and other top Interior Department officials worked closely with a task force headed by Colorado Gov. John Hickenlooper (D) and Wyoming Gov. Matt Mead (R), and those officials were frequent guests at Western Governors' Association meetings.
Hickenlooper, Mead, Sandoval and Montana Gov. Steve Bullock (D) joined Jewell at Tuesday's announcement.
"Landowners, regional industries, and local, state and federal government have worked in close collaboration over many years," Hickenlooper said in a statement Tuesday. "These improvements will enhance not only sage grouse, but also all manner of wildlife that are a crucial part of what makes Colorado and the American west the unique place that it is."
On Capitol Hill, Republicans barely contained their outrage over the department's decision.
"The announcement not to list the sage grouse is a cynical ploy," said Rep. Rob Bishop (Utah), chairman of the House Natural Resources Committee. "With the stroke of a pen, the Obama Administration's oppressive land management plan is the same as a listing. The new command and control federal plan will not help the bird, but it will control the West, which is the real goal of the Obama Administration."
Republicans in Congress have proposed several policy riders to budget and spending bills that would have limited the Interior Department's ability to control sage grouse habitat. None of those measures has gone anywhere, though they are likely to be a part of negotiations over a government funding measure later this year.