A Different Kind of Crusader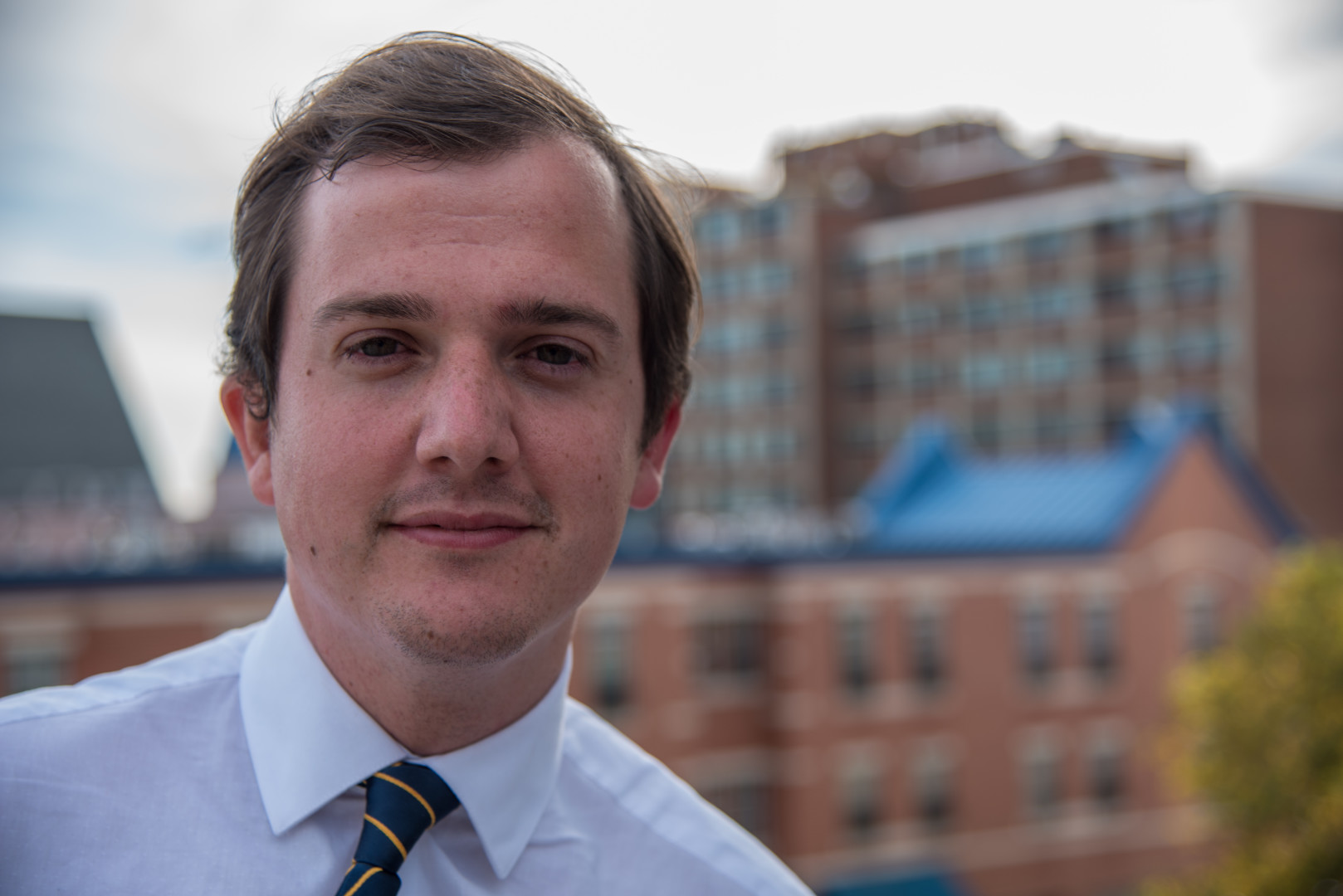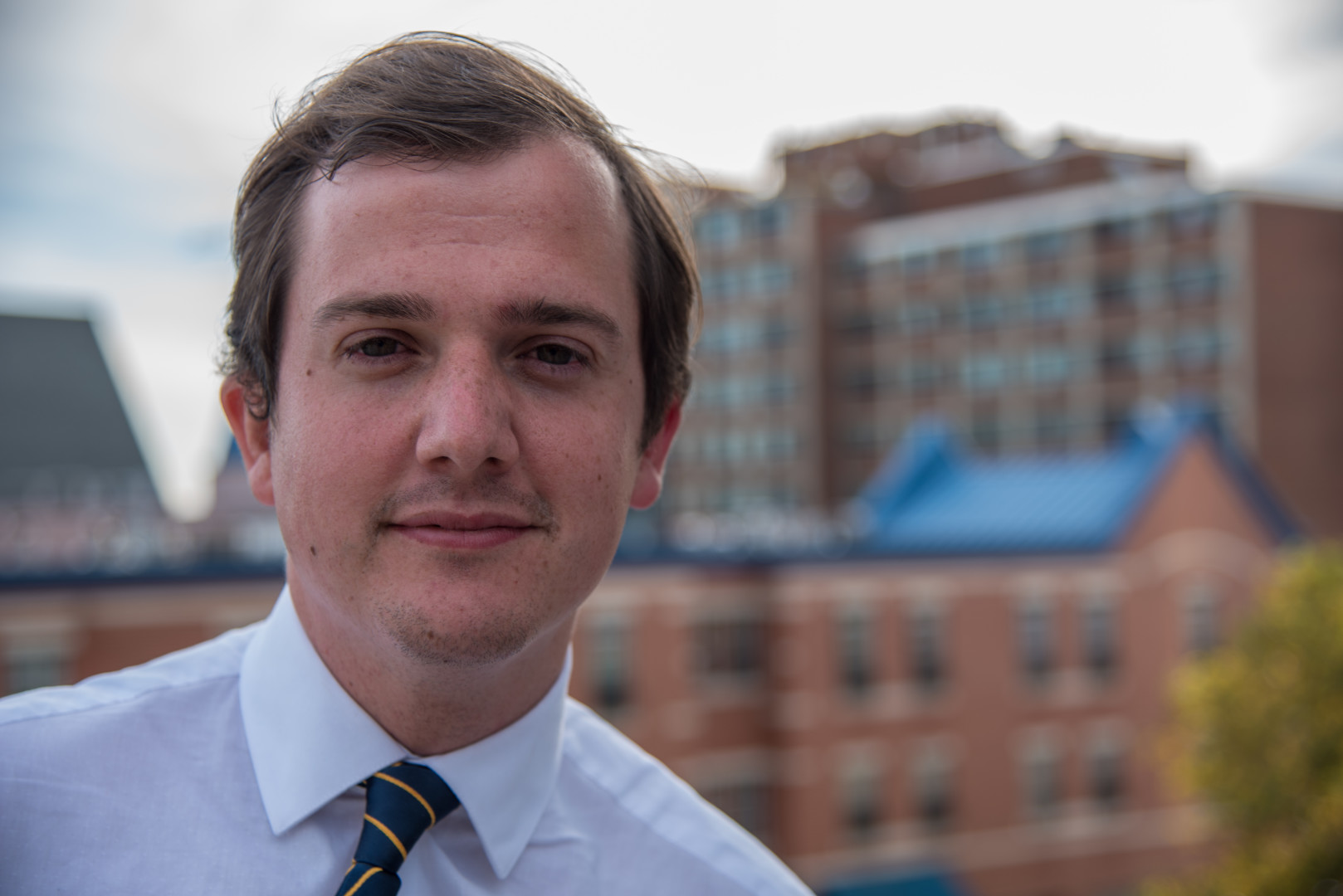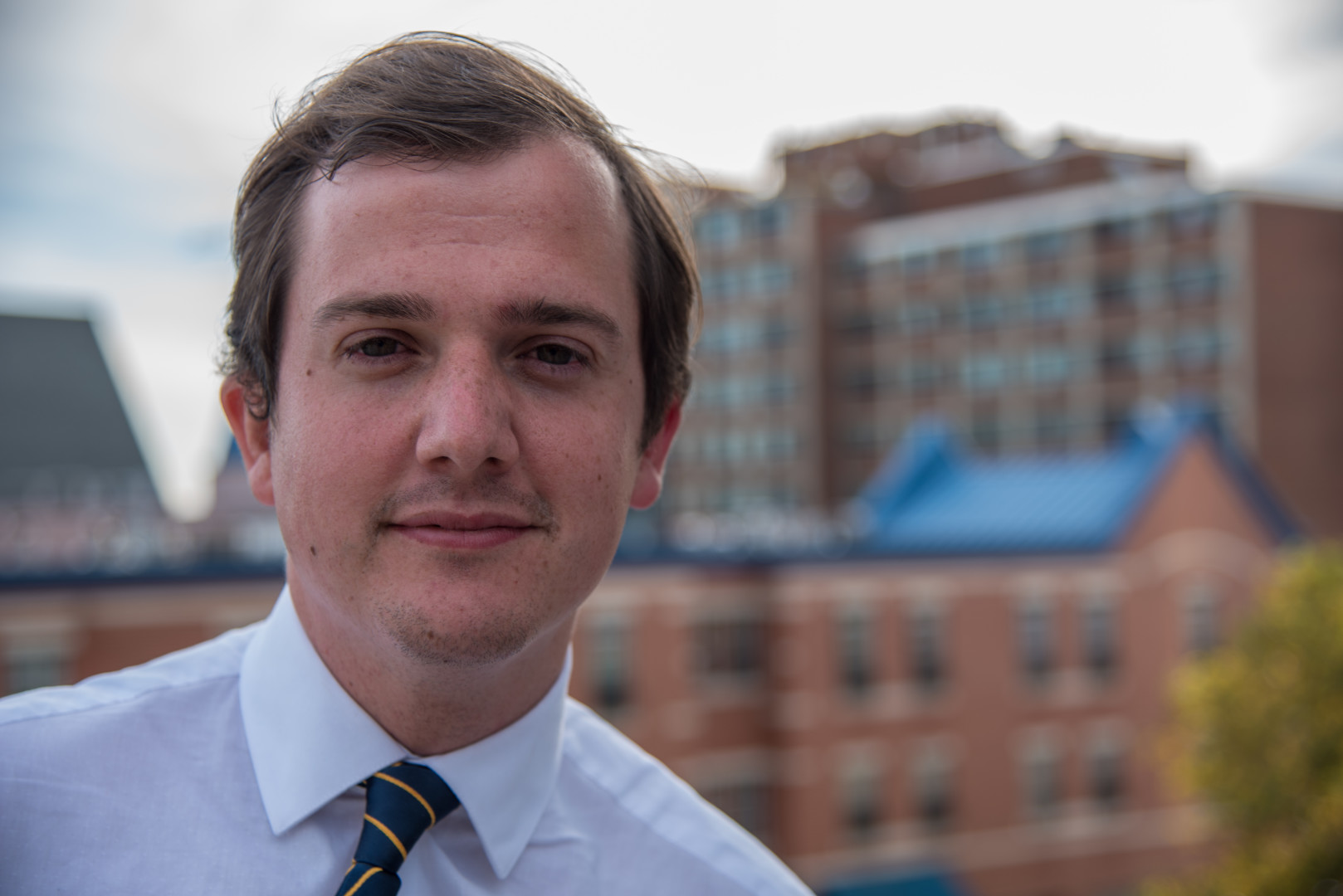 Christopher Hale wants to make you think about your faith, even if it makes you uncomfortable. Especially if.Which is funny, because he's a nice guy – fast to smile, eager to please, painstakingly polite in a blue blazer and a loosened tie. When he brings you coffee, there's cream, unasked for, and a spread of sugar options. And yet: "I've been told we're the handmaidens of the devil," he said.
Fine by him. If people are uncomfortable with the progressive-tinged mission of his Washington-based organization, Catholics in Alliance for the Common Good, they're uncomfortable with Pope Francis, and ultimately, with the social justice teachings of Jesus Christ.
"We feel confident that we are being faithful to the church and to Jesus when we are being criticized," he said. "If we were trying to be popular, we would not be pursuing justice."
Catholics in Alliance isn't progressive, Hale said – they're Catholic. "Our mission is to promote the social justice mission of the pope and the Catholic Church in American politics, media and culture," he said. These values were always core to the Catholic Church, he said. Francis's approach only underscores what was always there.
"It's the same message, but he's an entirely different messenger," he said. "And in our church, the messenger is the message."
Hale is 26, and he looks it. After a day on his feet, listening to the pope address throngs of admirers at the Capitol, the executive director looks a little disheveled. He talks about Catholics in Alliance like he could go until midnight. And when he does, it feels like there's a certain third person sitting at the table.
"I wouldn't be here if it weren't for Pope Francis," he said. "I'm not here for any other reason but to serve his mission."
This is the perfect job for Hale. While attending Xavier University, a Jesuit institution in Cincinnati, Ohio, he was part of the Philosophy, Politics & the Public Honors Program. "The intersection of politics and religion," he said. "Basically, the two things you should never bring up at a dinner party."
After graduating in 2011, he got a job helping lead faith outreach for President Obama's reelection campaign. "It was a small team," he said, with a hint of irony. "The Democratic Party has a deficit of people who can talk about religion."
He declined to talk about the job he got after leaving the campaign, but leaving it was easy, he said: He was galvanized by Pope Francis's call to end economic inequality, save the planet from environmental ruin and focus on collective prosperity, rather than the individual pursuit of wealth.
Catholics in Alliance was founded in 2005, after Democratic presidential candidate John Kerry lost the Catholic vote to President George W. Bush in 2004. The group is closely aligned with the Center for American Progress – Alfred M. Rotondaro, one of CAP's senior fellows, is chairman of the board of trustees – and has been accused of being a White House surrogate by conservative Catholic groups. If the group's recent track record is any indication, that allegation is half-true at best: While Catholics in Alliance supports the Iran deal, it opposes the administration's support for the still-being-negotiated Trans-Pacific Partnership trade deal, siding with labor unions instead.
"I love the confusion," Hale said. "When they're confounded – that means we're doing our job, because we're making them think again."
At the same time, both Pope Francis and Catholics in Alliance toe the church line on social issues like gay marriage ("We communicate tolerance," Hale said) and abortion ("Life begins at conception," he said). In conversation, Hale is eager to steer past these issues.
"When you reduce the Catholic Church to sexual ethics, you lose the beauty of the social mission," he said. "It becomes less communicable, less approachable, and less effective."
These thorny social issues separate the church from a younger, more progressive generation; rather than harping on them, Hale would rather find common ground between Catholics and progressives: "Life begins at conception," he said, "but it doesn't end there. We want to protect and value life at all stages."
On the Affordable Care Act's contraception mandate, long a target of Catholic institutions, Hale insists that neither side was invested in finding a middle ground, and a little "creativity and innovation" might help the dialogue move along.
This is the "radical inclusivity" that Hale thinks the Democratic Party must embrace. He points to Vice President Joe Biden, whose Catholic faith nudges him toward the center of the left, as a good example.
"Biden is a wonderful man," he said. "People really connect to his faith. It's not ideological, it's experiential, and it's deeply complex." The fact that Biden grapples with his faith, Hale said, helps him connect to young Americans, secular and religious: "Young people don't have an easy faith, and neither does Biden. Their faith suffers."
Hale, on the other hand, seems remarkably suffer-free. When he's not working, he enjoys spending time in Rock Creek Park, or escaping the city on a day trip to Annapolis, Md. The Tennessee native didn't grow up around water, so it's something of a novelty.
If he's troubled by doubt or hesitation, he doesn't show it. In Pope Francis, Catholics in Alliance has found its social justice icon, no matter how much fire they draw. Habemus Papam – in Latin, "We have a Pope," a joyous proclamation accompanied by white smoke.
"We are beneficiaries of the Pope Francis effect, through and through," Hale said.