Poll: Biden Broadly Favorable, But Clinton Still Leads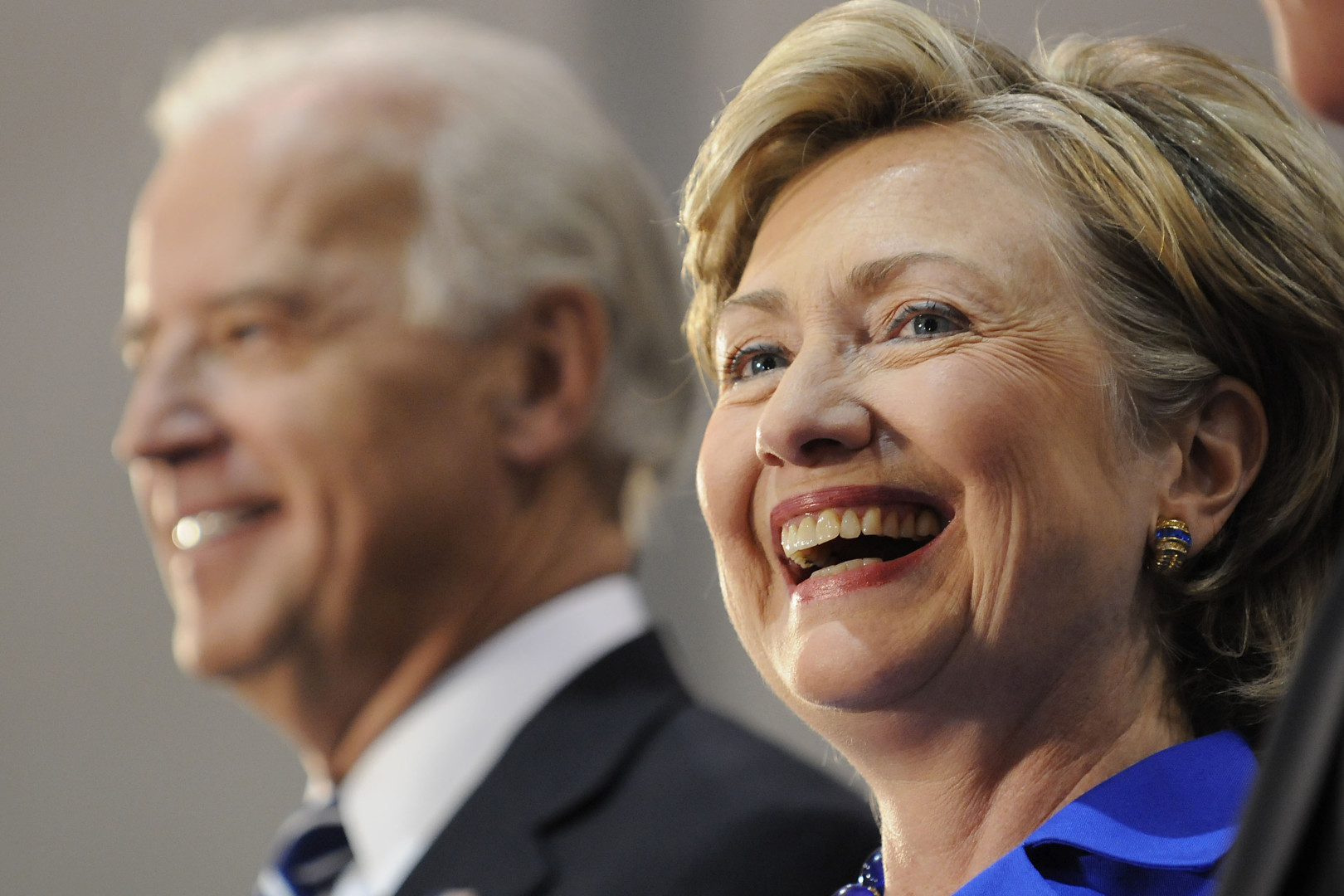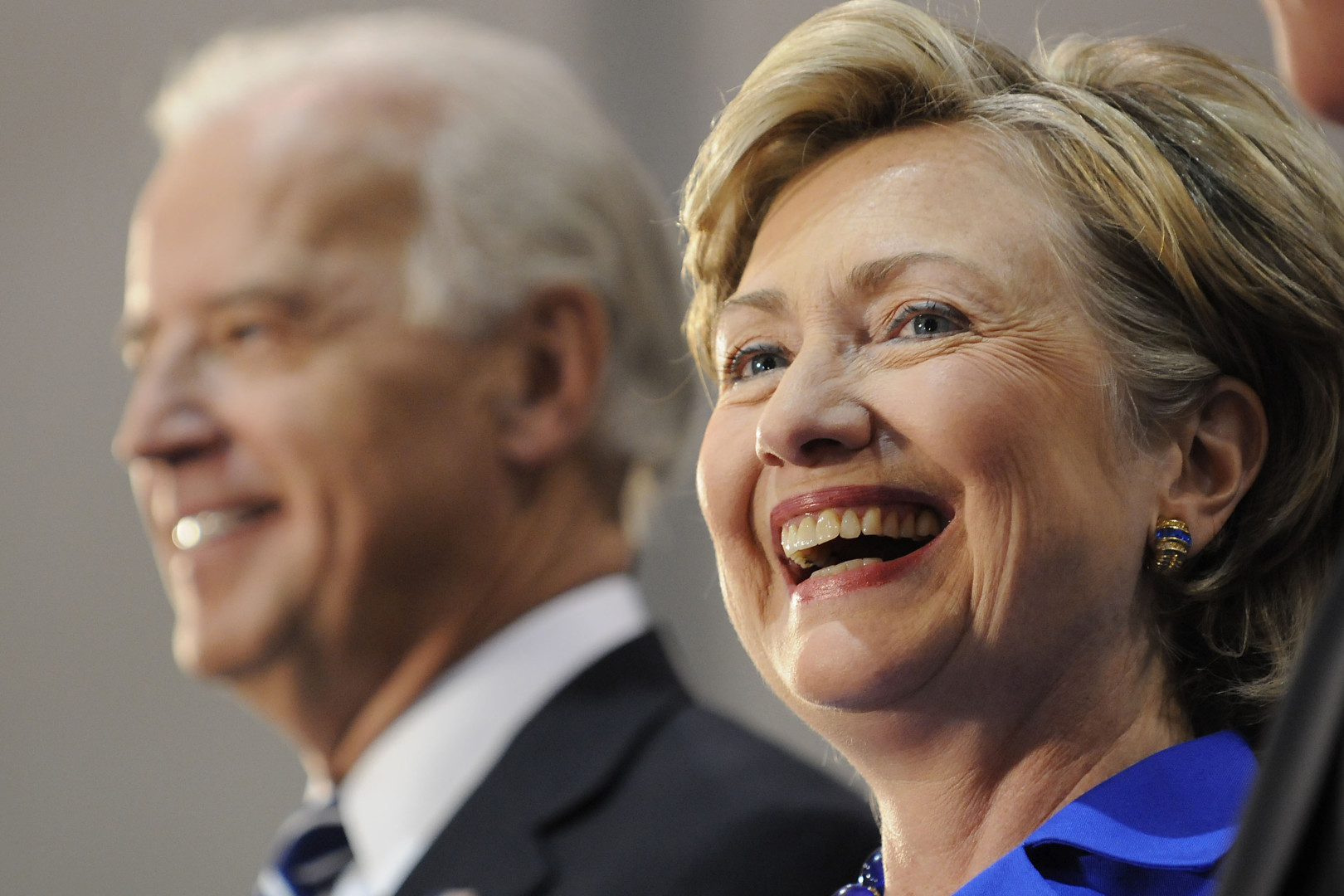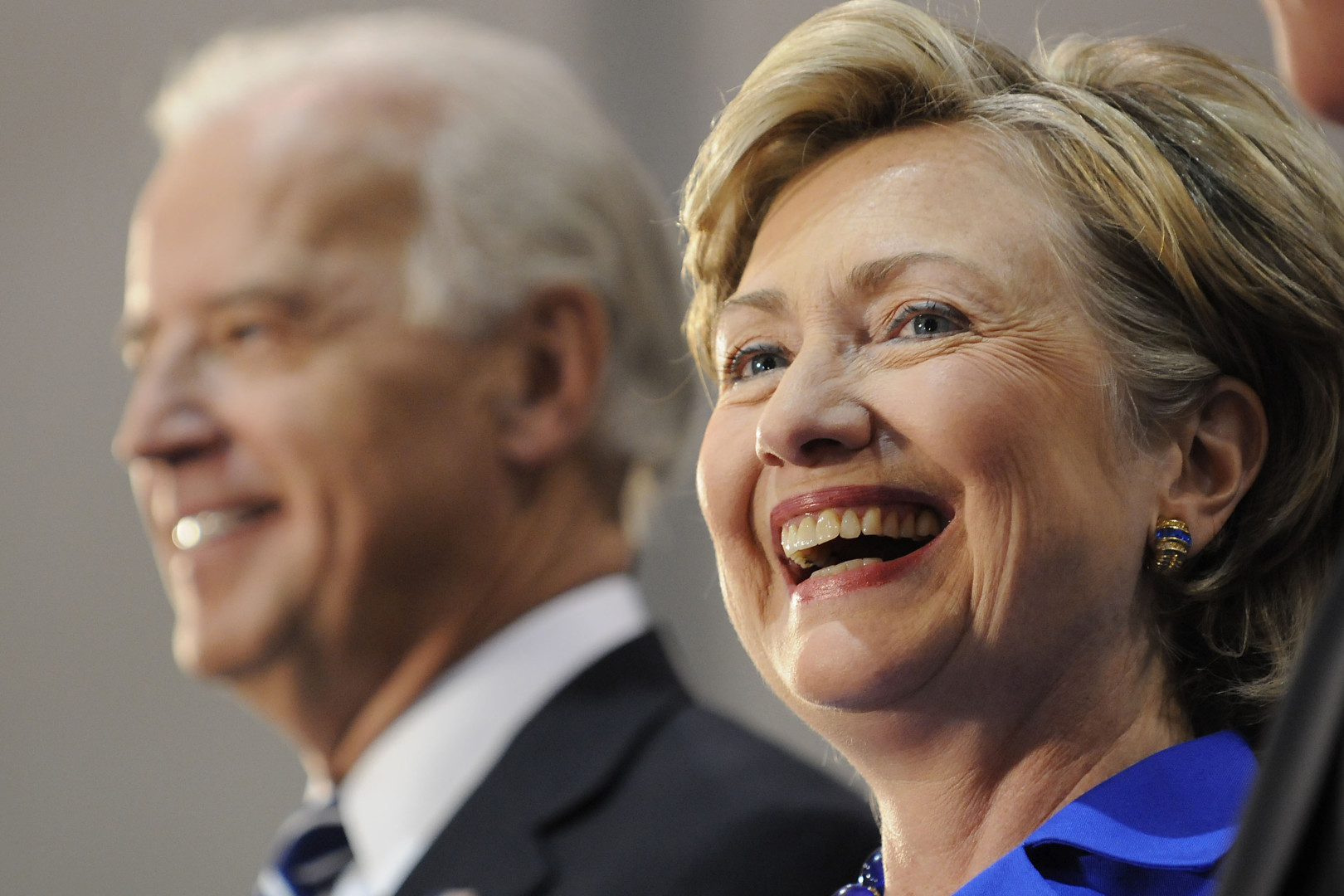 More Americans say they see Vice President Joe Biden in a favorable light than those who view him unfavorably, a new Morning Consult survey finds, but former Secretary of State Hillary Clinton continues to lead the Democratic field.
Biden is viewed favorably by 49 percent of voters, while 40 percent see him unfavorably. If he decides to run for president, it would make him one of just a small handful of candidates who have net-favorable ratings at a time when most voters see anyone with political experience in a negative light.
Biden's favorable ratings stand in contrast to Clinton's 43 percent favorable, 53 percent unfavorable rating. Among self-described moderate voters, 57 percent view Biden favorably, and 51 percent say the same about Clinton. Biden's 40 percent favorable rating among independents is seven points higher than Clinton's.
But those who say they will participate in the Democratic primary still favor front-running Clinton by a 44 percent to 23 percent margin over Sen. Bernie Sanders (I-Vt.). Biden clocks in third, at 19 percent of the vote. No other candidate in the Democratic field scores higher than 1 percent.
[visualizer id="16423″]
But in a sign of the opening the Vice President could exploit, just over one-third of Democrats and Democratic-leaning independents say Biden would be their second choice, compared with 22 percent who choose Clinton and 12 percent who side with Sanders.
Both Clinton and Biden are seen in very positive lights by self-identified Democratic voters. Clinton has a 77 percent favorable rating among those voters, compared with 76 percent who see Biden favorably. Just 52 percent say they see Sanders favorably, though many more voters say they don't know enough about the Vermont senator to have formed an opinion.
While real estate mogul Donald Trump continues to lead the Republican field, several rivals are beginning to find footholds, the new poll shows. Trump leads with 30 percent of the vote, ahead of 15 percent for retired neurosurgeon Ben Carson and 10 percent for former Florida Gov. Jeb Bush.
Coming off of strong debate performances, Sen. Marco Rubio (R-Fla.) and former Hewlett Packard executive Carly Fiorina finish tied for fourth place at 9 percent each, the highest level of support either has achieved in a Morning Consult tracking poll.
[visualizer id="16424″]
Trump, on the other hand, has seen his support slowly erode over the last month. While he remains ahead, the percentage of Republicans and Republican-leaning independents who say they back the bombastic billionaire has declined seven points in a month, while candidates like Carson, Rubio and Fiorina have risen.
Carson and Fiorina are the only two Republican candidates who, like Biden and Sanders on the Democratic side, have net-favorable ratings. Forty-one percent of voters have a favorable view of Carson, compared with 30 percent who see him unfavorably, while Fiorina's ratings stand at 35 percent favorable and 31 percent unfavorable.
By contrast, the other two Republicans atop the GOP field – Trump and Bush – are seen unfavorably by more than half of registered voters. Fifty-three percent see Trump unfavorably, while 51 percent say the same of Bush.
The poll shows President Obama's approval rating at an unhealthy 40 percent, down three points from last week's poll. Just 30 percent of Americans say the country is headed in the right direction, compared with 70 percent who say things are headed on the wrong track.
The Morning Consult tracking poll surveyed 1,543 registered voters between Sept. 24-27, for a margin of error of plus or minus 2 percentage points. A subsample of 637 self-identified Republicans and Republican-leaning independents carried a margin of error of plus or minus 3.9 percentage points. The subsample of 643 self-identified Democrats and Democratic-leaning independents carried an identical margin of error of plus or minus 3.9 percentage points.