Really. Senate Democrats Are All In on 'Regular Order'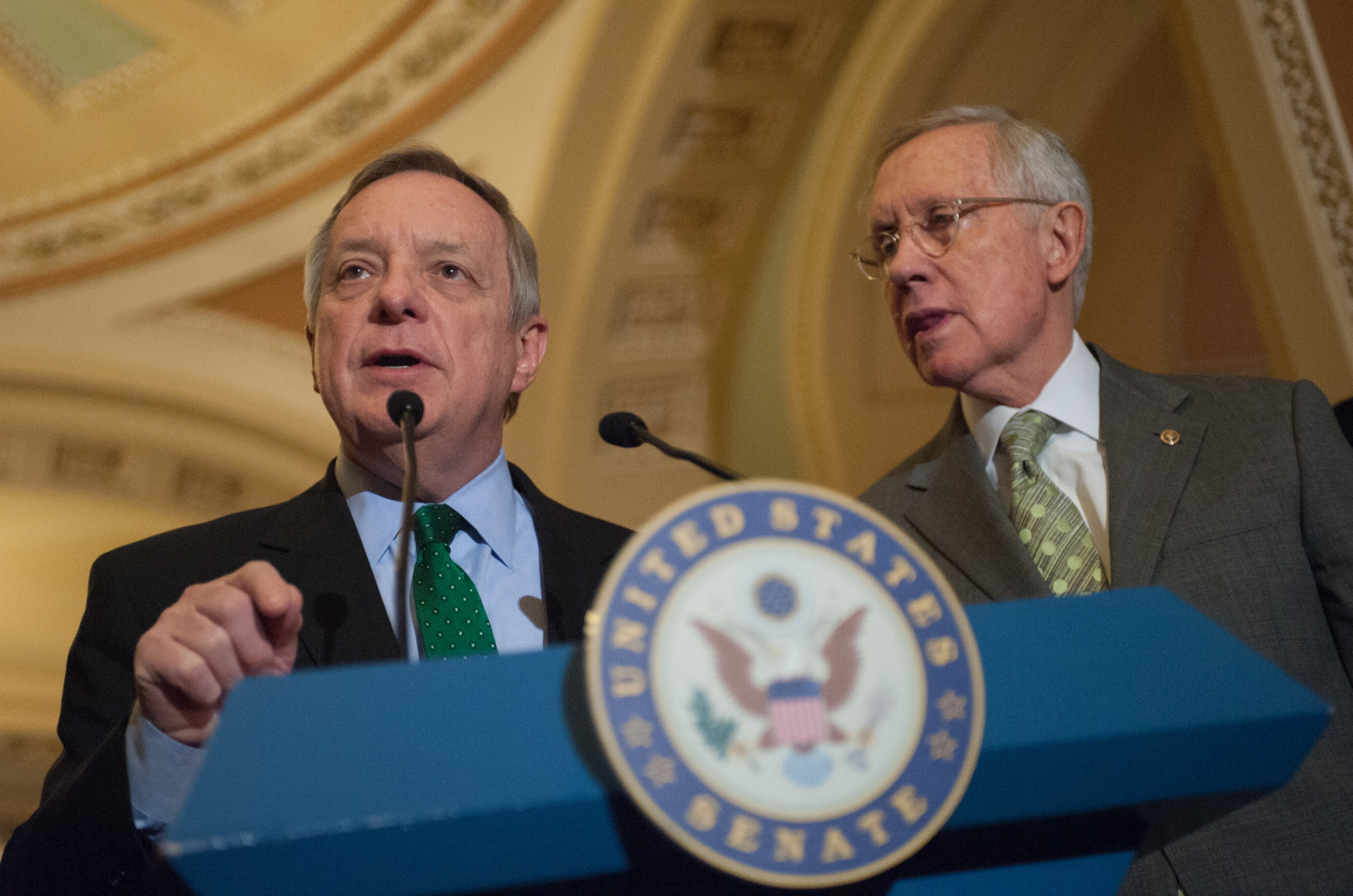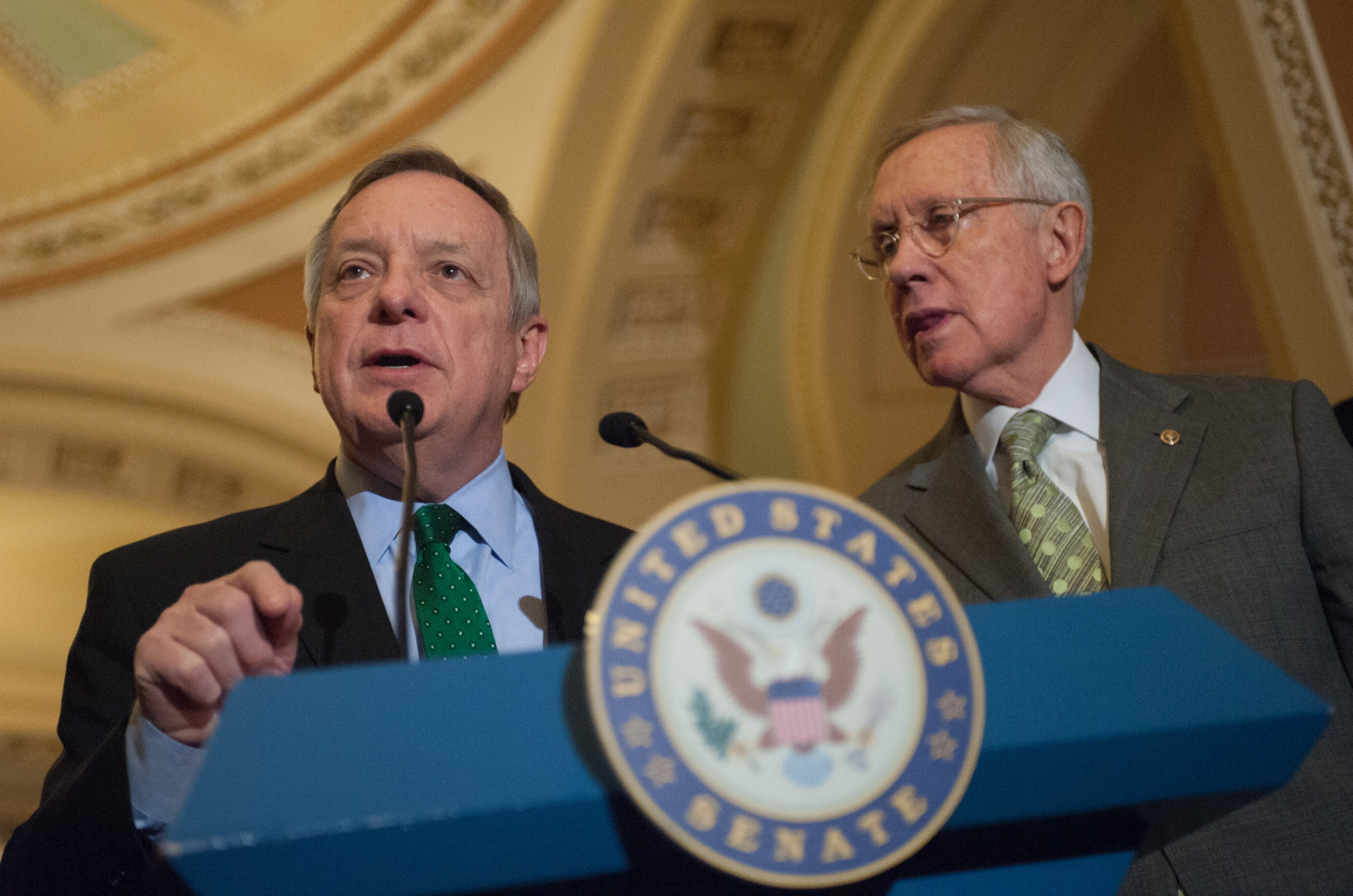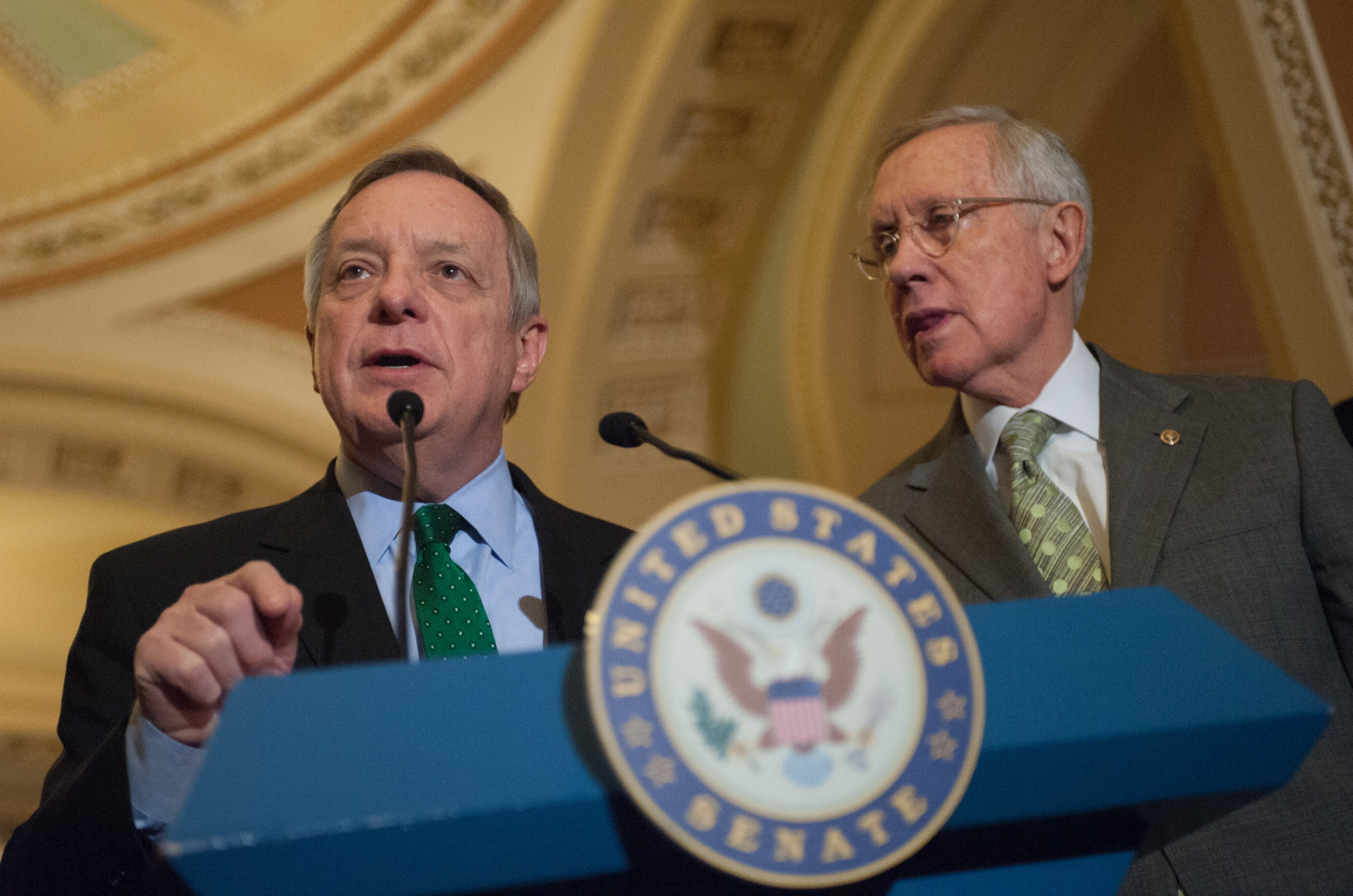 Senate Democrats are outraged that Republican leaders are refusing even a passing glance at any nominee for the Supreme Court this year, saying Majority Leader Mitch McConnell (R-Ky.) is abdicating a constitutional duty.
But they are willing to play ball with him on everyday legislating. That includes cooperating on an ambitious Republican plan to do something that some newer lawmakers have never seen — passing individual appropriations bills.
"That process is on a separate trail" from the pending battle over the Supreme Court nominee, Minority Whip Dick Durbin said Tuesday. He said Democrats are more than willing to cooperate on the numerous floor arrangements that are required to pass other kinds of legislation.
"As long as it's bipartisan," the Illinois Democrat added.
The statement flies in the face of predictions that Senate Democrats could make life very difficult for Republican leaders if they don't get what they want on a Supreme Court nominee, which is some sort of action. The minority party can drive any agenda, or stop one, on the Senate floor. But it requires a stubbornness that may not play well with a public that already has a low view of Congress.
So Democrats aren't taking the shut-down approach. "We didn't sit down at any point and say, 'We will pull the plug on the Senate,'" Durbin said. Democratic leaders are in agreement that regular Senate business can go on, at least for now.
He hinted, however, that things could change once a nominee is before the chamber. That will be a "new phase" of Democrats' protest. It's unclear, however, what that new phase will look like. Even with a name and a face attached to a would-be Supreme Court justice, Democrats would still look like obstructionists if they begin blocking unrelated legislation.
So far, the legislation on the Senate floor since the death of Justice Antonin Scalia has been in perfect keeping with Democrats' demands for comity. Senators are now debating an uncontroversial measure to provide grant funding to combat opioid abuse that boasts Republicans and Democrats as sponsors. Democrats want some mandatory money attached to it, but Durbin says they will still vote for it if they can't get the guaranteed funding.
The Senate is likely to spend the rest of the week on the opioid bill. It's not clear what comes next. Lawmakers are still stuck on an aid package for Flint, Mich., which is in turn holding up debate over a wide-ranging energy bill. It's still too early to start the appropriations process, which usually begins in the House.
When it comes to appropriations, Democrats are all in. Senate Minority Leader Harry Reid (D-Nev.) repeated several times Tuesday that Democrats are happy to help Republicans through a "regular order" appropriations process as long as they stick to certain conditions. First, he said, Republicans need to adhere to the top-line budget numbers that both parties agreed to late last year. Second, they need to avoid contentious policy riders "that the president and we don't agree with."
Reid added, "Like we used to."
That was a long time ago. The last time Congress passed all 12 appropriations bills individually was for fiscal year 1998, according to CQ.
Reid made it clear that the Democrats' conditions may be tall orders. "Now this new Republican Party, they want to do everything differently," he said.
The statement reflects the private skepticism of many that there is no way Congress can handle a regular appropriations process this year. Already, some House Republicans are angling to pass a budget framework that is below the agreed-upon spending levels, which would violate Democrats' first condition.
Even if lawmakers work past that problem, the budget resolution is just the first step in a much longer process. It's hard to imagine the cooperation won't fall apart at some point along the way. For now, though, Democrats are willing to play along. Until Republicans give them a reason to stop.