Poll: Clintons Unharmed by Black Lives Matter Dustup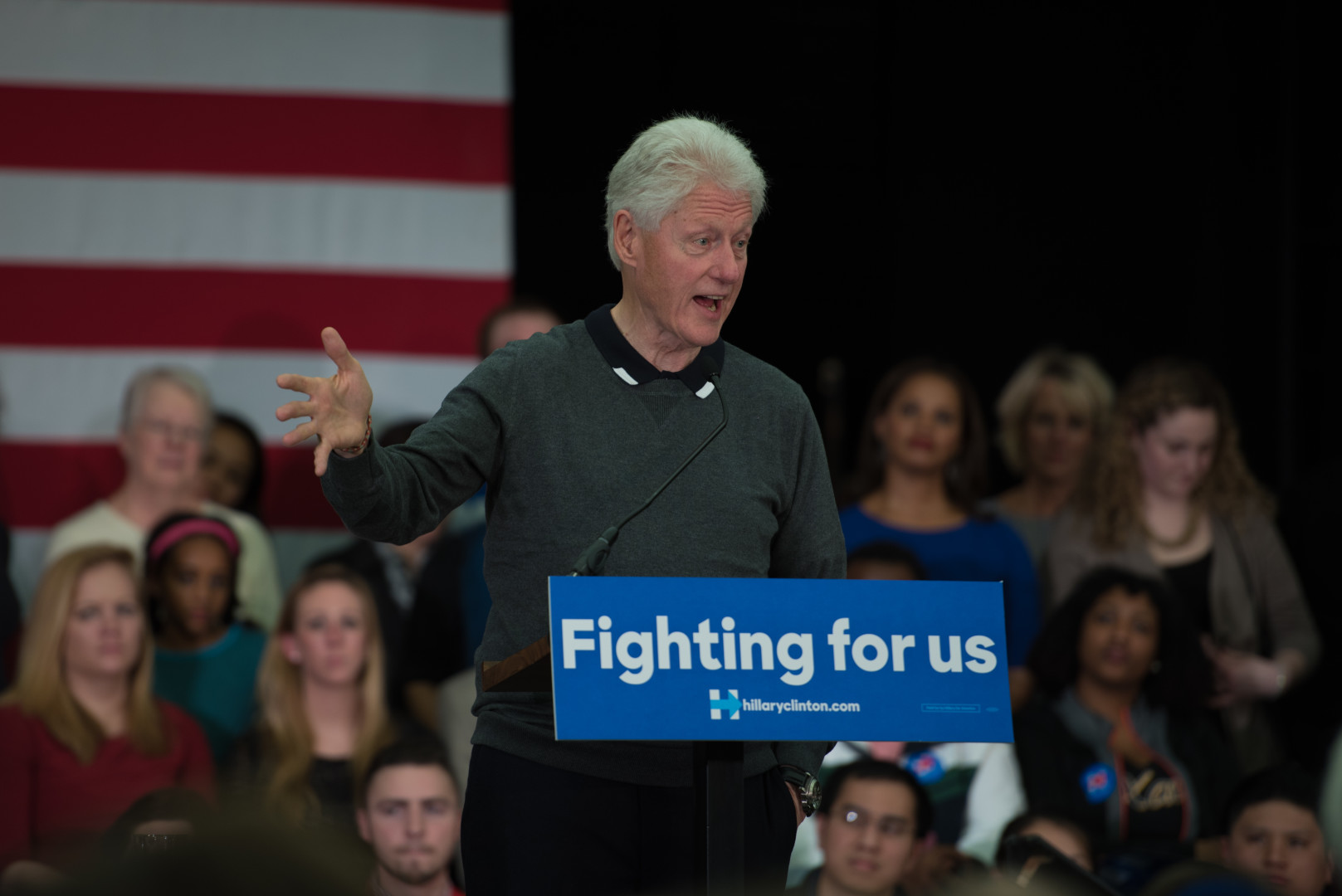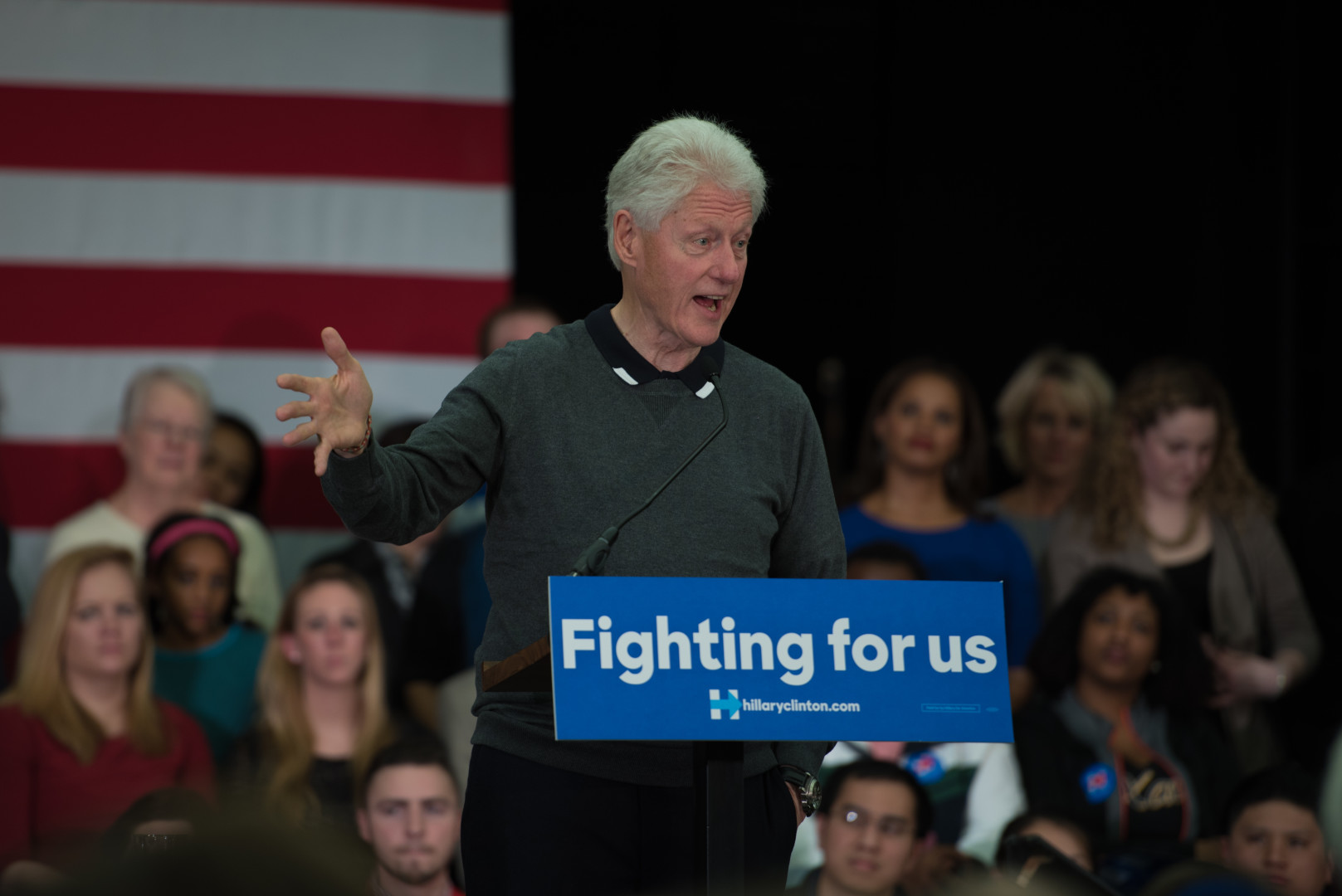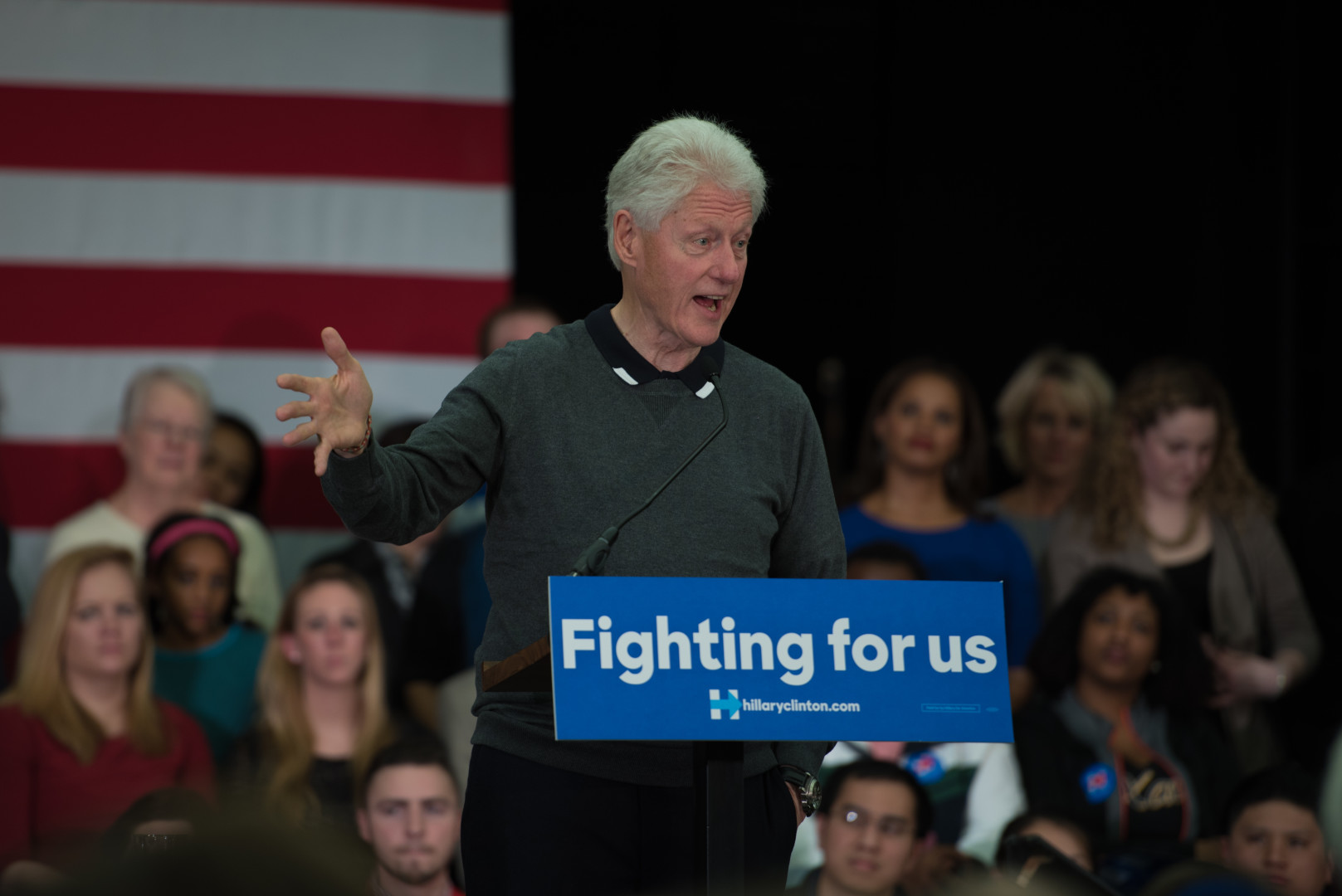 Democratic front-runner Hillary Clinton and her husband, former President Bill Clinton, inched up in favorability ratings after the latter's heated exchange last week with the African American activist group Black Lives Matter, Morning Consult polling shows.
The favorability movement for both Clintons is incremental enough to indicate the incident had little impact on Hillary Clinton's electability as president. Asked specifically about Black Lives Matter and the incident with Bill Clinton last week, the voters who had the most unfavorable views of both the movement and of Clinton are people she likely won't win over anyway — Republican men and those who cite national security as the most important issue facing the country. (People who say national security is most important tend to be Republicans and believe that President Obama is doing a bad job as president.)
Importantly for Clinton's campaign, black voters are almost twice as likely to select her among the array of remaining presidential candidates as the person who would do most to promote racial equality. As with Obama's two previous successful bids for president, African American voters will be crucial to a Clinton path to the White House in November.
Hillary Clinton's favorability ranking, which has hovered around 40 percent, is now at 43 percent, according to a nationwide poll of registered voters taken over the weekend. The polling began a day after Bill Clinton chastised a Black Lives Matter protester, saying, "You are defending the people who cause young people to go out and take guns."
Early last week, Clinton's favorability rating was 41 percent.
Black Lives Matter activists have protested at several campaigns throughout the presidential election season, including at rallies of populist Sen. Bernie Sanders (I-Vt.), Republican front-runner Donald Trump, and Sen. Ted Cruz (R-Texas). The group is unequivocal about its goal of raising awareness, sometimes in uncomfortable ways, about the plight of black America. The unemployment and imprisonment rates for African Americans are far higher than they are for whites.
The recent incident with Bill Clinton, for which he has apologized, sprung from an activist protesting the 1994 crime bill that Clinton signed as president.  He was harsh in response. "I don't know how you would characterize the gang leaders who got 13-year-old kids hopped up on crack and sent them out onto the street to murder other African-American children," he snapped.
Voters certainly don't think the incident helped his wife's campaign, but mainly they say it just doesn't matter. Asked specifically about Bill Clinton's statement to the protester, only 19 percent of respondents believe Hillary Clinton's candidacy was helped by it, while a majority say it has no impact (31 percent) or have no opinion or don't know (22 percent). Almost one-third of voters (29 percent) say it hurts her candidacy.
Half of registered voters believe Black Lives Matter activists are too aggressive in their approach,  but that opinion is far more prevalent among Republicans (70 percent) than Democrats (35 percent). About half of independent voters (51 percent) think the movement is too aggressive.
People who believe national security is the country's most important issue (64 percent) also are more likely to say Black Lives Matter is too aggressive than people who select education (40 percent) or Medicare and Social Security (41 percent) as the nation's most important issue.
African American voters are most likely to say the movement is just right — i.e., it's neither too aggressive nor not aggressive enough (37 percent). Only 21 percent say it is too aggressive, and another 23 percent say it's not aggressive enough; 20 percent don't know or have no opinion.
Among all registered voters, Clinton and Sanders handily beat out the Republican presidential candidates in terms of promoting racial equality, with 26 percent saying Clinton would do the most on that front and 24 percent saying Sanders would do the most. Fewer voters believe Trump (14 percent), Cruz (8 percent) or Ohio Gov. John Kasich (4 percent) will promote racial equality.
Republican men (34 percent) are far more likely than other voters to select Trump as the candidate who will do most for racial equality, well above Republican women (25 percent), tea party supporters (23 percent), independent men (15 percent), and independent women (8 percent).
Meanwhile, far more African American voters (46 percent) say Clinton will do the most on race issues, while 26 percent chose Sanders.
[visualizer id="29511″]
Overall, Bill Clinton has a slightly higher favorability rating than his wife, at 53 percent, and his back-and-forth with the protesters hasn't hurt him there either.
Bill Clinton's favorability rating was 51 percent a week earlier.
The polling on Black Lives Matter was conducted April 8-11 among a national sample of 2,040 registered voters, with a margin of error of plus or minus 2 percentage points. (See toplines and crosstabs.)