Photo of the Day: Talk to the Hand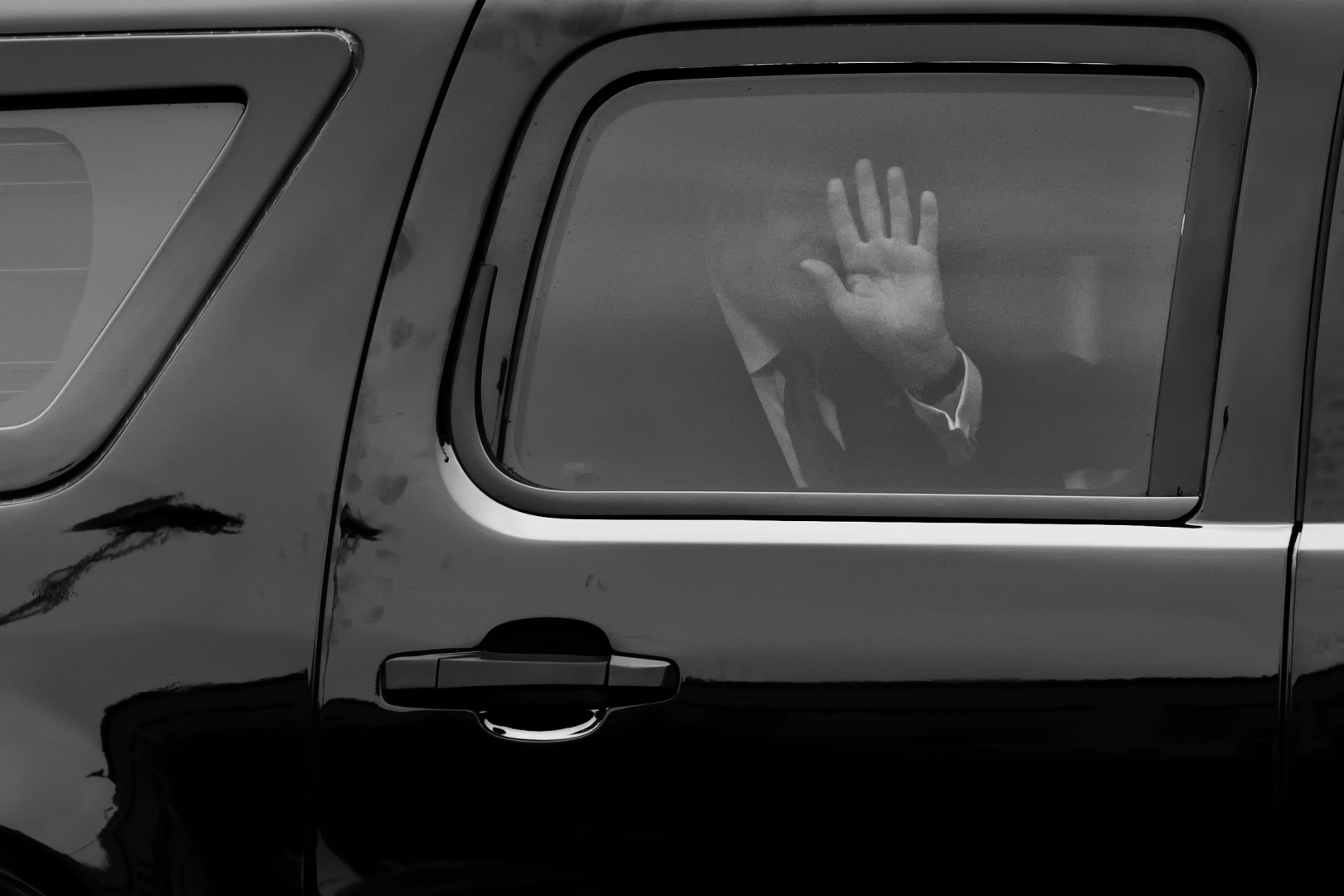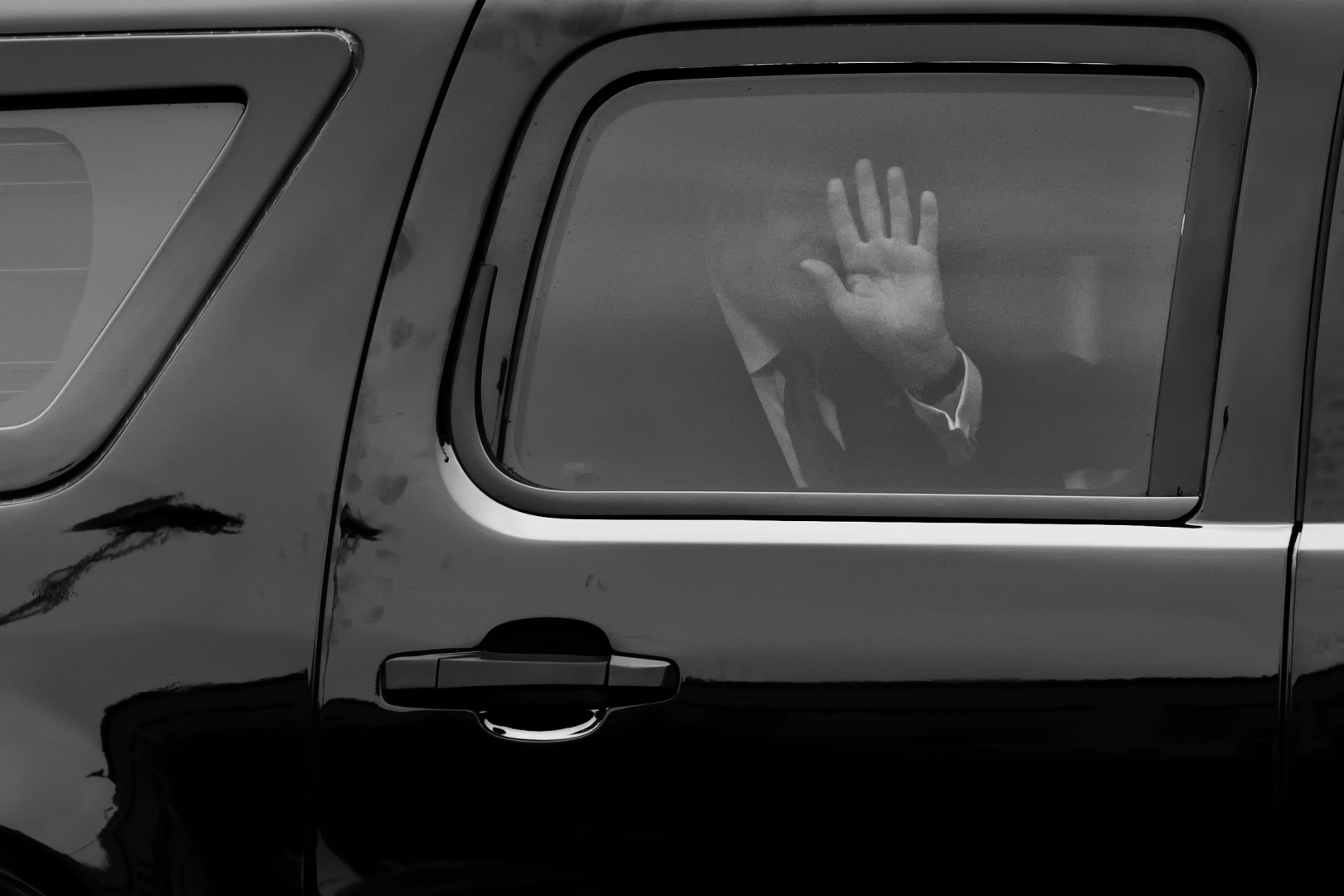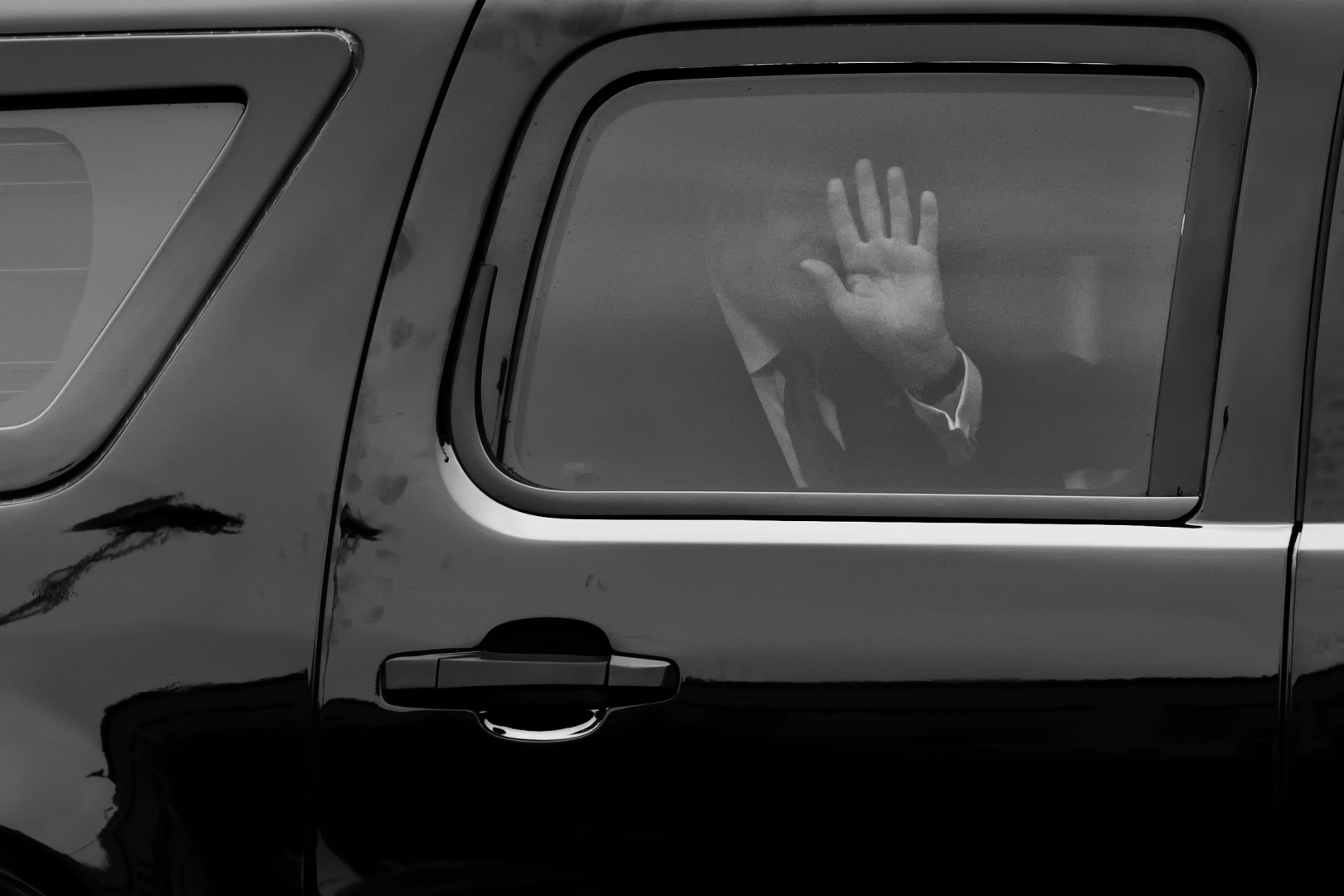 Donald Trump, bombastic businessman and presumptive Republican presidential nominee, descended on Capitol Hill Thursday to meet with Republican leadership. Both the Republican National Committee building, where Trump met with House Speaker Paul Ryan (R-Wis.) and RNC Chairman Reince Priebus, and the National Republican Senatorial Committee Headquarters, where he met with Senate Majority Leader Mitch McConnell (R-Ky.), were besieged by television crews and photographers trying to make the shot.
Alas, Trump emerged only in glimpses, waving to the media from his Suburban.