Trump Is Quiet on House GOP's 'Better Way'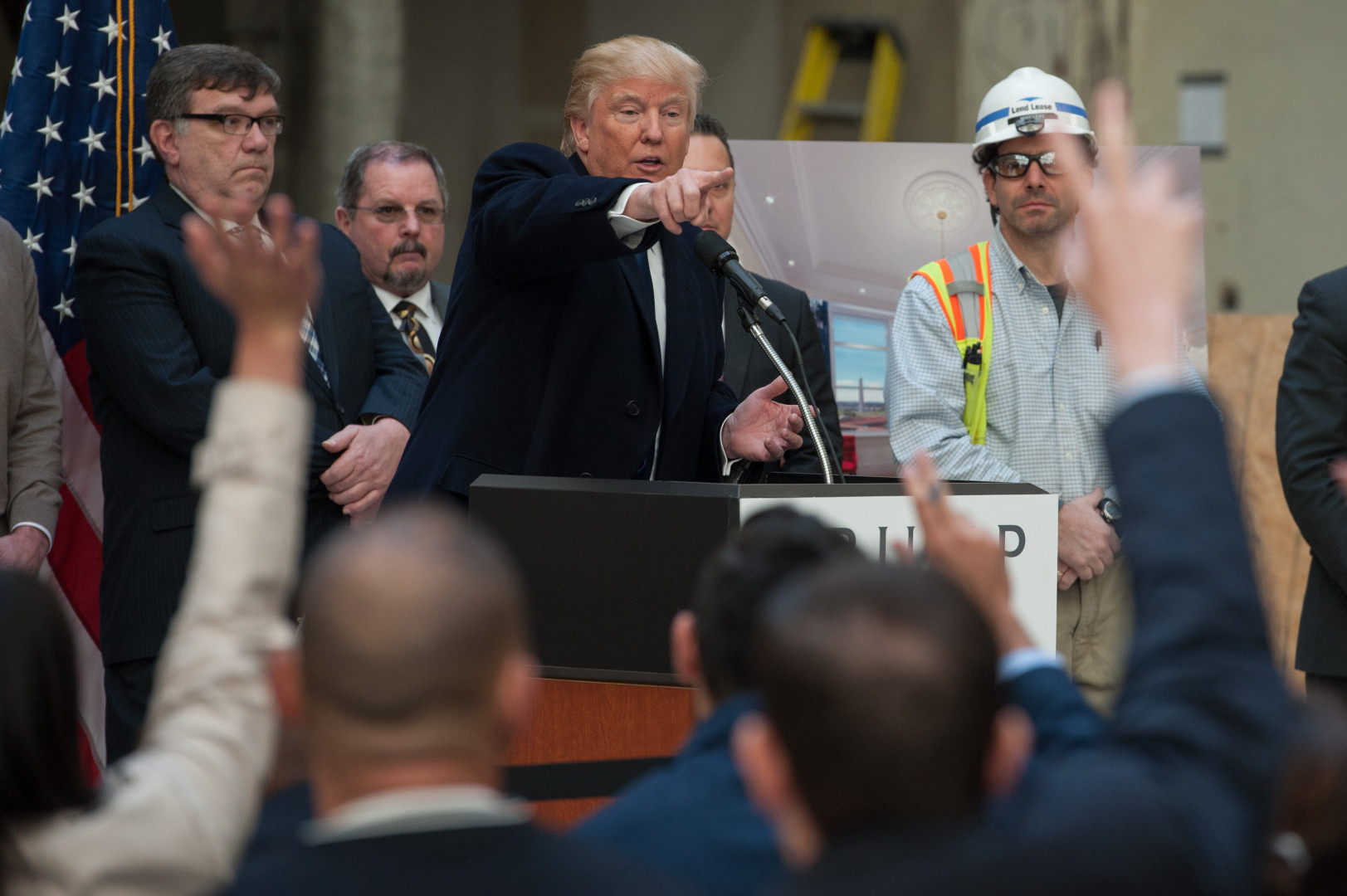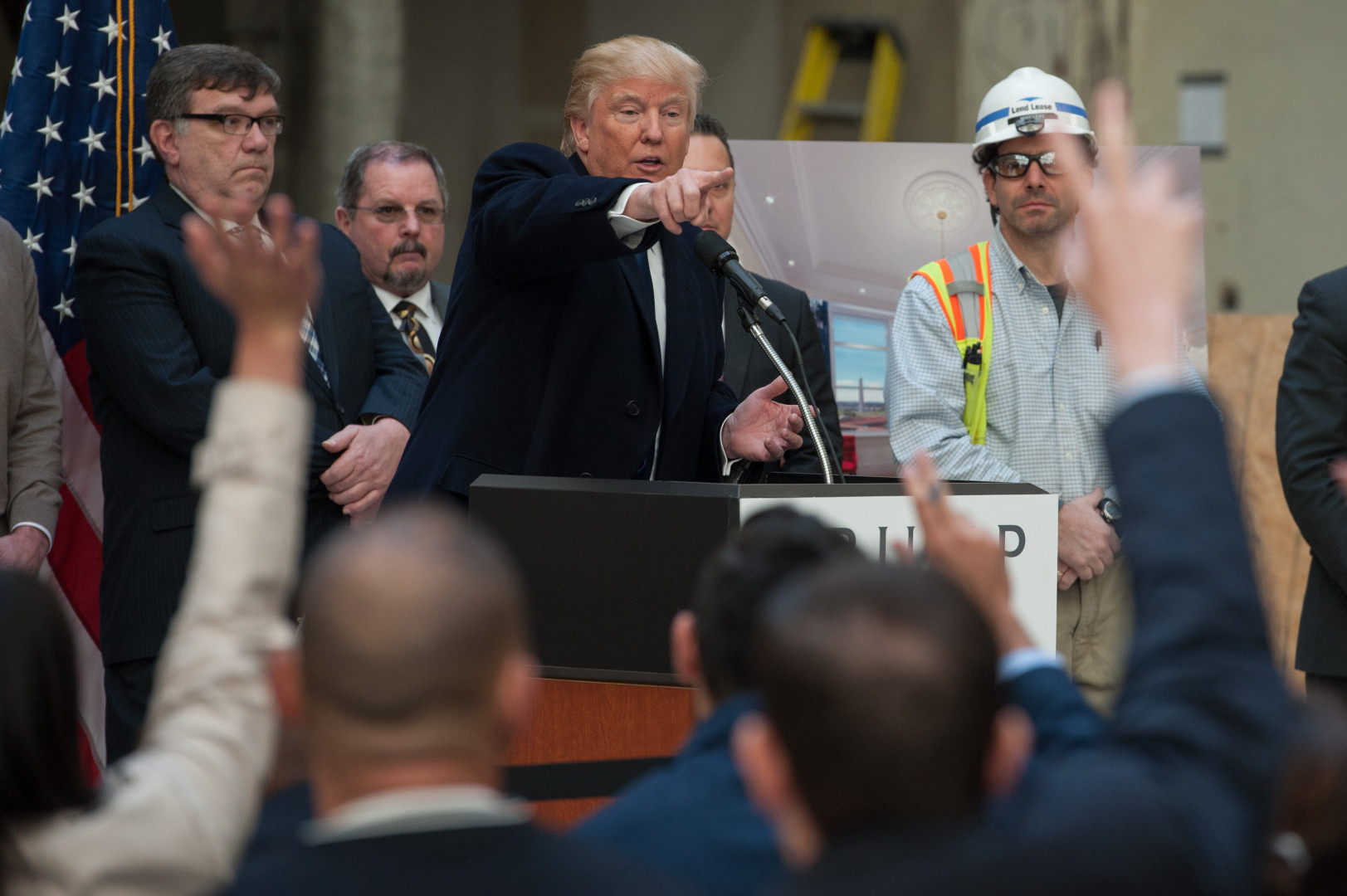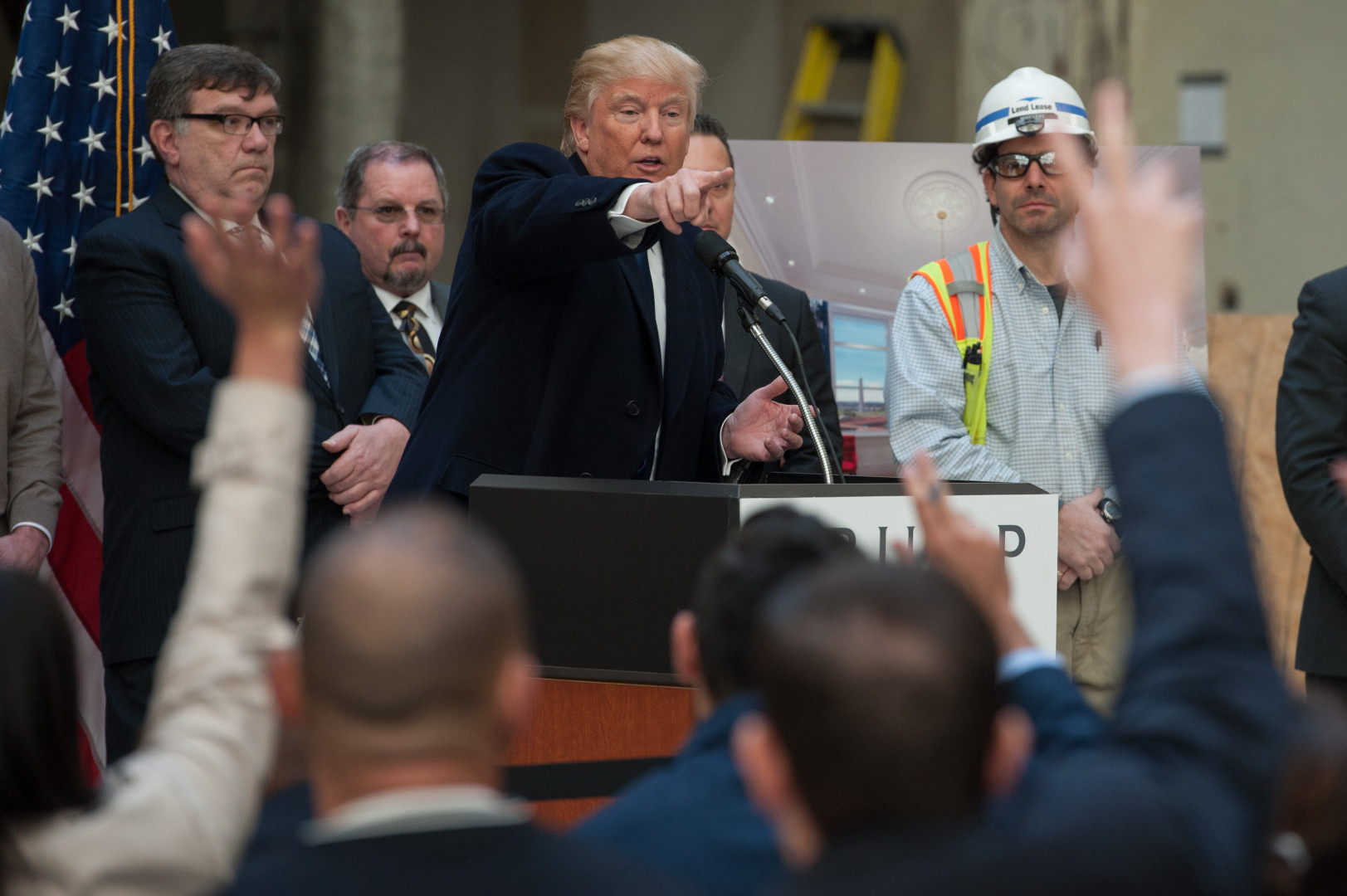 Donald Trump keeps hinting at an effort to bring more policy substance to his personality-focused campaign. Republicans in the House have made it clear they think the presumptive GOP presidential nominee should look to their "Better Way" policy agenda as an example of what a Republican Congress could accomplish when working with a Republican president.
Trump, however, has made it all but clear that his idea of a better way is to have things go his way. That could disadvantage the months-long policy efforts by House Republicans led by Speaker Paul Ryan of Wisconsin.
Republicans interviewed by Morning Consult acknowledge that Trump and his aides haven't been in any type of policy-related conversations with GOP members of Congress.
At a Wednesday rally in Atlanta, Trump brushed aside any indication that he'll need other Republican leaders to help him win the White House, or even to govern the country.
"This is too tough to do it alone, but you know what: I think I'm going to be forced to," Trump told supporters at a Wednesday rally in Atlanta. "Our leaders have to get a lot tougher, and be quiet. Just please be quiet."
"We have to have our Republicans either stick together, or just let me just do it by myself. I'm going to do very well," he added.
Trump's dismissal of Congress has been going on for a while. When Ryan announced in May that he wasn't ready to endorse Trump, Trump's first comment was that he was "not ready to support Speaker Ryan's agenda."
Just a day before Trump's remarks in Atlanta, Ryan told reporters that Republicans "feel very confident that our presumptive nominee is comfortable with this agenda." At that same press conference, he and other House Republicans rolled out a detailed task force paper on legislative proposals to provide regulatory relief.
Despite his chilly comments about Republican lawmakers. Trump has publicly expressed an interest in some of the key policy proposals of congressional Republicans, including a "dismantling" of the 2010 Dodd-Frank Act that he pushed for in an interview with Reuters. But he still hasn't publicly backed what both Financial Services Chairman Jeb Hensarling (R-Texas) and Ryan have put forward on the issue. A spokeswoman for Trump didn't respond to multiple requests for comment.
In spite of Trump's apparent interest in stripping away Dodd-Frank, he and his operatives haven't indicated that they will endorse the House Republican plan to fundamentally alter the banking law. Hensarling detailed his plan, called the Financial CHOICE Act, last week in New York just before a trip to Trump Tower to pitch the plan to the candidate himself. A House Republican task force released a policy paper on regulations this week that largely adopted Hensarling's proposal.
Coming out of his meeting with Trump, Hensarling didn't betray any indication that Trump was interested in adopting the plan as such. This week, lawmakers said they still haven't gotten any signals from the Trump campaign of an interest in it.
"As far as I know there have not been in-depth policy discussions with the campaign as to what this means," said Rep. Bill Huizenga (R-Mich.), who chairs the Financial Services subcommittee on monetary policy and trade, and was in New York with Hensarling.
Huizenga didn't join the meeting with Trump, but he told Morning Consult that lawmakers should focus on what can be accomplished in Congress itself, rather than trying to get a specific candidate to endorse the plan. "The House can only control what the House does," he said. "And we're going to have to have our members out there talking about what they have been doing proactively."
Part of the lack of coordination between Trump and House Republicans might have to do with timing. Rep. Scott Garrett (R-N.J.), another Financial Services member and the chairman of a powerful subcommittee on capital markets and government-sponsored enterprises, told reporters Wednesday that an issue such as Dodd-Frank probably isn't on Trump's radar right now because he's focused on rounding up support in advance of the Republican National Convention later this summer. After the convention, he speculated, more substantive policy proposals on issues such as financial regulation might come out of the campaign.
Garrett said he and other House Republicans met with Paul Manafort, a top Trump strategist handling outreach to lawmakers, at around the same time that Trump made his declaration about dismantling Dodd-Frank. Garrett raised the financial issue with Manafort, but the meeting and Trump's statement were coincidental. Since that meeting, Garrett said he has received "no indication" of Trump's interest in the Dodd-Frank replacement plan. He doesn't even know if the Trump campaign has a point person on Wall Street issues.
All of this positioning might not matter, though, because of it is unlikely that Dodd-Frank will even come up as a campaign issue, according to Rep. Mick Mulvaney.
"Let's face it, as much as financial services regulations excites people like you and me, it doesn't matter much in the general scheme of things in terms of the general election," the South Carolina Republican, a prominent conservative on Financial Services and a member of the Freedom Caucus, told Morning Consult. "So it doesn't surprise me that he hasn't given a major speech on Dodd-Frank, because it's not what folks back home care about."
Instead, Mulvaney said, he's more concerned with what Trump would do after he's elected president.
The dance between House Republicans and Trump isn't likely to affect timing of consideration for Hensarling's measure itself. Huizenga said that he hopes the House can pass the bill and send it to the Senate before the election in November. That action would likely just be seen as an exercise to prove Republicans' commitment to the plan, because President Obama would almost certainly veto it.
Tara Jeffries and Jack Fitzpatrick contributed.