Ayotte Calls for Compromise as Gun Proposals Fail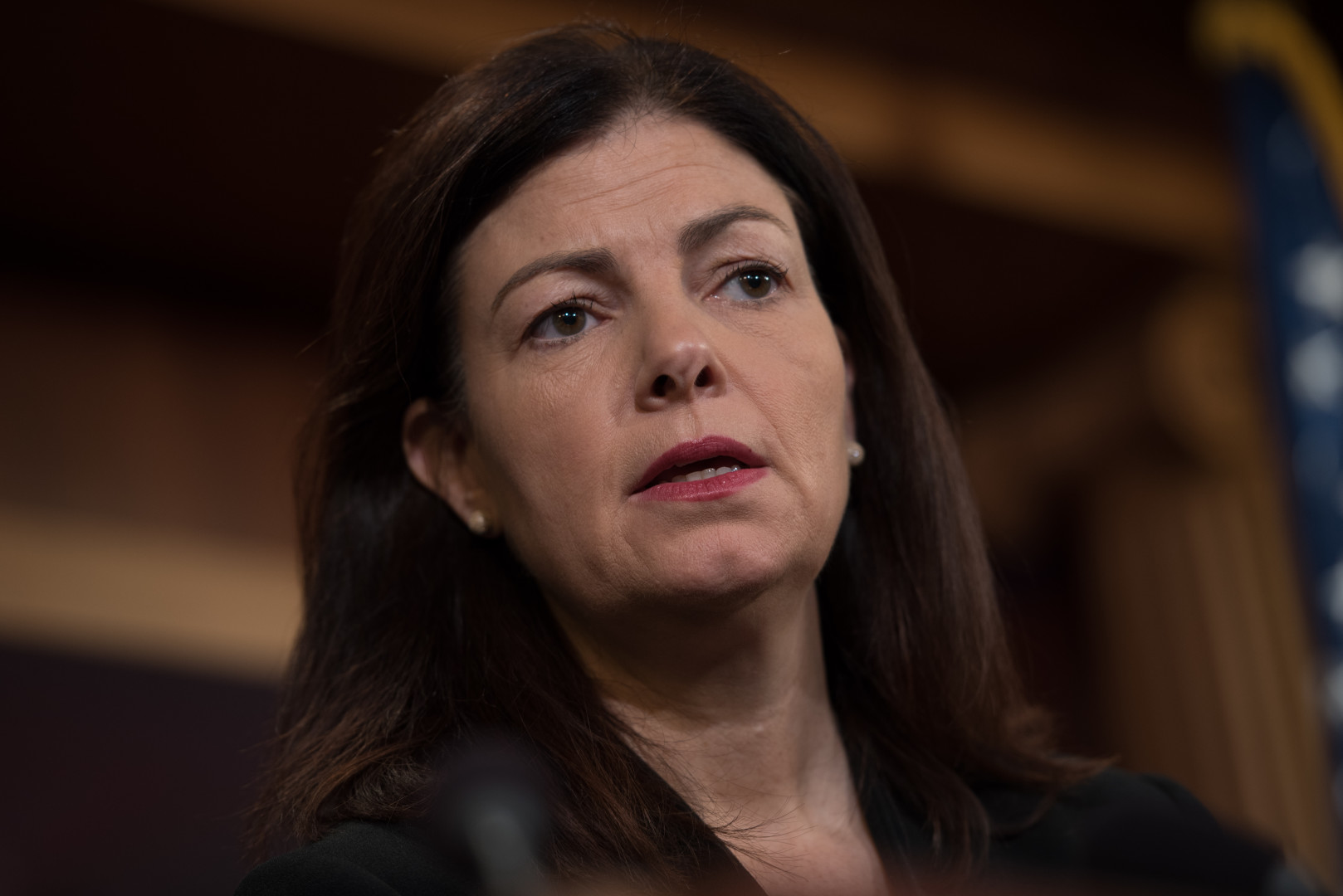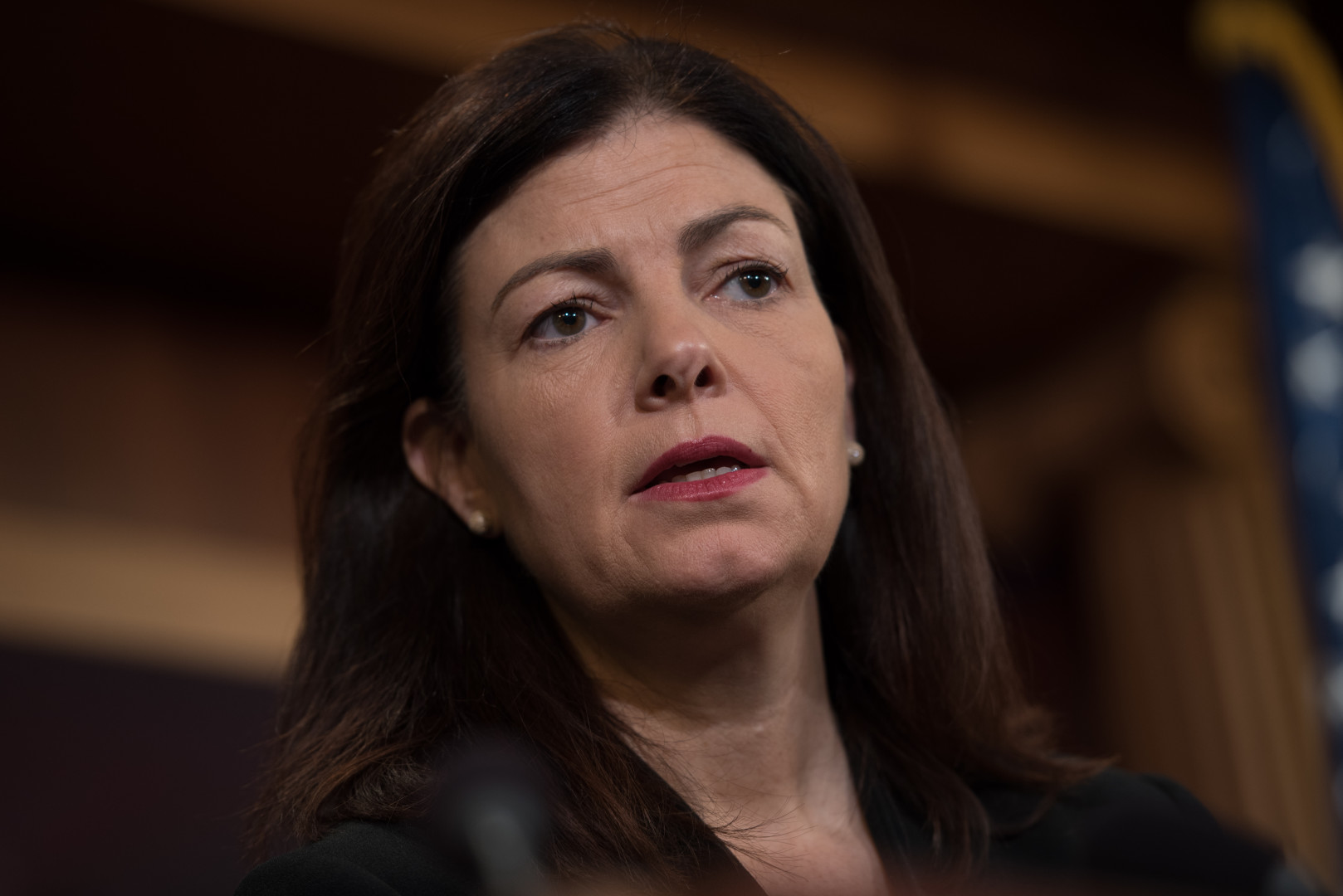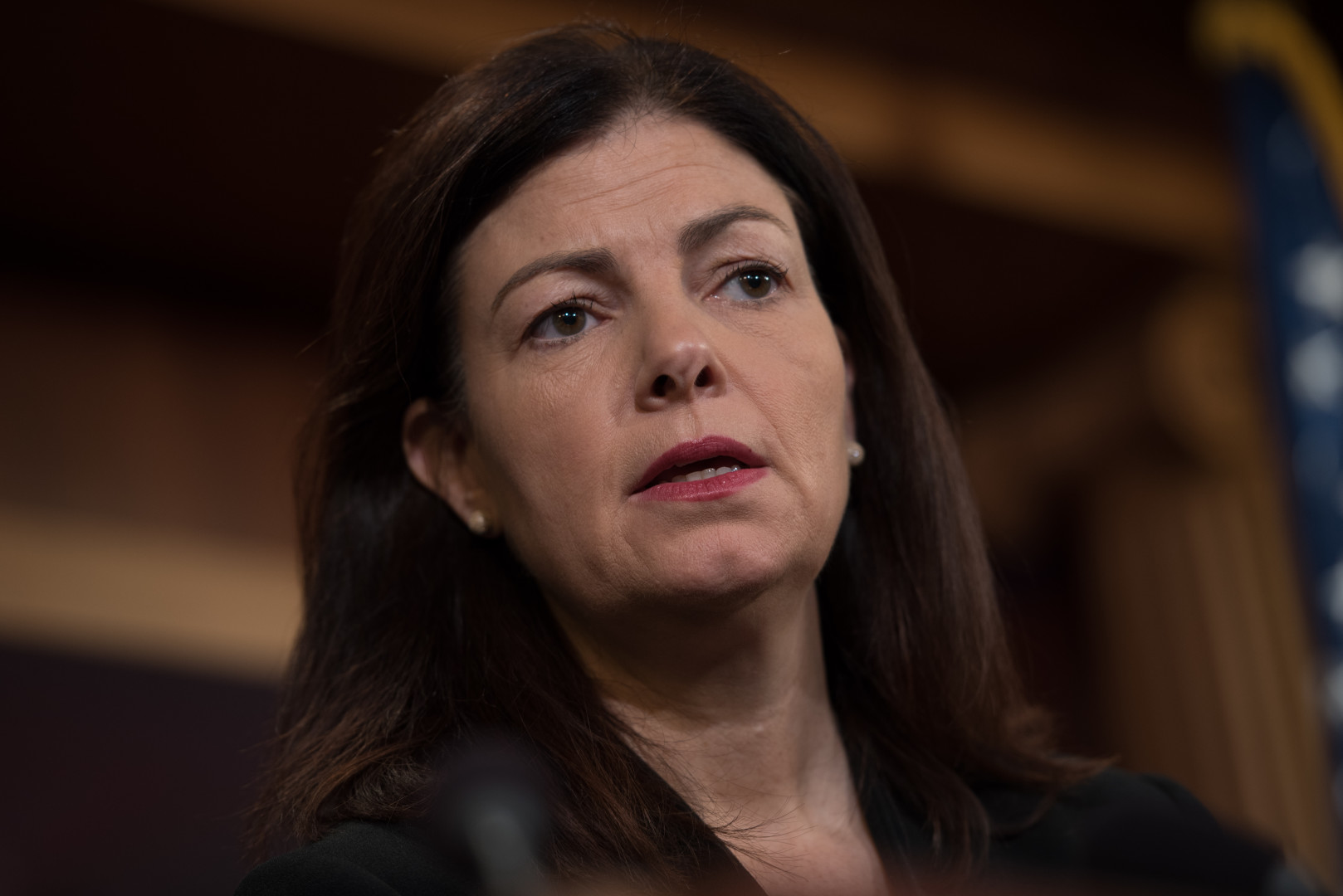 Sen. Kelly Ayotte, one of the most vulnerable Republicans in this election cycle, is making a last-ditch effort for a bipartisan gun control agreement after the Orlando terrorist attack. She made her bid just before four partisan gun-related proposals failed Monday on the Senate floor.
The New Hampshire Republican is calling on the Senate to pass a proposal spearheaded by moderate Republican Sen. Susan Collins (R-Maine) after the chamber rejected Republican and Democratic proposals aimed at preventing terrorists from obtaining guns.
"I think we should stop playing political football with this," Ayotte said on the Senate floor minutes after Senate Majority Leader Mitch McConnell of Kentucky and his Democratic counterpart, Harry Reid of Nevada, trashed the opposing party's proposals.
Sens. Jeff Flake (R-Ariz.) and Lindsey Graham (R-S.C.) are working with Ayotte and Collins on the proposal. Flake said Monday night that they expect to get a vote on the Senate floor this week.
Ayotte said Collins' legislation is a compromise. It is not as broad as the Democratic proposal, sponsored by Sen. Dianne Feinstein (D-Calif.), which would give the Justice Department the authority to block gun sales to suspected terrorists.
Collins' legislation would allow gun sales to be blocked for people on just two lists: The No Fly list and the Selectee list.
Democrats' measure "is very broad and it would include the entire terrorism data base and could include instances where there have only been a derogatory allegation made about an American that has not been validated," Ayotte said on the floor before the vote.
The Feinstein proposal failed 47-53, drawing the support of two Republicans: Sen. Mark Kirk of Illinois and Ayotte. One Democrat, Sen. Heidi Heitkamp of North Dakota, voted against the amendment.
Collins' proposal also would addresses concerns with the Republican measure, from Senate Majority Whip John Cornyn of Texas, which would give the Justice Department 72 hours to make a legal case to prevent a gun sale to a suspected terrorist. "I'm concerned that's not enough time, under these circumstances, to take proper action," Ayotte said.
The Cornyn amendment failed 53-47, with Republican Sens. Mark Kirk of Illinois, Flake and Collins voting against it. Democratic Sens. Joe Donnelly of Indiana and Joe Manchin of West Virginia crossed the aisle to support the measure.
Ayotte said her votes on both amendments were an effort to get the ball rolling on Collins' legislation. Ayotte voted for a similar Republican proposal and against a similar Democratic one in December. "Both have failed, mostly on party lines," she said. "There will be more political blame, but we will be no more closer to a solution."
"We want to propose legislation that may actually pass the Senate. But to get to that solution, we have to move this debate forward," she said. "Our legislation makes sure that terrorists can't buy guns, and it also makes sure that the due process rights of Americans are protected."
Ayotte did not mention two other proposals that were blocked Monday night, one from Sen. Chris Murphy (D-Conn.) that would expand background checks and another by Sen. Chuck Grassley (R-Iowa) that would provide more resources for the background check system.
The Murphy amendment failed 44-56, and Kirk was the lone Republican to support it. Three Democrats: Heitkamp, Jon Tester of Montana and Manchin voted against the measure.
The Grassley amendment failed 53-47 with one Democrat, Donnelly, supporting it. Kirk and one other Republican, Cory Gardner of Colorado, voted against it.