Ryan Delays Gun Control Vote, but Sees (Unspecified) Path Forward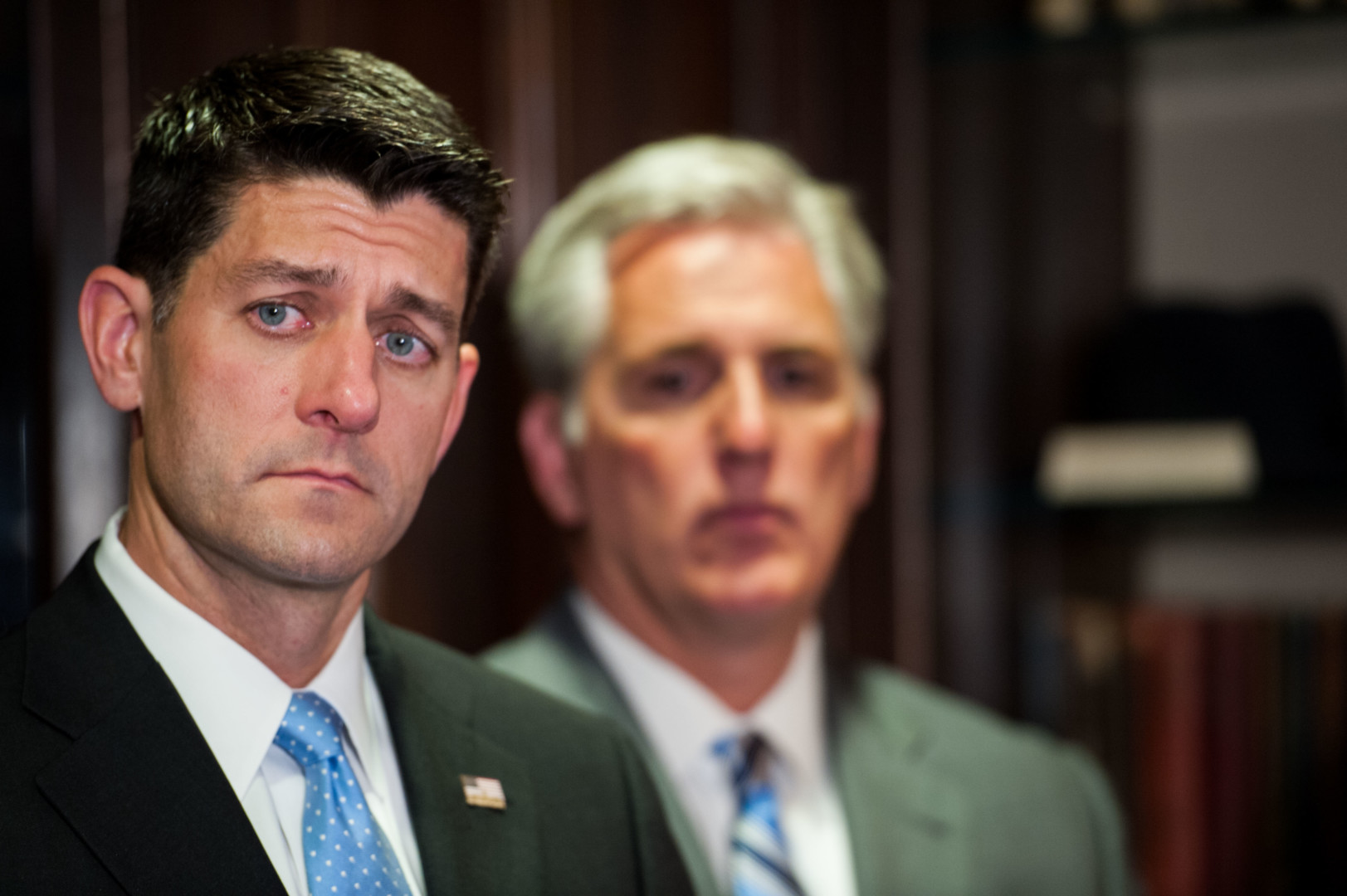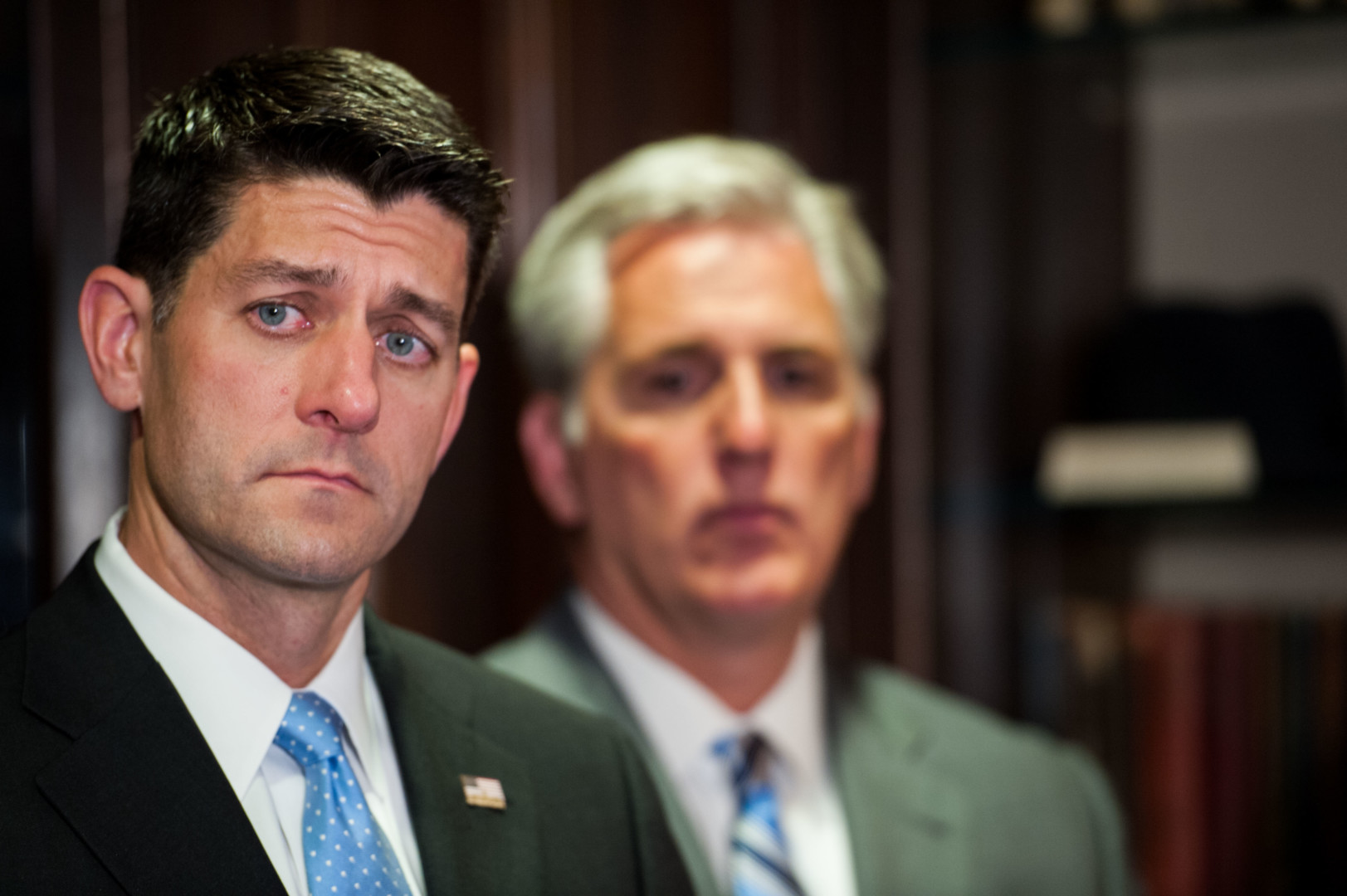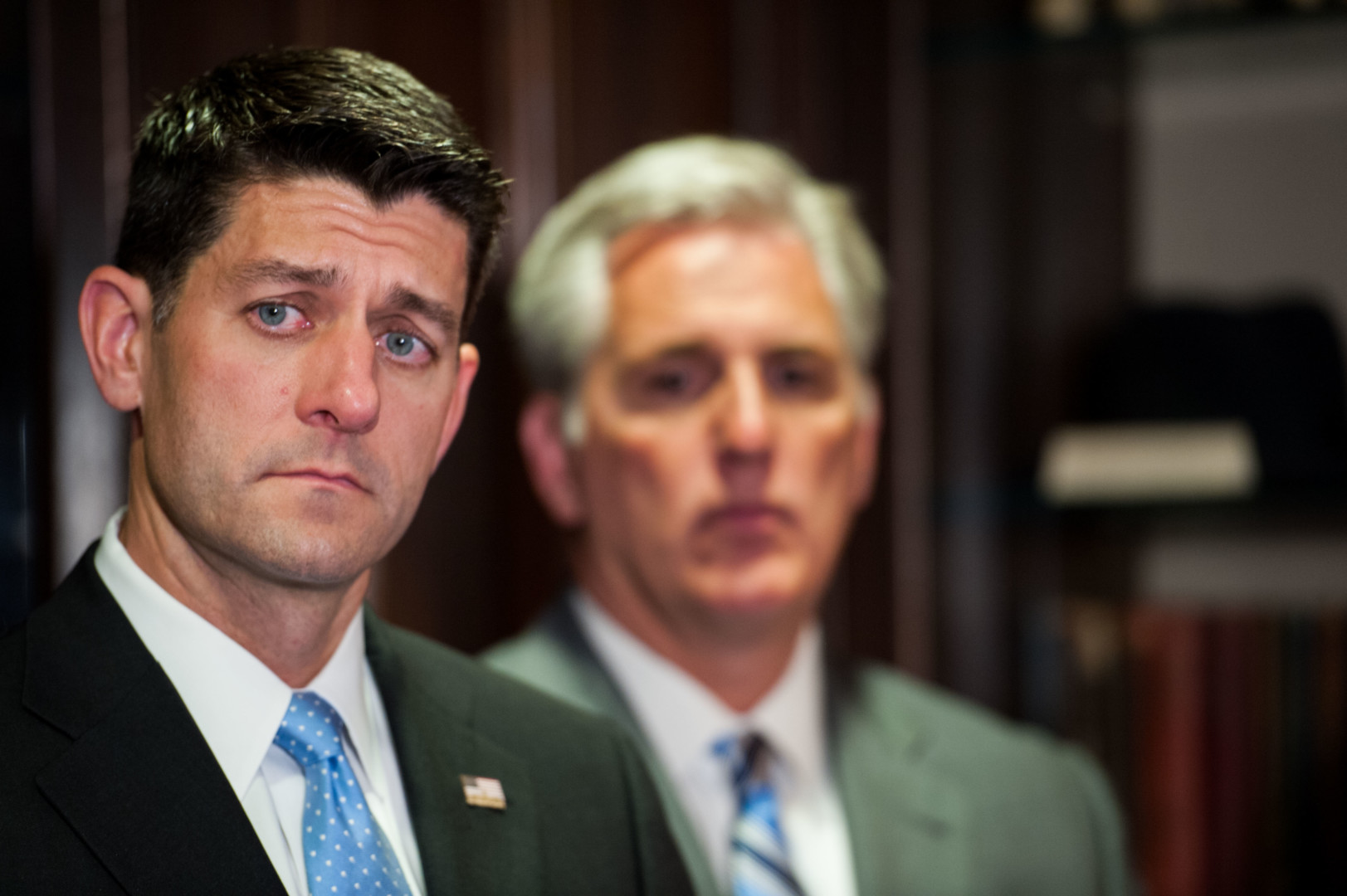 Speaker Paul Ryan said Wednesday he sees a path forward on gun control legislation in the House despite opposition from Democrats and some members of his own party. He did not provide any detail on how to patch up the problems within his own party.
For now, GOP leaders are delaying the vote on a counterterrorism bill unveiled last week because of an internal Republican split.
"I think there's still a path forward, there are ongoing conversations," the Wisconsin Republican told reporters on Capitol Hill. "We have members from both sides of the aisle who want to make improvements, who want to make changes to the bill."
Republican leaders are under pressure to pass the counterterrorism legislative package after the mass shooting last month in Orlando, Fla. But the arch-conservative Republicans say the bill currently under discussion does not do enough to protect the Second Amendment rights of those who seek to buy firearms.
The provision they object to would allow the Justice Department to delay a gun sale to an individual on the No Fly list or selectee list for up to three days. The DOJ would have 72 hours to petition a court to block the sale. Republicans are split on whether the bill does enough to protect due process rights. Supporters say it's not an issue because the individual denied a firearm could appeal the decision in court. Opponents say that's not enough for a right specifically spelled out in the Constitution.
"We are not going to compromise the Constitution," Ryan said. "We are not going to infringe upon anyone's rights without due process. This is very important."
The gun purchase provision, authored by Rep. Lee Zeldin (R-N.Y.), is similar to one by Senate Majority Whip John Cornyn (R-Texas) that has been blocked twice since the San Bernardino, Calif., shootings in December.
"My proposal with Senator Cornyn in no way, shape, or form infringes on the rights of law abiding gun owners," Zeldin told reporters on Wednesday. "What it does is ensure that terrorists do not have the ability to legally purchase firearms."
But the House Freedom Caucus and some other Republicans say it violates individuals' Second Amendment rights.
"The Freedom Caucus will oppose #HR5611 in its current form for failing to adequately protect #dueprocess & doing too little to combat terror," the caucus wrote on Twitter.
"It would allow the unelected Attorney General to put people on a list that can't fly or buy guns, and we still have not been able to determine what criteria they have used for that list," Rep. Louie Gohmert (R-Texas) told reporters on Wednesday. "I'm not going to vote for an unelected official using hidden criteria to put people they don't like on a list that may yank you out of your state, or somewhere else, to try to prove that you're not a terrorist. I think it's absurd."
The Texas Republican, who is not a member of the Freedom Caucus, also said Ryan's plan to hold a vote on gun control sends the message that House Democrats are being rewarded for their sit-in last month, where they demanded votes on gun control legislation.
"I think it's rather ironic," he said. "We were told by our leadership that the massive violation of rules was going to be met with severe consequences. We were not told that the severe consequences would be a vote on guns. I don't think that would have been met with much approval at the time."
Democrats, meanwhile, are calling for votes on broader gun control measures, including an expansion of background checks. House GOP leaders have refused to hold votes on those measures, which failed in the Senate last month.