Photo of the Day: A Historic Handoff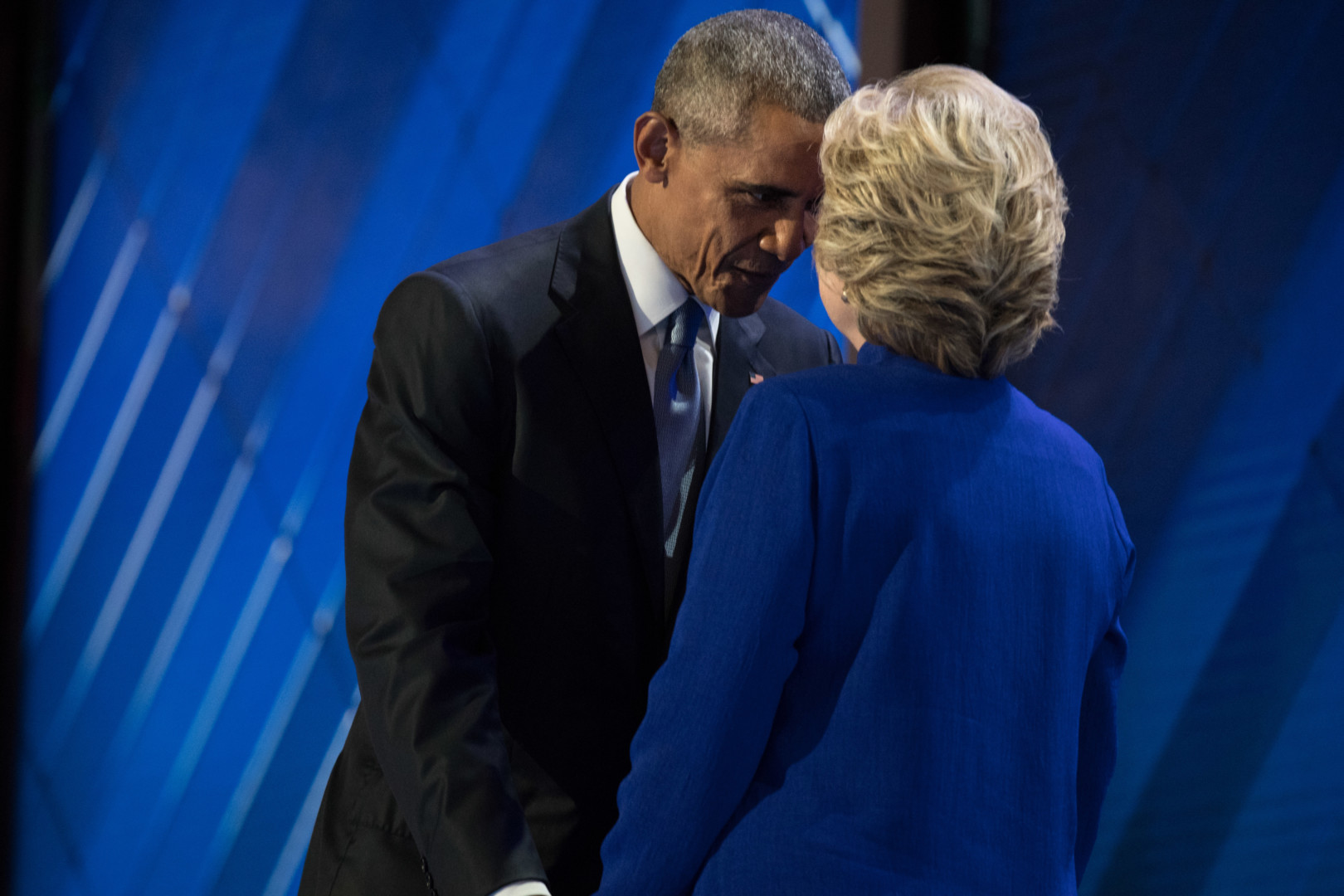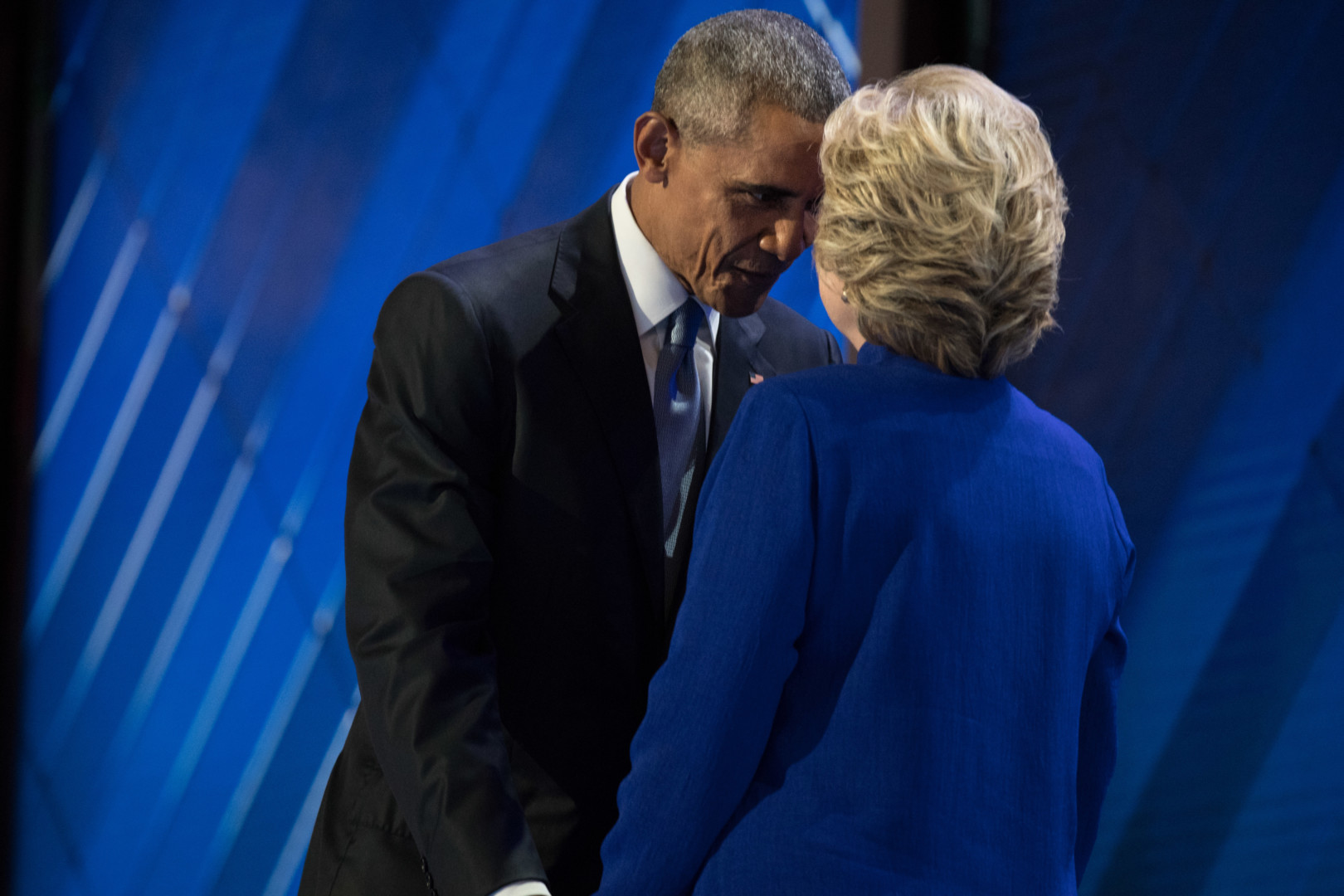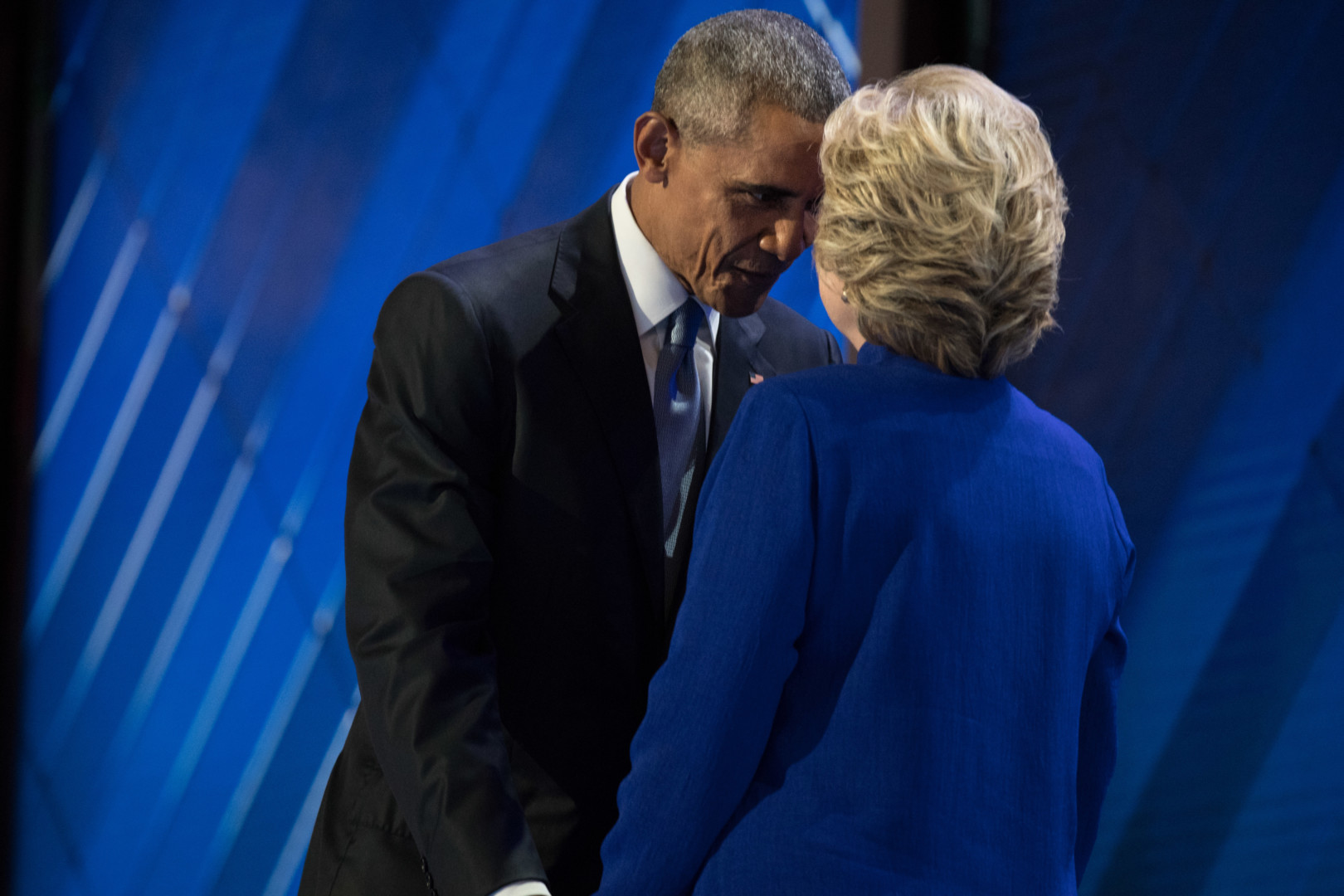 PHILADELPHIA — President Obama's Wednesday speech at the Democratic National Convention was bound to outgrow its form, coming near the end of an historic two-term administration. Obama touched on his legacy, inveighed against Republican presidential nominee Donald Trump and minted Democratic nominee Hillary Clinton as the inheritor and potential safeguard of his legacy.
One could gauge the thunderous applause that followed on the high end of the decibel scale, but to judge the reaction when Clinton joined him on stage, you'd need to use the Richter.