Pelosi Calls Suspected Russian Cyberattack an 'Electronic Watergate'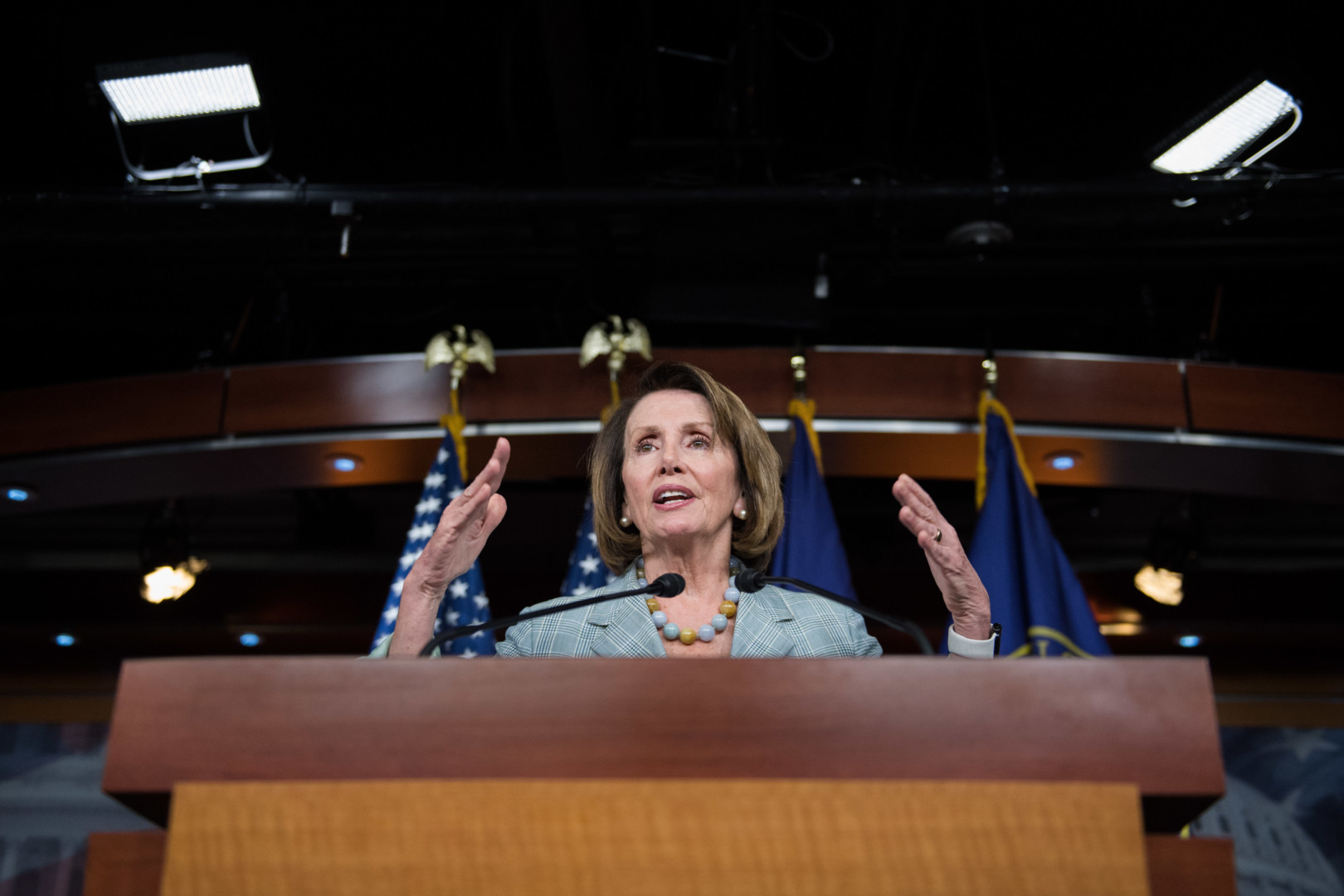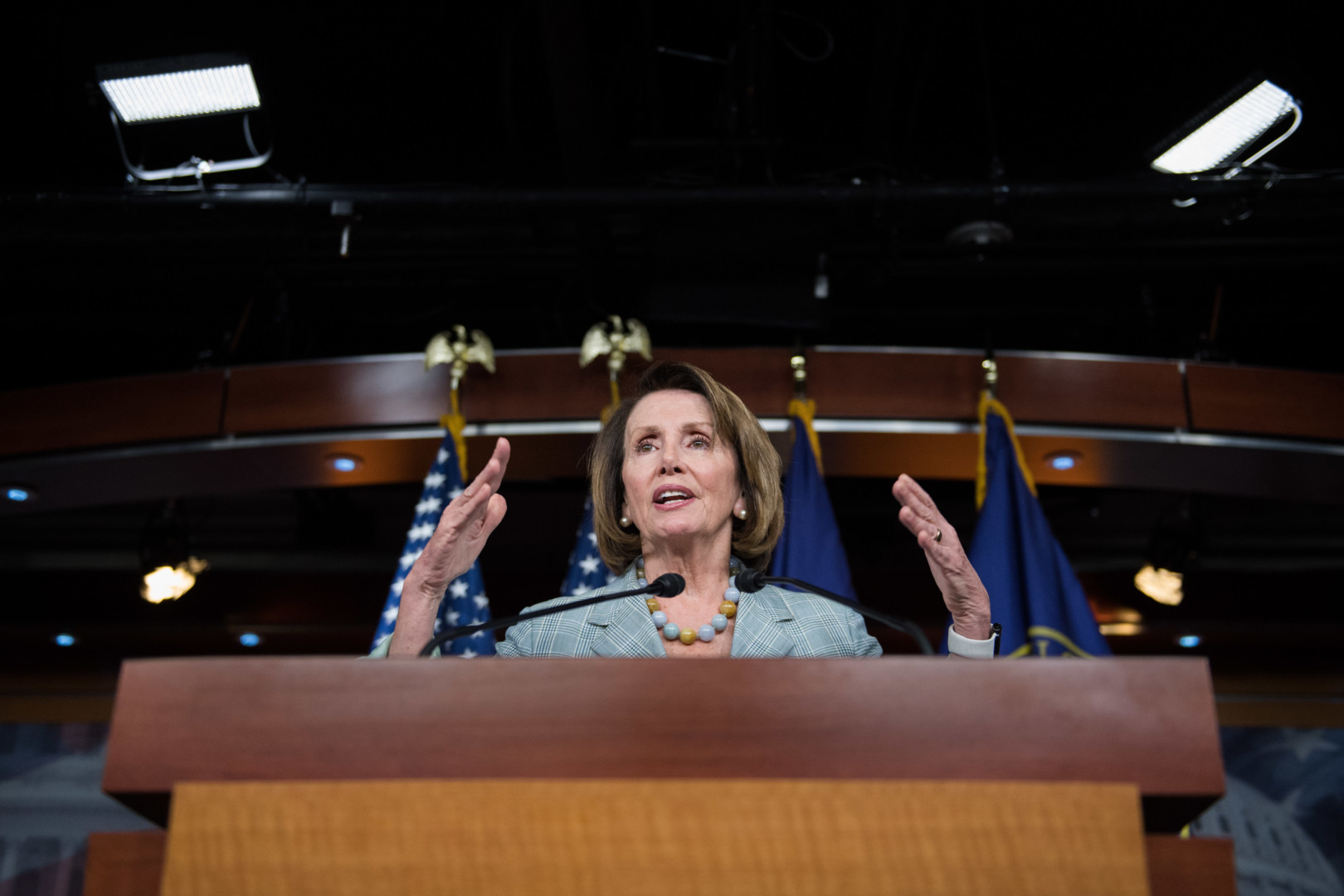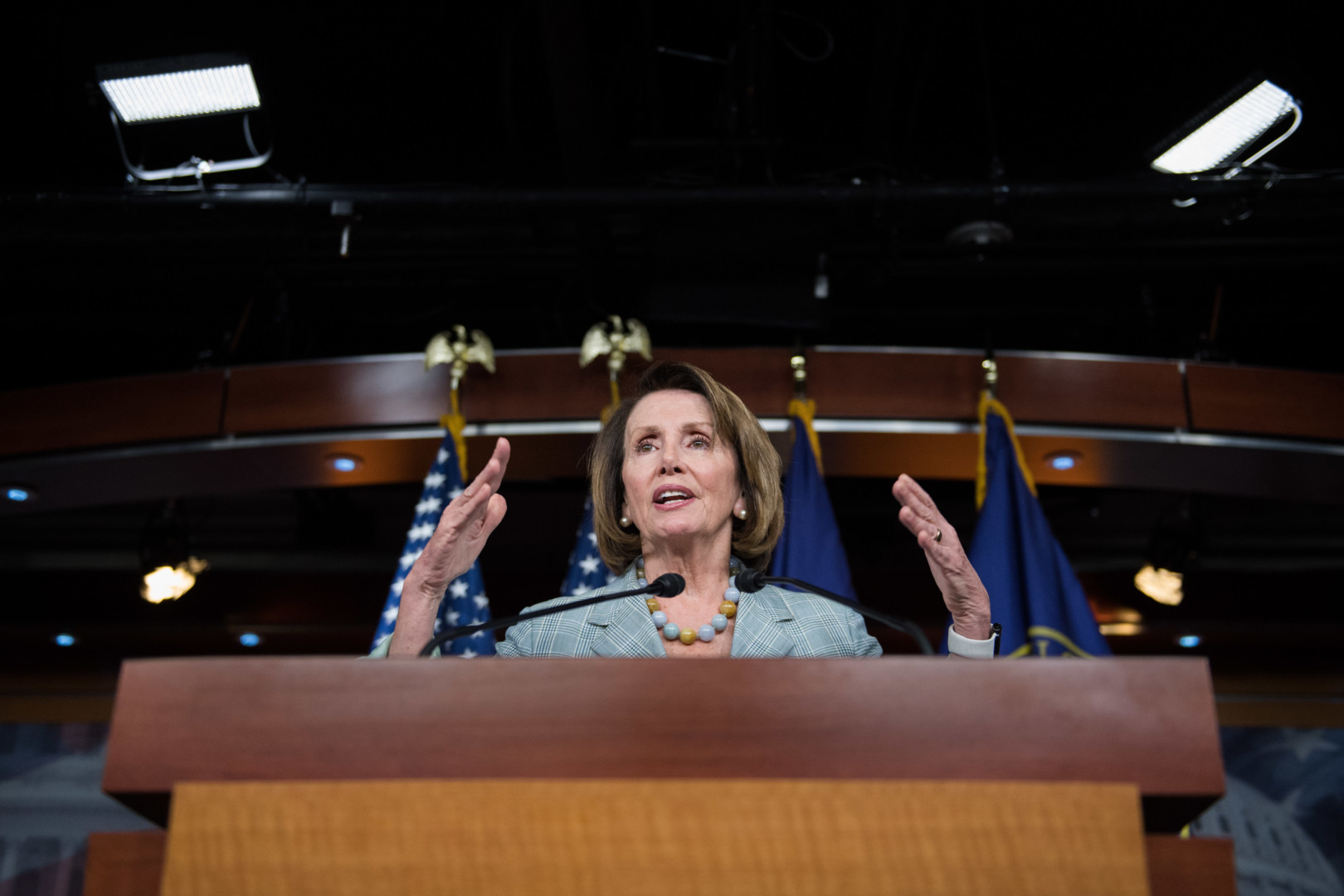 House Minority Leader Nancy Pelosi on Thursday likened the suspected Russian cyberattack on the Democratic Party's campaign operations to an "electronic Watergate." 
"This is an electronic Watergate. This is a break-in," the California Democrat said at a news conference on Capitol Hill with other top House Democrats. "Now the Russians broke in, who did they give the information to? I don't know. Who dumped it? I don't know. But I do know this is a Watergate-like electronic break-in and anyone who would exploit for the purpose of embarrassment or something like that is an accomplice." 
While Pelosi openly implicated Russia in the cyberattack, Rep. Adam Schiff (D-Calif.), the ranking member on the House Intelligence Committee, struck a more cautious tone later Thursday.
"If this indeed turns out to be a cyber-attack and leak conducted by a foreign actor to influence our elections, that would be a grave matter that should come with serious consequences," Schiff said.
Democratic leaders returned to the Capitol to call on Speaker Paul Ryan (R-Wis.) to cancel the summer recess to pass funding for the Zika virus and address other issues where the two parties remain at loggerheads. They also sounded off on GOP presidential nominee Donald Trump with glee. 
"This has become, for House Republicans, an August of apology for their presidential candidate. It needs to be an August of action for the American people," Rep. Steve Israel said.
The New York Democrat, who was part of a Democratic delegation that recently visited Italy and Afghanistan, said Trump's incendiary statements put the U.S.' national security at risk. 
"I felt like we should have brought brooms and mops to clean up the damage that Donald Trump is creating for those allies and those partners," he said. 
Pelosi said Trump's recent statements — one that appeared to call on gun-rights supporters to take action against Democratic presidential nominee Hillary Clinton, and another that accused President Obama of founding the Islamic State terror group — were "reminiscent of demagogues" spewing "verbal poo poo." 
"It's reminiscent of a demagogues who want to be in the press no matter what they have to say. They make their verbal poo poo any place to get attention," she said. "This is a tactic, and here we are talking about it." 
Rep. Rosa DeLauro — the lead House Democratic negotiator on Zika — warned that the federal government will run out of funds in the near future. 
"Resources went to the Centers for Disease Control who will obligate all of their remaining funds by the end of September," the Connecticut Democrat said. "Resources went to the NIH and BARDA (Biomedical Advanced Research and Development Authority), both will exhaust almost all of their funds for vaccines by the end of August."
"We're only halfway through this break, we can come back and act upon it," added Pelosi.