Sanders, Progressives Brace for Lame-Duck TPP Battle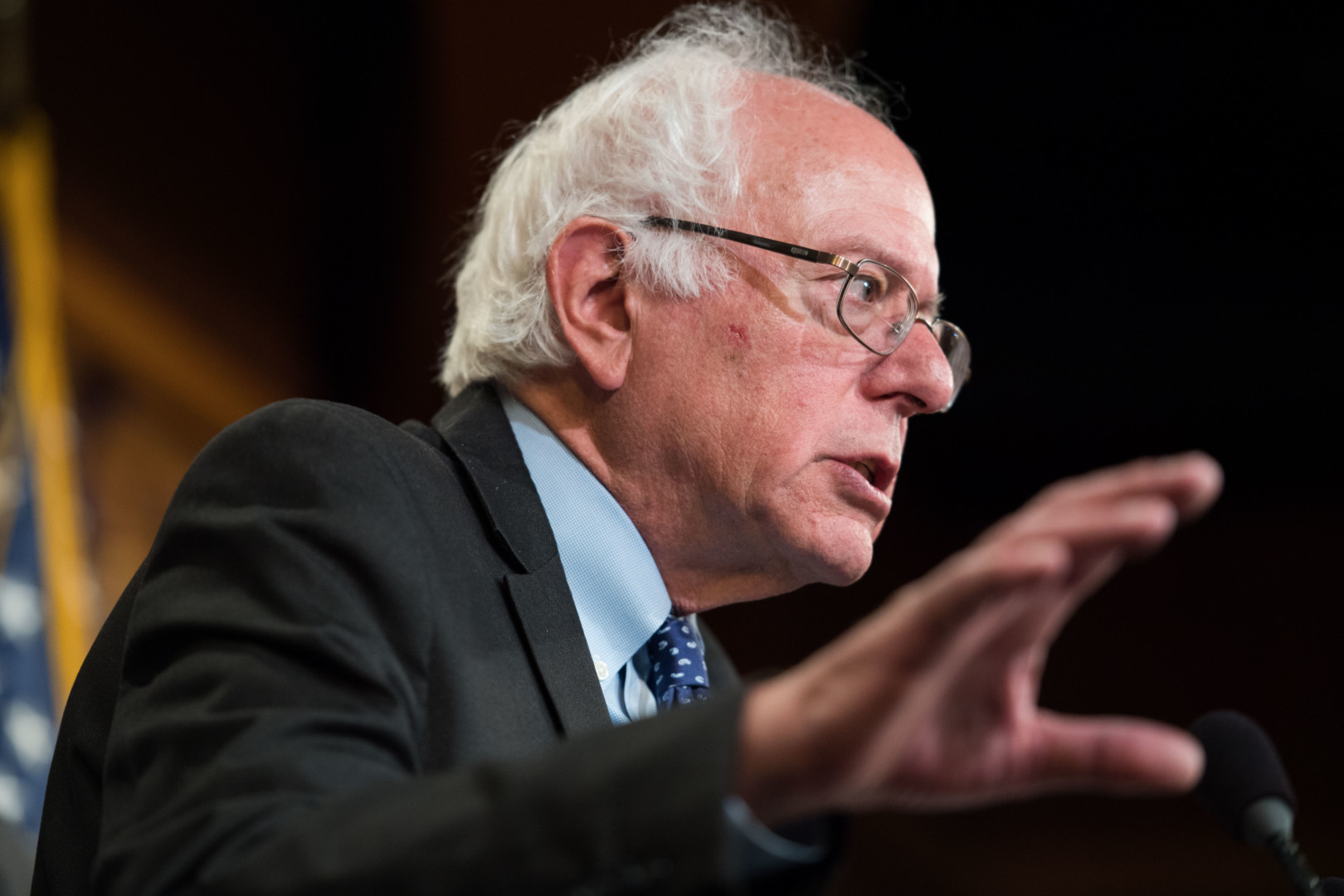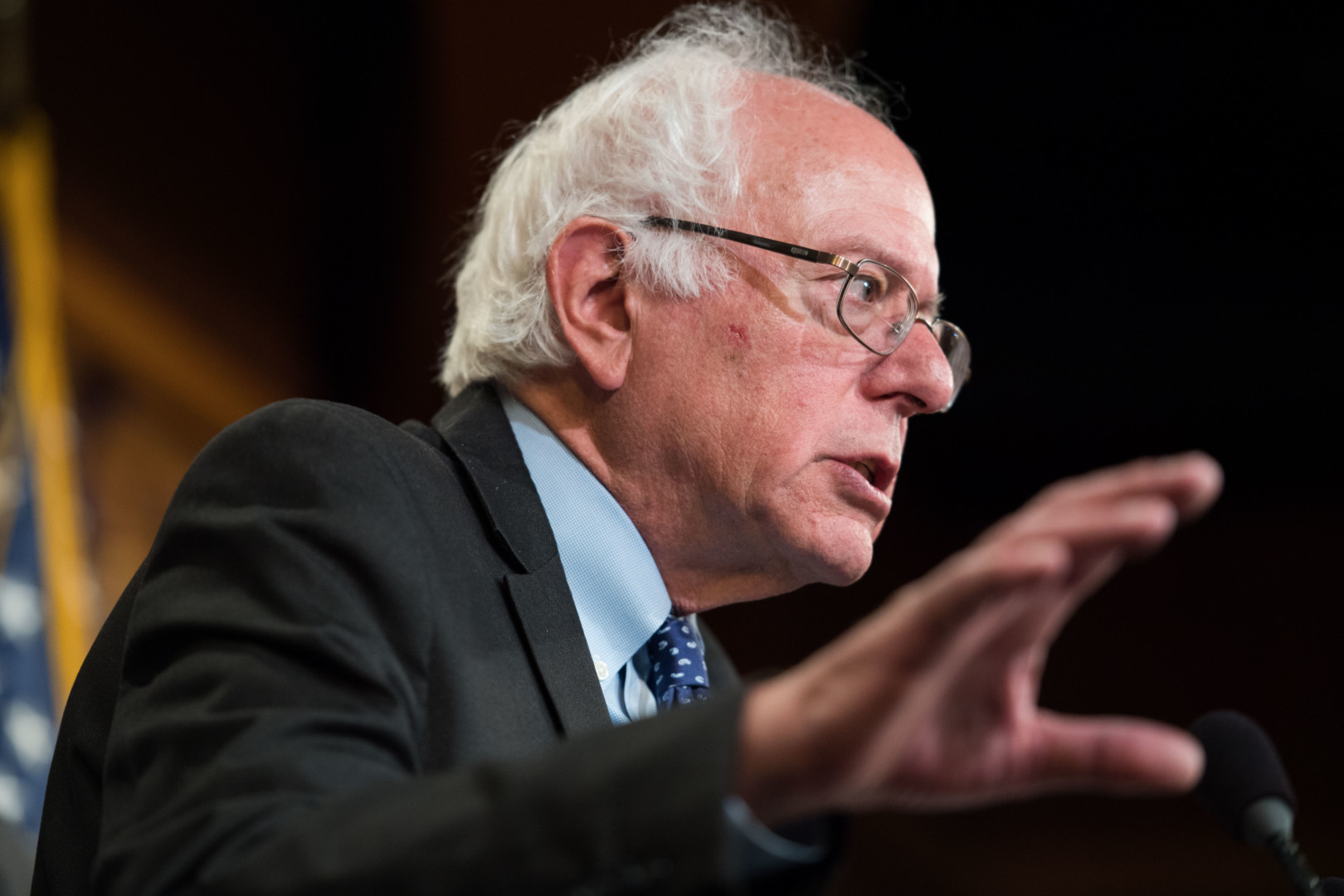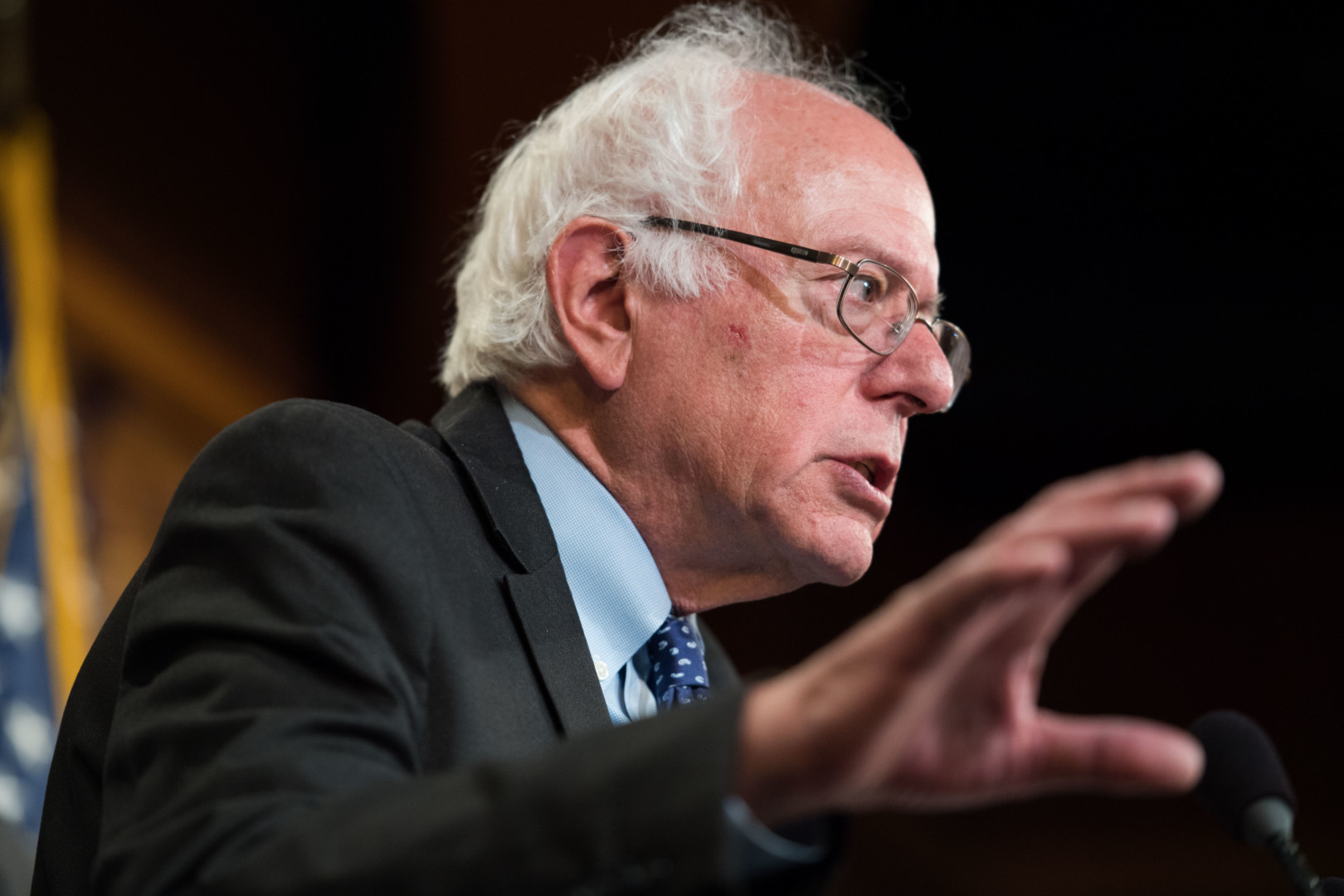 Senate Majority Leader Mitch McConnell and House Speaker Paul Ryan have made it clear that they do not believe the 12-nation Trans-Pacific Partnership trade agreement should receive a vote in the lame-duck session, the period after November's elections and before the 115th Congress is sworn in next year.
TPP opponents such Sen. Bernie Sanders (I-Vt.) aren't convinced.
Sanders, who was joined by three leading House progressives, on Wednesday insisted the TPP should not come up in the lame-duck session. The lawmakers voiced their opposition with the same vigor they brought months ago when they first made the same appeal. But that was when Sanders was a Democratic presidential candidate, and lame-duck consideration of the TPP appeared more likely.
The opponents are trying to ensure the prospects for consideration don't resurface. And they have backup from influential groups such as the AFL-CIO and the Sierra Club, which participated in a "Day of Action" Wednesday aimed at inundating lawmakers with communiques to oppose a lame-duck vote.
Those groups' opposition to the deal is not surprising. They have lobbied against the TPP and related agreements for years. Even without their protests, the trade agreement faces immense obstacles in Congress. First, there are the comments ruling out a lame-duck vote from Ryan and McConnell. Second, there is growing opposition to trade agreements, including the TPP, from GOP presidential nominee Donald Trump and anti-TPP comments from normally mainstream Republican Sens. Pat Toomey of Pennsylvania and Rob Portman of Ohio.
Sanders says business groups will still attempt to use their influence and coffers to push the deal through, with help from President Obama, despite the beating the TPP has taken in the press and among Republicans.
"Why are we nervous? Well, we're nervous because we've been here once or twice before," Sanders told reporters Wednesday on Capitol Hill. "When you have the Business Roundtable and virtually every multinational corporation saying they want this, we understand that's real power."
John Engler, president of the Washington-based Business Roundtable, said in comments to reporters Monday that the group will continue its "full-court press" for trade agreements such as the TPP.
Sanders said opponents of the trade deal are preparing for business groups and the Obama administration to bombard voters with advertising and on-the-fence lawmakers with political horse-trading. TPP opponents say the same tactics characterized last year's ultimately successful efforts to grant Obama fast-track trade authority.
"TPP is the last major priority of this administration, and they are going all in," said Rep. Rosa DeLauro (D-Conn.). "Make no mistake about it: They will do virtually anything they need to do to get the votes. We should anticipate more free rides on Air Force One, visits to the White House, special events in members' districts to try to gain favor for the deal."
Valerie Jarrett, one of Obama's closest advisers, made it clear in separate remarks to a Wednesday meeting of the President's Export Council that Obama will fight hard for the TPP during his waning days in office.
"Even though, as the president says, we're in the fourth quarter, really important things happen in the final seconds before the clock runs out," Jarrett said. "He is intent on making the absolute best of his remaining time in office, and at the top of his agenda … is of course TPP."
Obama has indeed started to ramp up his pitch for the TPP, which he sees as a vital component of his foreign policy and economic legacies.
During a Monday meeting with the top four Democrats and Republicans in the House and Senate, Obama said he briefed the lawmakers on his conversations with Asia-Pacific leaders during his recent trip to Asia. He said the leaders expressed their desire to have the United States participate actively in the international economy, according to White House Press Secretary Josh Earnest.
Economies as wide-ranging in size as Japan, Mexico, Canada, Malaysia, Vietnam and Brunei have agreed to the deal and are now in the process of seeking approval through their domestic procedures.
Obama has said the TPP would be good for workers in the United States and in the TPP trading zone, arguing that the accord has strong rules on labor and the environment that go beyond the core goals of reducing tariffs and other trade barriers.
Obama's biggest political hurdle is the increasingly strong opposition to the deal from Hillary Clinton. The Democratic nominee's opposition to the deal started with critical statements while she was running against Sanders in the primary election. But her comments at the time didn't satisfy hard-line progressives. Her commitment to oppose the deal culminated last month when she said that she opposes it now, will oppose it after the election and will oppose it if she becomes president.
Sanders and DeLauro both indicated that they are satisfied with Clinton's stated opposition to the agreement.
Sen. Sherrod Brown of Ohio, another Democrat leading the opposition to the deal who endorsed Clinton during the primary season, made similar comments to Morning Consult last week. He blamed any skepticism over Clinton's opposition to a media narrative, rather than any genuine worry among like-minded policymakers that she'll backtrack on her statements if she wins the White House.
"On this one, she's against TPP," Brown said. "She's said it, I believe it. Nobody has a higher standard than I do on trade in this whole body. I believe it. She'll stay with it. She will work with us on a different trade policy, period."
Tara Jeffries contributed.