Inhofe Thought Climate Science Was 'Probably Right' Before He Saw Price Tag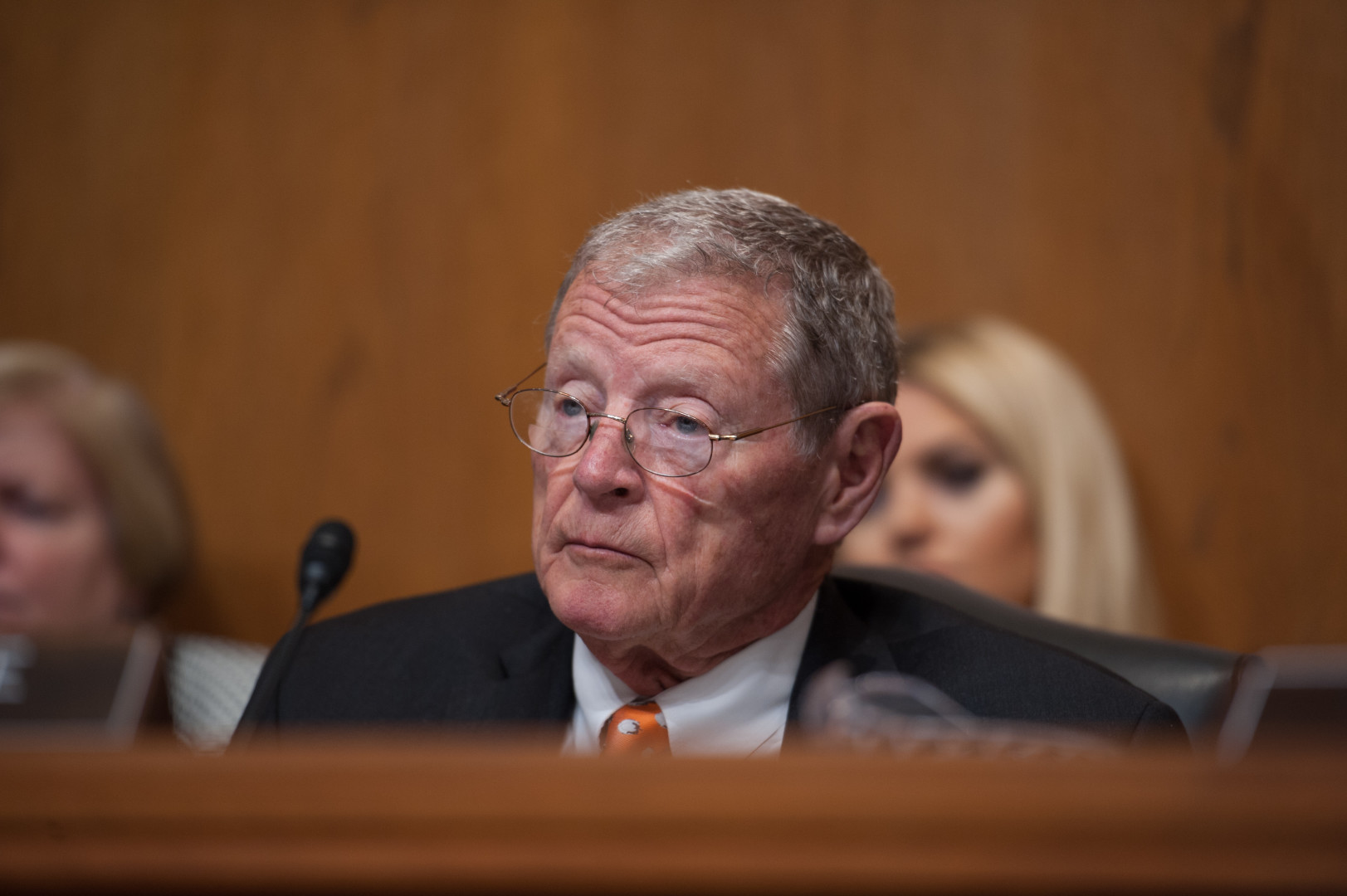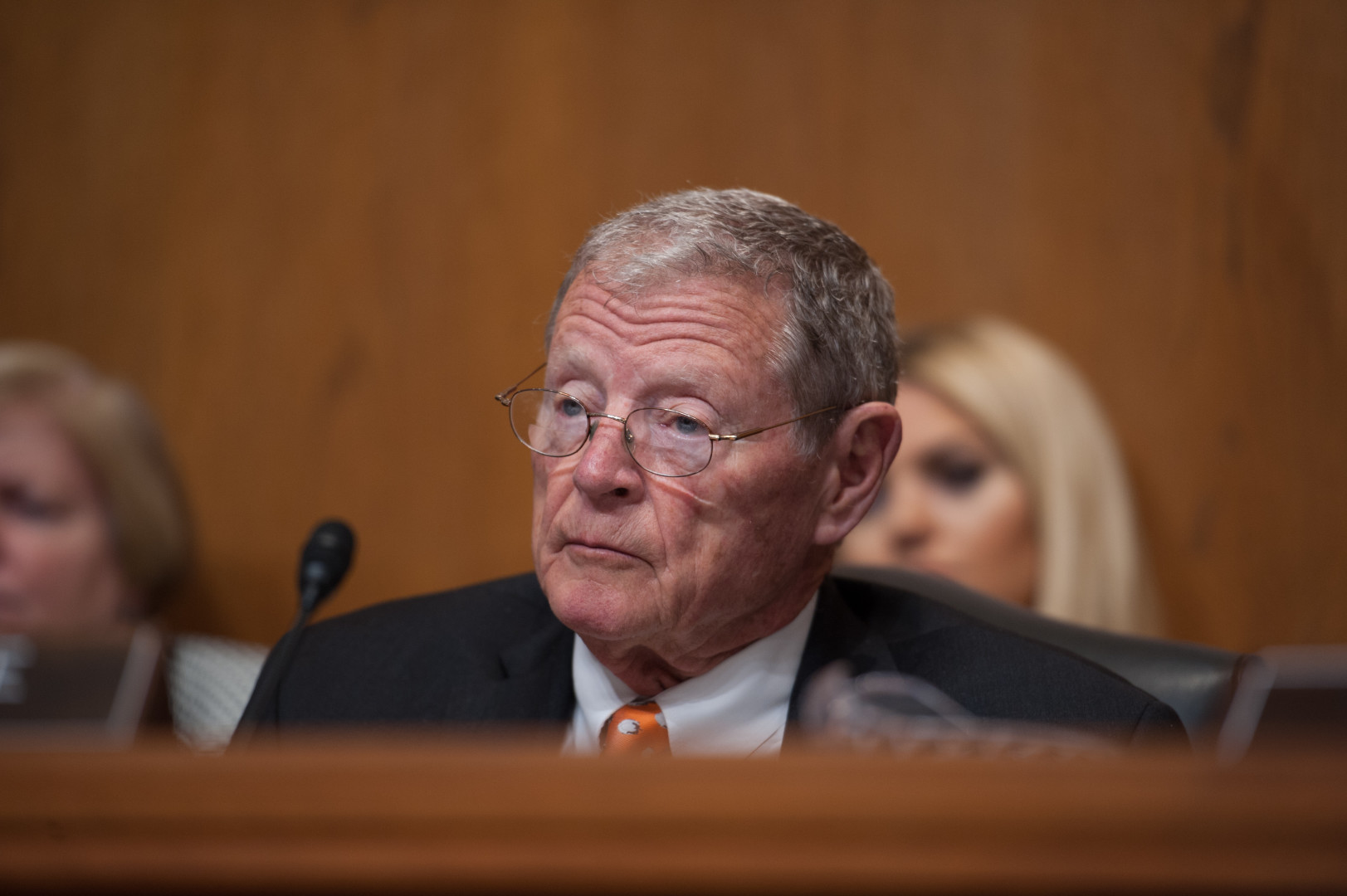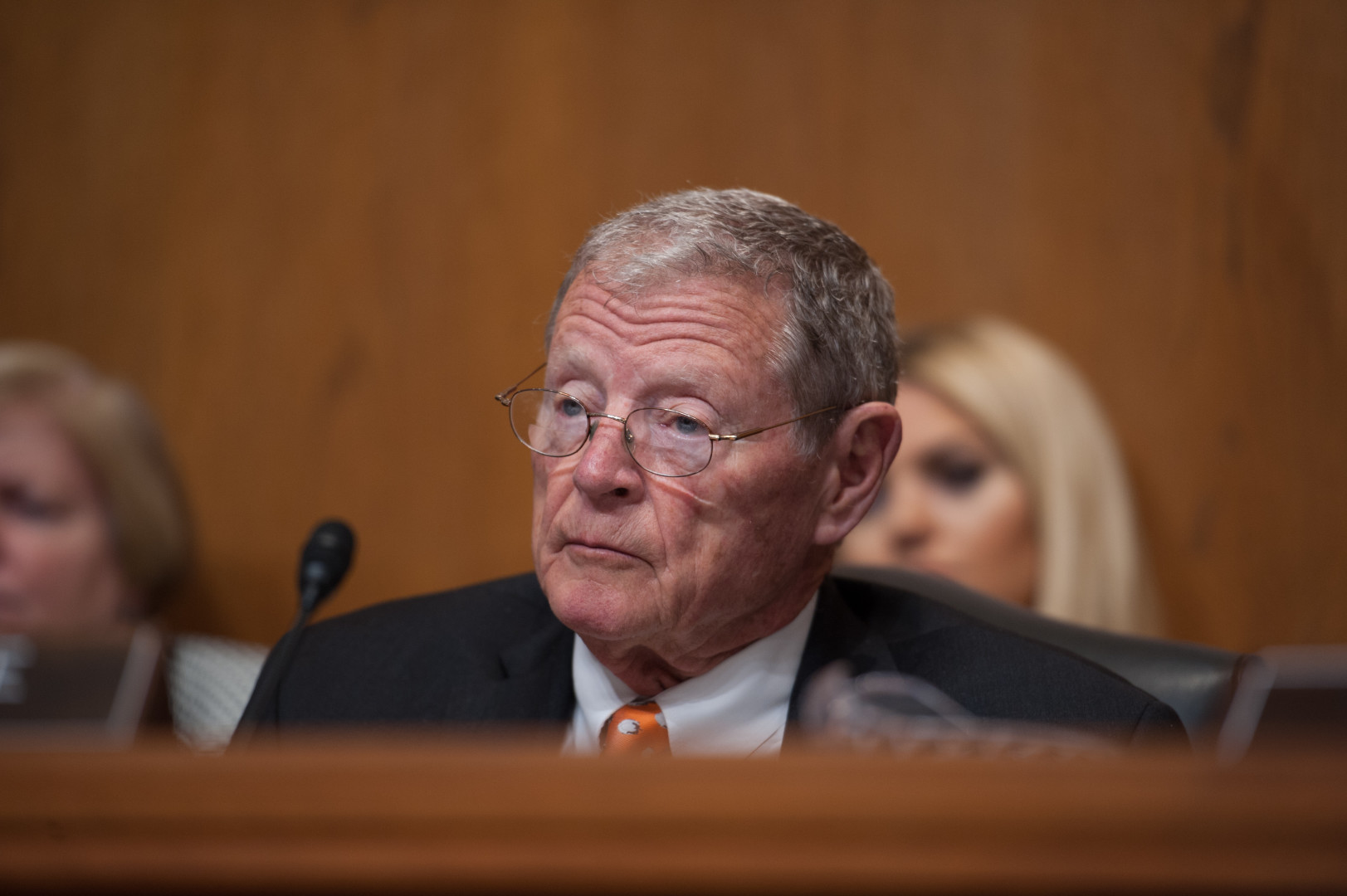 Top critics of the Obama administration's climate policy gathered Thursday to celebrate President-elect Donald Trump's victory and plot a path forward to reverse new regulations.
At the Texas Public Policy Foundation's Energy and Climate Summit in Washington, D.C., Sen. Jim Inhofe said Trump's election is a sign that those who oppose government action on climate change have essentially won the battle.
"I don't want people to think it's over. It's never over. But you know you stop and think about this, the American people know better," the Oklahoma Republican said, adding that he believes the public widely sides with him on climate change.
Inhofe chairs the Senate Environment and Public Works Committee, and infamously brought a snowball onto the Senate floor in February 2015 to downplay concerns about human activity's effect on climate change. He has been a longtime opponent of measures addressing greenhouse gas emissions, dating back to the 2003 cap-and-trade legislation proposed by Sen. John McCain (R-Ariz.) and then-Sen. Joe Lieberman (D-Conn.).
Inhofe said he originally believed scientists' warnings about climate change, but changed his mind after he learned how much it would cost to address the issue.
"I assumed like everybody else, way back when everyone was talking about global warming and all that, I assumed that that was probably right, until I found out what it was going to cost," Inhofe said.
It would cost between $300 billion and $400 billion a year for the U.S. to address climate change, Inhofe said, referring to the combined cost of all of the Obama administration's regulations on greenhouse gases.
On Wednesday, Inhofe praised Trump's selection of Oklahoma Attorney General Scott Pruitt to lead the Environmental Protection Agency, and told reporters they have similar views on climate change.
Inhofe said Thursday he believes efforts to cut greenhouse gas emissions are an attempt to centralize government control, emphasizing that United Nations scientists run the Intergovernmental Panel on Climate Change, which issues widely cited reports on climate change.
Rep. Lamar Smith (R-Texas), another major critic of the Obama administration's stance on climate, spoke at the same event and vowed to help the next administration undo as many regulations as possible.
"Even with a united government in 2017 it will be an uphill climb to roll back the damage done by this administration," Smith warned.
Smith pointed to the greenhouse gas-cutting Clean Power Plan, the Renewable Fuel Standard and automobile fuel-efficiency standards as regulations that need to be undone. He also said he hopes Trump will approve more pipelines and won't "drag out the permitting process" for liquefied natural gas exports.
Sen. Mike Lee (R-Utah), whom Smith said he hopes is nominated to the Supreme Court, also spoke at the event and praised Trump's pick of Pruitt to run the EPA. Lee said Pruitt will "work with, not condescend to, the states." Lee also said he hopes to see a "significant transfer" federal lands to the states.