Partisanship a Strong Factor in Voters' Stance on Comey Firing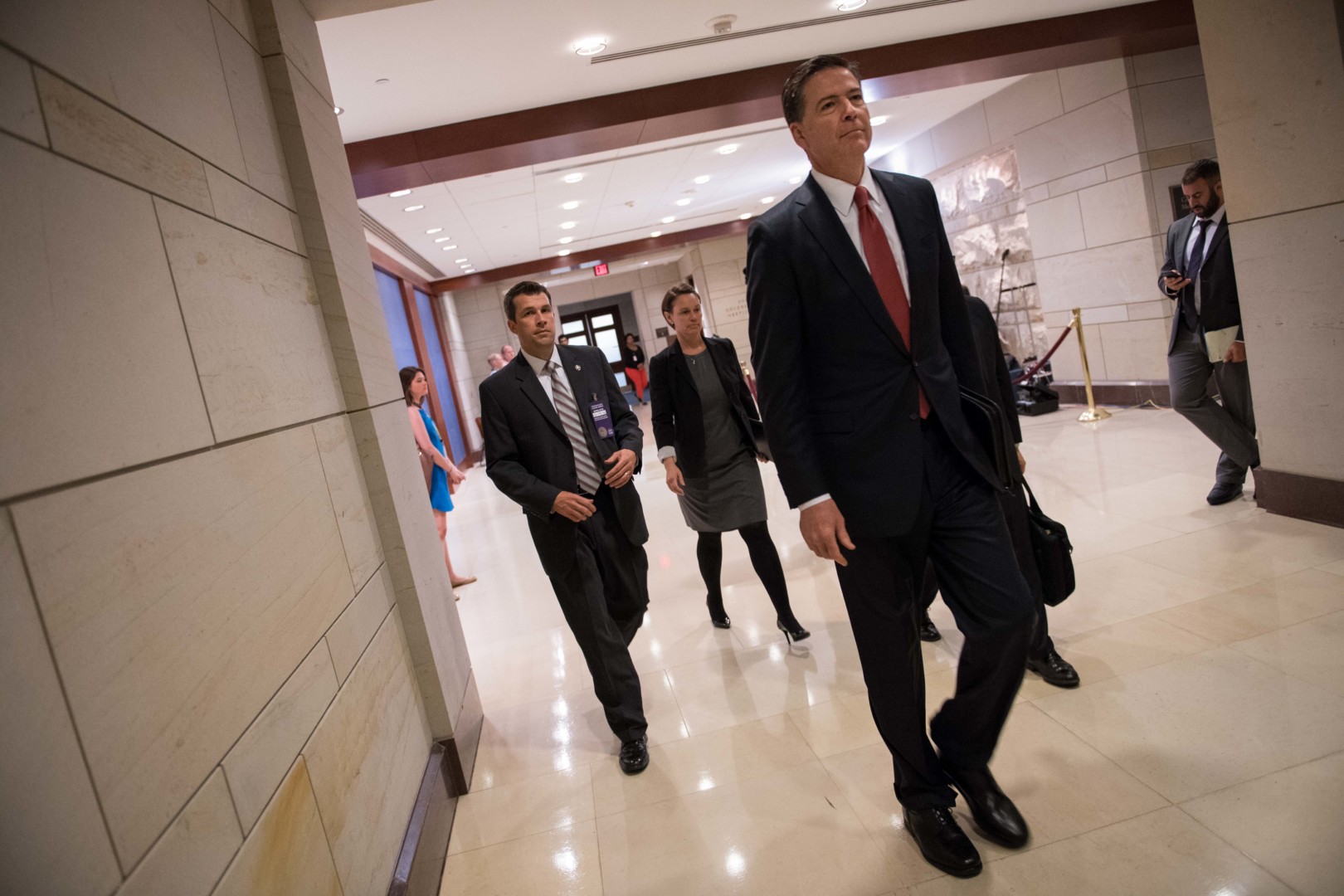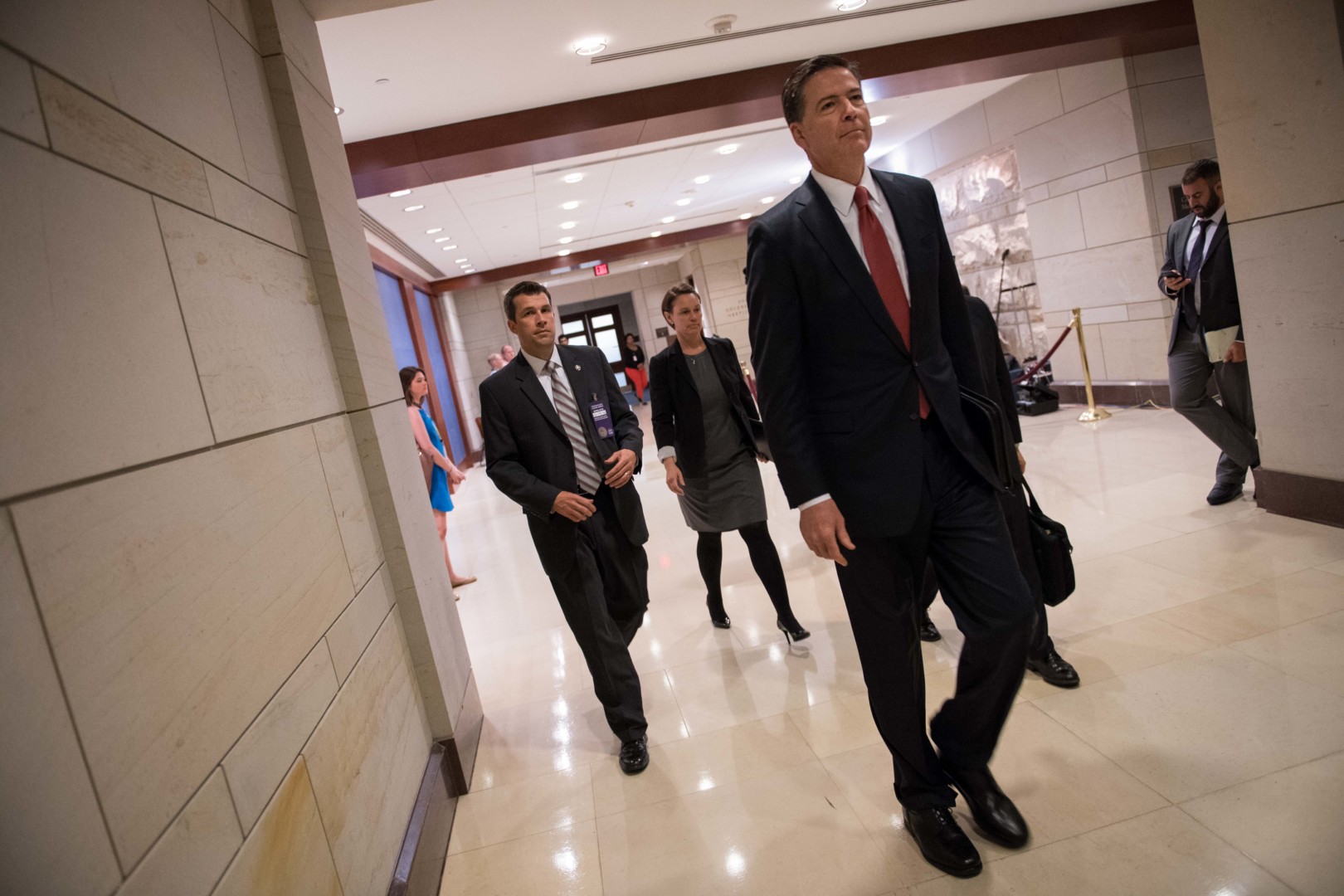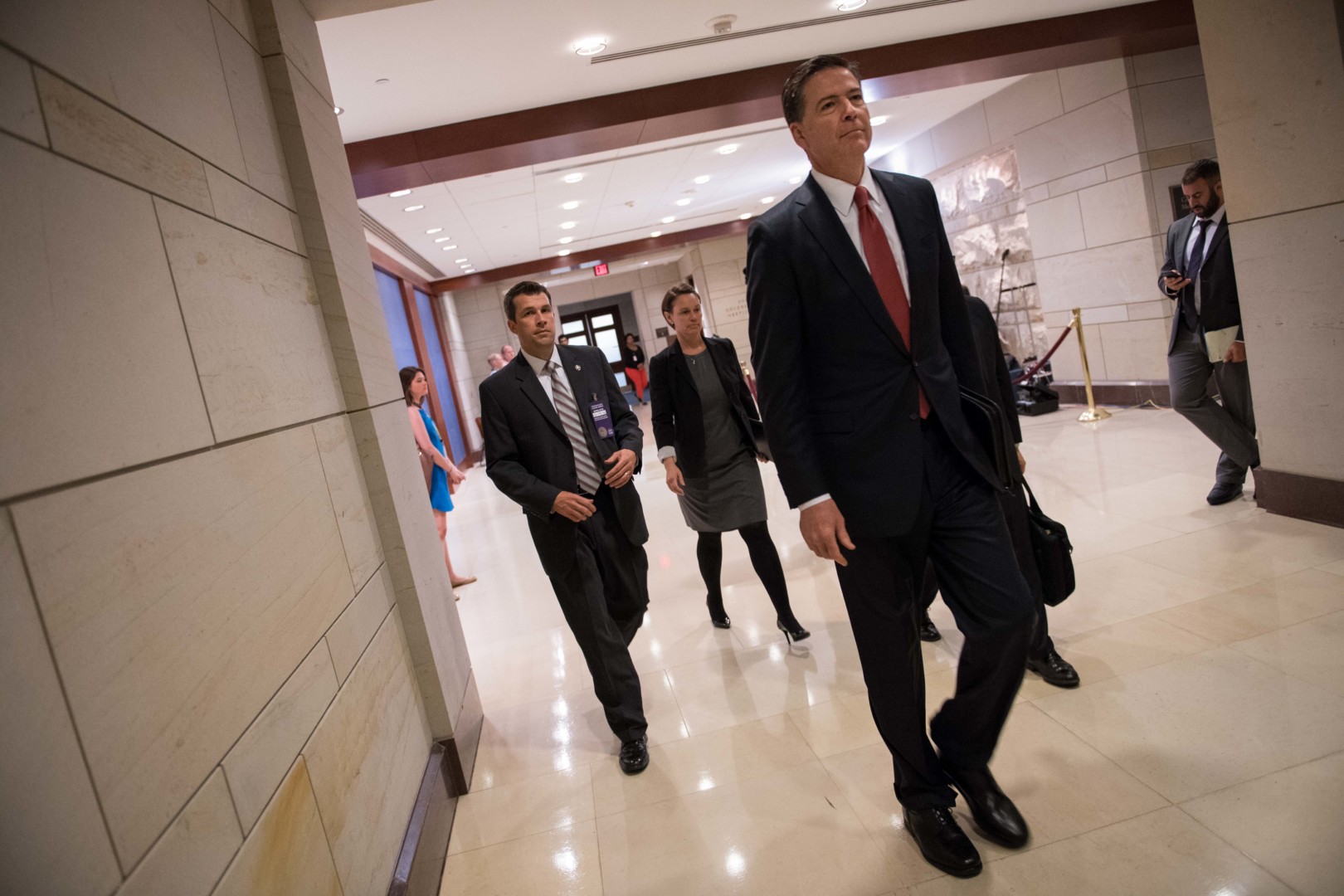 President Donald Trump's bombshell decision to fire Federal Bureau of Investigation Director James Comey on Tuesday triggered a frenzy in the nation's capital, and a new Morning Consult/POLITICO poll shows voters' positions on the dismissal are often driven by their partisan leanings.
In the poll of registered voters conducted immediately after Comey's firing on Tuesday and into early Thursday, 62 percent of Republicans said Trump was right to remove Comey from the helm of the country's top law enforcement agency, compared with 16 percent of Democrats. The share of Republican support for Trump's decision is twice as high as it was in mid-April, when 31 percent of GOP voters said the president should get rid of Comey. Support among Democrats for the move was down 6 points from the mid-April poll.
Overall, voters were split — 35 percent in favor vs. 33 percent against — on whether Trump made the right decision. About a third (32 percent) said they didn't know or had no opinion.
Comey's firing sparked wall-to-wall media coverage, and 74 percent of voters said they'd heard a lot or some about it, compared with 26 percent who said they hadn't heard much or nothing at all. Democrats, at 81 percent, were the most likely to say they'd seen, read or heard about the news, although 76 percent of Republicans and 55 percent of independents said they had too.
The former FBI director was leading an investigation into contacts between some Trump campaign associates and Russian intelligence operatives. The timing and circumstances of the firing enraged many Democrats, who say the Trump administration is trying to scuttle the ongoing probe. It also prompted questions from a number of Republican lawmakers, including Senate Intelligence Committee Chairman Richard Burr of North Carolina and Senate Armed Services Committee Chairman John McCain of Arizona.
Voters were more likely to say Comey's firing was inappropriate when they were made aware of the FBI's investigation: 41 percent said it was inappropriate for Trump to fire Comey when told of the investigation, compared with 34 percent who said so without that information. Republicans, Democrats and independents were all slightly more likely to agree that those circumstances made it inappropriate. The biggest swing was among independents, with that share rising from 29 percent to 38 percent.
Comey, the most high-profile FBI director since J. Edgar Hoover, was repeatedly criticized by the left and the right last year for his handling of his bureau's investigation into Democratic presidential nominee Hillary Clinton. Comey later had to correct some incorrect statements he made about that probe in a congressional hearing.
When told of Comey's recent missteps, almost half (47 percent) of voters said it was appropriate for Trump to fire him. Seven in 10 Republicans said it was appropriate, while 29 percent of Democrats and 44 percent of independents agreed.
In terms of the next steps of the FBI's probe into potential Trump-Russia ties, a plurality of voters (36 percent) said a special prosecutor should be appointed to take over the investigation. Roughly a quarter (24 percent) of voters, including 48 percent of Democrats, said they want Congress to create a bipartisan, independent commission to handle the matter, and 22 percent said the new FBI director, once he or she is appointed, should take the reins.
Republicans (30 percent) were more than twice as likely than Democrats to say that a new FBI director should handle the investigation.
The national, online survey polled 1,731 registered voters from May 9-11 and has a margin of error of plus or minus 2 percentage points. Full results here.