AHIP Rejects Proposed Cruz Amendment to Senate's Health Care Bill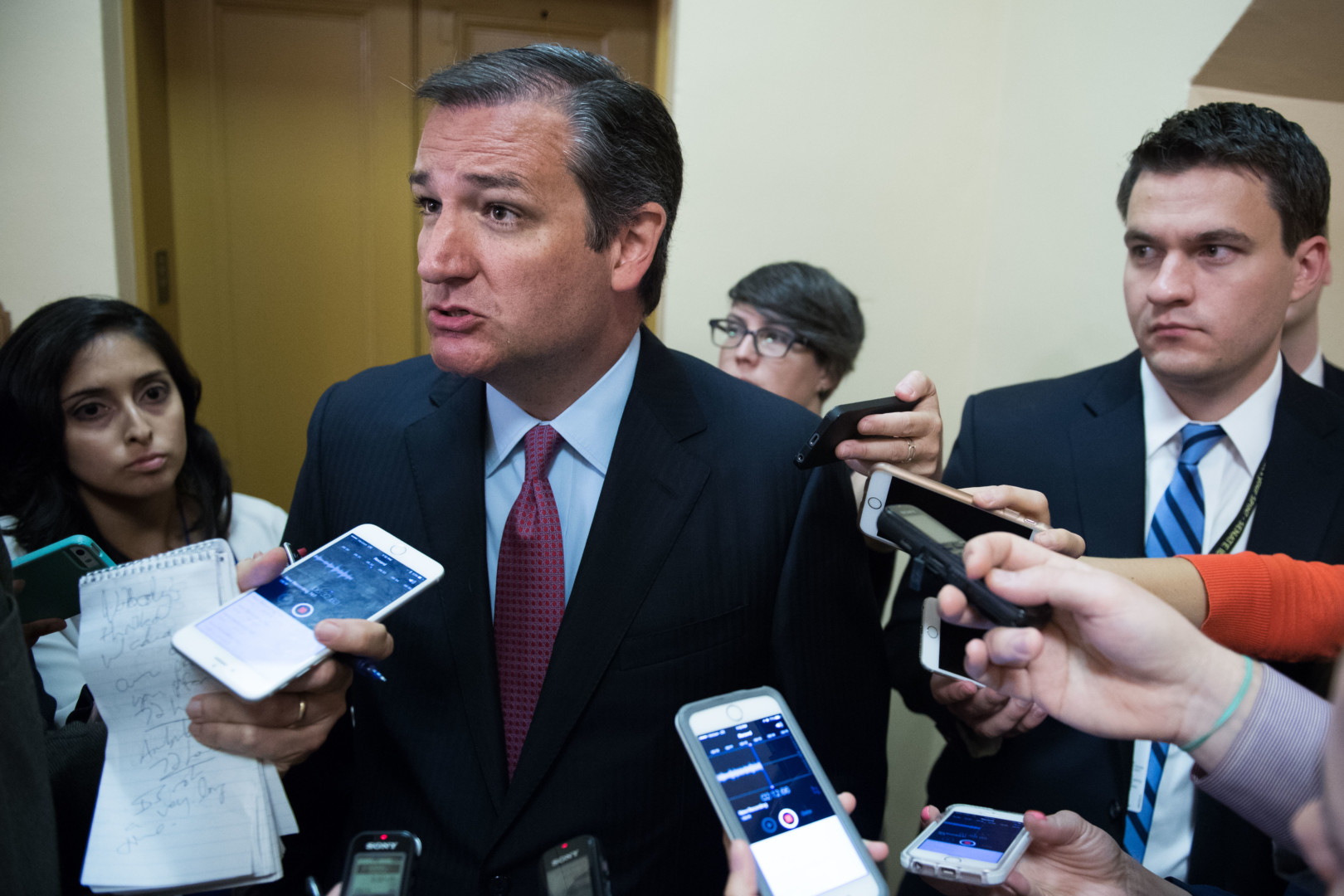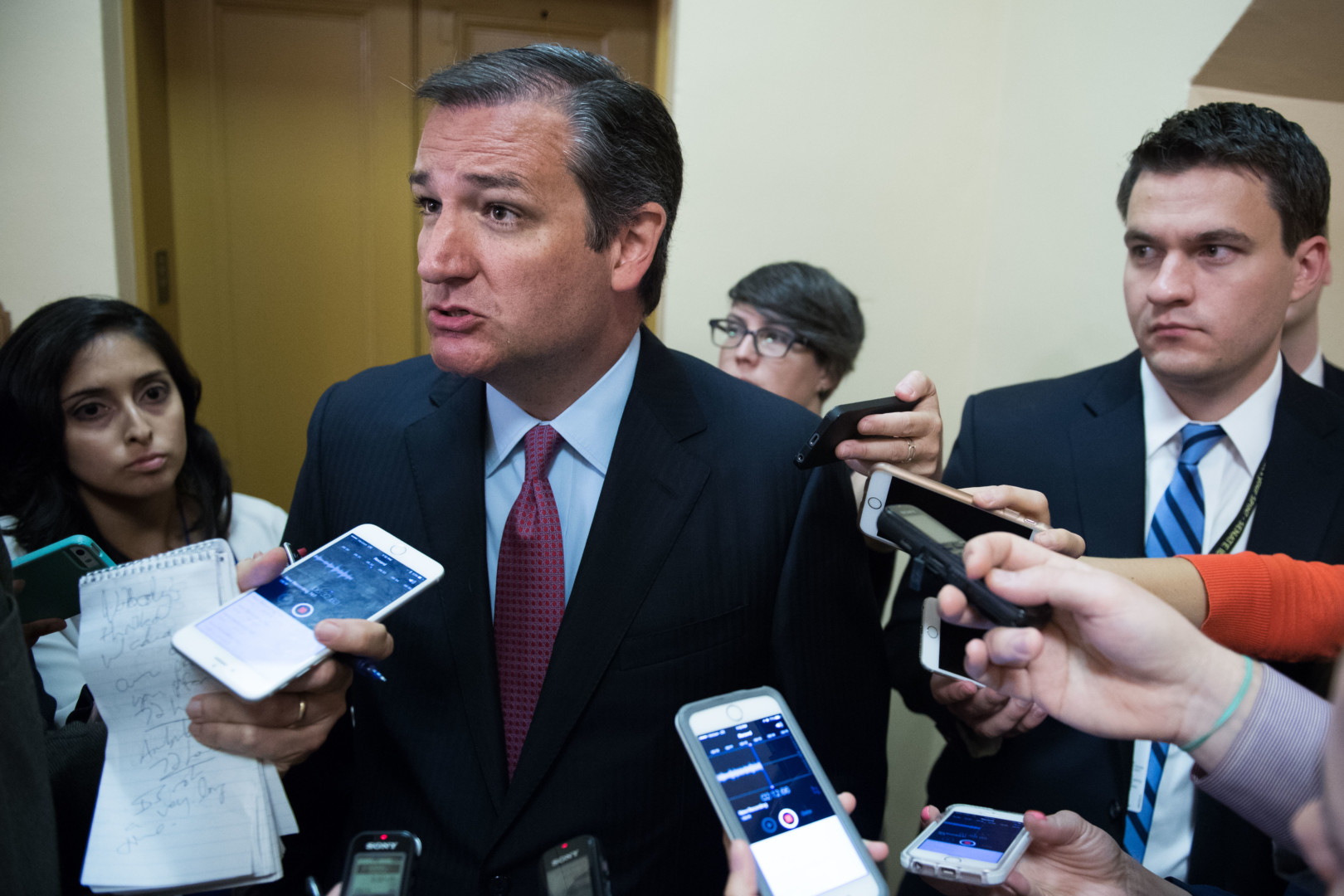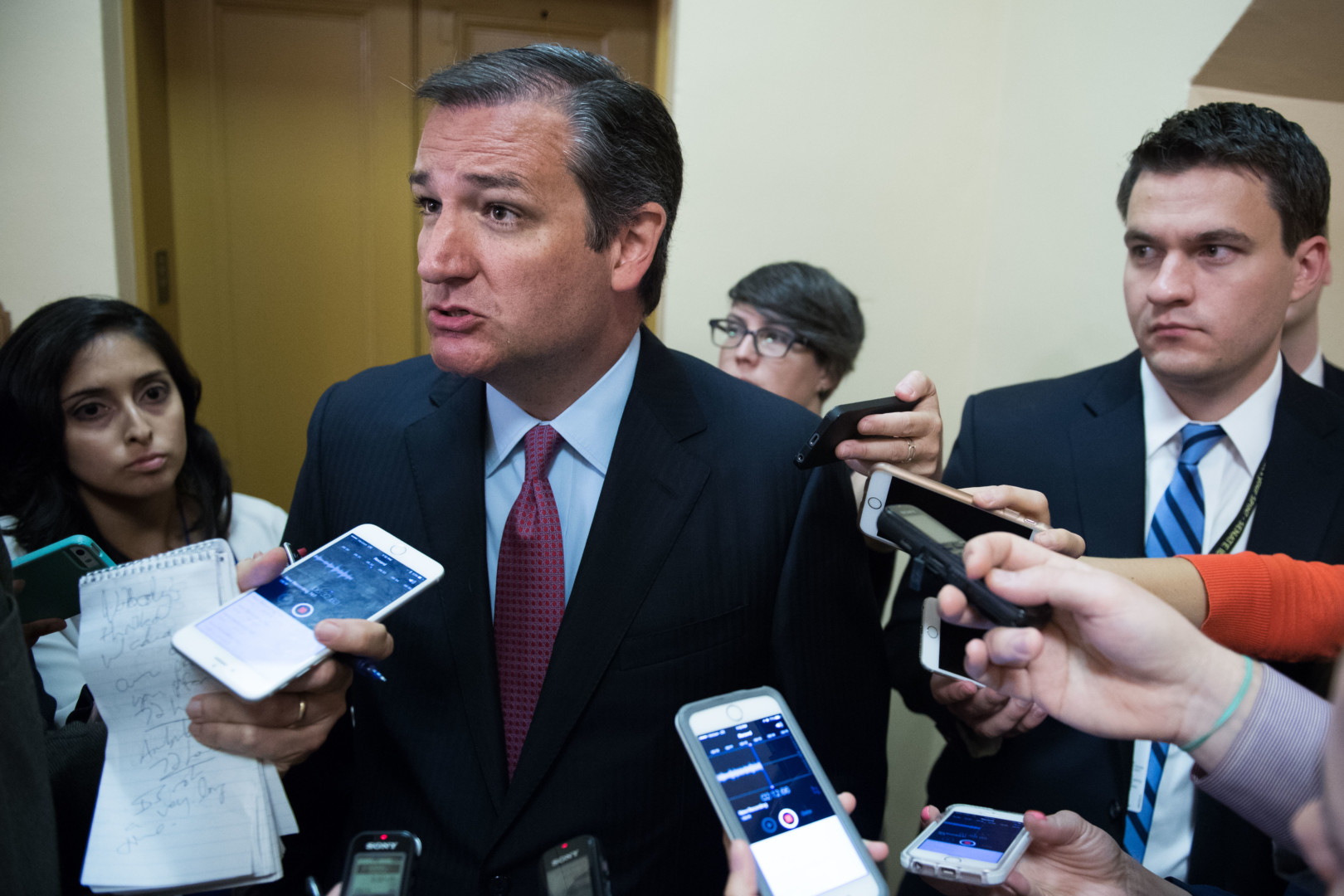 The insurance industry is pushing back against a proposal from Sen. Ted Cruz (R-Texas) that would let health insurers sell plans that don't adhere to the consumer protections created under the Affordable Care Act, according to a document obtained by Morning Consult. The opposition signifies a setback for conservatives seeking to move the Senate GOP's health care bill further to the right.
America's Health Insurance Plans, the nation's largest trade group for health insurers, has not publicly announced its opposition to the proposal, which Cruz aims to attach to the GOP's Obamacare repeal bill as an amendment. But the group began circulating a document on Capitol Hill in the last 24 hours that criticizes Cruz's proposal.
AHIP's cautious opposition was not enough to sink the House-passed version of the bill to repeal and replace the ACA, but the group's skepticism may hold more weight with senators, who are awaiting the Congressional Budget Office's cost estimate of the market impact of Cruz's amendment. Senate GOP leaders are hoping to vote on revised legislation next week.
"Policy solutions exist to create more stability in the market by reducing premiums and attracting enrollment of younger and healthier individuals," the AHIP document states. "In this context, it is important that policymakers avoid policies that threaten to further increase uncertainty or threaten stability."
Under the Cruz amendment, which is aimed at reducing premiums, health insurers would be allowed to sell plans that don't comply with federal consumer protections, such as guaranteed access to coverage and essential health benefits, as long as they sell at least one Obamacare-compliant plan.
AHIP, citing analysis by nonpartisan experts such as the American Academy of Actuaries, says Cruz's plan would further destabilize the Obamacare exchanges because healthy individuals would flee comprehensive coverage in favor of cheaper plans.
"Stable and well-functioning insurance markets require broad-based enrollment and a stable regulatory environment that facilitates fair competition and a level playing field," the document states. "Unfortunately, this proposal would fracture and segment insurance markets into separate risk pools and create an un-level playing field that would lead to widespread adverse selection and unstable health insurance markets."
People with pre-existing conditions could find themselves unable to afford health comprehensive coverage, the document states. AHIP's argument mirrors a similar analysis this week by the Kaiser Family Foundation that estimated Cruz's proposal would cause premiums to skyrocket for 1.5 million Americans with pre-existing conditions.
"By bifurcating risk pools and creating separate parallel market—where healthy individuals can select underwritten plans at a preferred rate—this proposal would cause lower enrollment in Exchange markets of the younger and healthier individuals necessary for a stable insurance market," the AHIP document states. "As a result, the Exchange markets would basically function like a high-risk pool with unaffordable premiums for those with pre-existing conditions."
Cruz spokesman Phil Novack said the senator responded to AHIP's criticisms by telling reporters on Wednesday that "the insurance companies have made billions of dollars under Obamacare and their focus appears to be on maximizing their own subsidies at the expense of consumer choice."
Unlike some other sectors of the health industry, which have been steadfastly opposed to the Senate bill, AHIP has taken a more cautious approach on the health care overhaul.
AHIP's opposition is a setback for conservative holdouts, such as Cruz and Sen. Mike Lee (R-Utah), in their effort to get the amendment included in the overall Senate bill. But several centrist GOP senators have also raised concerns about Cruz's proposal. Senate Republican leaders plan to introduce a revised version of their health care overhaul on Thursday, and they afford to lose only two GOP votes since all Democrats remain opposed to the legislation.
This story has been updated to include Cruz's response to AHIP's criticisms.