Hoyer Reiterates Democratic Opposition to Funding Border Wall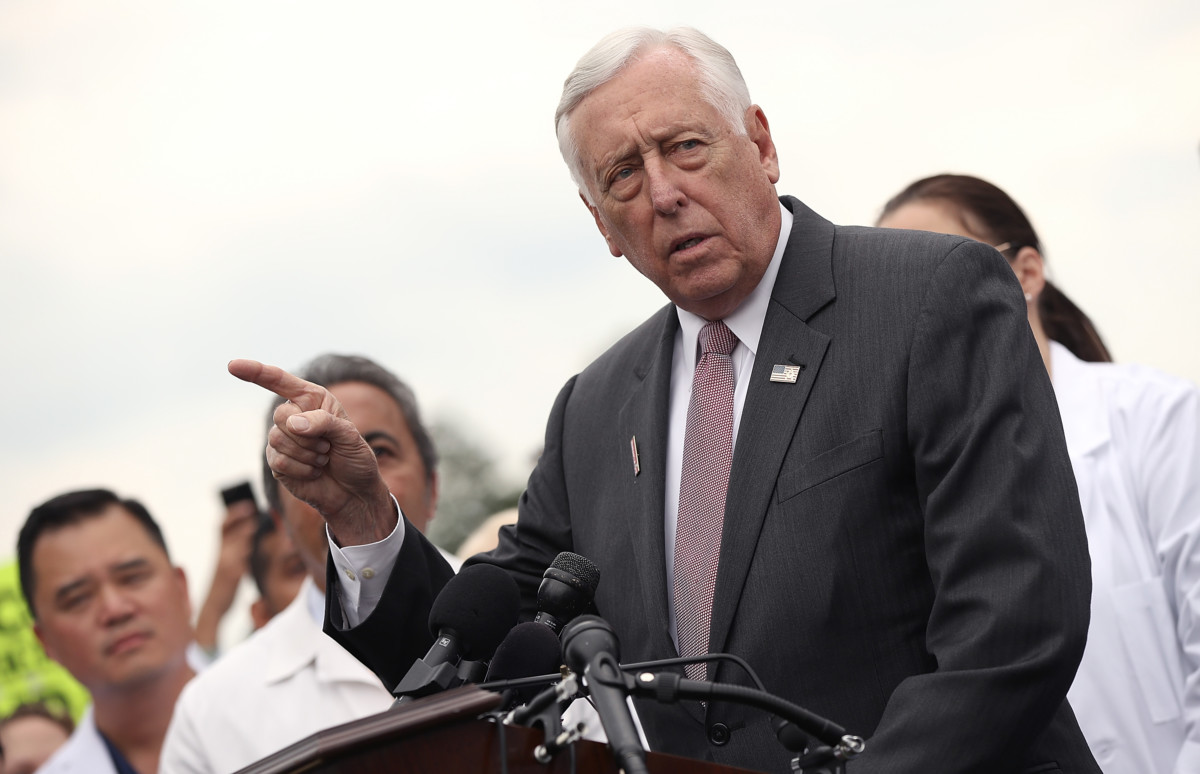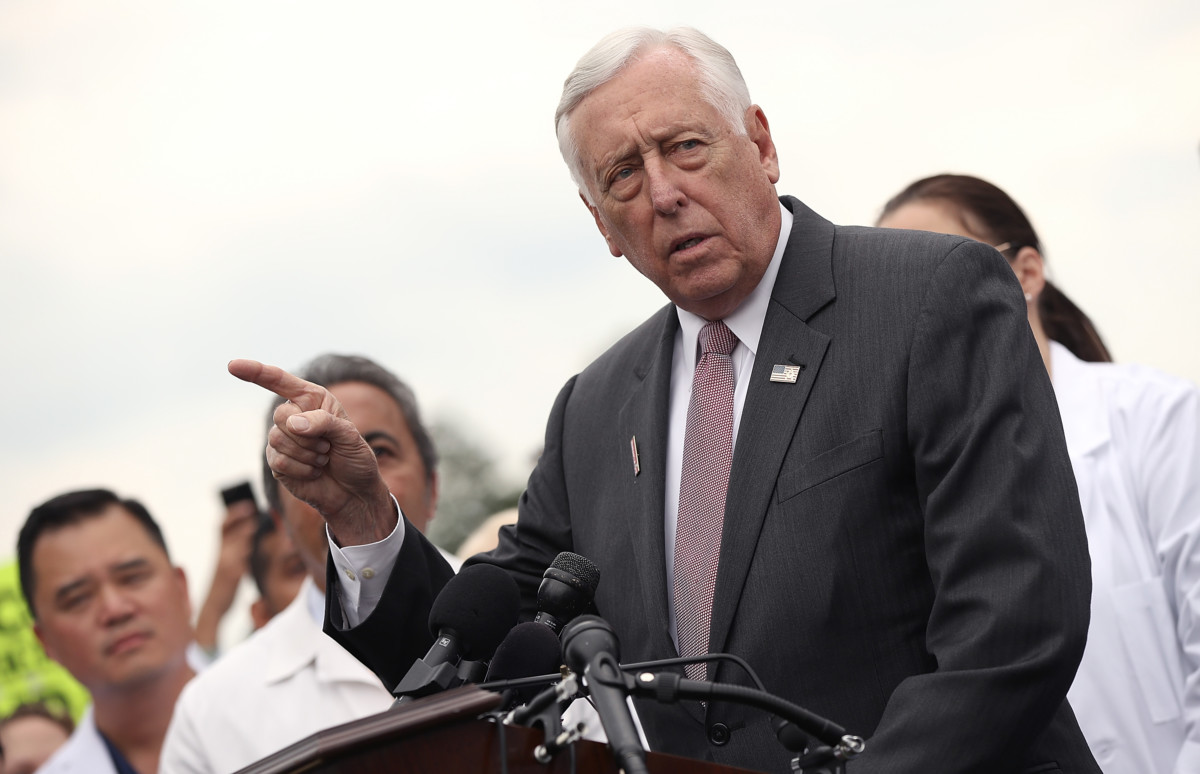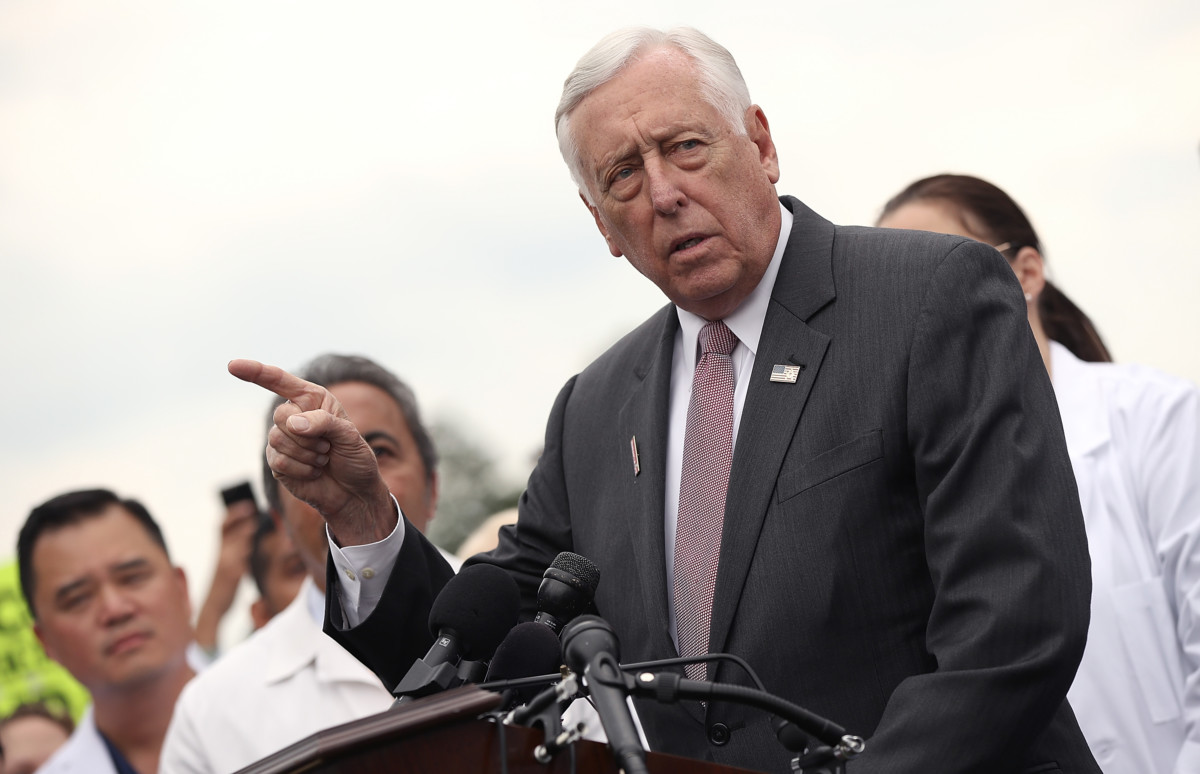 As a House subcommittee prepares to mark up a Department of Homeland Security spending bill that would fund President Donald Trump's proposed border wall with Mexico, House Minority Whip Steny Hoyer on Wednesday reiterated Democratic opposition to putting taxpayers on the hook for its construction.
"We're not for it," the Maryland Democrat told reporters at the Capitol. "The president lied to the American people. He said the Mexicans were gonna pay for it. It was a stupid thing to say. He had no basis on which to say that."
The House Appropriations Subcommittee on Homeland Security is set to vote on advancing its fiscal 2018 funding bill on Wednesday afternoon, and the inclusion of $1.6 billion to begin construction of the wall is one of the more corrosive provisions that could increase the chances of a government shutdown when spending authority runs dry at the end of the fiscal year, Sept. 30.
Hoyer noted that because of intra-party divisions among House Republicans on spending priorities, GOP leaders have needed Democratic votes in order to pass broader funding packages to keep the government running in recent years.
"They haven't passed any government-wide funding bills without Democrats in seven years," he said. "So they'll need our votes."
The move by Republicans to include funding for the wall, one of Trump's signature campaign promises, comes after the president publicly fumed over the outcome of bipartisan negotiations to keep the government open earlier this year. GOP leaders avoided a shutdown by keeping a number of what Democrats called "poison pill" provisions, such as funding for the wall and defunding Planned Parenthood, out of the final bill.
"Our country needs a good 'shutdown' in September to fix mess!" Trump said on Twitter in early May.
In a survey conducted several days after Trump voiced his misgivings about the agreement reached by congressional negotiators in April, 37 percent of GOP voters said shutdowns were sometimes necessary to achieve certain policy goals, up 13 points from an earlier survey. A plurality of Republican voters (43 percent) disagreed.
Meanwhile, 58 percent of registered Democrats and 48 percent of registered independents said no policy goal was important enough to cause a government shutdown.
In the April survey, 40 percent of Republican voters said providing funding for the U.S.-Mexico border wall was important enough to force a shutdown, while 70 percent of Democrats and 62 percent of independents disagreed.
The issue of funding Planned Parenthood could also imperil negotiations to keep the government running past September. While Republican lawmakers have tried repeatedly to include a provision in broader spending legislation that would defund the women's health provider, GOP leaders were able to skirt that stumbling block earlier this year by using a proposed overhaul of Obamacare to strip federal funding for it.
If Senate Republicans are unable to pass their bill to repeal and replace significant parts of the Affordable Care Act — or, if the Planned Parenthood provision were removed at the insistence of some more moderate members of the Senate Republican Conference — GOP leaders could be under pressure to try and defund the nonprofit through the appropriations process.
In the Morning Consult survey from early May, 57 percent of GOP voters said they opposed the inclusion of Planned Parenthood funding in the catchall spending legislation Congress passed to avert a shutdown, while 76 percent of Democrats and 53 percent of independents supported it.