Commercial Space Travel Fails to Woo U.S. Voters, but Sector Aims Higher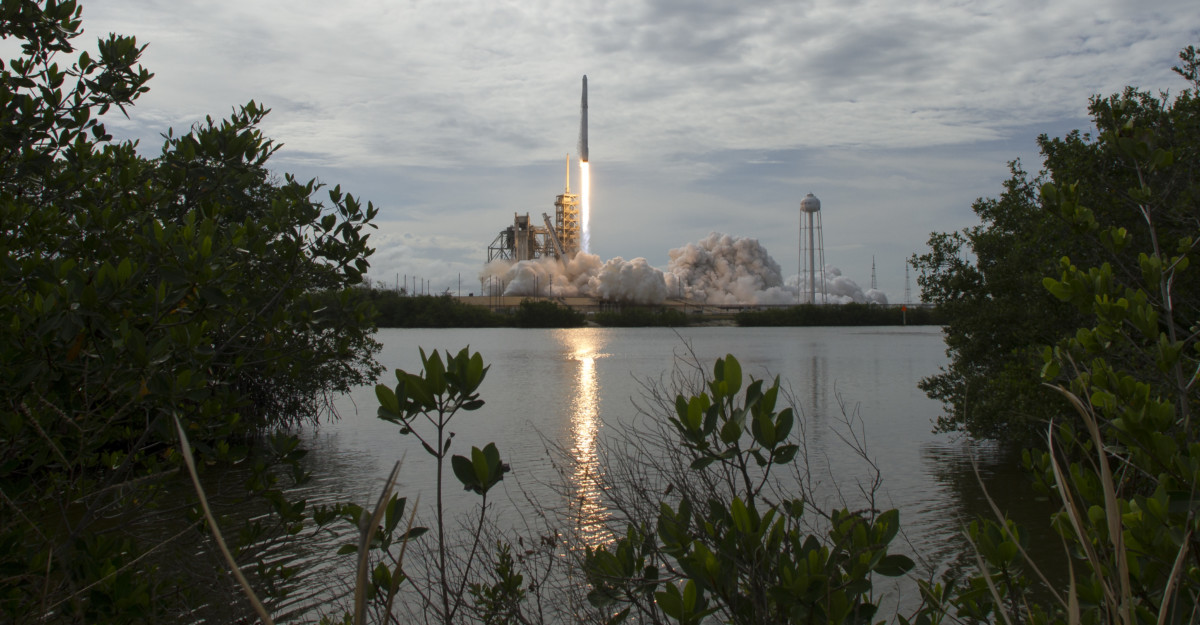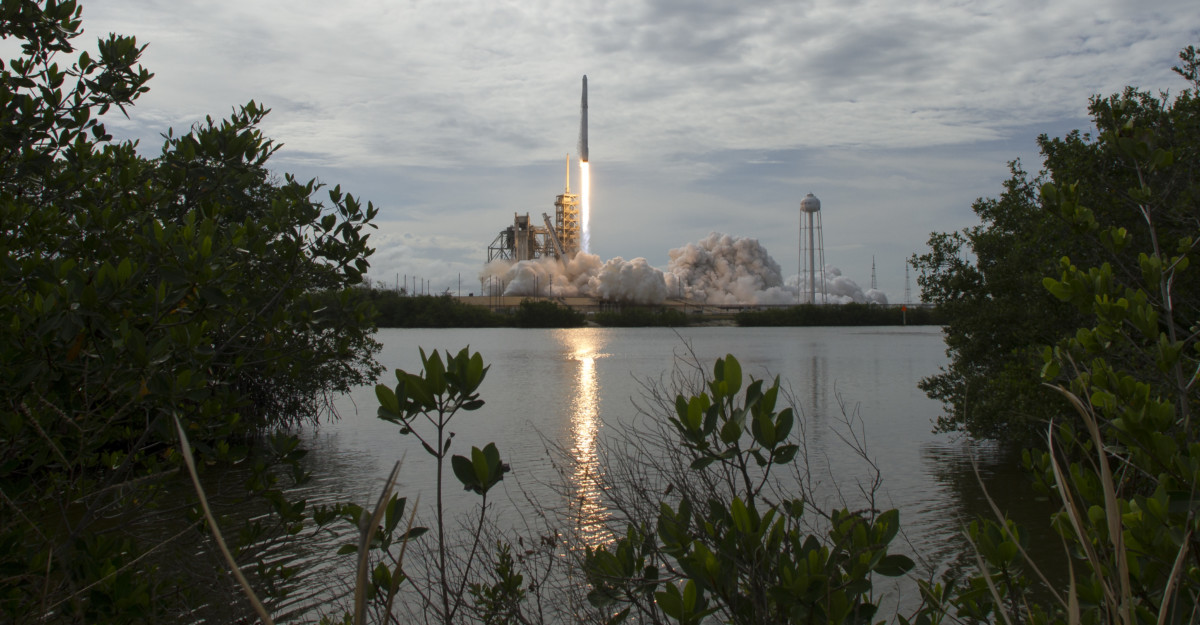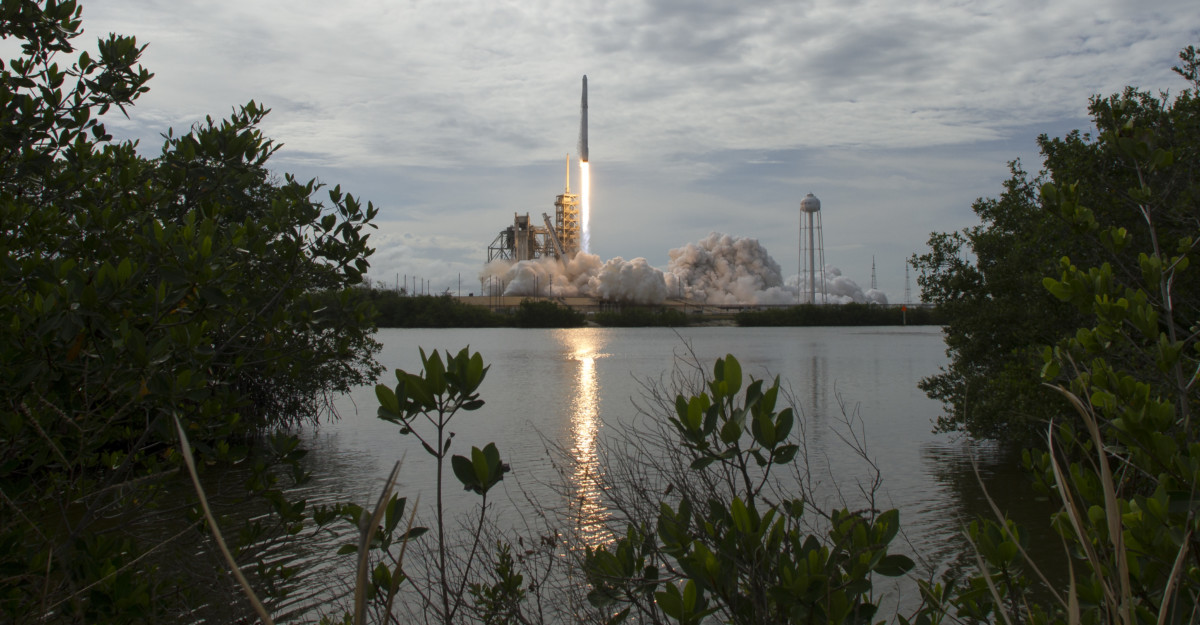 Some Americans seem underwhelmed by the possibility of affordable private-sector space travel, even as the industry sets its sights on loftier goals than shepherding wealthy clients into outer space.
Forty-one percent of registered voters said they were likely to travel to space if they could afford it, according to a Sept. 7-11 Morning Consult/POLITICO poll. A 48-percent plurality said they were not too likely or not at all likely to do so, even if they had the means.
Eleven percent didn't know or had no opinion, according to the national sample of 1,975 voters. The survey has a margin of error of plus or minus 2 percentage points.
Companies such as Elon Musk's Space Exploration Technologies Corp., Jeff Bezos' Blue Origin and Richard Branson's Virgin Galactic are pursuing expensive private space travel efforts, with SpaceX announcing in February 2017 that it had received a deposit to fly two private individuals around the moon in 2018.
Among poll respondents with annual incomes of $100,000 or more, 40 percent said they were likely to travel to space if they could afford it. Fifty-five percent of respondents in that income bracket said they were unlikely or not too likely to make the journey, even if it was within their budget.
SpaceX has not disclosed the amount it received to fly the two unnamed individuals around the moon, only saying they "already paid a significant deposit." Blue Origin has also not revealed the cost of its planned commercial space flights. Virgin Galactic, which is offering customers similar short trips into low Earth orbit, currently sells tickets for an upfront deposit of $250,000.
But space travel represents only a small component of the private sector's extraplanetary focus, one that is largely unaffordable to the average citizen — and, for that matter, the commercial space industry.
Angel Abbud-Madrid, director of the Center for Space Resources at the Colorado School of Mines, said space tourism "is always going to be a small thing there — but it's not the big objective of the investors that are looking into space."
"The more you can reduce transportation costs — which is what's really hindering our ability to get people and payloads and tourists into space — if you can lower that, I think NASA and any space agency would be quite interested," Abbud-Madrid said in a phone interview Thursday.
Many private-sector aeronautics companies are more invested in government contracts and the potential mining of space resources than chauffeuring clients into low Earth orbit or around the moon.
Several commercial space companies — including aerospace firm Moon Express Inc. and space robotics company Astrobotic Technology Inc. — have already contracted with NASA. Moon Express has indicated an interest in mining the moon's surface for natural resources and announced plans to launch a lunar lander in early 2018.
Bob Richards, Moon Express founder and chief executive officer, said the future of space exploration will include a mix of interests, but that "regularized private space travel (meaning journeys beyond Earth orbit) is a much bigger challenge and a much smaller market for the practical future of any current company."
"Like any frontier, the near term markets for commercial transportation beyond Earth orbit is for exploration serving various customers seeking knowledge and valuable economics, which will keep our robot scouts and prospectors busy for a few years, and this will eventually drive opportunity for settlement by humans," Richards said in an emailed statement Friday.
Congressional lawmakers and government officials have begun considering some of the partnership opportunities between the commercial space industry and NASA that would fundamentally change the future of space exploration.
While discussing the future of space exploration at the POLITICO Pro Policy Summit in Washington on Thursday, Rep. John Culberson (R-Texas) said "you ought to privatize it as much as you can."
"So getting to low Earth orbit is going to be dominated by the commercial — as it should be — private sector in this century," said Culberson, who chairs the House Appropriations Subcommittee on Commerce, Justice, Science and Related Agencies. "NASA's role will be the interplanetary highway system. We need to think of NASA as long-range, deep space exploration."