Bipartisan House Climate Caucus Wants Common Path on Clean Power Plan
The EPA announced its plan to repeal the rule on Tuesday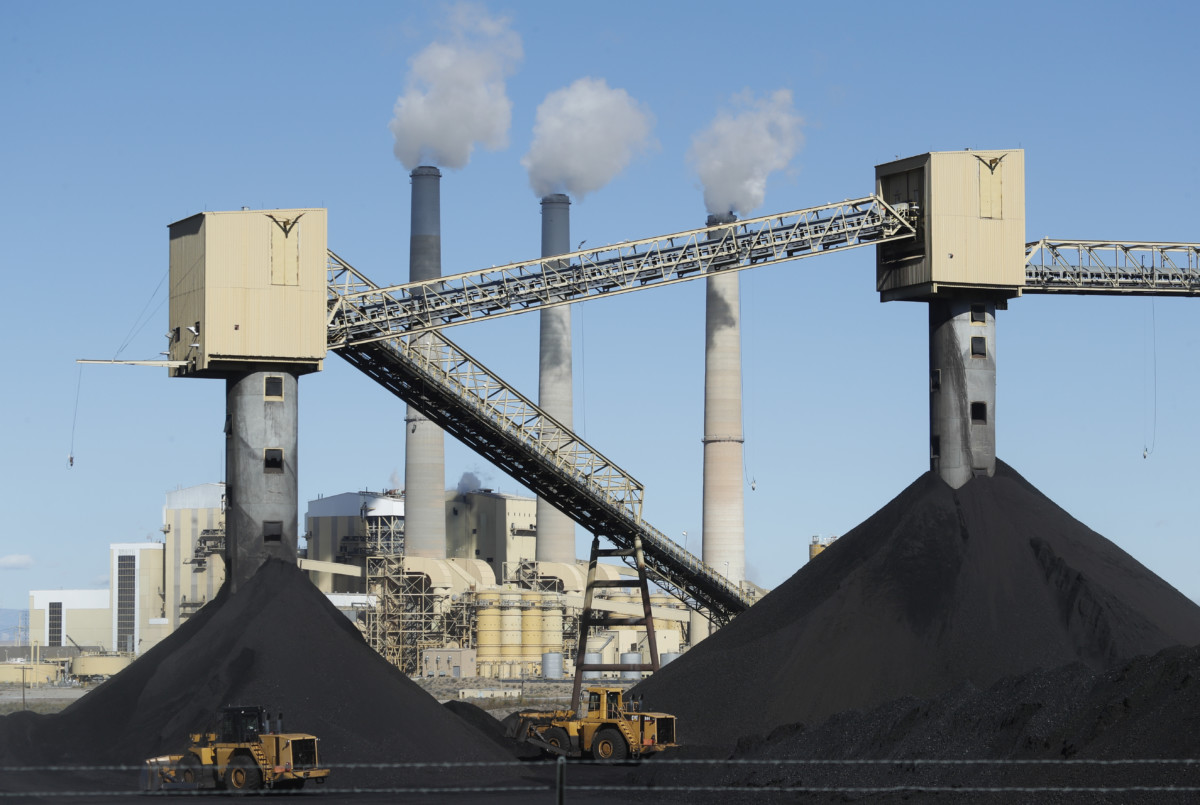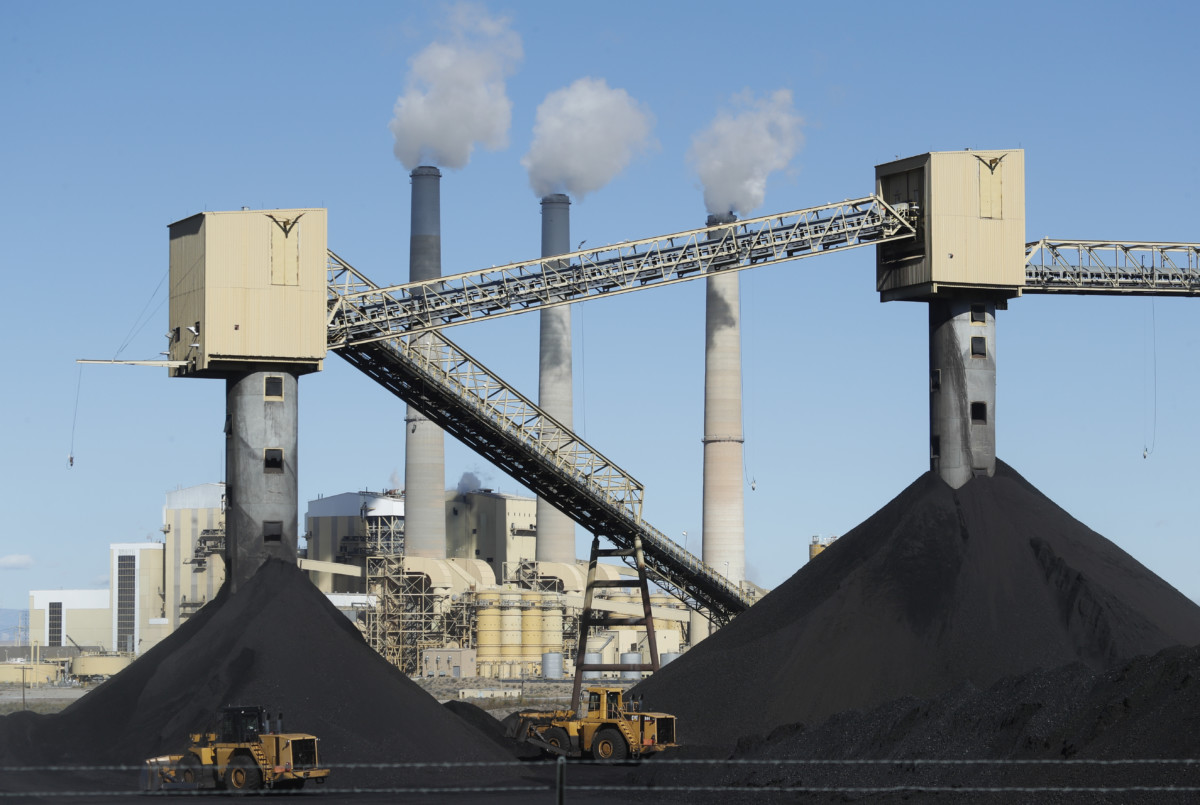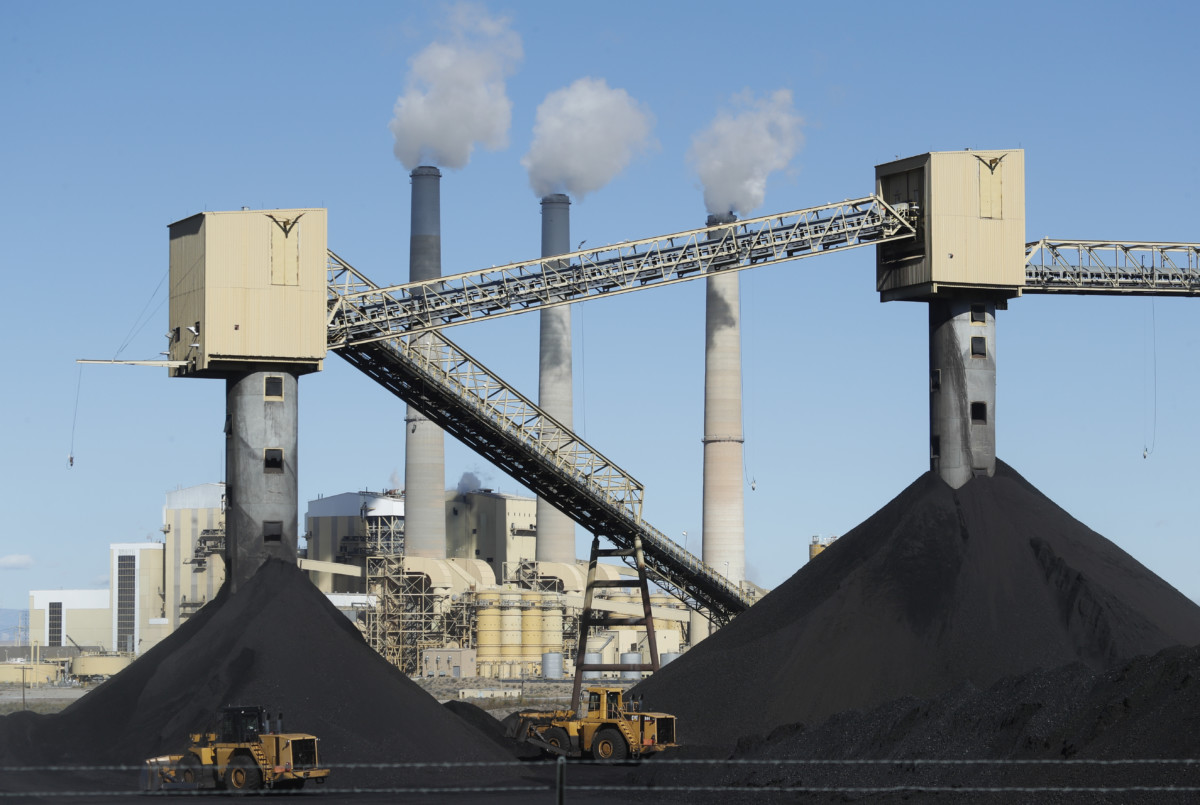 Leaders of the House Climate Solutions Caucus want to use the bipartisan group to find a compromise on how to replace the Obama administration's signature climate change regulation, the Clean Power Plan.
The Environmental Protection Agency on Tuesday announced its plan to repeal the rule, which regulates greenhouse gas emissions of power plants. And the House climate change group, which requires an equal number of Republican and Democratic members, wants to help shape what any replacement would look like.
"This is an issue where we ought to be able to get every member on board," Rep. Ted Deutch (D-Fla.), co-chair of the caucus, said in an interview on Tuesday. Deutch said that he is trying to work on a joint statement with his fellow caucus leader Rep. Carlos Curbelo (R-Fla.). When contacted for verification Wednesday, Curbelo's office did not immediately respond to a request for comment.
The topic of climate change has traditionally divided Republicans and Democrats, prompting skepticism about the group's ability to find middle ground and put forth legislation on the issue. But divisions may be narrowing, according to a Sept. 7-11 Morning Consult/Politico survey that showed growing concern about climate change from GOP registered voters after massive hurricanes pummeled several U.S. states.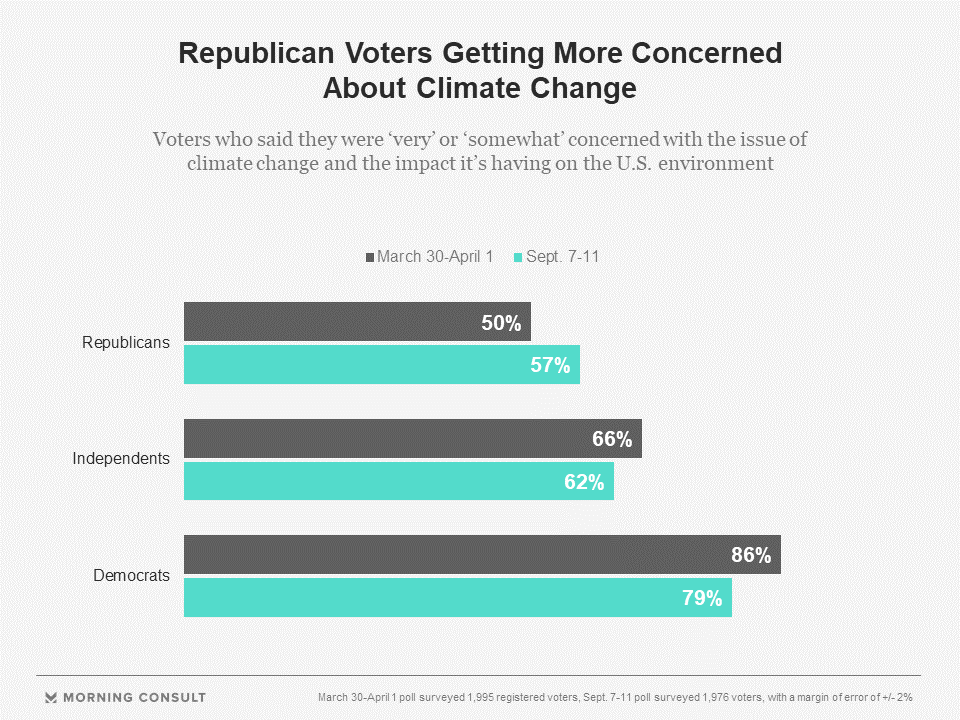 The caucus itself reached 60 members last week, evenly split between Republicans and Democrats — another sign of growing interest in climate action from constituents.
So far, some of the responses to the EPA's announcement have fallen along traditional party lines. Democratic leader Nancy Pelosi issued a statement Tuesday opposing the repeal of the Clean Power Plan, while Republican House Speaker Paul Ryan expressed his support for it.
"There's a lot of support to raise the standards for new power plants among Republicans. We're trying to capitalize on that support and garner Republicans so that we can speak with one voice there," Curbelo said in a Wednesday interview.
The EPA will soon issue a request for public comment on whether the agency should craft a replacement to the Clean Power Plan and what the scope of the new rule should be, according to EPA spokeswoman Liz Bowman.
"Of course our authority comes from Congress and we would always welcome and observe if they were to clarify or alter it," Bowman said Tuesday about the possible replacement of the regulation.
Steven Valk, communications director of the advocacy group Citizens' Climate Lobby, which says it helped initiate the caucus, said the group is the best chance for bipartisan legislation on a replacement for the Clean Power Plan.
Valk pointed out that caucus members already presented a united front when they voted to oppose an amendment to the National Defense Authorization Act that would have scrapped a requirement to conduct a study on the impact of climate change on U.S. military installations.
He said other Republican members of Congress joined those opposing the change in part because the caucus already had "strength in numbers" among the GOP.
But Climate Solutions Caucus members did not unite over the House budget resolution vote last Thursday, which included language that would pave the way for controversial Arctic drilling. Of the 18 Republicans that voted against the measure, seven were caucus members — but several appeared to oppose the resolution for other reasons, such as the negative impact on the federal workforce and state and local tax deductions, according to Hill aides and public statements.
"Some of these groups are more interested in partisan politics than they are on seeing bipartisan consensus in Congress around a responsible climate agenda."
Rep. Carlos Curbelo (R-Fla.)
The lack of a consistent united front on climate concerns lends to critics' complaints that the caucus is meant as shallow signaling to constituents. Rep. Gerry Connolly (D-Va.), co-chair of the all-Democrat Sustainable Energy and Environment Coalition, said membership in an environmental caucus wouldn't count for much if members do not also vote consistently to support environmental protections and law, such as the Clean Power Plan.
"You know it's easy to join a caucus and use it to argue that … 'What do you mean? I'm an environmentalist.' I don't think that ought to mask where you stand and how you vote," Connolly said in a Sept. 28 interview, referring to the membership of Republicans in the Climate Solutions Caucus.
In defense, Curbelo pointed out that very few Republicans were on the record acknowledging the significance of climate change when he joined Congress in 2015. He said the caucus is building toward driving the congressional climate agenda.
"Some of these groups are more interested in partisan politics than they are on seeing bipartisan consensus in Congress around a responsible climate agenda. Ted Deutch and I are working for the latter, for that bipartisan consensus, in spite of some of these ostensibly pro-environmental groups," Curbelo said Wednesday. Connolly's office did not immediately respond to a request for comment.