CMS Administrator Tavenner Leaving At End of February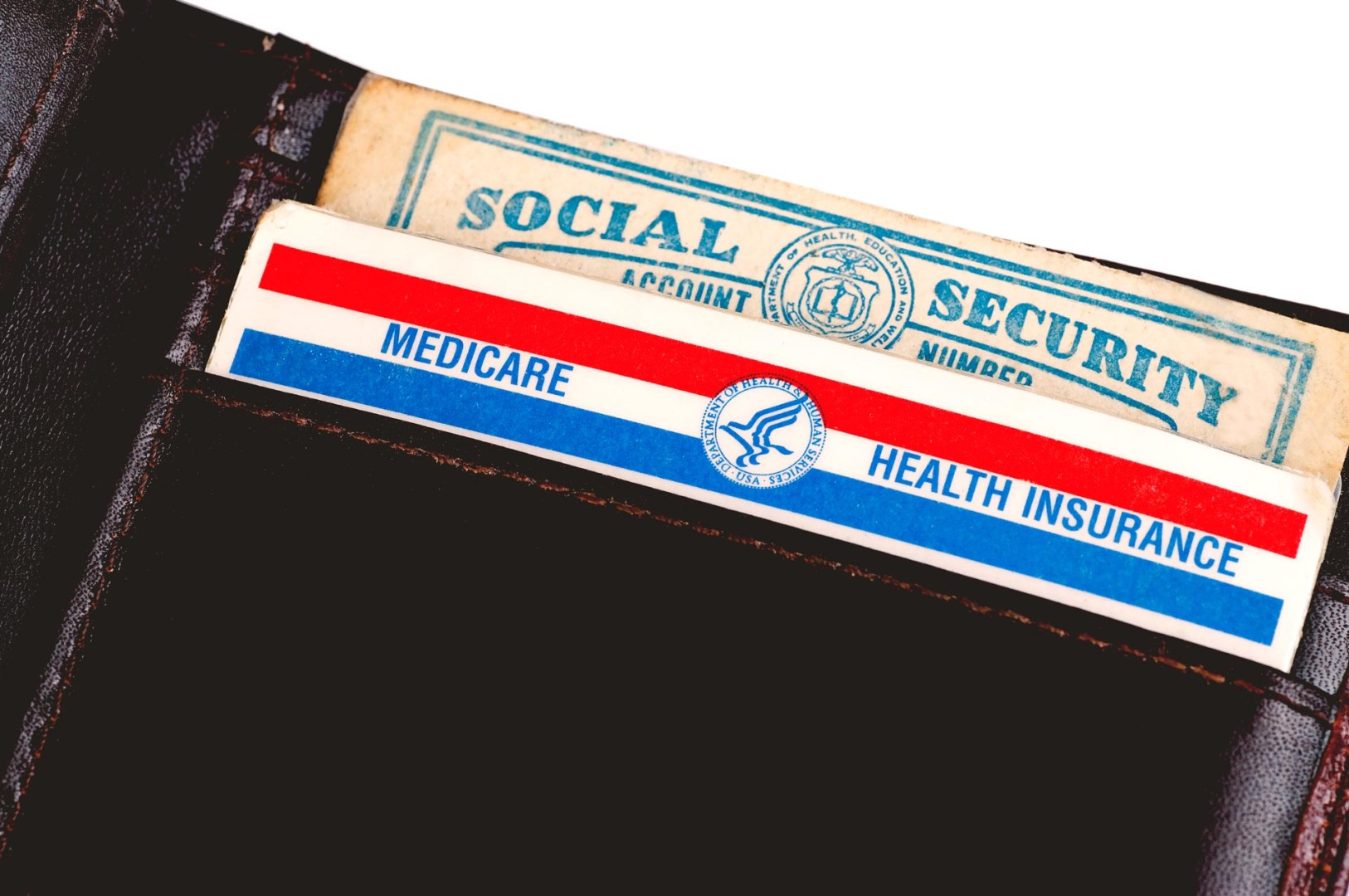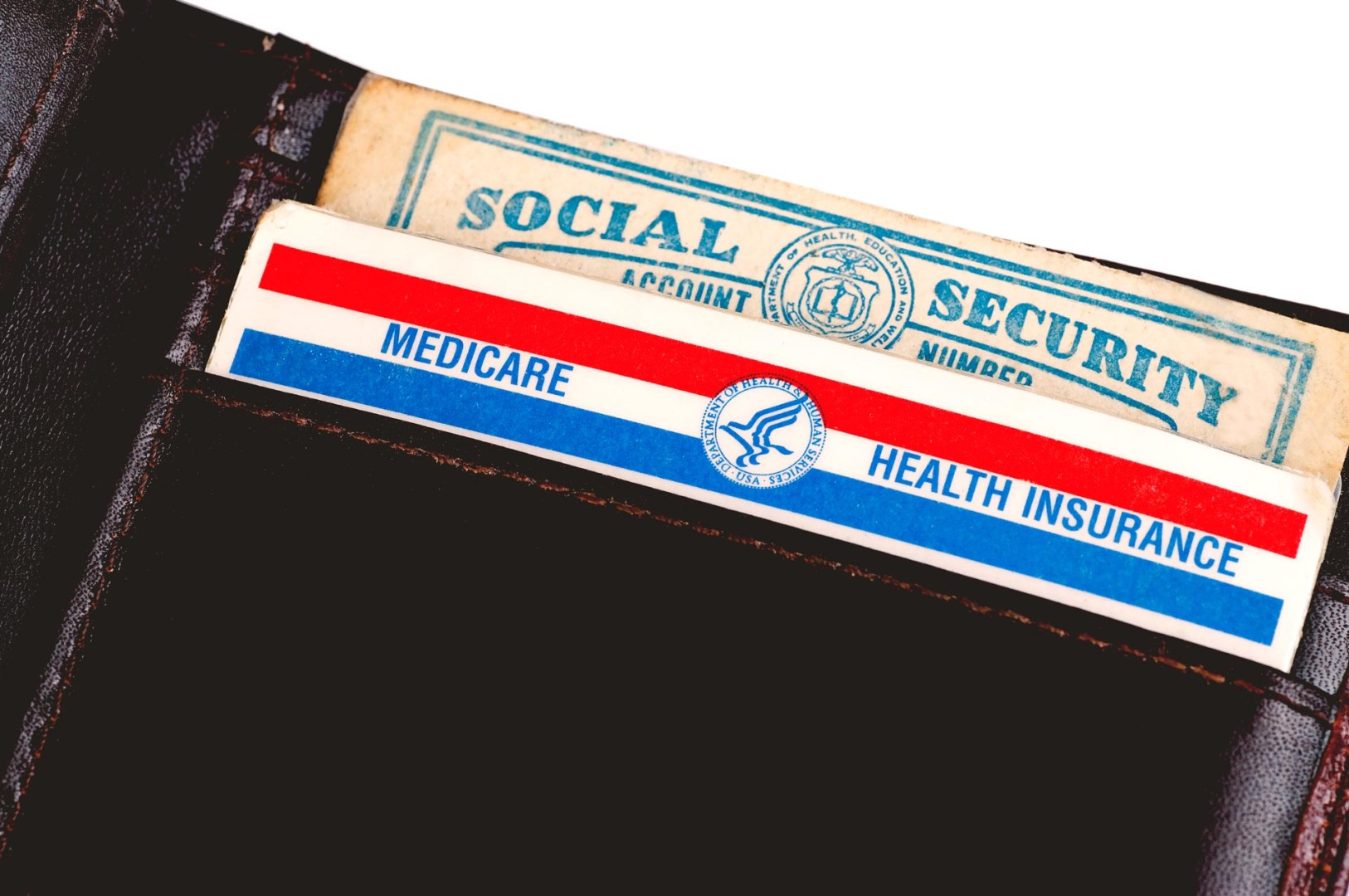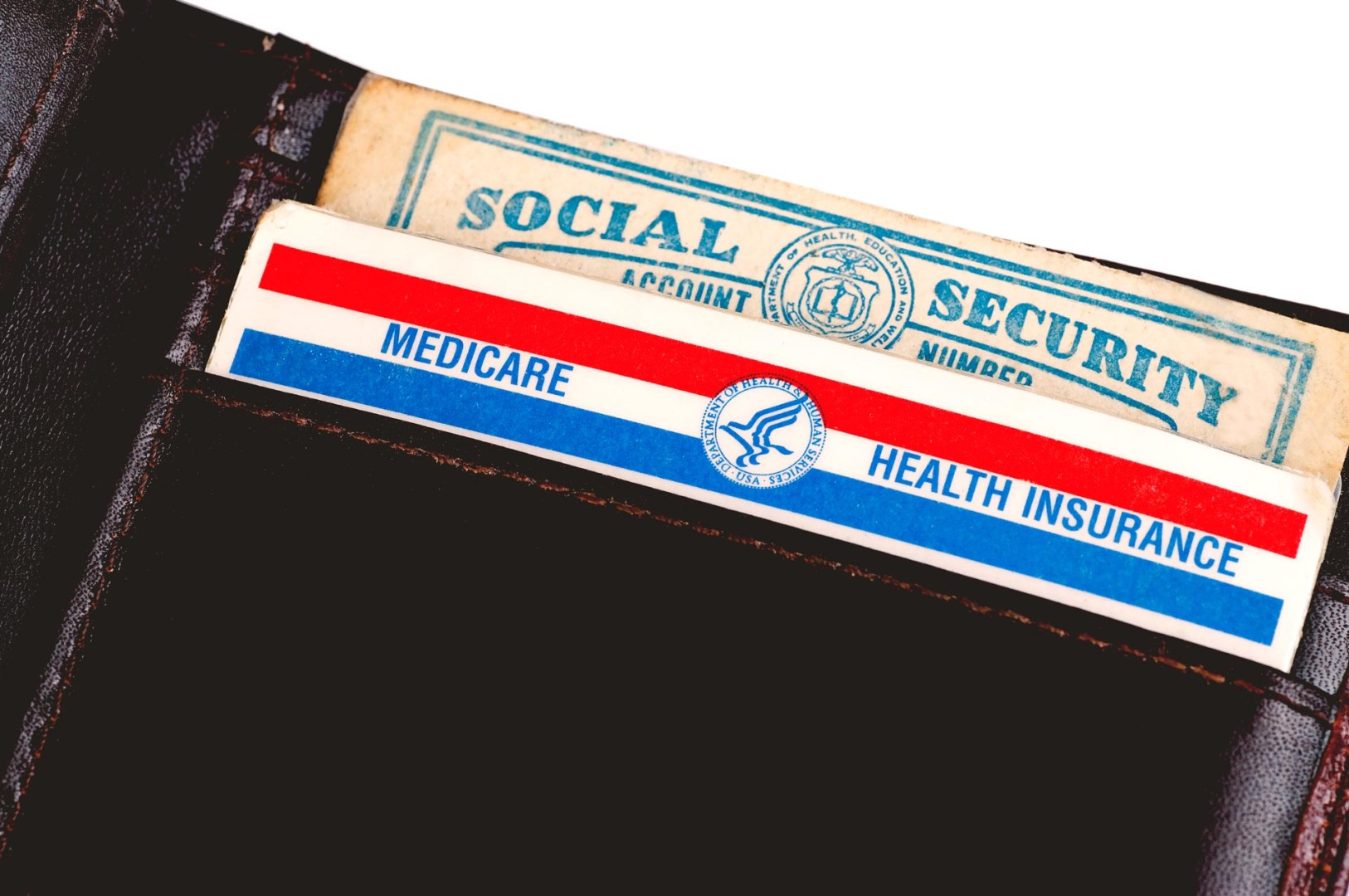 Centers for Medicare and Medicaid Services Administrator Marilyn Tavenner is stepping down from her position at the end of February, the Obama administration announced Friday. Tavenner led the implementation of the Affordable Care Act's insurance exchanges, from their disastrous launch in 2013 to the much smoother second round of enrollment this year. Tavenner had the support of key Republican allies in Congress, including now-Chairman of the Senate Finance Committee Orrin Hatch (R-Utah). She was approved by the Senate in May 2013 with only seven votes against her.
Below is the text of an email from HHS Secretary Sylvia Burwell announcing Tavenner's departure, followed by text of an email from Tavenner announcing her own departure to CMS staff:
From: Burwell, Sylvia M. (HHS/OS)
Sent: Friday, January 16, 2015 9:00 AM
To: OS – Political Staff; CMS – All_Email_Users
Subject: Important Staff Announcement
Dear Colleagues:
After five years – and countless hours – one of our most esteemed and accomplished colleagues, Administrator Marilyn Tavenner, has decided to move on from HHS, leaving us at the end of February.  Principal Deputy Administrator, Andy Slavitt, has agreed to become the Acting Administrator.
I hope you will join me in thanking Marilyn for her exemplary service, leadership, and historic record of accomplishment.
Marilyn first joined the Department during "snowmageddon" in February 2010. For the last half decade, she has insisted on pushing forward, no matter how severe the storms we faced.
It's a great testament to the respect she's earned that Marilyn was the first Administrator to be confirmed by the Senate in six and half years – and she was confirmed with overwhelming, bipartisan support.
Marilyn delivered historic results at the helm of CMS.
Under her watch, the solvency of the Medicare Trust Funds was extended to 2030.  In addition, her work on health care quality helped our nation achieve a 17 percent reduction in hospital acquired conditions – saving an estimated 50,000 lives and $12 billion in health care costs.
Marilyn led the effort to accelerate the development and expansion of innovative new health care payment and delivery models. And thanks to her efforts, CMS is a government leader in the use of predictive analytics to help combat waste, fraud and abuse.
It goes without saying that Marilyn will be remembered for her leadership in opening the Health Insurance Marketplace. In so doing, she worked day and night so that millions of Americans could finally obtain the security and peace of mind of quality health insurance at a price they could afford.  It's a measure of her tenacity and dedication that after the tough initial rollout of HealthCare.gov, she helped right the ship, bringing aboard a systems integrator and overseeing an overhaul of the website.
She is a big part of the reason why, as of this past spring, roughly 10 million Americans had gained health coverage since last year – the largest increase in four decades.
Another legacy of Marilyn's is her ability to attract a talented and dedicated team. We are extremely fortunate that her Principal Deputy Administrator, Andy Slavitt, has agreed to become the Acting Administrator. I know that he will continue to build on Marilyn's dedication to the mission of CMS.
Andy joined HHS with over 20 years of private sector experience.  As Principal Deputy Administrator, he oversees HealthCare.gov and the Department's work to upgrade the consumer experience. In addition, Andy is responsible for cross-cutting policy and operational coordination for the agency's Medicare, Medicaid, CHIP and Marketplace initiatives; combatting health care fraud; reforming health care delivery; and improving health outcomes.
Prior to joining CMS, Andy was the Group Executive Vice President for Optum, where he oversaw the delivery of clinical, technology and operational solutions to health care clients and consumers. He was a key member of the team that helped turn around the website last year.
We are grateful that Andy has agreed to step up – and we're so thankful for all that Marilyn has done for this Department, for our colleagues, and for the American people.  I am personally indebted to Marilyn for her partnership and all that she's done as I transitioned to HHS and wish her the very best.
Sincerely,
Sylvia M. Burwell
Secretary
From: CMS_Broadcast
Sent: Friday, January 16, 2015 9:01 AM
To: CMS – All_Email_Users
Subject: Thank You and Farewell from the Administrator
Importance: High
Dear Colleagues,
It is with sadness and mixed emotions that I write to tell you that February will be my last month serving as the Administrator for CMS. I have great pride and joy knowing all that we have accomplished together since I came on board five years ago in February of 2010.  The role of this agency has evolved over the years through both the leadership of many great previous Administrators, and also the legislative changes put forth by Congress.  CMS has always been "the biggest payer of healthcare services in the United States" and that in and of itself is a huge and complex responsibility for any Administrator and his or her team to manage.  And with the passage of the Affordable Care Act in March of 2010, we had many additional challenges put before us to look at ways to improve quality, reduce costs, eliminate fraud, increase transparency, and provide access to millions more of our fellow Americans. 
With those changes came a whole new set of responsibilities and a spotlight that brightly shown on all of us as we managed the largest federal agency budget, strong opinions across the nation, and our ultimate mission of improving our country's healthcare system and saving lives.  But with your hard work, dedication, commitment and resolve, you cleared the path and laid out a plan for all that we needed to accomplish.  As a result, you are truly transforming healthcare in this country.  So please let me take a moment to highlight some of the things we have accomplished together as a team over the past five years.
Quality
Our work to improve quality is ongoing, but so far we have seen a 17 percent reduction in patient harm nationally; which represents 50,000 lives saved, 1.3 million adverse events and infections avoided, and $12 billion in cost savings.  Additionally on a national level we have decreased hospital readmissions by 150,000 from January 2012 to December 2013.  And as for our quality measures, 90 percent of them have improved significantly over the last three years and we've tied 85 percent of our Medicare fee-for-service payments to quality as well.
We also continue to see quality improvements in the Medicare Advantage (MA) program. In 2015, we project that 40 percent of our Medicare Advantage contracts will achieve 4 stars or more in our star rating system, and more importantly we project that 60 percent of Medicare Advantage enrollees will be in plans with 4 stars or more.  Those figures represent a steady trend of our work to focus on quality in our MA programs; in 2014, 52 percent of MA enrollees were in plans with 4 stars or more; in 2013, it was just 38 percent.
And our Medicaid team has done a lot of great work supporting states as they improve quality in their Medicaid programs. One of the highlights resulting from their work is the recent launch of the Medicaid Innovation Accelerator Program, designed to improve both overall health and healthcare for Medicaid beneficiaries by supporting states to continue implementing new payment and delivery system reforms.
Costs
As an agency we rose to the challenge to control costs and increase value.  We are moving the needle by accelerating the development and expansion of innovative new healthcare payment and delivery models (Accountable Care Organizations, Patient Centered Medical Homes, Duals Demos, Bundles, State and Medicaid innovation, etc.).  In the past five years, we have seen historically low growth in overall healthcare spending, which is projected to continue into 2015. Medicare Part B premiums have been stable, beneficiaries are saving money on prescription drugs and preventive care, and the solvency of the Medicare Trust Funds was recently extended to 2030.  Our delivery system has improved significantly over the last 3 years and as a result of your efforts, we are delivering better healthcare to our citizens in need, focusing on prevention to keep our citizens healthy, and spending tax payer dollars more wisely to achieve both goals.
Fraud
The Affordable Care Act gave us significant new administrative authorities to combat fraud and abuse in our Medicare system and we have since been able to shift our approach to be more proactive and prevention focused, stopping fraud, waste and abuse before it occurs.  Our new rules helped us to implement new provider screening standards, initiate several provider enrollment moratoria, and remove over 350,000 providers from Medicare to date.  Another big accomplishment is the fact that we are new government leaders in the use of predictive analytics, and now screen every Medicare fee-for-service claim before it is paid – no other agency is using this technology on such a scale.  The technology also allows us to take swift proactive administrative action, such as payment suspensions; and as a result CMS is returning $5 dollars to the Trust Fund for every $1 spent on this system; and its impact on our bottom line is expected to continue to grow.
Data
We are also promoting delivery system transformation through our commitment to greater data transparency while continuing to protect and secure personally identifiable information.  We are proactively sharing more data with more stakeholders than ever before in CMS' history.  We have compiled and released numerous public use datasets, the most notable of which to date includes the release of data on hospital charges and physician utilization in 2013 and 2014. We launched the Open Payment public website this past September, providing consumers with powerful knowledge about financial relationships between pharmaceutical companies and physicians; and we logged data showing a total of $3.7 billion in payments between them in just the first year of data collection alone.
Access
Another one of our achievements has been our ability to grant so many of our citizens with much needed access to healthcare through both the Marketplace and Medicaid expansion.  Setting up a major, complex and unprecedented system such as the Marketplace came with many challenges, and it touched the work of everyone in this agency.  Through the hard work and determination of this agency, the Marketplace is a success.  Now in our second enrollment period we have much to be proud of; we came together and faced the challenges and are now providing millions of people with access to an affordable, high quality – and in some cases a lifesaving – healthcare plan.  Current estimates show us that nearly 6.8 million consumers have selected a plan in the Federally Facilitated Marketplace; and millions more have signed up through the State-Based Marketplaces. One of the greatest joys I experience is hearing the many personal accounts from colleagues here at CMS of a family or friend benefitting from the Marketplace. 
We're making great strides in Medicaid as well, enrolling approximately 9.7 million individuals in Medicaid since the first Marketplace open enrollment period; and now a total of 27 states and DC have expanded their Medicaid programs.  We've also done great work controlling costs and growth per enrollee spending, which in 2015 is projected to be only 0.1%.  And we've taken unprecedented steps to improve and increase long term services, support and care in a community setting through programs like Community First Choice, Balancing Incentive Program, and Money Follows the Person; these are life-changing programs for our beneficiaries.
With all of our Medicare and Medicaid programs, and now the addition of the Marketplace, the work you all do each day provides health insurance to over 110 million people.
Agency Operations
Our Regional Offices carry out so many critical functions for our agency. One of their greatest responsibilities is serving as the front line for CMS to so many of our providers, beneficiaries, States, contractors, and many other stakeholders.  They are our "boots on the ground team," and they provide essential face time and direct interaction with people across the entire country so that CMS can accomplish its mission. They handle casework for Medicare, Medicaid and the Marketplace; they do essential outreach and education; they convene meetings and attend conferences, often speaking on the Administrator's behalf; and they build partnerships with contractors and stakeholders.  Our Regional Offices bind our agency together as a whole, and connect us to America.
Information Technology is so essential to all functions of CMS and we have done tremendous work to implement complex new systems like the Marketplace functionality as well as the collection and management of a wide array of Marketplace data. With all the highly sensitive information CMS maintains, we've also put upgrades in place to increase secure communications and we've been able to reduce our IT costs in several key areas as well.
We have accomplishments to be very proud of in financial management; we faced many challenges over the past several years with additional ACA responsibilities and budget and resource restrictions, but our finance and budget team pulled us through. And we've had clean financial audits every year, with CMS achieving an unqualified audit opinion in December, 2013.
Additional achievements in our agency operations include renovating our Strategic Planning and Management Council, completing over $10 billion in contracts, grants and interagency agreements in FY 2014, and enhancing many of our Human Resources functions to both hire and retain our most valuable resource – our employees.
And of course all that I've listed above would not be possible without the talent and dedication of our many staff who devote long hours to writing our regulations, managing our enormous volume of correspondence, managing our relationships and communications with members of congress, and managing our public relations.  All of you serve essential functions in this agency and have the added challenge of managing and facilitating many cross-component collaborations – I am incredibly proud of all that you've enabled CMS to accomplish.
So as I think about all that we've achieved together over the past five years, I want to take this opportunity to make another leadership announcement and let you all know that March will be Aryana Khalid's last month serving as our Chief of Staff, and she will also be leaving CMS.  I know that many of you got to know Aryana well over her nearly five years with CMS and so you know how much I depended on her to help me lead our agency and guide all the work we had before us. She has truly been tireless in her efforts to support and carry out the mission of this agency and I know first-hand how passionate she is about the work we do each day. 
I speak for both of us when I say our roles in this agency have been both the most challenging and rewarding positions we've ever had in our careers. We are grateful to everyone at CMS for giving us such an amazing experience we will always be proud of and hold dear to our hearts.
Words will never be able to fully express the appreciation and gratitude I feel towards all of you. When I came here five years ago I never imagined what an amazing team I was going to be a part of and connected to so personally.  All of you are the most committed, hardworking, inspirational individuals and civil servants that I have ever had the honor of working alongside, and it is my privilege to call you colleagues and teammates.
I feel fortunate to leave here with a great sense of accomplishment, a wealth of knowledge, many new friends and the comfort of knowing that the citizens of this country and I are in great hands with all of you and your incredible drive and commitment to continue transforming our healthcare system. 
Sincerely and gratefully yours,
Marilyn Tavenner