McConnell Makes Rare Committee Appearance to Blast EPA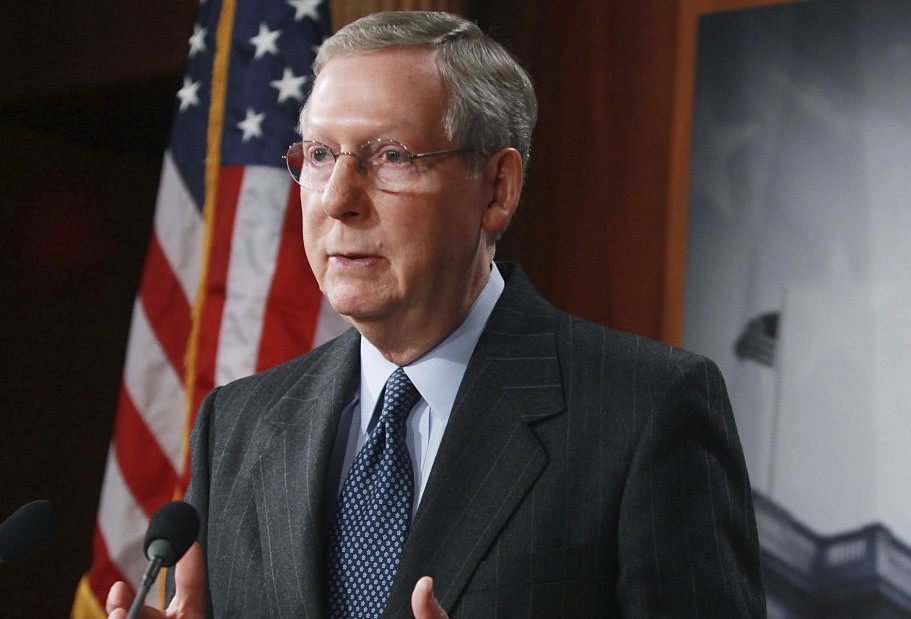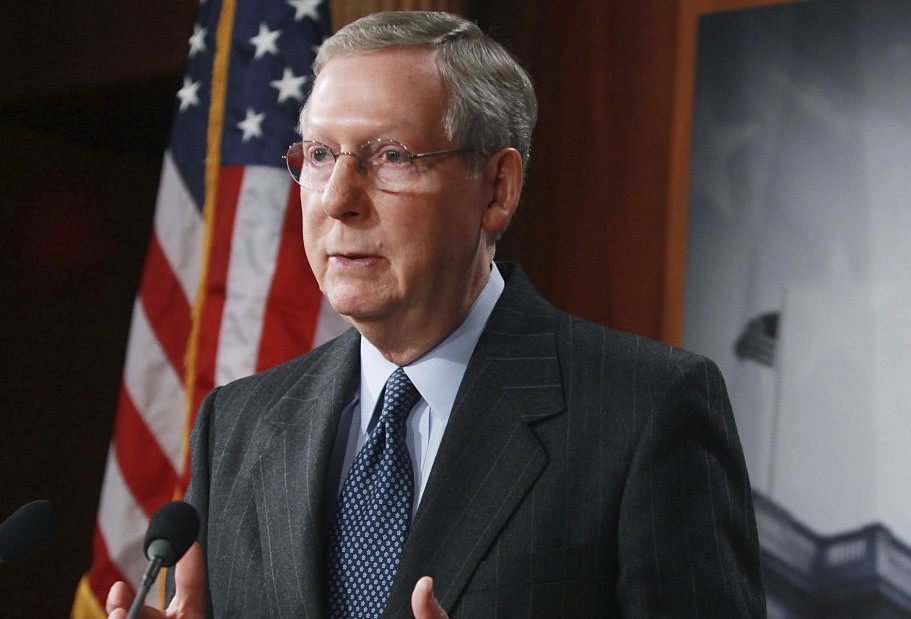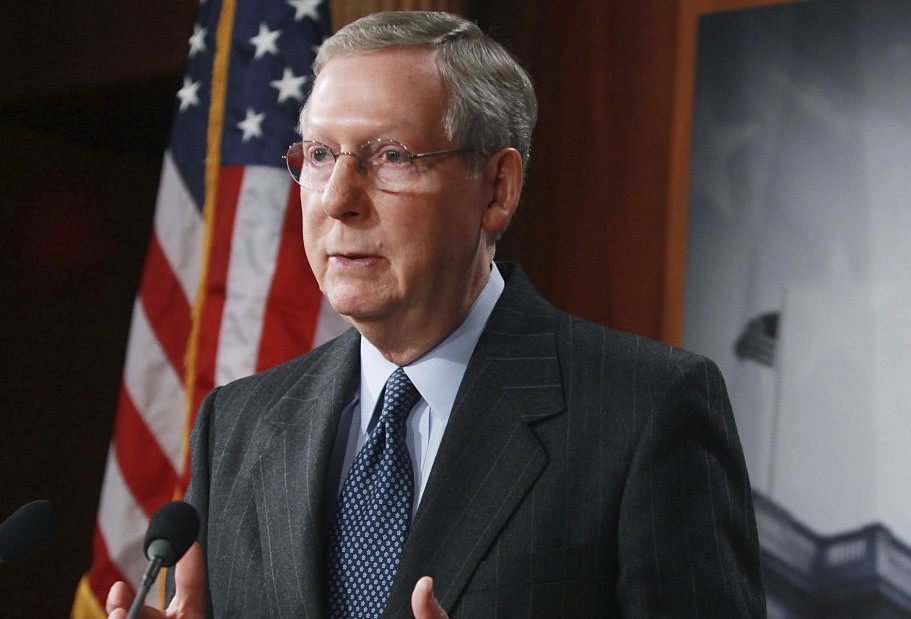 Senate Majority Leader Mitch McConnell on Wednesday made a surprise appearance at a committee hearing focused on his favorite topic: Rolling back regulations proposed by the Environmental Protection Agency.
McConnell, who has spearheaded much of the GOP's war against the embattled agency, used his unusual appearance at a Senate Environment and Public Works Committee hearing to rail against proposed ozone regulations, which he said would cost jobs in Kentucky, the third-largest coal-producing state in the country.
"What a pleasant surprise," said Gary Moore, Judge–Executive for Boone County, Ky., a witness at Wednesday's hearing. Moore, called to testify on the impact of EPA's proposal to strengthen the National Ambient Air Quality Standards for ground-level ozone, added happily: "I was not expecting that."
McConnell said the EPA's proposed rule would be the costliest regulation in U.S. history.
"This regulation would have a serious detrimental effect on jobs and electricity prices," McConnell said, "and it could have the most devastating impact yet on Kentucky coal jobs."
McConnell is a co-sponsor of the Clean Air Strong Economies Act (S. 751), a bill championed by Sen. John Thune (R-S.D.). CASE would require 85 percent of the counties that haven't met ozone standards set in 2008 to achieve them before EPA can lower the standard further.
The legislation is co-sponsored by 23 Republicans, including EPW Committee Chairman James Inhofe (R–Okla.) as well as Senate Energy Committee Chairman Lisa Murkowski (R–Alaska). One Democrat, Joe Manchin (W.V.), is also backing the bill.
CASE is one of several measures introduced by Republicans this year to roll back or eliminate EPA rulemakings. Also under attack are the administration's plans to cut carbon emissions from power plants, separate rules setting pollution limits on coal-fired power plants, and rules regulating small streams and wetlands.
McConnell has taken other steps to place himself between the EPA and its new proposed rules. Earlier this year, he appointed himself to an appropriations subcommittee on energy and water, which oversees EPA funding.