Short-Term Highway Extension Back on the Table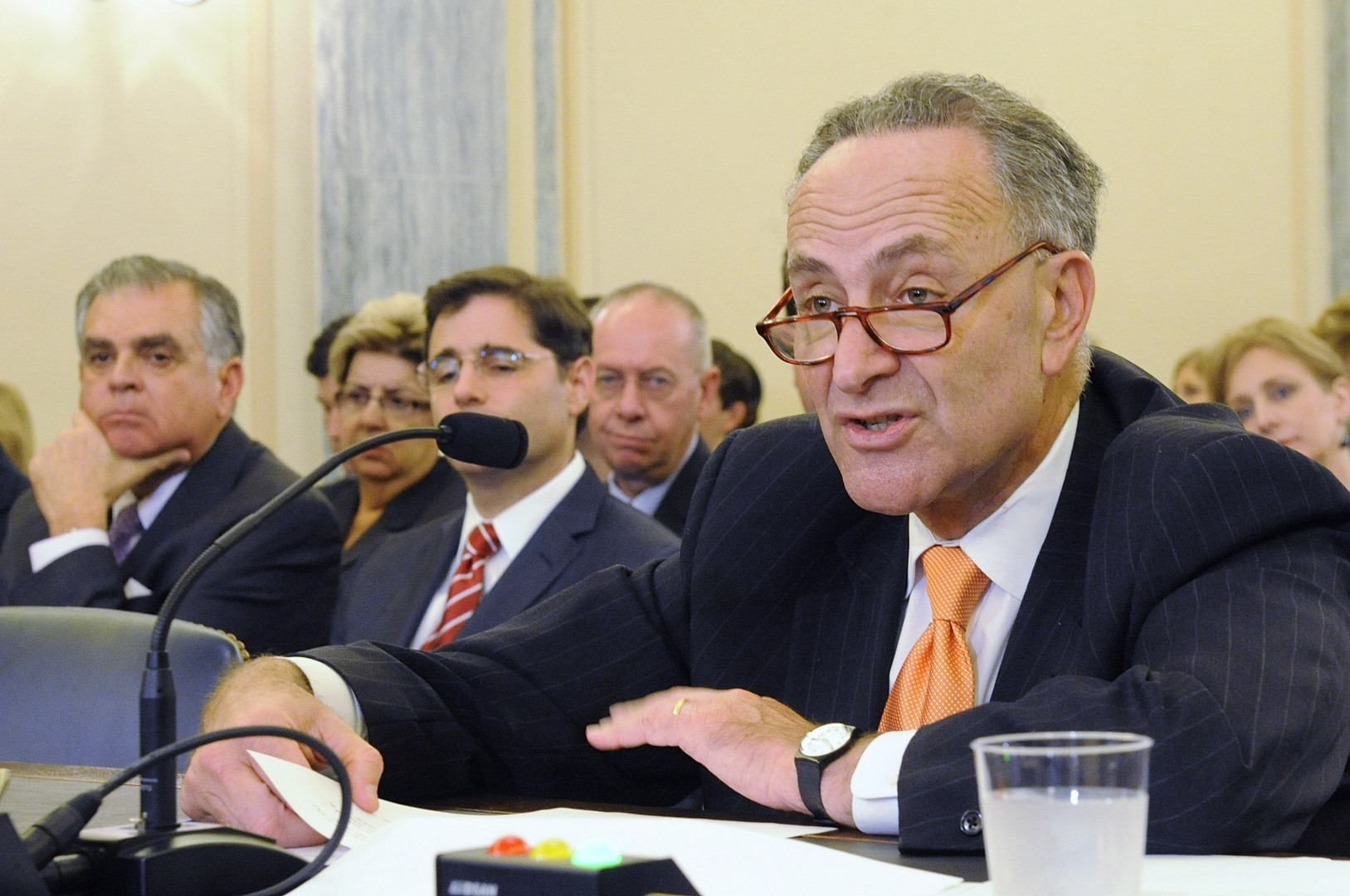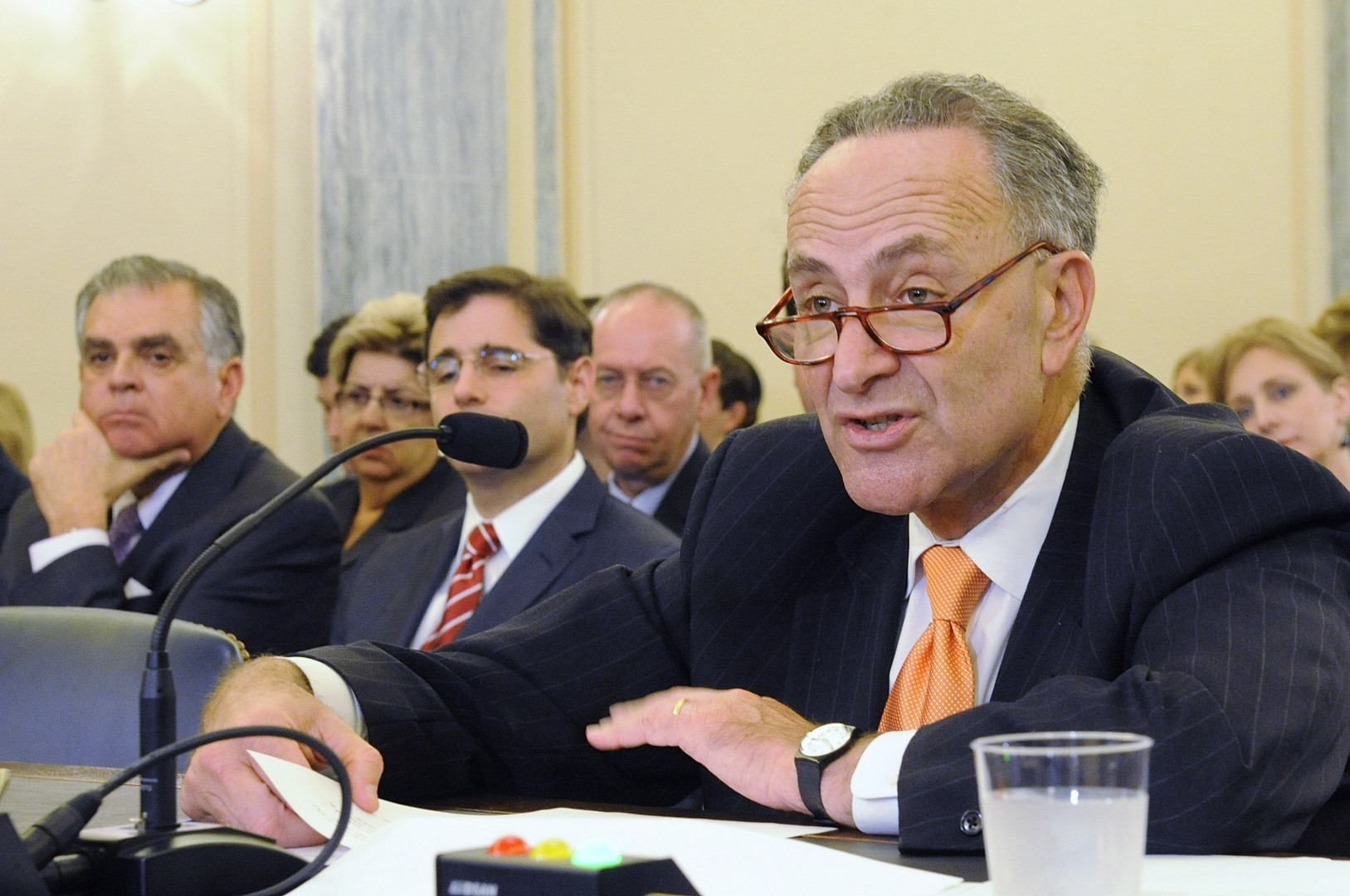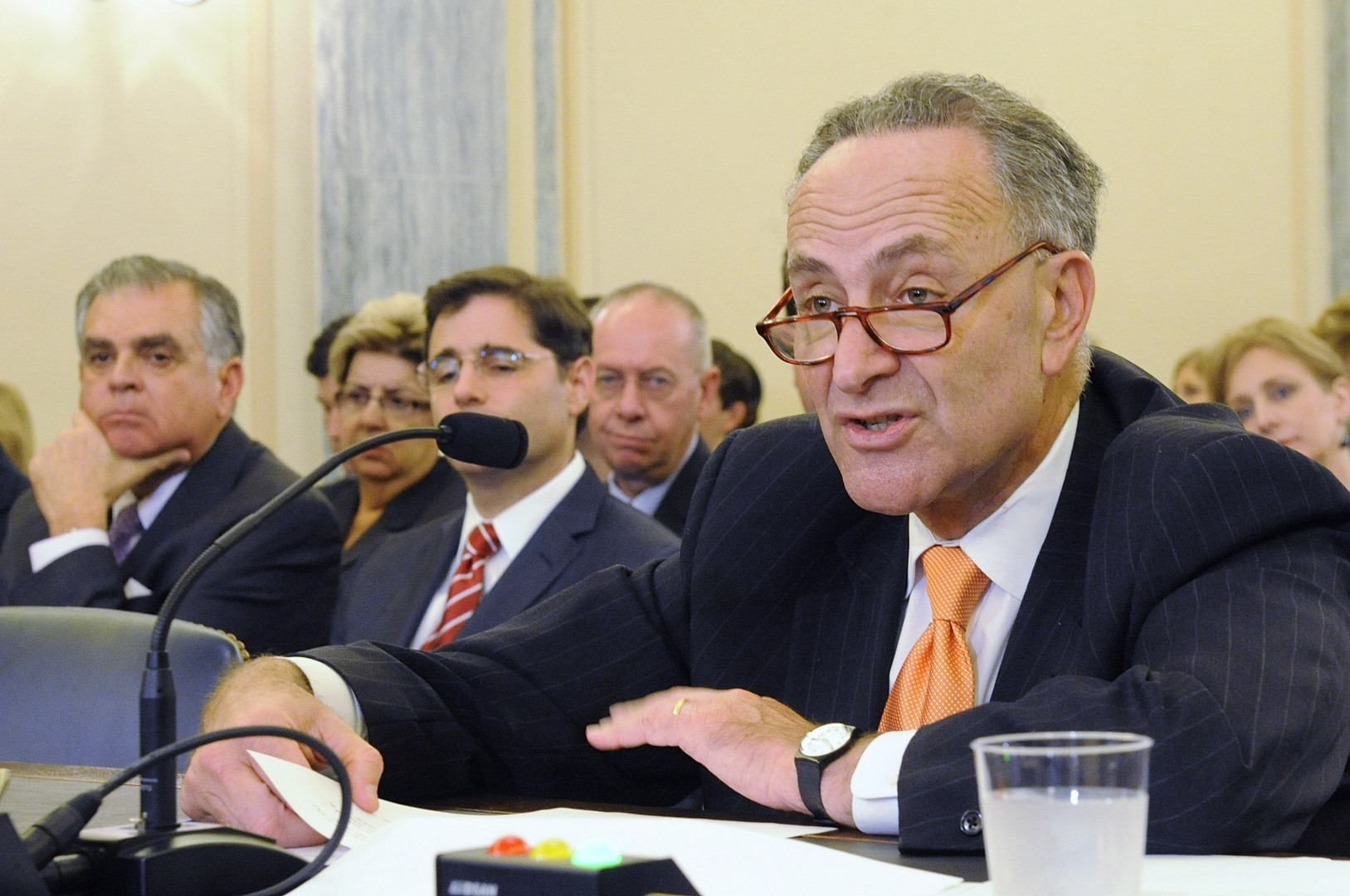 Senate Democrats opened the door on Wednesday to a possible short-term extension of the Highway Trust Fund a week before the chamber begins debate — and just as Republicans seemed to suggest the bipartisan will for a longer-term extension is sapping away.
Sen. Chuck Schumer (D-N.Y.) told reporters on Wednesday that some Democrats could be willing to agree to another shorter extension of the Highway Trust Fund if it were used to buy time for a longer extension later this year, one funded by a tax reform plan Schumer outlined with Sen. Rob Portman (R-Ohio) earlier in the day.
"If it looks like there is a growing consensus, a gelling consensus, that this is a way to pay for a long-term, robust highway bill, then many people on both sides of the aisle would have less objection to an extension if it's the only way of getting something done," Schumer said.
Just last month, Senate Democrats threatened to block an upcoming transportation bill unless Republicans committed to a multi-year reauthorization of highway funding at higher funding levels. The current Highway Trust Fund will expire on July 31 if Congress does not act.
The main sticking point between Democratic and Republican senators is a funding mechanism.
The most recent highway bill was signed into law in 2012. It initially authorized funds for fiscal years 2013 and 2014, and short-term extensions have kept the money flowing since. Democrats are eager to find a longer-term solution.
On Wednesday, Schumer did not say what specific assurances it would take for him to support a short-term extension, and a spokesman declined to elaborate. But his remarks hinted at a solution to another in a long list of seemingly intractable partisan face-offs. Senate Majority Leader Mitch McConnell (R-Ky.) told reporters Wednesday that he aims to take up highway legislation next week after completing consideration an education reform bill on the floor this week.
But Senate Republicans on Wednesday were cool to the idea that a tax reform deal could be reached this year.
"Could this be punted into December and buy some more time to work through and see if there is a path towards tax reform? Yes," Sen. John Thune (R-S.D.) told a group of reporters Wednesday. "But I'm just a skeptic that that happens."
Schumer and Portman's outline, released earlier Wednesday, would include a one-time transition charge on overseas corporate profits transferred into the U.S. That money would be used to cover shortfalls in a multi-year transportation funding measure.
The report received the support of at least one high-profile Republican in Congress.
"I applaud Senators Portman and Schumer for producing a bold, bipartisan framework for updating the way we tax American companies doing business in other countries," House Ways and Means Chairman Paul Ryan (R-Wis.) said in a statement.
But other Republican leaders voiced reservations throughout the day about multiple parts of that proposal. McConnell and Senate Finance Chairman Orrin Hatch (R-Utah) have said they prefer a comprehensive overhaul of the entire tax code, as opposed to the partial international reform proposed by Schumer and Portman.
And McConnell suggested Wednesday that some in his party don't believe the money for a long-term highway bill is there. McConnell said there is "considerable skepticism" that the money exists at all for a six-year highway proposal, like one put forward by the Senate Environment and Public Works Committee.
Thune said the best bet would be to fund a highway bill this month using budget cuts for as long as possible and save tax reform for another day.
"I think our best outcome today is to try and move a highway bill, a multi-year bill, as much as we can find offsets for," Thune told reporters Wednesday, "and try and get to a time hopefully in 2017 when we have a new president we can work with on tax reform."
Asked whether Democrats could support such a plan, Schumer said he'd have to wait and see.
"We've been waiting for months for Sen. McConnell to tell us what his plan is," he added. "What is it? And can it get bipartisan support?"
And while it might not be clear to Schumer and his fellow Democrats exactly what Republicans intend to put forward next week, it's plain that Republican leadership thinks a highway deal involving international corporate tax reform is a non-starter in the short term.
"There is no way we're probably going to get international tax reform done by the end of July," Thune told reporters.
McConnell explained that's because tax deals take a considerable amount of negotiation, and thus time.
"Even some component, some subset of [a tax overhaul] that might be included in a larger comprehensive bill is pretty hard to put together to meet the time constraints that we have on the highway bill," he said.