Senate Dems Demand Budget Negotiations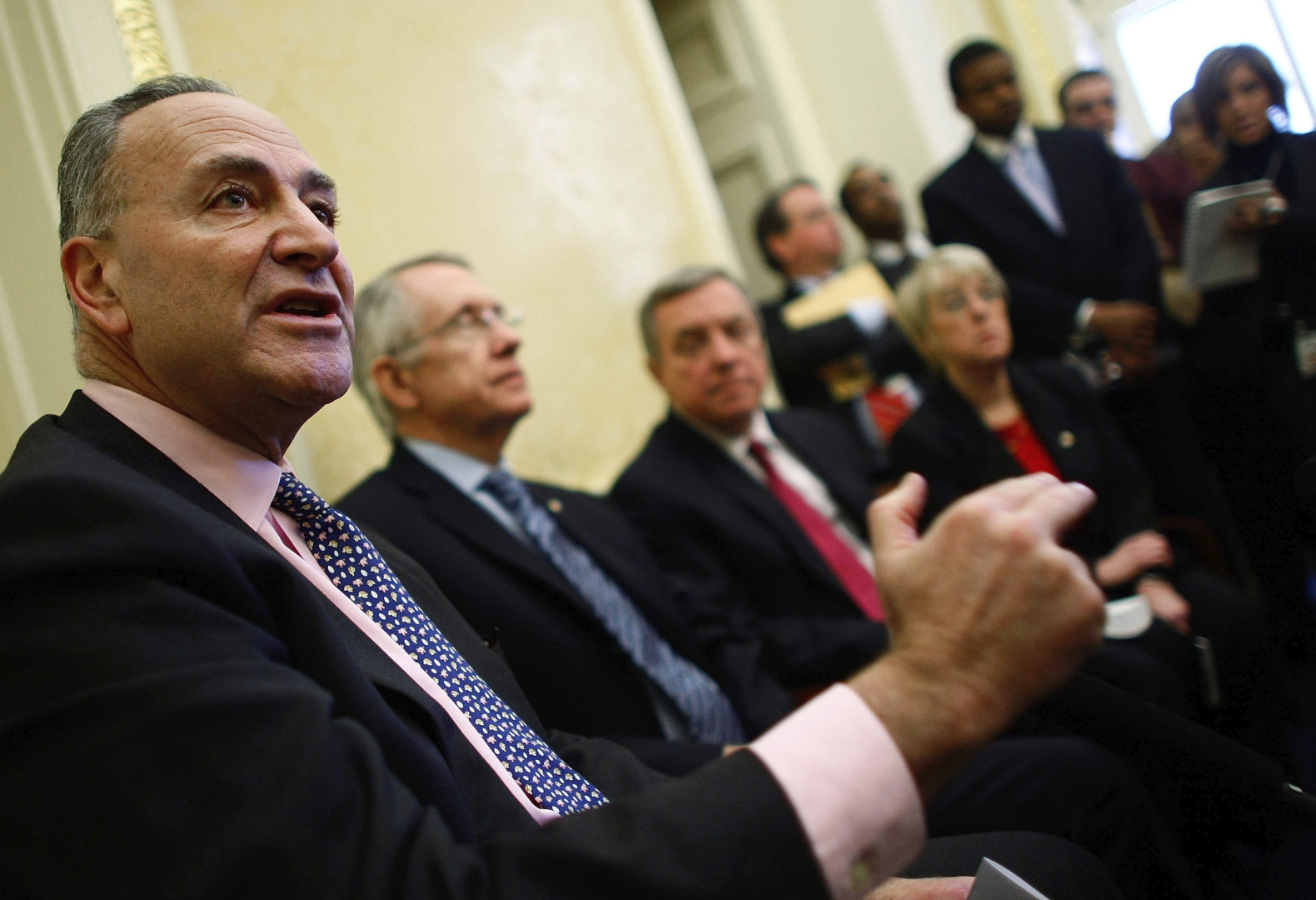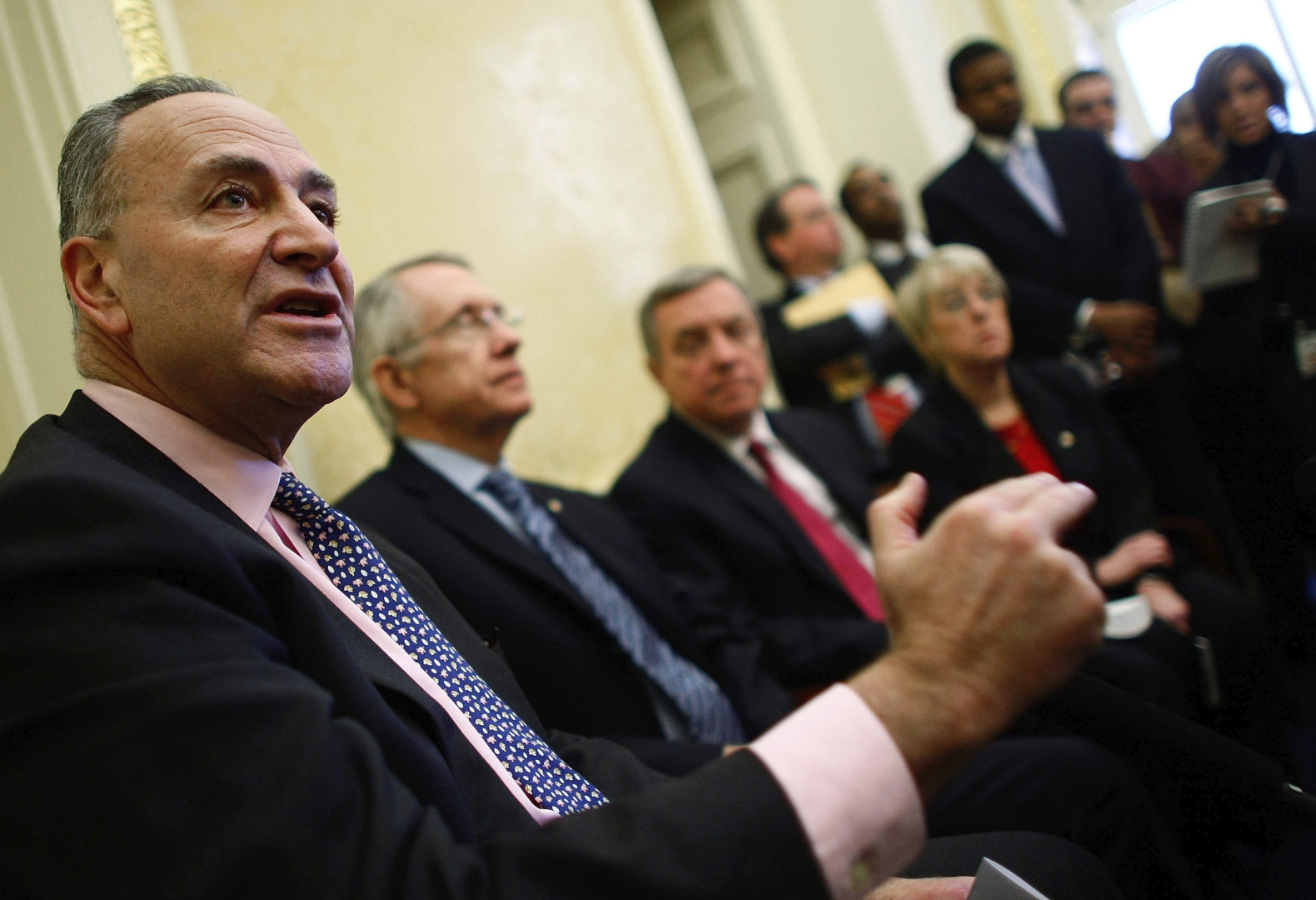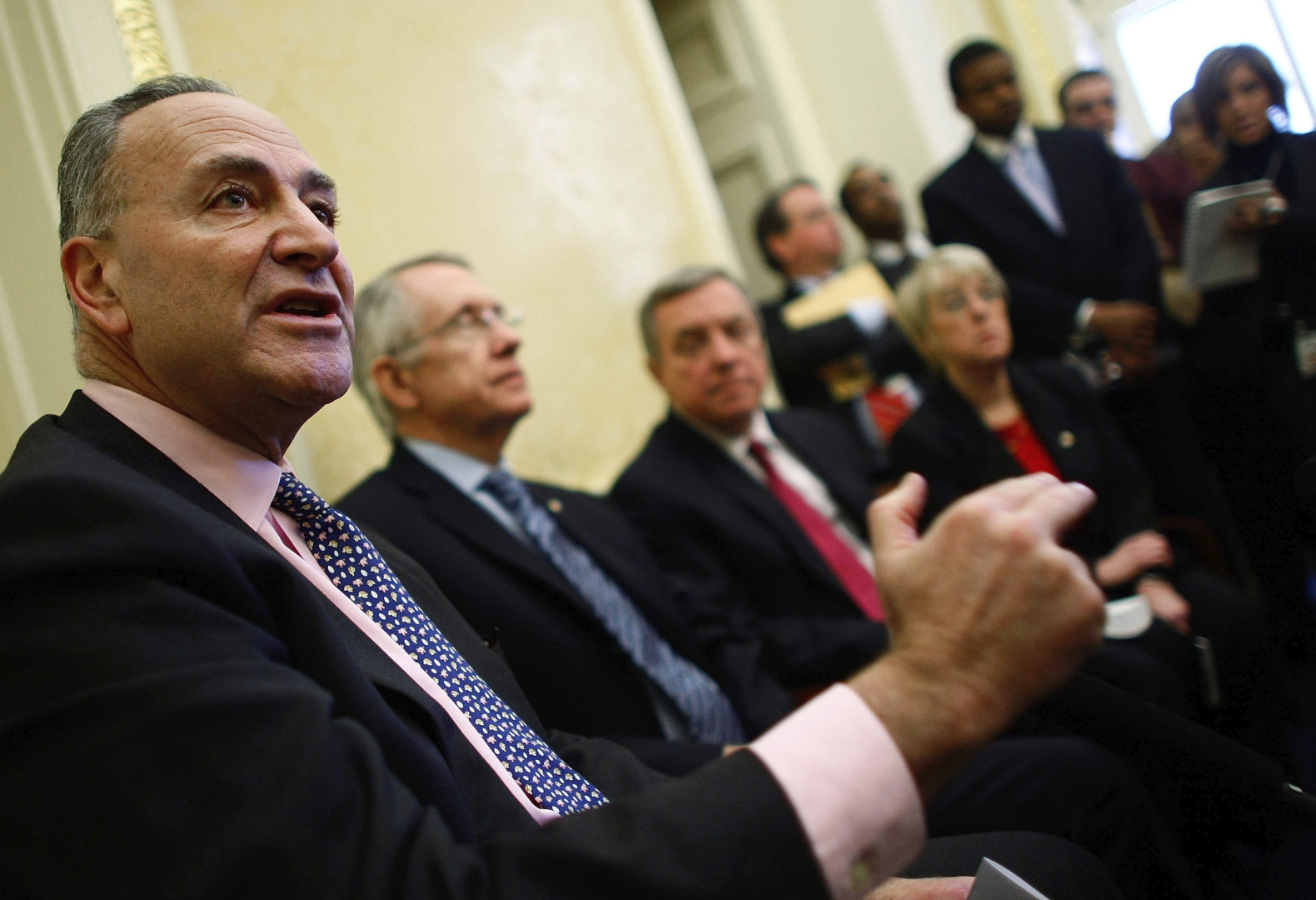 Just weeks before the end of the fiscal year, Senate Democrats on Tuesday demanded Senate Majority Leader Mitch McConnell open bipartisan budget negotiations before Congress returns from its August recess in order to avoid a last-minute debacle that could risk shutting down the federal government.
"With the existence of a clear and urgent deadline for action, we believe it would be unwise to wait until after the Congress returns from the August state work period – just 23 days before the end of the federal fiscal year – to begin talks on a path forward," says a letter to McConnell signed by all 46 members of the Senate Democratic caucus. "We are ready and willing to work with you to produce a fair and balanced Bipartisan Budget Act of 2015."
McConnell's office did not immediately respond to a request for a comment.
The 2016 fiscal year begins on Oct. 1, and weekend breaks mean both the House and Senate will be in session at the same time for only ten days once they return Sept. 8. That already brief window is shortened even further by Pope Francis's planned visit next month, as well as McConnell's promise to allow each senator the chance to speak on the floor about the Iran nuclear deal before a Sept. 17 deadline to vote on the international agreement.
Nonetheless, just before leaving for the August recess, McConnell assured reporters that the government would not shut down at the end of the fiscal year.
"There will not be a government shutdown," he said. "At some point we'll negotiate the way forward."
Senate Democrats said Tuesday those budget negotiations have yet to begin.
Even if budget negotiations begin now, Republican leaders have downplayed the possibility of a deal being reached in time. In July, House Speaker John Boehner (R-Ohio) told reporters that a continuing resolution would be necessary to keep the government open while a deal is negotiated.
But so far Republican leadership has not signaled how long that extension might last, raising the specter that budget negotiations could collide with other high-profile deadlines Congress faces over raising the debt ceiling, passing a package of tax extenders and reauthorizing the Federal Aviation Administration. Some Republicans have suggested that several of those big-ticket items may be rolled into one legislative package, to reduce the pressure of looming deadlines.
The two parties have been in a standoff over the federal budget for months. Democrats in the Senate have blocked Republican appropriations bills that adhere to discretionary budget caps on domestic spending put in place by the Budget Control Act of 2011.
The Republican plan technically abides by those spending caps for defense spending as well, though it gets around funding restrictions by funneling nearly $40 billion into a special Pentagon war account. Democrats and the White House want to raise caps across the board and increase funding to domestic and defense programs equally.
Meanwhile, House Democrats voted en masse to oppose several funding measures in their chamber until a controversy surrounding the display of confederate flags on federal property brought the appropriations process to a halt as well. And even were any bills to make it through Congress, the Obama administration has promised to veto any appropriations that maintain BCA caps.
Republicans say they remain committed to doling out federal money through the regular appropriations process, passing individual bills one at a time and sending them to the White House to be signed into law. But even while acknowledging that a stopgap funding measure will be required in September, Republican leaders, especially in the Senate, are unwilling to cede too much to Democrats, now that Republicans control both houses of Congress for the first time since 2006.
The text of the full letter Democrats sent to McConnell is below:
The Honorable Mitch McConnellMajority LeaderU.S. SenateS-230 The Capitol

Washington, DC 20150

Dear Leader McConnell:

There are less than two months left in the fiscal year, and we are deeply concerned by the fact that negotiations to craft a bipartisan budget agreement have not yet begun. With the end of the fiscal year looming, we urge you to immediately schedule bipartisan budget negotiations so that we can work together over the coming weeks to avoid another manufactured crisis.

Inaction and failure to responsibly restore sequester-level cuts in FY16 appropriations bills will have real consequences for our country. That is why we are eager to start working as soon as possible to negotiate a compromise that will keep our nation and economy strong, and keep the government open.

With the existence of a clear and urgent deadline for action, we believe it would be unwise to wait until after the Congress returns from the August state work period – just 23 days before the end of the federal fiscal year – to begin talks on a path forward. We cannot afford to wait, only to let delay and inaction bring us to the brink of another totally predictable and completely preventable crisis.

We are ready and willing to work with you to produce a fair and balanced Bipartisan Budget Act of 2015.  Therefore, we respectfully request you schedule the first round of these important negotiations as soon as possible.

Sincerely,

Harry Reid

Richard J. Durbin

Charles E. Schumer

Patty Murray

Barbara Mikulski

Patrick J. Leahy

Dianne Feinstein

Barbara Boxer

Ron Wyden

Jack Reed

Bill Nelson

Tom Carper

Debbie Stabenow

Maria Cantwell

Robert Menendez

Ben Cardin

Bernie Sanders

Sherrod Brown

Robert P. Casey, Jr.

Claire McCaskill

Amy Klobuchar

Sheldon Whitehouse

Jon Tester

Tom Udall

Jeanne Shaheen

Mark R. Warner

Jeff Merkley

Michael Bennet

Kirsten Gillibrand

Al Franken

Joe Manchin

Christopher Coons

Richard Blumenthal

Brian Schatz

Tammy Baldwin

Joe Donnelly

Chris Murphy

Mazie K. Hirono

Martin Heinrich

Tim Kaine

Angus King

Elizabeth Warren

Heidi Heitkamp

Edward J. Markey

Cory Booker

Gary Peters