Pennsylvania Senate Candidate Plays Up Regulatory Record During D.C. Speech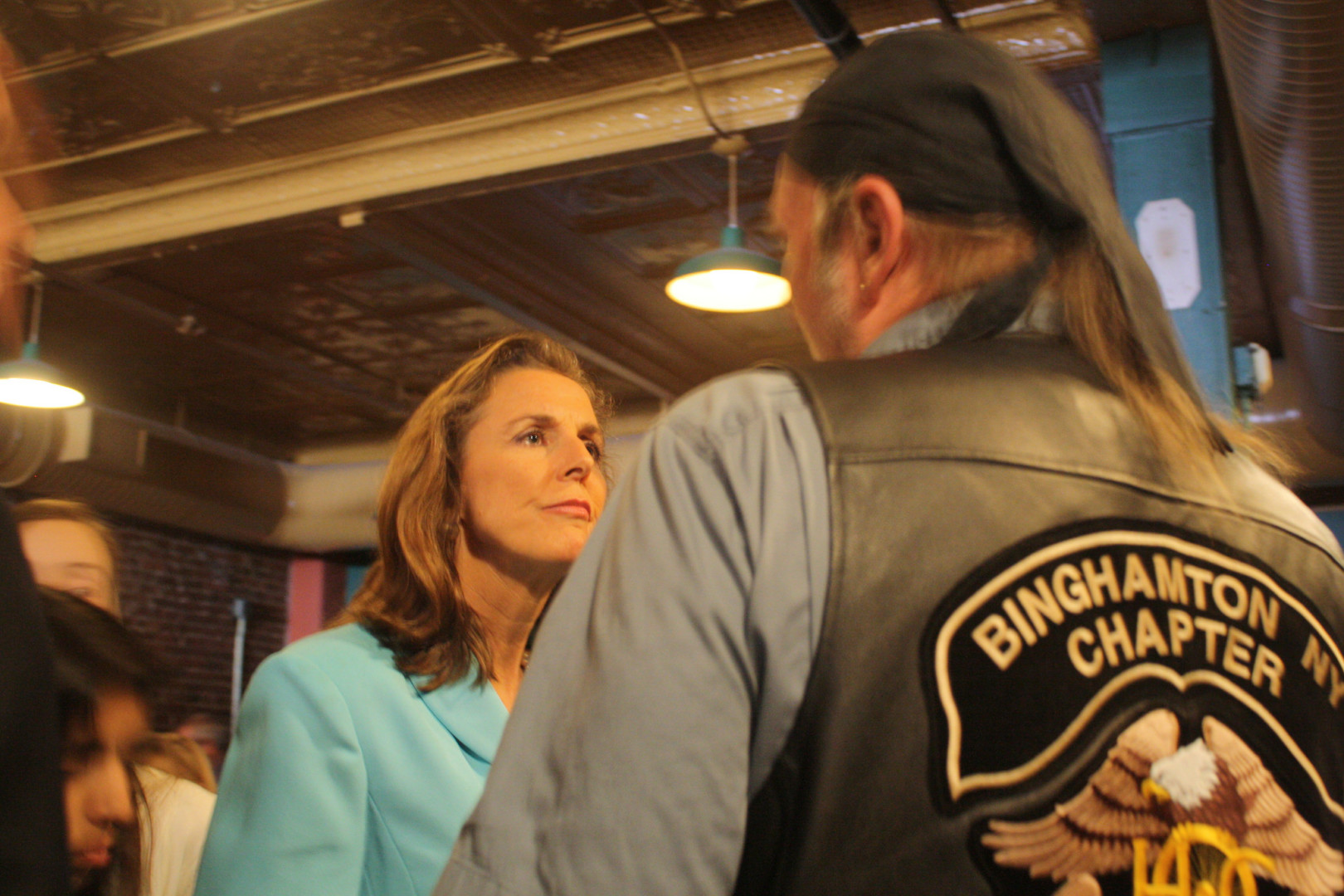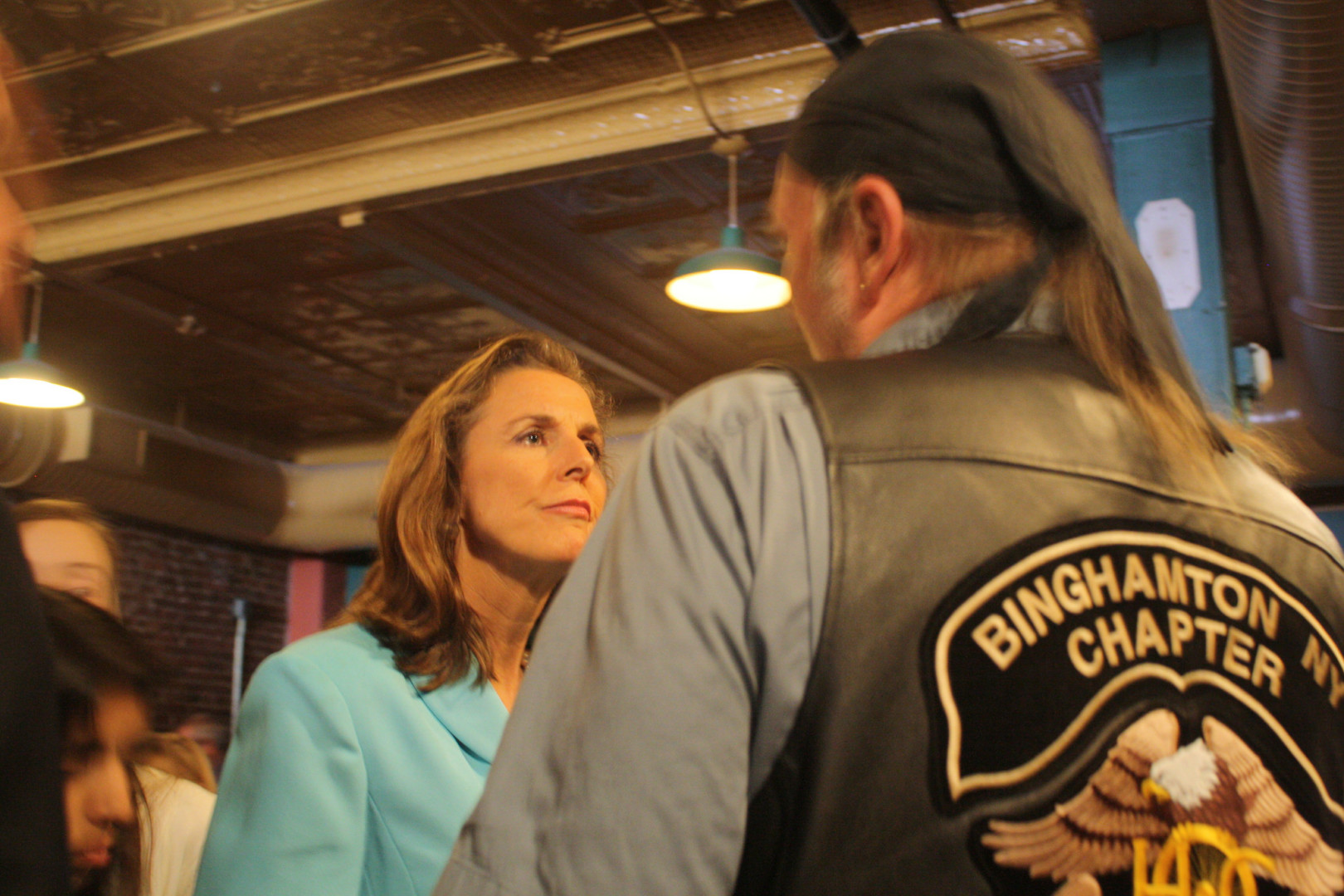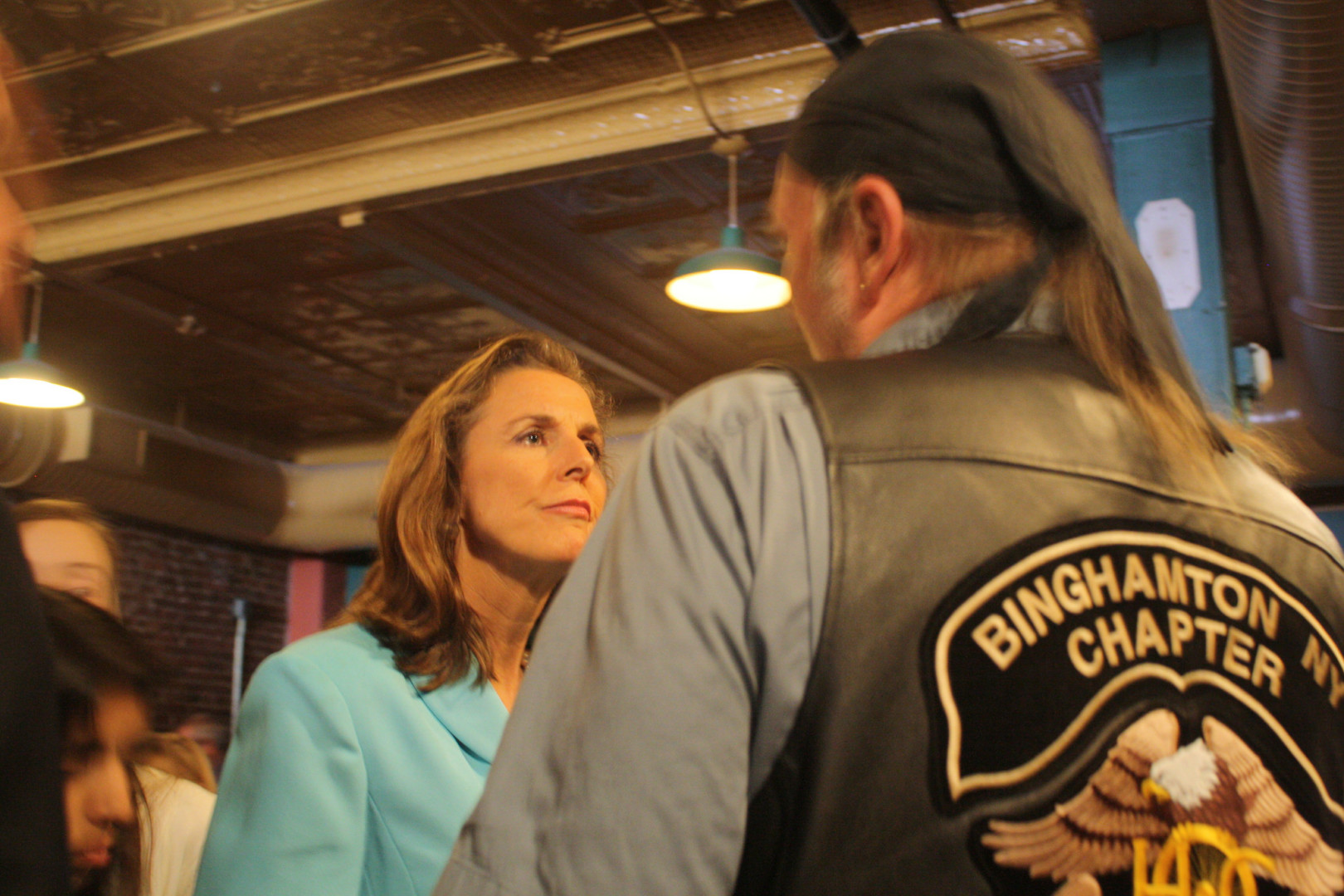 Pennsylvania Democrat and Senate candidate Katie McGinty pitched donors on her regulatory record during a speech in Washington, D.C., on Wednesday night.
Speaking at an annual gala in Washington for the League of Conservation Voters, McGinty recalled her work in the White House as the chairwoman of President Bill Clinton's White House Council on Environmental Quality, saying she was at the center of the administration's controversial efforts to employ the Antiquities Act to declare a large swath of land in Utah a national monument. It earned the administration criticism and spawned a protracted legal battle with House Republicans.
McGinty looked over the crowd and pointed to former Clinton administration colleagues of hers in the room – including John Podesta, the chairman of Hillary Clinton's presidential campaign – and praised them for "dusting off the Antiquities Act," the 1906 law used as a "tool to protect and celebrate our heritage."
Once a source of controversy for her and the Clinton administration, the legal fight was at the core of McGinty's pitch as she tries to boost support for her re-election challenge to Republican Sen. Pat Toomey.
"There might be a Senate seat in Pennsylvania that we can flip from climate denier to climate champion," she said to cheers.
By opposing climate efforts, McGinty said Toomey has made "this great country more vulnerable to public health threats" and weakened global security, claiming that conflicts Middle Eastern countries such as Syria were "worsened" by drought.
Unlike their approach in other Appalachian states such as Ohio, where Republicans have accused Sen. Rob Portman's opponent of essentially waging a war on coal as a supporter of President Obama's energy agenda, Toomey's allies, have, at least for now, ignored the former environmental regulator's odes to directives.
Instead, her opponents have raised ethical qualms about her moving in and out of government and private sector work, going from environmental regulator to the one who was being regulated in the clean energy sector. The "revolving door" attack line has been the subject of paid television advertisements by both Toomey's campaign and outside groups, and was featured in a new LinkedIn-style website called ShadyKatieMcGinty.com released this week by the National Republican Senatorial Committee.
McGinty's pitch to donors here came as she hit a rough patch in her campaign back home. In recent days, she has been on the defensive after being accused of exaggerating her blue-collar roots, and since she won her primary in late April, some Democrats have openly questioned whether the Democratic Senatorial Campaign Committee's major investment on her behalf in the primary was worth it.
The League of Conservation voters says it is all in for her. The chair of its political committee said Wednesday that conservative groups have spent big against her already because they "want their friend Pat Toomey to stay in office and vote against everything we care about."
Along with Pennsylvania and Wisconsin, where Republicans are playing defense, the group plans to support Democrats as they try to hold on to Nevada and Colorado seats. The group has endorsed a dozen other Democratic Senate candidates this fall
Support from the group allows candidates to be placed on the group's fundraising portal, GiveGreen. As EMILY's List is to Democratic women, the League of Conservation tries to leverage donors concerned about the environment to back environmentally minded candidates.