Toomey Targets 'Sanctuary Cities' Amid Re-Election Run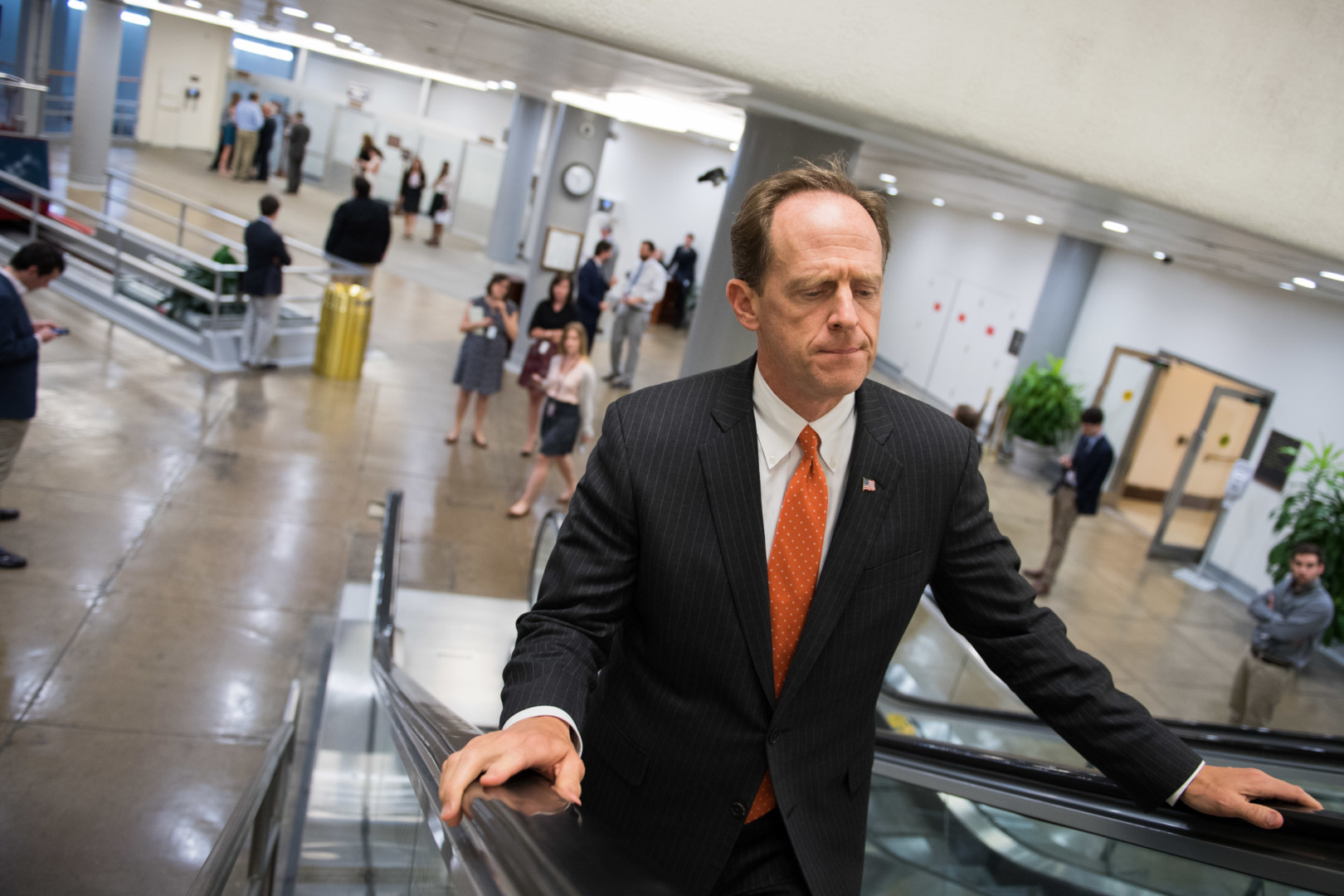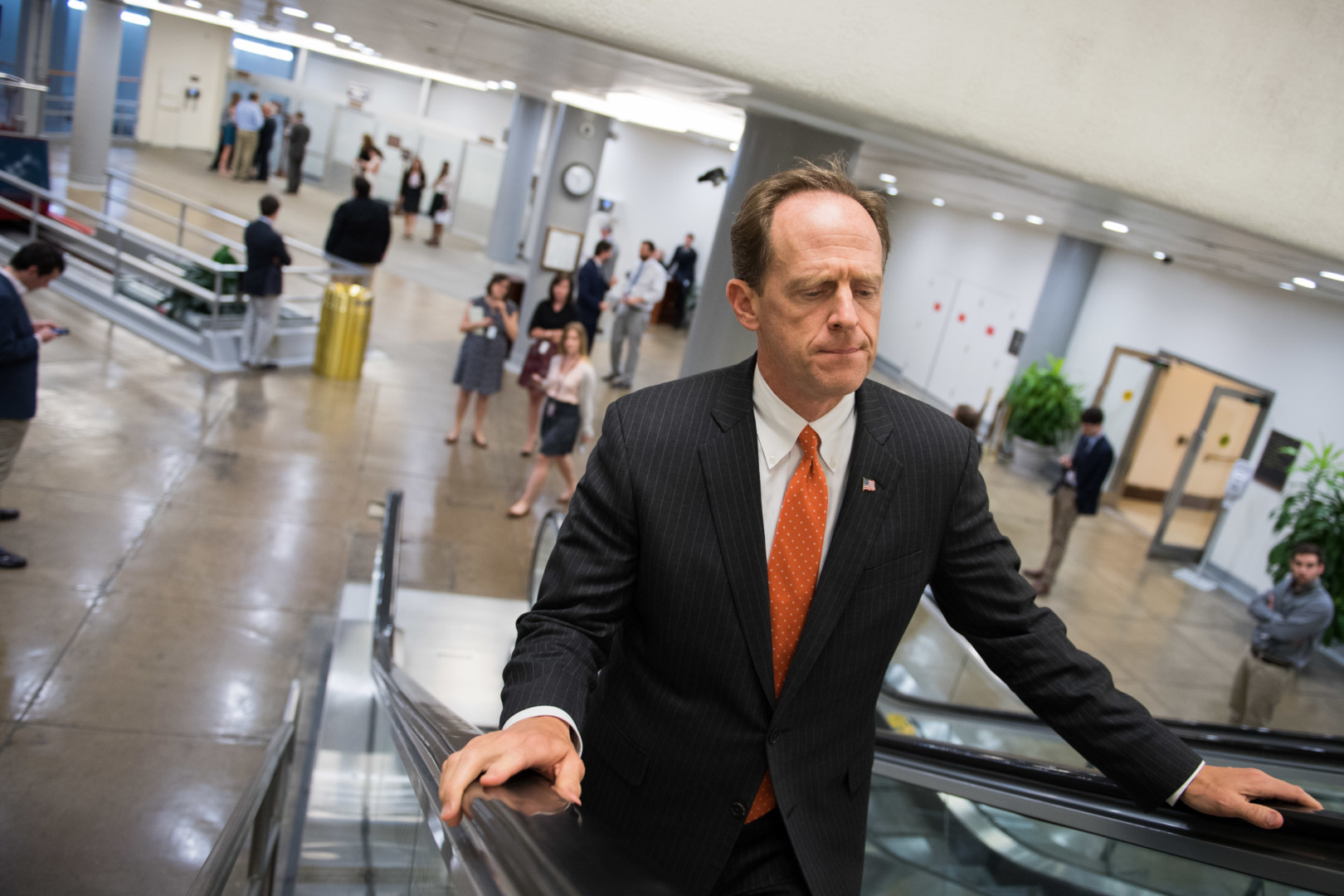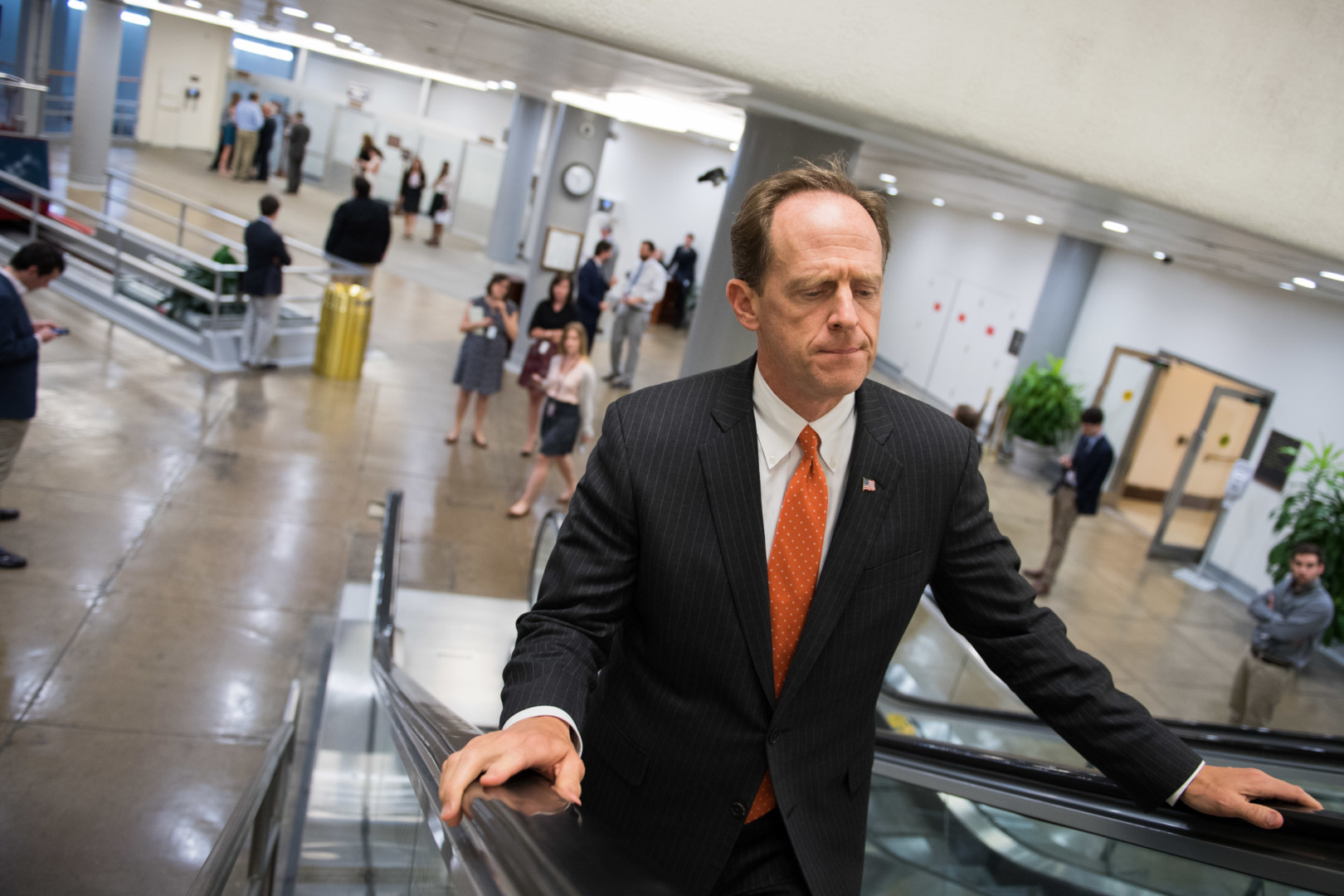 As he campaigns for re-election, Pennsylvania Sen. Pat Toomey has doubled down on his opposition to "sanctuary cities," using the issue to show the support of law enforcement organizations across his state and tout himself as tough on terrorism against his Democratic rival.
Next week, the issue will come up for a vote in the Senate. His bill would prevent federal funds from going to so-called "sanctuary cities," where local officials have barred law enforcement from cooperating with federal immigration authorities in detaining undocumented immigrants.
The vote comes as Toomey has faced heat from his opponent, Katie McGinty, on the issue of the so-called "terrorist loophole" in gun laws that allows people on government watch lists to purchase weapons. As he did with an effort to re-expand a federal program that gave surplus military equipment to local police departments, Toomey is now framing this issue in the context of national security rather than just immigration.
"Sanctuary city policies not only make it harder to stop illegal immigration and keep dangerous criminals off the streets, they also undermine our anti-terrorism efforts," Toomey said. "This refusal is simply inexcusable in light of the growing threat from violent Islamist extremism and recent terror attacks in San Bernardino, Orlando, Turkey, and elsewhere."
President Obama has vowed to veto such legislation, but that has not stopped Senate leaders from raising it and giving lawmakers an opportunity to capitalize on the issue during tough campaigns. The last time the Senate voted on the measure, for example, was in October 2015 at the height of Louisiana Sen. David Vitter's ill-fated gubernatorial campaign.
Toomey has pressed similar legislation before, but his voice has only grown louder since Philadelphia's Democratic Mayor Jim Kenney, on his first day in office in January, reaffirmed Philadelphia as a sanctuary city, overturning an order by his predecessor, Michael Nutter.
On the campaign trail, Toomey has used the issue to rally support from local law enforcement officials against McGinty, whose campaign has noted repeatedly that she is the daughter of a Philadelphia police officer and insists her position on the issue is more nuanced than a simple "yes" or "no" on his bill.
Sean Coit, a spokesman for McGinty's campaign, repeated her view that "sanctuary cities are not the answer, and she of course believes that local law enforcement should work with federal law enforcement to keep dangerous criminals off the streets."
During an interview in March, McGinty said the use of the phrase itself was "very divisive" and added that the "federal government should not be handing off its own responsibilities to local police forces that are already stretched." In her view, the solution to sanctuary cities is "comprehensive immigration reform."
Toomey opposed legislation in 2013 that would have provided a "path to citizenship" to people who entered the United States unlawfully and tighten border security controls.
"Adults can have a conversation about how local and federal law enforcement should work together, but Pat Toomey's not looking to have an adult conversation about this. He's looking to play to people's fears in an election year," Coit said. "What's even more absurd is that Pat Toomey's best idea, literally, is to punish the people of Philadelphia for a policy he doesn't like by cutting funds for the city."
With Philadelphia as its crux – Homeland Security Jeh Johnson even went there in May to urge the city to loosen its opposition – the debate over sanctuary cities hasn't been prominent in many other Senate races this cycle. Toomey criticized his state's biggest city as one that refuses "to cooperate with the federal government in locating suspected terrorists who are in their custody and are in the country illegally."
In Pennsylvania, Hispanics make up 6.5 percent of the overall population, according to a Pew Research Center report in January, and nearly 53 percent of them are eligible to register to vote.
Senate leaders plan to bring up Toomey's legislation for a vote on Wednesday.