With Spotlight on Arctic, Environmentalists Have High Hopes for Clinton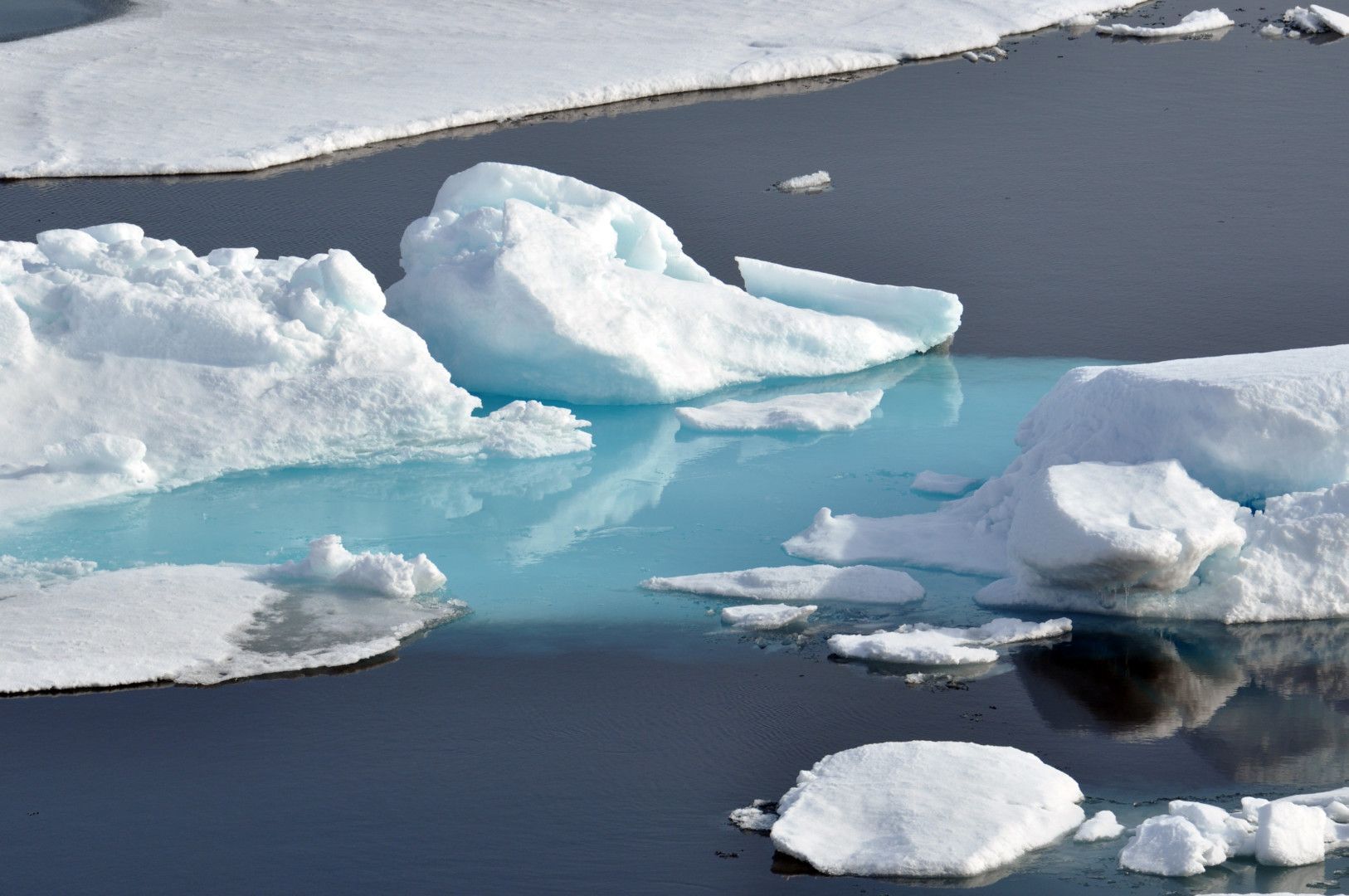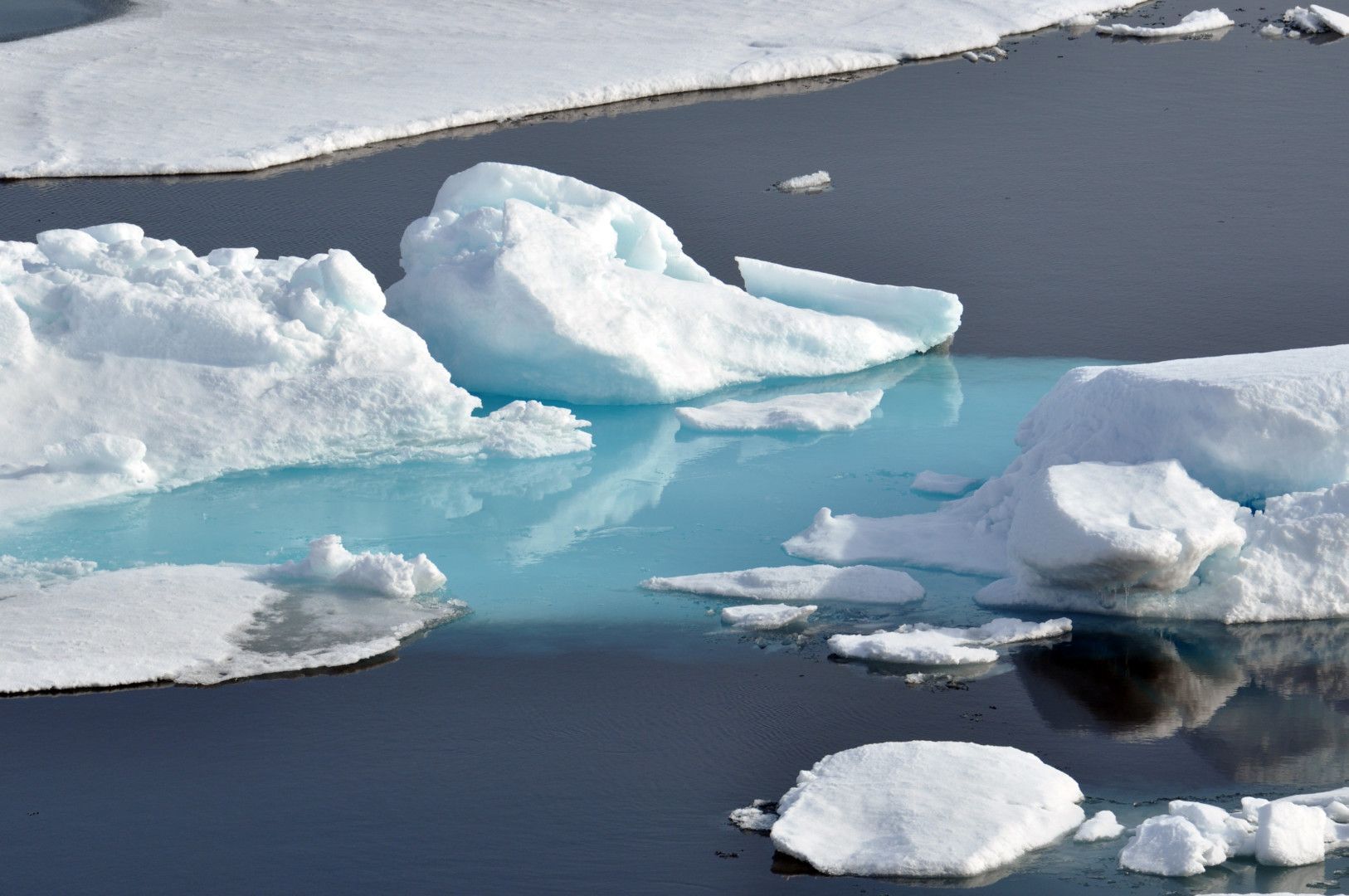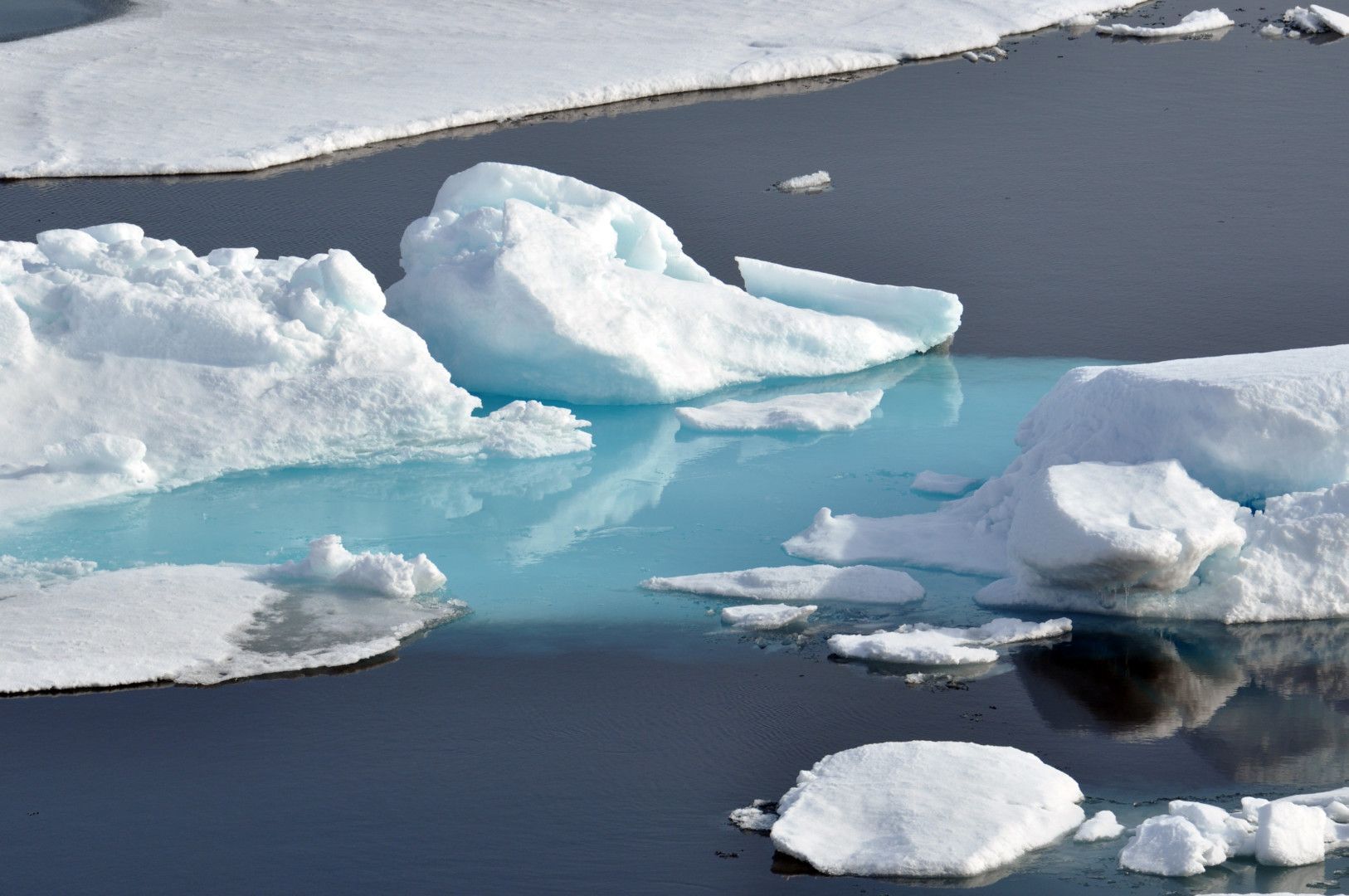 The 2016 presidential election is a pivotal one for the Arctic. As melting sea ice opens up more opportunities for offshore drilling, activists who support and oppose fossil fuels agree that the next president will need to take an international leadership role, either persuading other countries not to drill or helping them drill more safely.
Any chance for a middle ground on drilling or not drilling seemed to disappear in August 2015, when Hillary Clinton broke with the Obama administration and said any drilling in the Arctic is "not worth the risk." Previously, Clinton had appeared to show cautious support for offshore drilling. Donald Trump, meanwhile, has advocated without reservation for more domestic production of fossil fuels, although he hasn't focused much on the Arctic specifically.
Environmentalists see a confluence of several opportunities to end offshore drilling in the Arctic. First, President Obama has focused more heavily on Arctic environmental issues since visiting Alaska in 2015. While his administration didn't ban drilling leases there in its preliminary plan for 2017-2022, some observers on both sides of the issue say he could eliminate those openings in the final drilling plan, which will be finalized later this year.
Second, in addition to her general foreign policy experience, Clinton was the first U.S. secretary of State to attend an Arctic Council meeting in 2011, when she signed an agreement to coordinate search-and-rescue missions with other Arctic states. And the U.S. currently is serving as chair of the Arctic Council until it hands the reins to Finland in the spring of 2017, a few months into the next president's term.
If Obama blocks U.S. offshore drilling in the Arctic, Clinton is particularly qualified to persuade other countries to do the same, said Franz Matzner, senior adviser of the Natural Resources Defense Council Action Fund.
"The decisions the current administration makes now will determine if Clinton is building toward those goals or starting with her hands tied behind her back," Matzner told Morning Consult.
Athan Manuel, a lobbyist for the Sierra Club, pointed out that all eight members of the Arctic Council — Canada, Denmark, Finland, Iceland, Norway, Russia, Sweden and the U.S. — have all signed on to the Paris climate agreement. Canadian Prime Minister Justin Trudeau appears particularly willing to work with the U.S. on climate change, he added.
Matzner and Manuel both said they think the Obama administration is leaning toward taking the Arctic out of the 2017-2022 offshore drilling plan, and they're not alone. Sen. Lisa Murkowski (R-Alaska), the pro-drilling chair of the Senate Energy and Natural Resources Committee, said in June that she's worried the Department of the Interior will "hit this delete button" on Arctic lease sales in the same way it surprisingly excluded offshore drilling in the Atlantic Ocean from the preliminary plan in March.
Of course, a Clinton administration could block Arctic drilling even if Obama doesn't ban it in the five-year plan. The proposed plan only included two leases for exploratory drilling in the Arctic, and considering the low price of gas, companies might not even be interested in submitting bids.
Supporters of offshore drilling, meanwhile, say it's Pollyanna-ish to expect countries such as Russia to voluntarily pull out of the Arctic. The U.S. should drill there for its own energy needs, and also work with other countries to develop high standards for safety, said Kara Moriarty, CEO of the Alaska Oil and Gas Association.
"It's so unrealistic. Drilling is happening in the Arctic," Moriarty told Morning Consult. "And Russia's going to change its mind all of the sudden? I don't think so."
Matzner acknowledged that the U.S. can't force other countries to stop drilling. But that doesn't mean environmentalists are relying entirely on hope. U.S. energy policies send a powerful economic message around the world, Matzner said. The next administration needs to signal that by the time these exploratory drilling leases lead to actual oil production, which could take decades, there won't be much demand.
"It's about global market signals," Matzner said. "The U.S. needs to say, voluntarily, we're not going to open areas that won't produce oil for 30 years. That's well past the point when we've either transitioned on energy or failed on climate change."
Moriarty, meanwhile, said the U.S. can do more good by promoting high safety standards to other countries, rather than trying to persuade them not to drill.
Despite the focus on reducing demand for fossil fuels, Clinton's statement opposing drilling in the Arctic was focused on the risk of oil spills, rather than the worldwide threat of climate change.
"The Arctic is a unique treasure," Clinton wrote on Twitter. "Given what we know, it's not worth the risk of drilling."
Drilling advocates point out that much of the Chukchi and Beaufort seas off the coast of Alaska are particularly shallow, making drilling safer. But the extreme cold, icy waters, and big waves give opponents pause. The Coast Guard blamed Shell's "inadequate assessment and management of risks" for a rig running aground in 2012.
Before the "keep-it-in-the-ground" movement had made much traction, Clinton hadn't voiced concern over the safety aspects of drilling in the Arctic. At the 2011 Arctic Council meeting, she called for countries to drill responsibly, rather than to avoid drilling altogether.
Melting sea ice "will result in more shipping, fishing, and tourism, and the possibility to develop newly accessible oil and gas reserves," Clinton said. "We seek to pursue these opportunities in a smart, sustainable way that preserves the Arctic environment and ecosystem."
Moriarty said Clinton's objections might have more to do with Sen. Bernie Sanders (I-Vt.) and environmental activists than with the possibility of an oil spill.
"One can speculate it was to try to appease the left," Moriarty said. "We've seen a shift in the arguments that we just need to leave in ground and switch to something else. But it's going to be long, slow transition. It's not going to happen overnight."
Moriarty's group, a nonprofit trade association, doesn't make endorsements. But she said that Trump aligns with their stance on oil production more than Clinton. Despite his lack of experience or focus on Arctic issues, Trump couldn't do much harm there because the U.S. already has high safety standards in place for drillers, she said.
"We support allowing the current framework to continue versus radically deciding there should be no leases on federal land," she said. "I haven't heard anyone with the Trump campaign make such outlandish statements."
Update: This story has been updated to clarify Franz Matner's role with the NRDC Action Fund.