Trump Adviser Not Sweating Consequences of Promised Coal Boom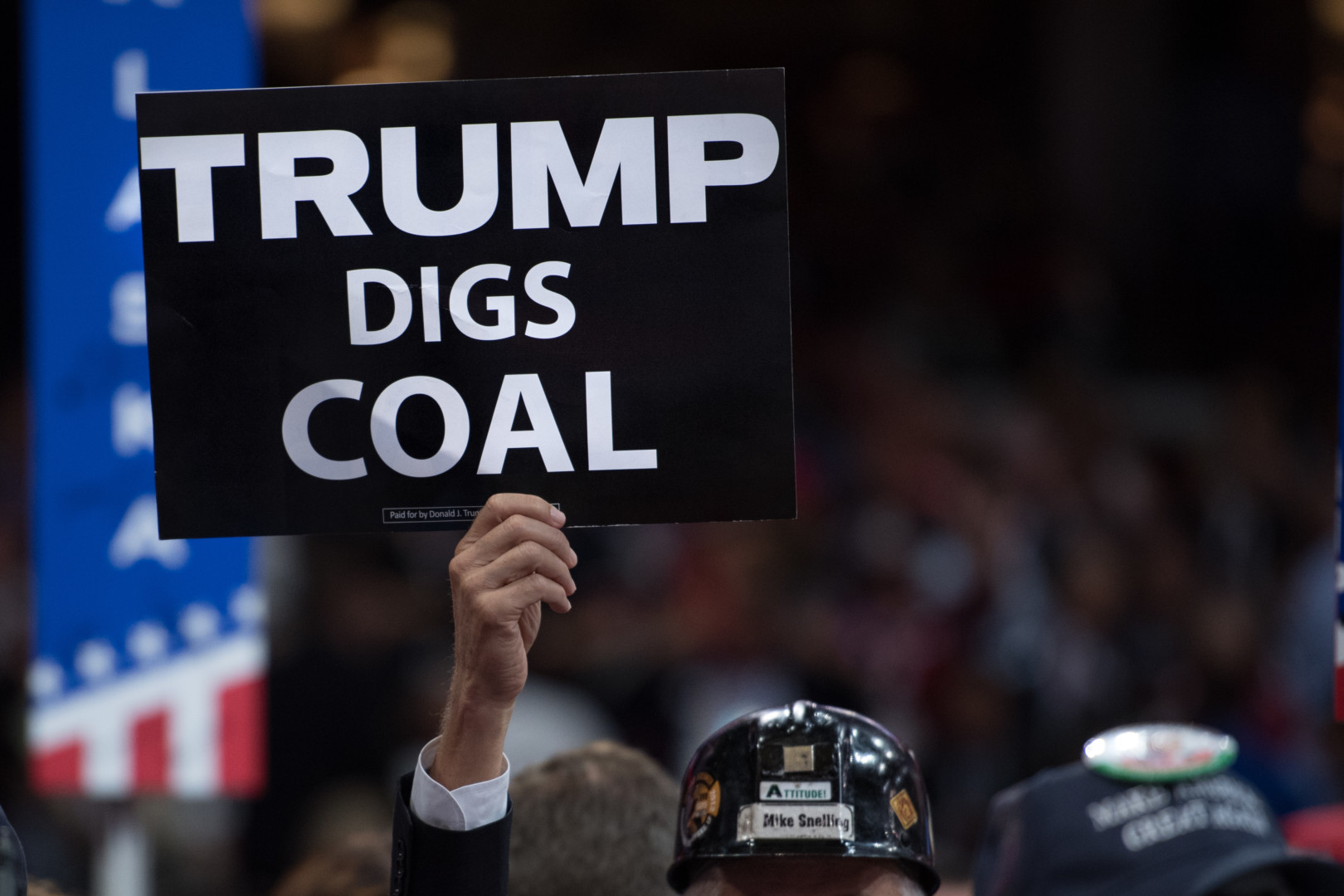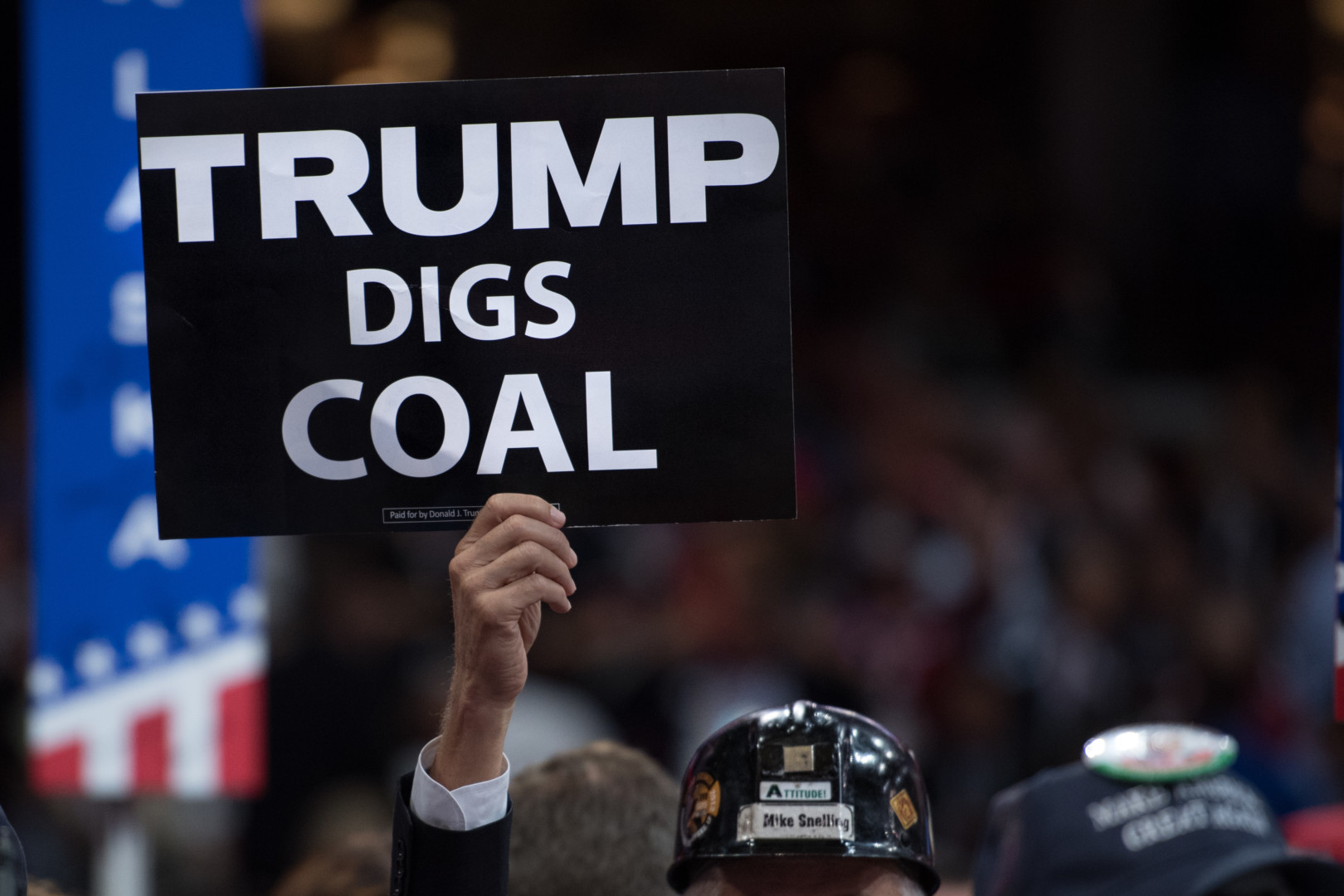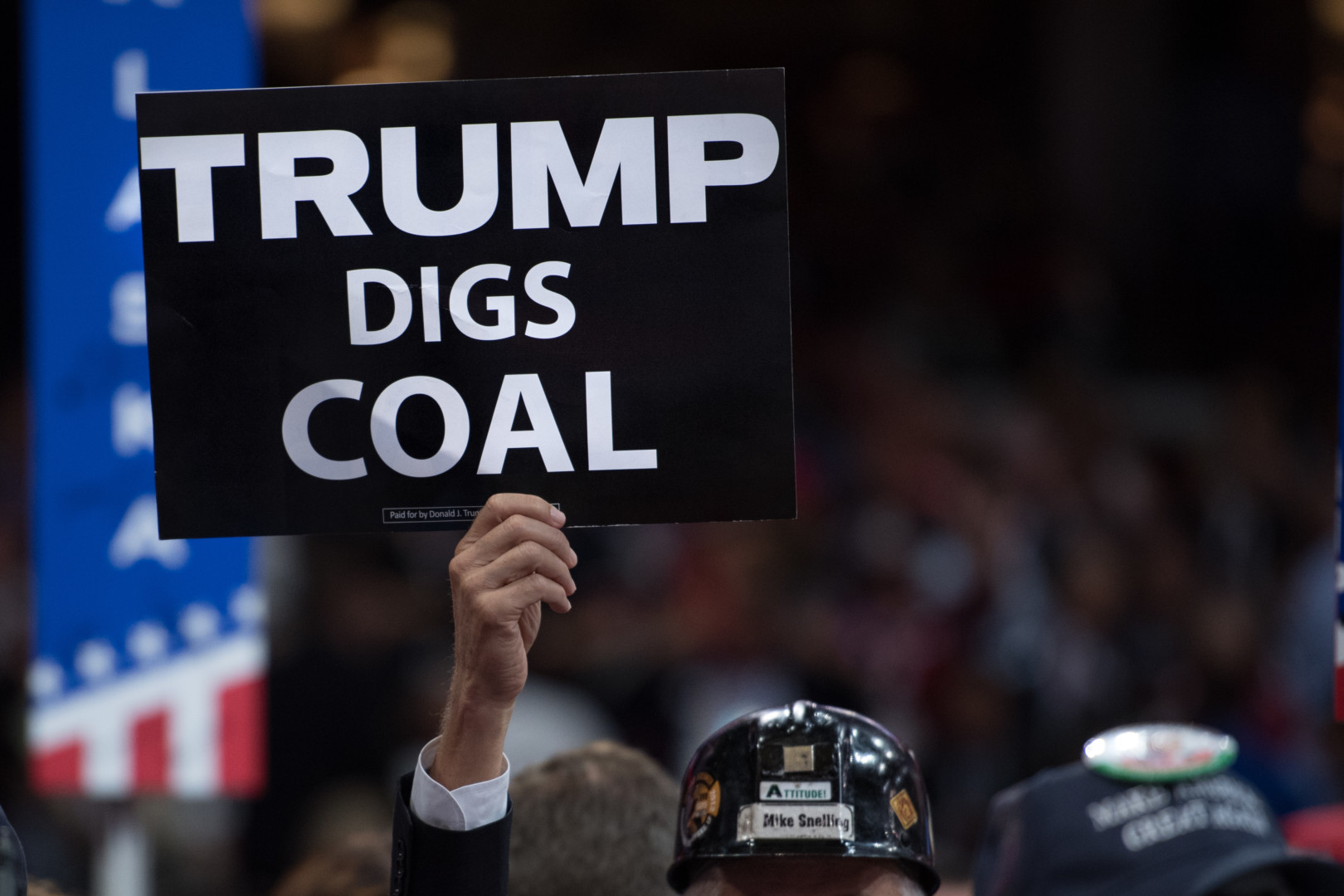 One of Donald Trump's top economic advisers on Wednesday said Trump can and should revive the coal industry if he's elected president. But when asked how that would contribute to climate change, he offered several conflicting answers.
Stephen Moore, a distinguished visiting fellow at the Heritage Foundation, founder of the Club for Growth and adviser to Trump, said Trump isn't being bombastic when he promises to revive the coal industry.
"I think he understates it," Moore said in an interview with Morning Consult.
Trump has blamed government regulations, including the greenhouse gas-cutting Clean Power Plan for the coal industry's demise. But he's generally skimmed over the competition from cheap natural gas. Even some of the Obama administration's top critics have acknowledged the coal industry can't experience a true revival, especially considering that the Clean Power Plan hasn't even taken effect yet. But Moore said he expects a boom to the coal industry, just by repealing the CPP and other Obama administration regulations.
In Trump's first major speech on energy issues in May, he promised to "save the coal industry" within his first 100 days in office.
"You change that law, those companies ramp up quickly," Moore said. "And we cannot just bring back the jobs that are lost. We can produce a lot more coal in this country."
A prominent advocate for a flat-tax system and critic of President Obama's economic and environmental policies, Moore was one of 13 men named to Trump's "economic advisory council" last week. He co-authored a book on the benefits of fossil fuels, released in May, titled "Fueling Freedom: Exposing the Mad War on Energy." And he told Morning Consult he had spoken with Trump over the phone as recently as Wednesday morning.
Moore said he and Trump are "in complete agreement" on coal's role in a Trump economy, but that they had never discussed the science behind climate change. When asked if he believes coal contributes to climate change, and whether the phenomenon is real, Moore gradually shifted his stance.
First, Moore said he doesn't "consider carbon dioxide to be a pollution, because nobody gets sick from carbon dioxide." But he then said that if the planet is warming, it shouldn't be a top priority for the next president.
"We've got like 50 really, really big problems in the country and in the world," Moore said. "And global warming's like 50th."
When pressed on whether human activity is causing the planet to warm or not, Moore responded, "I don't know enough about it." Regardless, the priority should be avoiding international agreements such as the Paris agreement, which would cut U.S. jobs and which countries like China and India will back out of, Moore said.
Trump, for his part, has called climate change a "hoax." And during a rally Wednesday, he reportedly downplayed concerns about greenhouse gases, saying, "We have a very small planet compared to the universe, and that stuff is going up."
But Moore was quick to point out what he sees as the hypocrisy of the environmental left on natural gas and other energy sources that could help cut greenhouse gas emissions, including nuclear power and hydropower.
"Fracking reduces global warming, you morons!" Moore said, referring to environmentalists who oppose hydraulic fracturing and horizontal drilling. "The more we frack, the more natural gas we get. The more natural gas we get, the less there is of global warming. And yet these people are against fracking."
Moore faulted Obama for saying he supports domestic natural gas production but for opposing pipelines, export terminals for liquefied natural gas and other infrastructure necessary to increase production.
"I think he believes totally in this lunatic idea that somehow everything's going to be underwater in 20 years. … I think Obama is the most fanatical politician I've ever met on global warming," Moore said.
Hillary Clinton, however, appears to be "less extreme" than Obama in opposing fossil fuels, Moore said. Clinton said in a debate that she doesn't support an outright ban on fracking, but that she wants to allow local governments to block fracking projects. And Trump said in a July interview with Denver TV station KUSA that he supports fracking generally, "but I think that voters should have a big say in it. I mean there are some areas maybe that don't want to have fracking."
Moore hesitantly backed Trump on supporting local fracking bans, saying he's "of a mixed mind on that," and that he believes in property rights and in "communities having a say in what's happening in their own backyard."
Trump's "America First" economic views would likely extend to the Arctic Ocean, Moore said, where Clinton has said she would oppose any offshore drilling. The Obama administration included two Arctic leases in its 2017-2022 offshore drilling plan proposal, but supporters and critics have said the administration could pull those leases in the final plan, blocking Arctic drilling entirely.
Supporters for Arctic drilling have warned that if the U.S. pulls out for environmental reasons, countries such as Russia and China will swoop in, seizing control of strategic resources and exposing the U.S. to the same environmental risks if there's an oil spill. Moore said he hasn't discussed Arctic drilling directly with Trump, but that he would expect him to view it as a sequel to the "space race" with the Soviet Union. He acknowledged, though, that Trump has his own views on Russia.
"Russia is one of our enemies, I believe, still," Moore said. "I've never talked to him about Russia, so I don't know what his feeling is about it. But this is a strategic economic and national security thing. Who gets there first? We ought to."
Correction
A previous version of this article misstated Moore's official title at the Heritage Foundation.