Moments of Silence on Gun Violence Not Enough, Democrats Say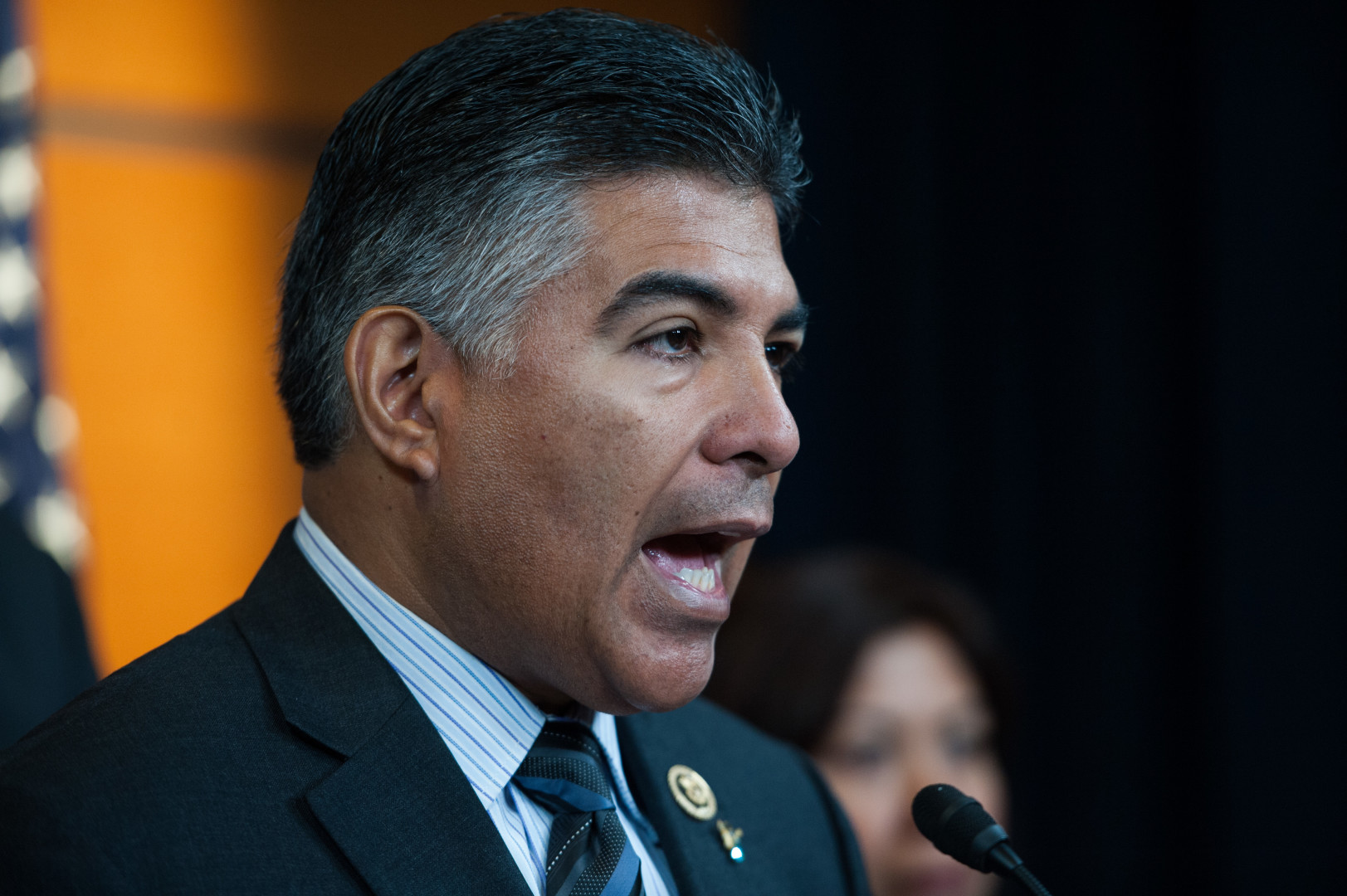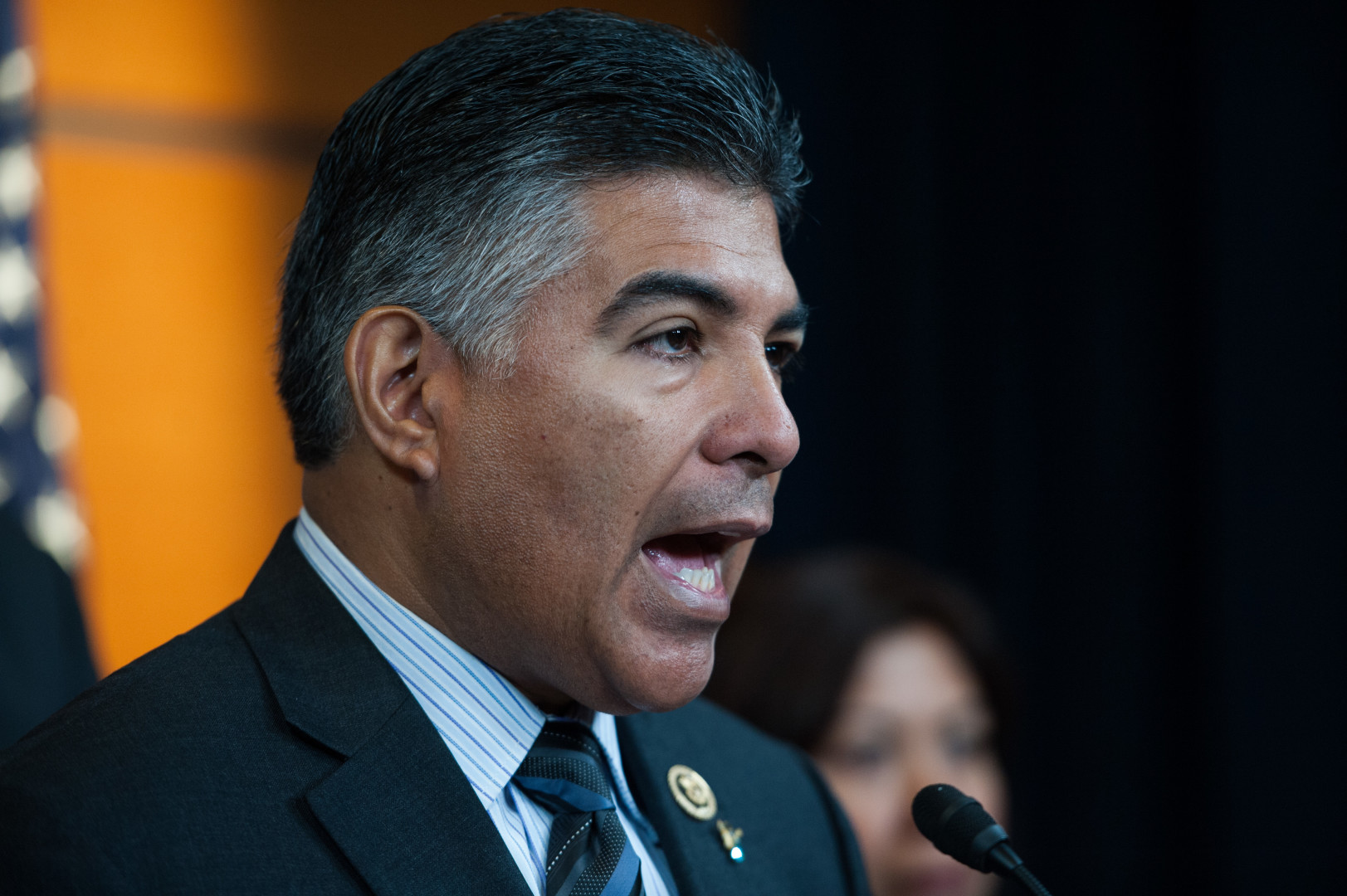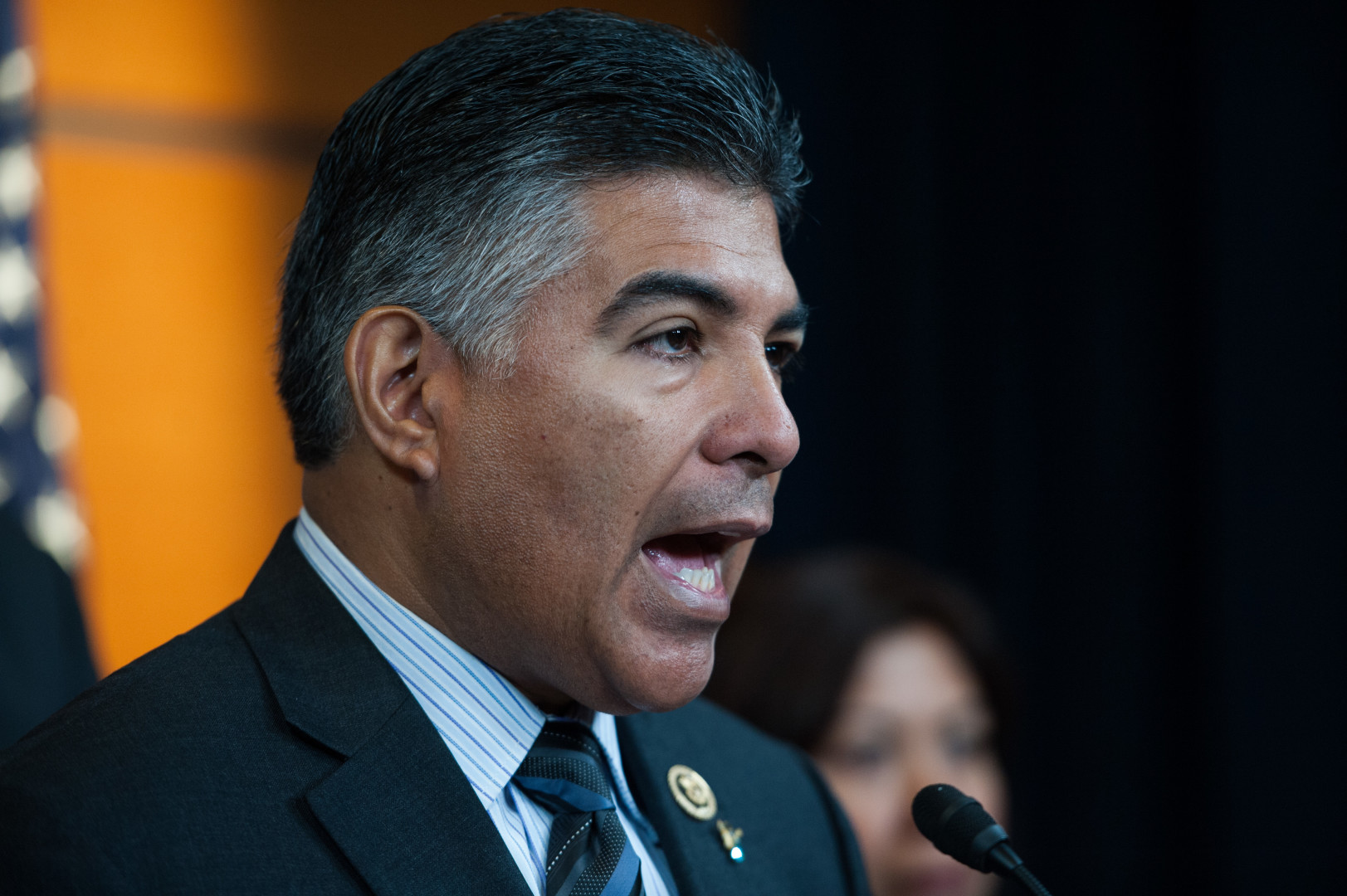 About two dozen Democrats appeared on the House floor Wednesday to ask Republican leaders to take votes on gun control measures that the GOP has long resisted. They noted that a number of recent tragic shootings have compelled the chamber to take moments of silence. Why shouldn't the members go further?
Displaying photos of people who died from gun violence, Democrats asked Republicans to consider several bills – from proposals to expand background checks to measures that would prevent people on the terror watch list from purchasing weapons – in honor of gunshot victims who "never received a moment of silence" of their own.
The effort was to no avail. Rep. Steve Womack, an Arkansas Republican who was serving as the chamber's presiding officer, responded to each request in the same manner. "The unanimous consent request cannot be entertained."
The Democrats' action Wednesday, more measured than their historic June sit-in, was still a dramatic expression of a minority party intent on flexing one of the few muscles it has — a bully pulpit.
Earlier in the day, Rep. John Lewis (D-Ga.), an iconic civil rights figure who led the controversial sit-in on the House floor this summer, delivered a floor speech that culminated in him inviting a handful of other Democrats down to the well of the House.
"The time is now for us to act," the Georgia Democrat said. "History will not be kind to us if we turn a blind eye."
Although some GOP lawmakers are supporting proposals to restrict guns in this election year, mainly in the context of national security, Republican leaders are not having any of the Democrat-led efforts. Along with blocking the Democrats' push for votes on Wednesday, they are continuing to investigate how to respond to the sit-in, when members broke a number of House rules during their more than 26-hour occupation of the chamber.
The tension could play out in a fight over those rules. Roll Call reported Wednesday morning that House Democrats believe GOP leaders plan to hold a formal vote banning sit-ins before adjourning for recess later this month.
When reached for comment, a senior GOP leadership aide said no action is expected this week. House Majority Leader Kevin McCarthy (R-Calif.) said last week that House leaders are doing their due diligence before taking any actions, but he warned that some sort of action was in the works.
On Wednesday morning, Democrats took the opportunity to deliver a pre-emptive strike on the debate about House rules. At a Rules subcommittee hearing, Rep. Tony Cárdenas (D-Calif.) presented a proposal to require a committee hearing on any gun crime that receives a moment of silence from the full chamber.
"It's almost a meaningless thing," House Rules Committee ranking member Louise Slaughter (D-N.Y.), who is co-sponsoring the proposed change, said of the moments of silence for victims of gun violence. "Those of us doing that moment of silence are the very same people who could do something about it."