Cruz to Campaign for Embattled Blunt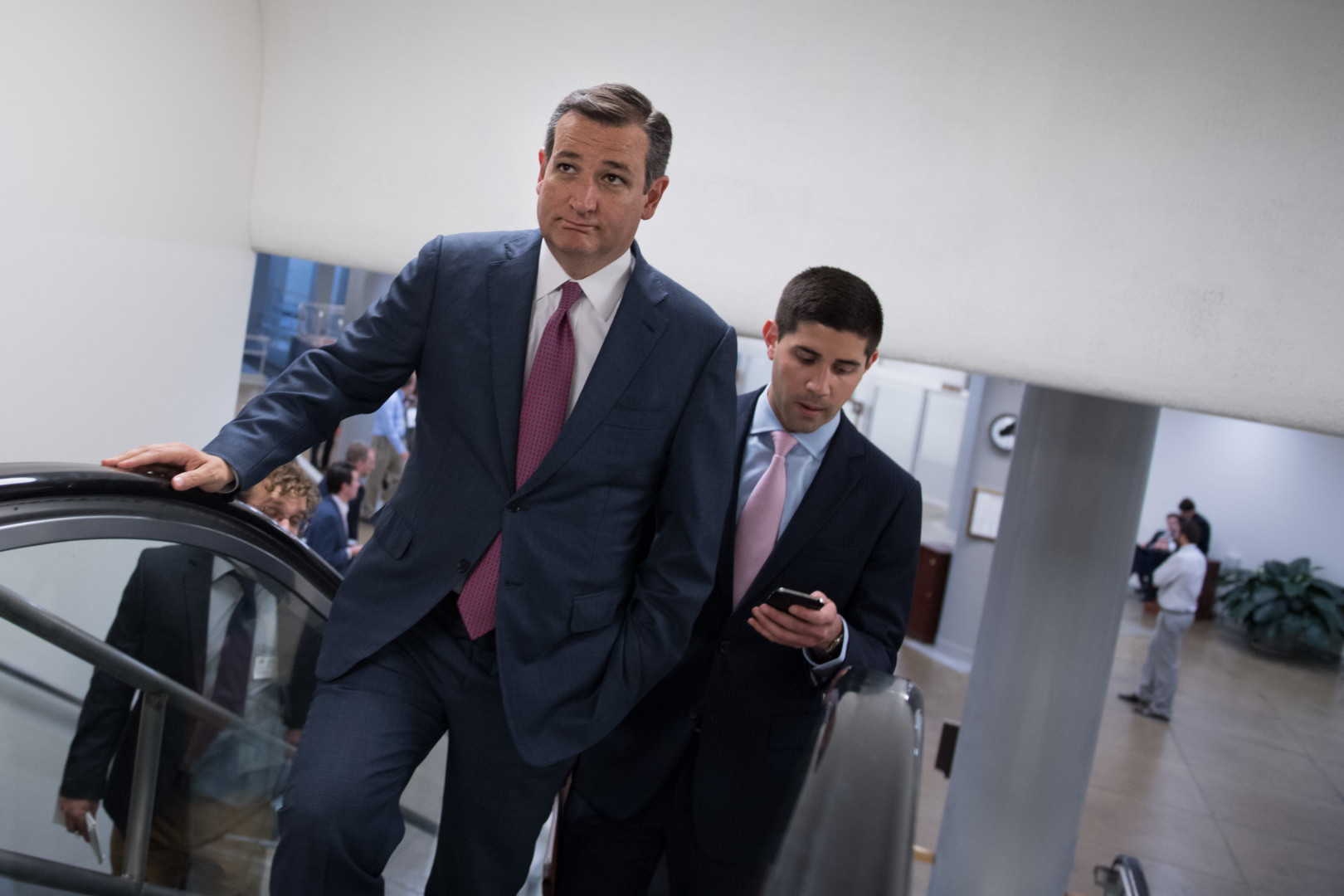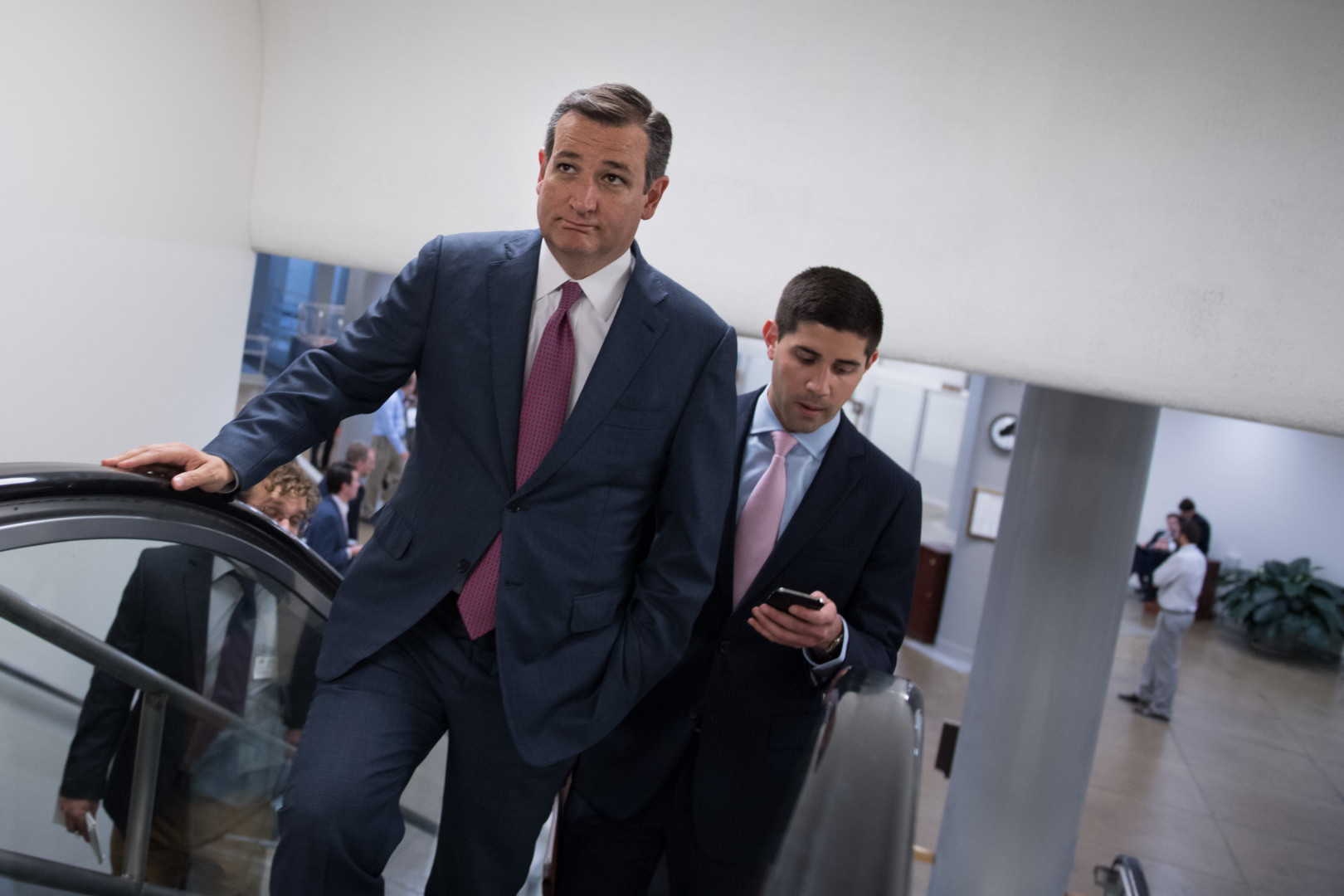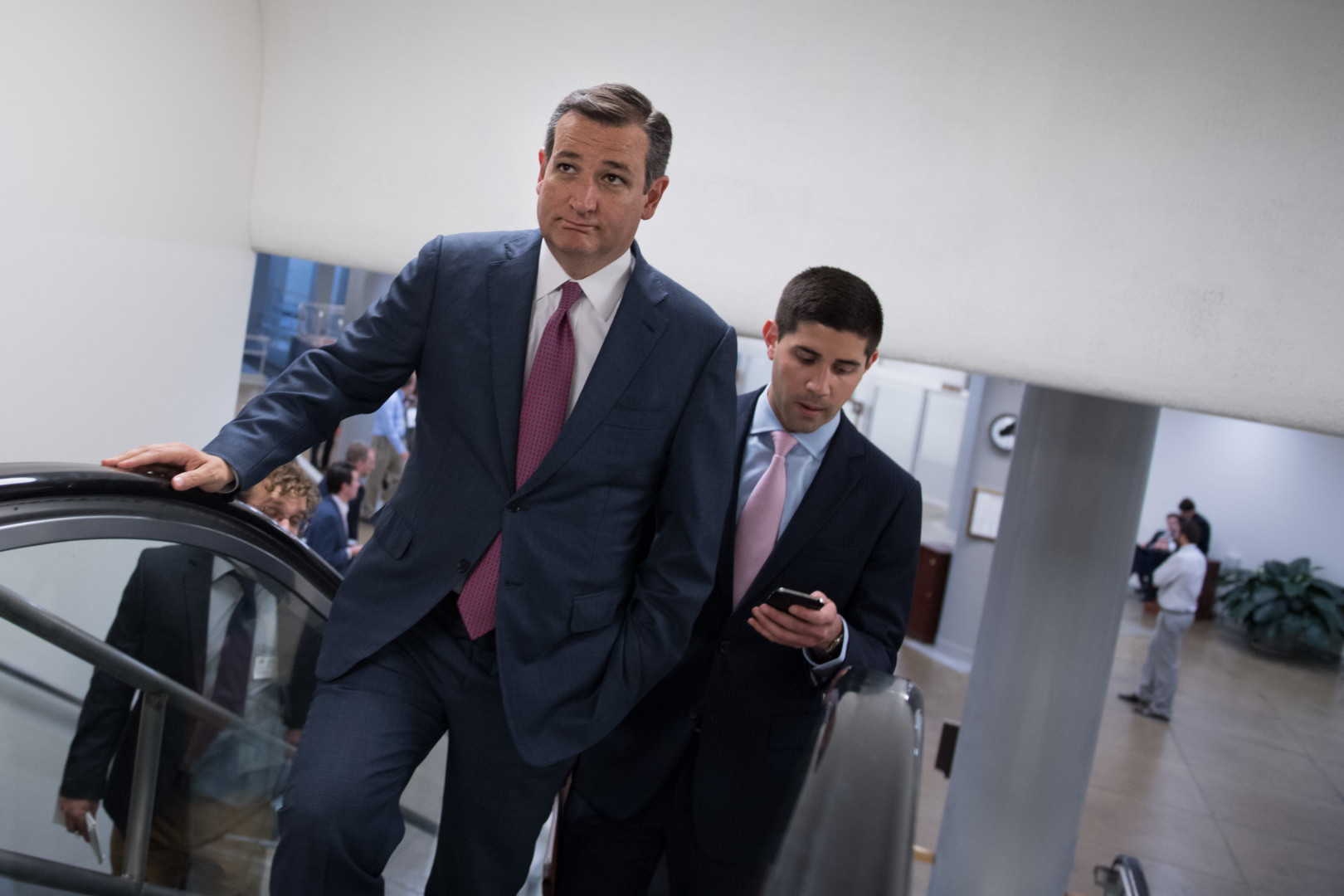 Sen. Ted Cruz has spent much of his time in Congress railing against Republican leadership, but next week the Texas Republican will hit the campaign trail for one of its members, Missouri Sen. Roy Blunt.
On Wednesday, Cruz will join the Missouri Republican for two rallies in southwest Missouri, a conservative haven that Blunt represented while he served in the House and which Cruz carried during his presidential campaign. The area's voter turnout will be key to Blunt's effort to fend off his emboldened Democratic challenger, Secretary of State Jason Kander.
"I am excited," said Chris Yaudas, a local Republican organizer who was a delegate to the Republican National Convention. "I think it shows a very clear contrast between the two candidates when the very conservative Cruz goes on the stump for Blunt, while the very liberal Sen. Elizabeth Warren was campaigning with Jason Kander."
Warren campaigned with Kander last week in Kansas City, where he started his own political career and where Democrats will have to turn out heavily to offset his disadvantages in the state's rural and more conservative areas.
Kander's campaign has stuck to a core message: "You can't change Washington unless you change the people you send there." He has pointed to Blunt's ties to lobbyists and the time he spends in Washington. That message, opposing influence peddlers, is not unlike the case Cruz has popularized since he took office.
Cruz has repeatedly rebuked what he calls the "Washington cartel," which he views as being made up of "the lobbyists on K Street, of the big money and big corporations." These lobbyists advance policy issues that help big businesses, such as the effort to reauthorize the Export-Import Bank and to give the president extended Trade Promotion Authority. Blunt has supported both of those efforts.
Cruz has also used the term at times when making references to Senate Republican leadership, of which Blunt is a member. Nonetheless, as one Missouri Republican operative put it, "The 'cartel' begs for help when they are weak in Southwest Missouri and need the base to be energized."
Yaudas, who has been working in a Republican office in Joplin, one of the towns Cruz will visit Wednesday, disputes the idea that there is a lack of excitement about Blunt among the GOP's faithful.
"Blunt's yard signs have been going out the door as fast as the other candidates. Most people I have talked with realize the importance of maintaining the Senate, and the other candidate just isn't an option," she said. "Plus, he is pro-life, which is a huge decider for a lot of people here in Missouri."
Despite his jabs at Republican leaders when it comes to policy fights, Cruz is pressing hard to defend the Senate majority. Those close to Blunt say the two get along well and that their spouses, Abigail Blunt and Heidi Cruz, are friends.
Already, Cruz has campaigned for Nevada Rep. Joe Heck, who is in a tight race against Democrat Catherine Cortez Masto for retiring Senate Minority Leader Harry Reid's seat, and Colorado candidate Darryl Glenn, the long-shot challenger to Democratic Sen. Michael Bennet. In 2014, he went to bat for Sen. Pat Roberts in Kansas when the long-time senator retained his seat that many expected him to lose.
A couple of weeks ago, Cruz co-hosted a fundraiser with Texas Sen. John Cornyn for Blunt, as well as Republican senators up for re-election in New Hampshire, North Carolina, Iowa, Pennsylvania and Ohio. Combined, they raised $440,000 from Texas donors.
"He's long said that doing what he can to help keep GOP Senate majority is a top priority this cycle," said Catherine Frazier, a spokeswoman for his political operation.
Blunt's seat is one of several that the Republicans will have to keep hold of in order to retain their majority. Democrats need to pick up five GOP-held seats — or four seats if they retain the White House — to sweep back into power.