McCain Not on Board With Graham's Immigration Proposal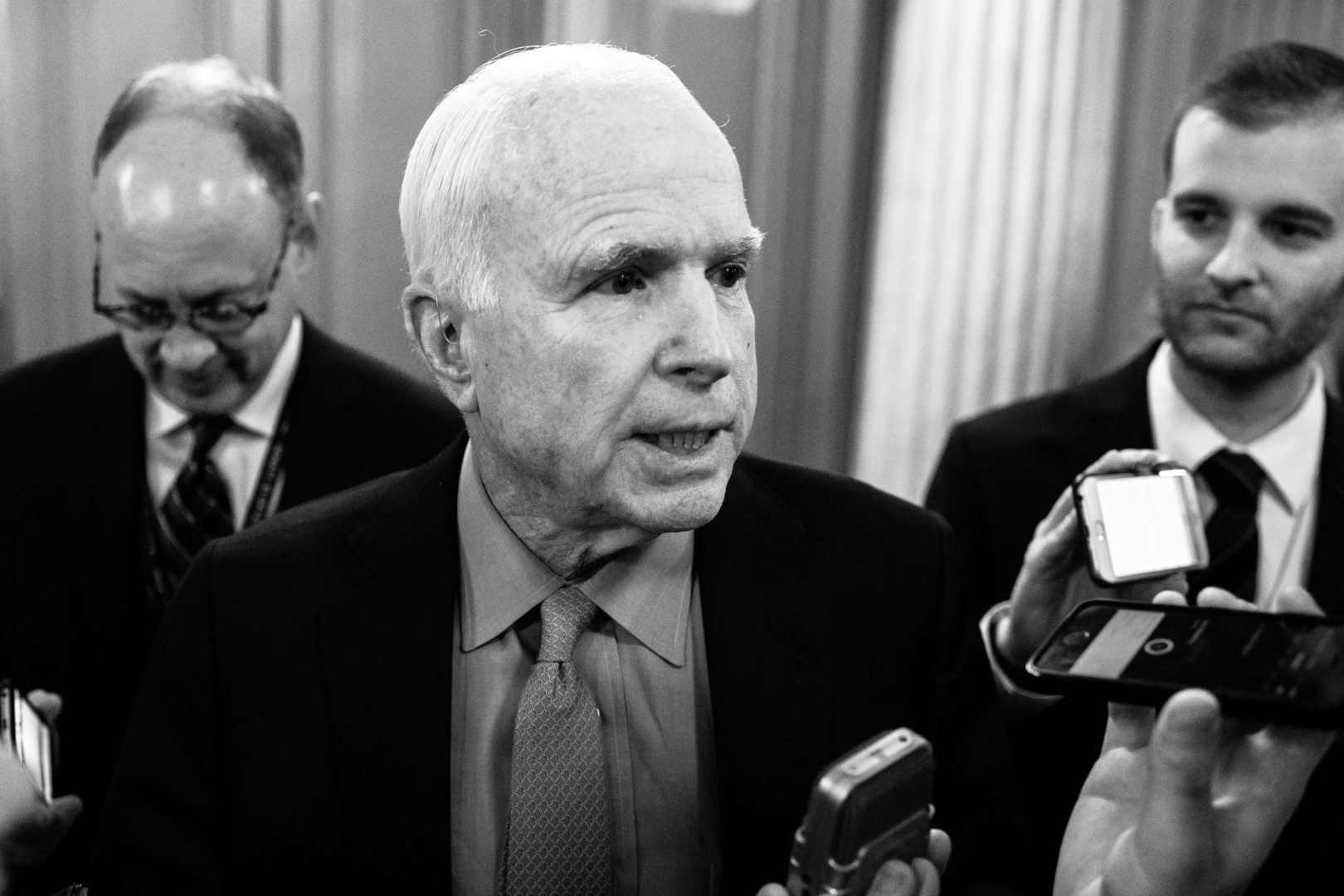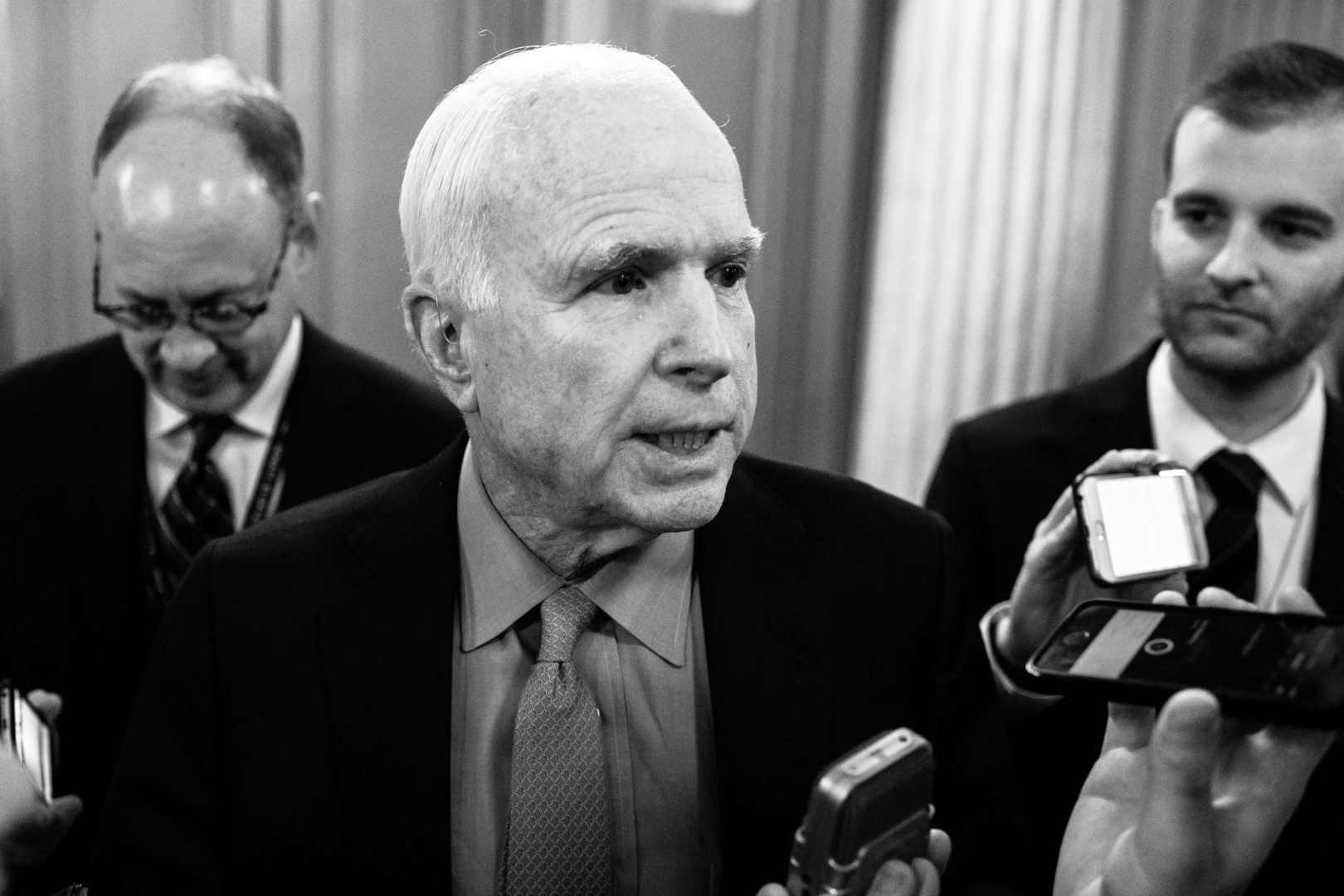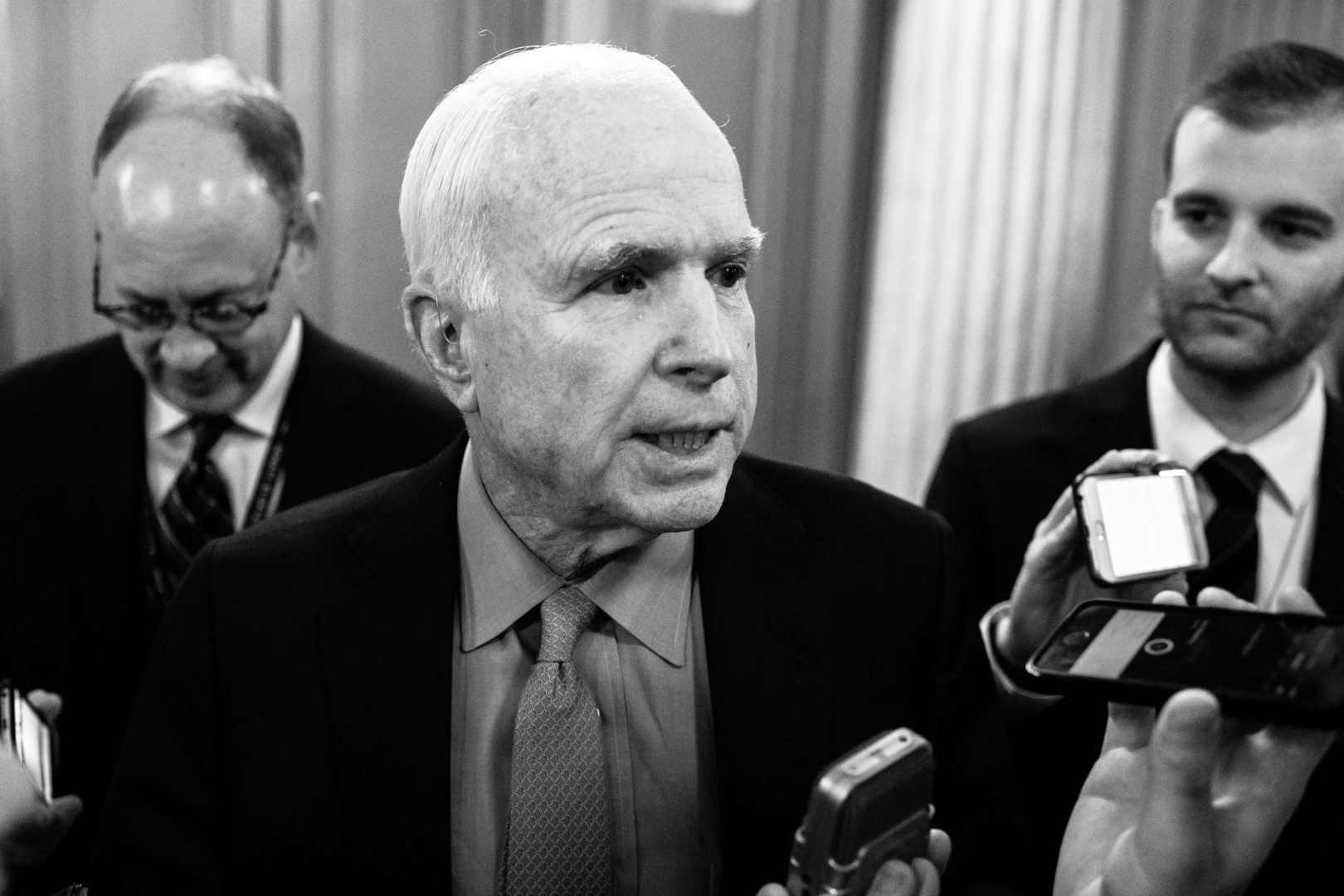 Sen. John McCain expressed skepticism Thursday about a nascent effort to mitigate the effects of President-elect Donald Trump promise to undo executive actions that deferred legal action against thousands of previously undocumented immigrants who came to the country as children.
Speaking with reporters a day after Sen. Lindsey Graham (R-S.C.) introduced his plan to pursue legislation in the 115th Congress that would secure a legal status for those young immigrants, McCain said a piecemeal approach would not pass.
"I do not believe that any particular single item would pass, nor should it," McCain (R-Ariz.) said. "It has to be comprehensive. That would entail a path to citizenship."
McCain's repeated insistence on a "comprehensive" approach appeared to put him at odds with Graham and fellow Arizona Republican, Sen. Jeff Flake. All three senators were part of a bipartisan group of senators that drafted a comprehensive immigration measure in 2013.
Flake said today that he and others are "just trying to protect those kids" who have remained shielded from deportation since Obama's deferred action program was initiated in 2012 and later expanded in 2014. Trump pledged during the campaign to repeal the program.
"They'll time out, many of them, in the next year," Flake said, adding that legislation would make permanent the temporary fix from Obama's executive actions.
The idea of making the Deferred Action for Childhood Arrivals program permanent was quickly embraced by the Senate's No. 2 Democrat, Dick Durbin of Illinois, whose office told Politico Wednesday that he will be involved in "any effort to save the Dreamers."
Among other Republicans, things are less clear. Sen. Shelley Moore Capito (W.Va.) said Thursday she isn't "for deporting families and breaking up families." But, she said she was "skeptical" and would like to look more closely at what Graham is crafting.
She also questioned how quickly Trump would move on his pledge to overturn Obama's executive actions.
"It's yet to be seen which ones go first, how that happens, how far you can go," she said.
Sen. Jeff Sessions, an immigration hawk and Trump's pick to serve as the next attorney general, wouldn't get into the details about how a rollback of Obama's executive actions would occur.
"We'll talk about those things when the time comes," the Alabama Republican said Thursday.