McConnell Admits Election Surprise, Talks Russia and GOP Agenda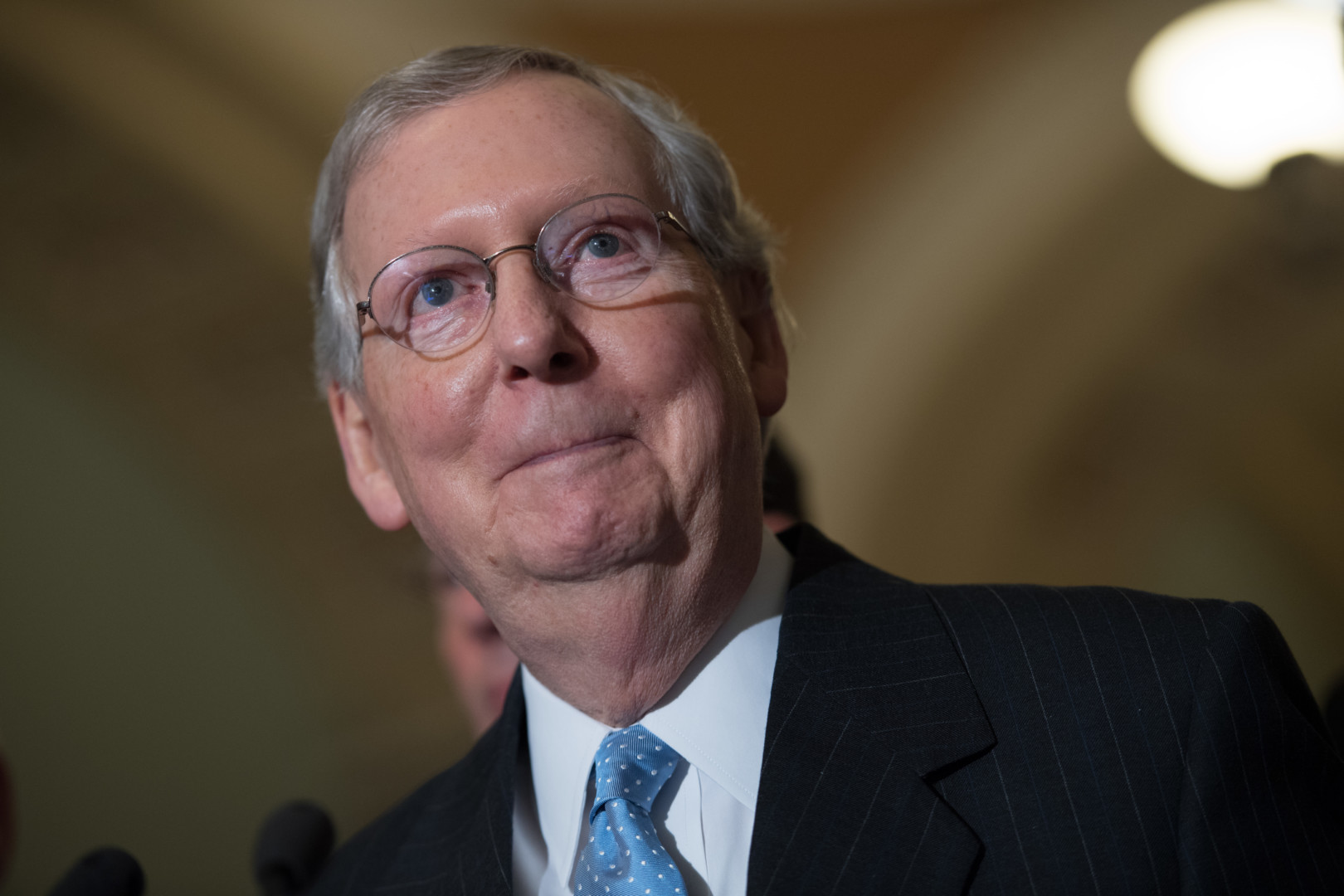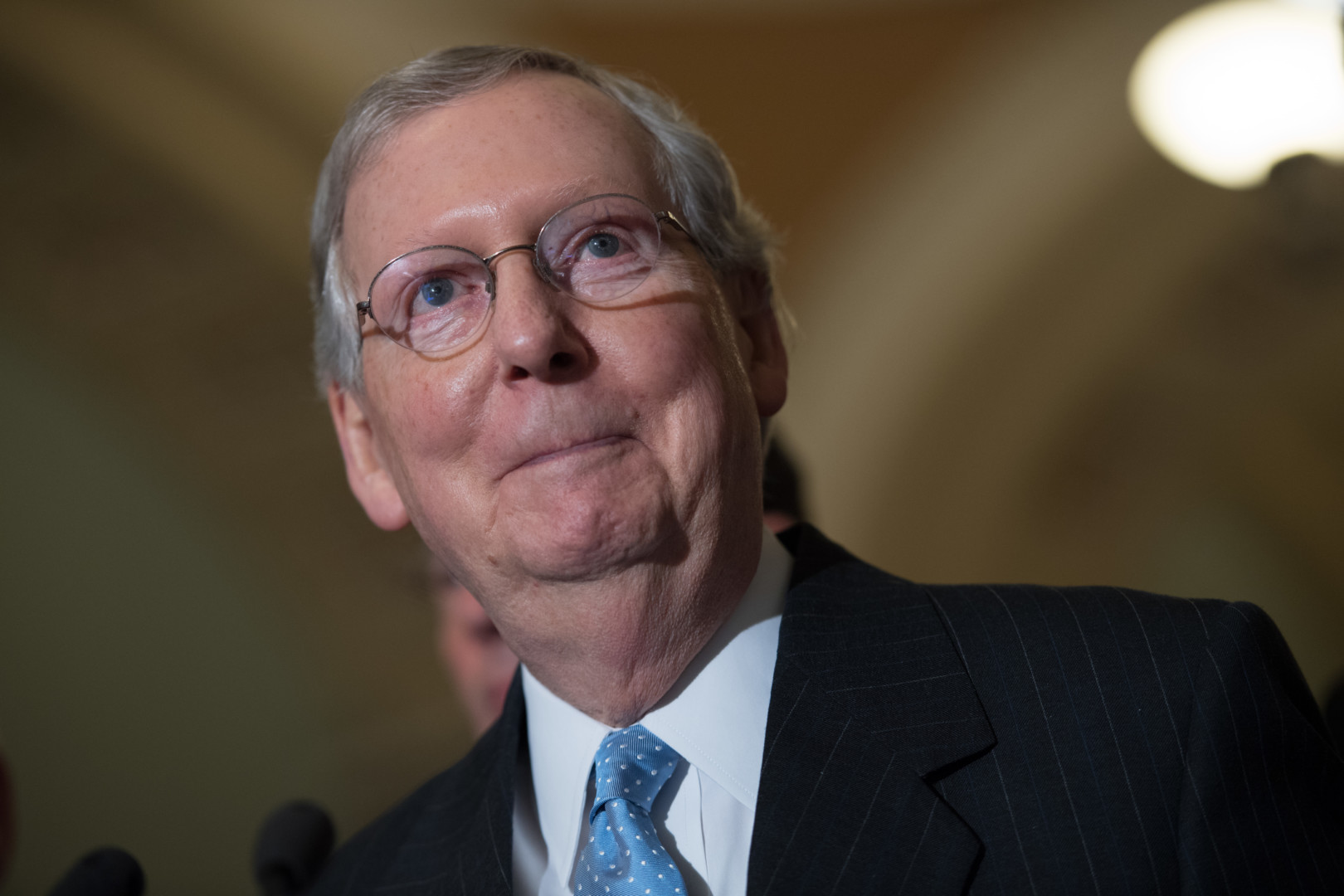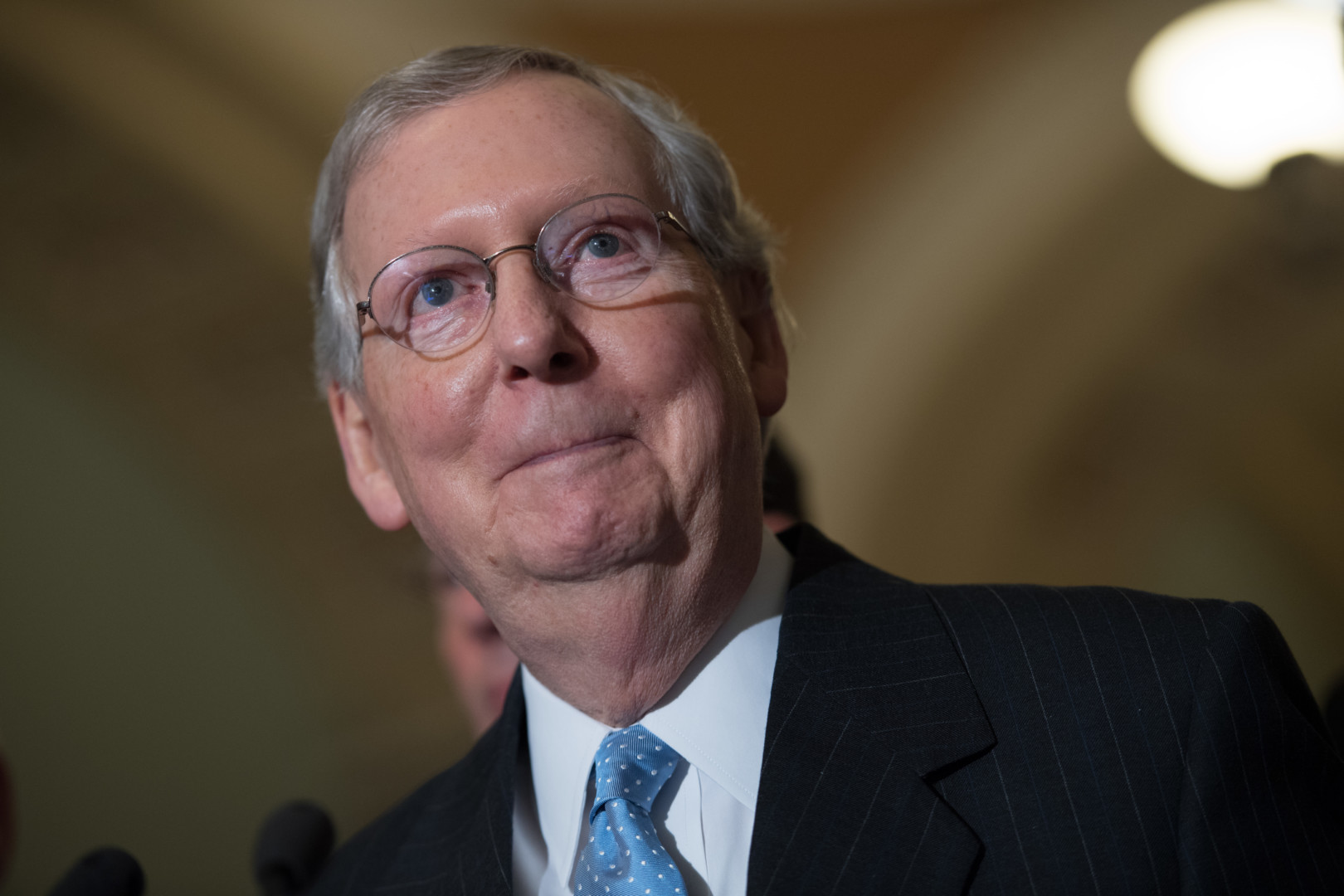 Senate Majority Leader Mitch McConnell thought Donald Trump had "no chance" of winning the presidency and that Republicans would lose the Senate, the Kentucky Republican revealed in a wide-ranging interview in which he also discussed his own agenda for the next Congress and concerns over Russian interference in U.S. affairs.
In a Monday appearance on Kentucky Educational Television, McConnell revealed that he was caught completely off guard by the Republican Party's sweep on the night of the 2016 election. 
"I honestly thought we wouldn't hold the U.S. Senate. I thought we would come up short, and I didn't think President Trump had a chance of winning," McConnell said.
McConnell also touched on Russia, rebuffing calls from both sides of the aisle to form a select, bipartisan committee to investigate the country's suspected interference in the election, saying "it's a serious issue, but it doesn't require a select committee." And, he weighed in on Trump's nominee to lead the State Department, ExxonMobil CEO Rex Tillerson, who has come under scrutiny from Democrats and some Republicans for his close ties with Russia. McConnell rejected the notion that Tillerson's past business dealings with the Russian government would affect his decision-making as the United States' top diplomat. 
"My guess is Vladimir Putin will be very disappointed with the Rex Tillerson he gets as secretary of State, a very different job representing the United States of America as opposed to one of the country's largest businesses," McConnell said. 
Tillerson was awarded an 'Order of Friendship' by Russian President Vladimir Putin, and has expressed skepticism about economic sanctions that were imposed after Russia invaded Crimea. While Tillerson's views on sanctions have raised alarm bells on Capitol Hill, McConnell said Tillerson was acting on behalf of ExxonMobil. 
"I thought he did an excellent job of doing what he was hired by ExxonMobil to do, I certainly didn't agree with him at all that we should not have opposed sanctions after the Russians went into Crimea," McConnell said.
One skeptical Republican, Sen. Lindsey Graham of South Carolina, said last week he would only vote for Tillerson if he confirms that Russia interfered in the 2016 election and that he would support new sanctions against the Asian country. It's unclear if any of his GOP colleagues would require the same commitments.
McConnell also discussed his goals for the next Congress. One top agenda item, he said, is a permanent extension of health benefits for retired coal miners. Democrats threatened a government shutdown on the issue two weeks ago, arguing that the stopgap funding measure, which runs through April 28, did not extend benefits long enough. While Democrats caved on their shutdown threat, the issue is expected to come up again in the next spending debate. The issue aligns McConnell and Democrats against most Republicans, including House Speaker Paul Ryan of Wisconsin.
With the unified Republican government next year, McConnell also said he aims to act quickly on undoing regulations and on passing tax reform. Congressional Republicans could clash somewhat with Trump on the latter issue. Trump has spoken repeatedly about imposing tariffs on U.S. businesses who outsource jobs, something GOP leadership has opposed publicly. They favor lowering corporate tax rates to entice businesses to remain in the country.
"The reason the market has been surging lately [is because of] the prospect for doing something about massive overregulation and the prospect of genuine tax reform because now many of our businesses pay the highest taxes in the world, which is the principal reason for jobs going offshore," McConnell said.
Correction
An earlier version of this story incorrectly stated the length of the stopgap funding measure passed by Congress.