Khizr Khan Says Trump Is Alienating Muslim Americans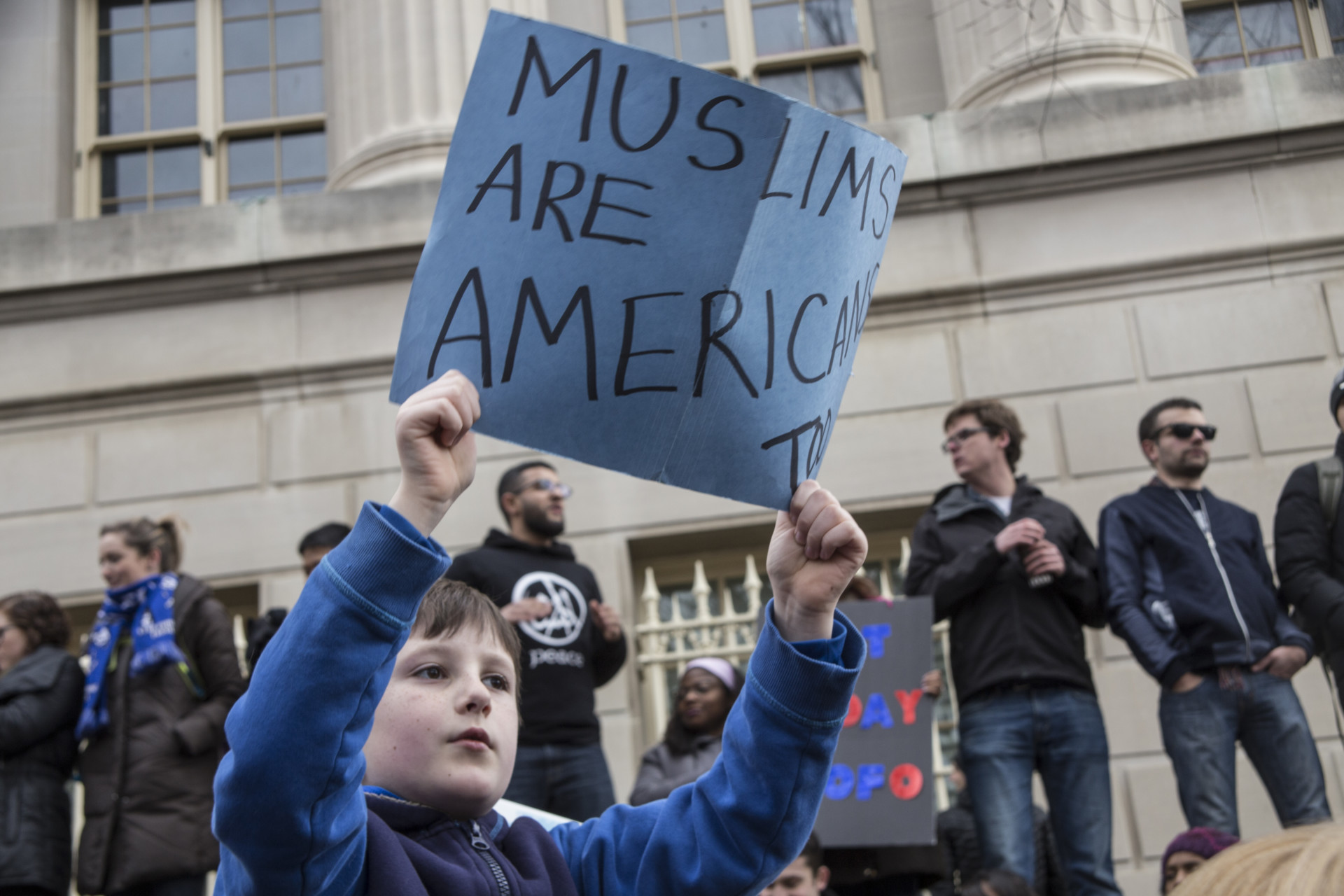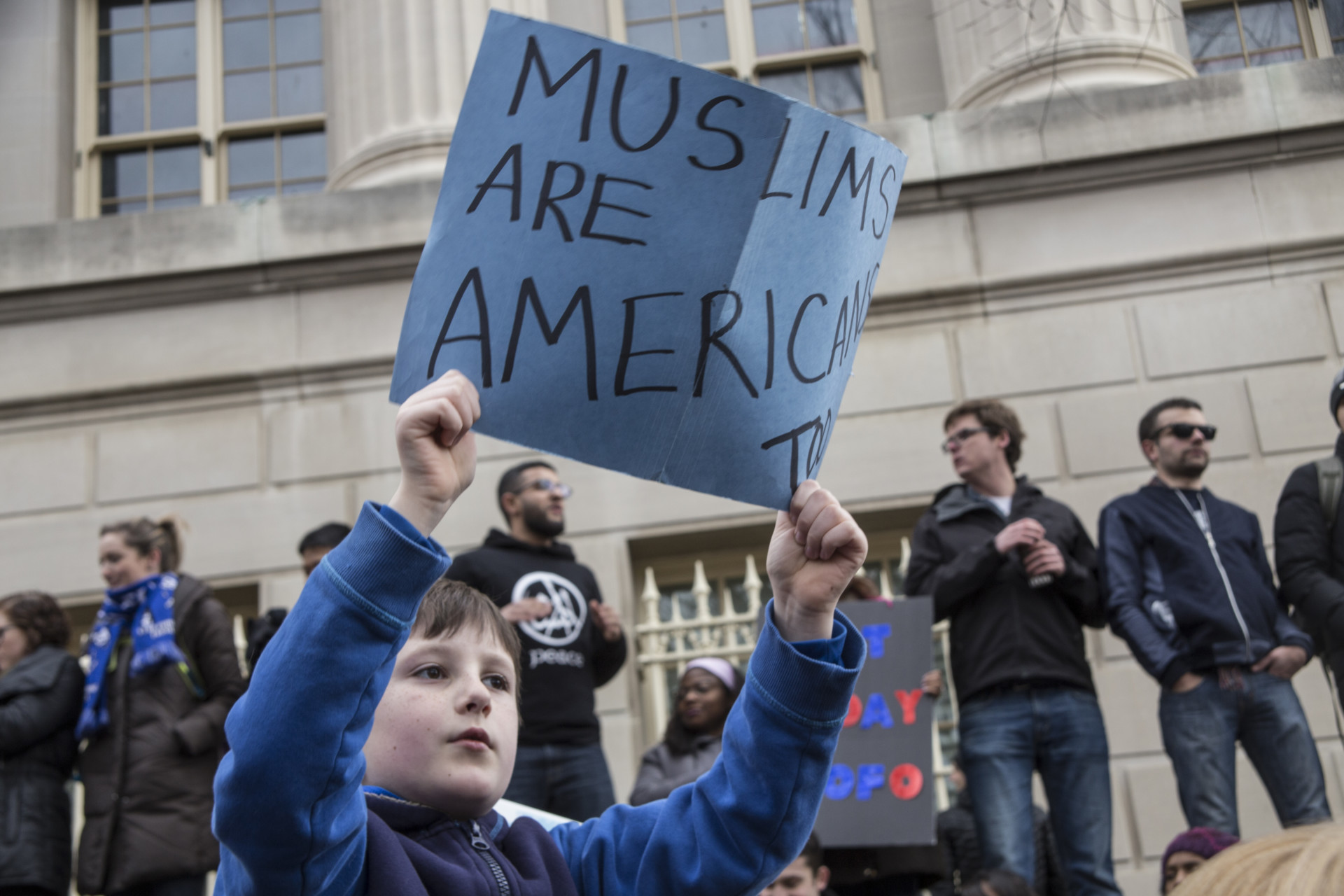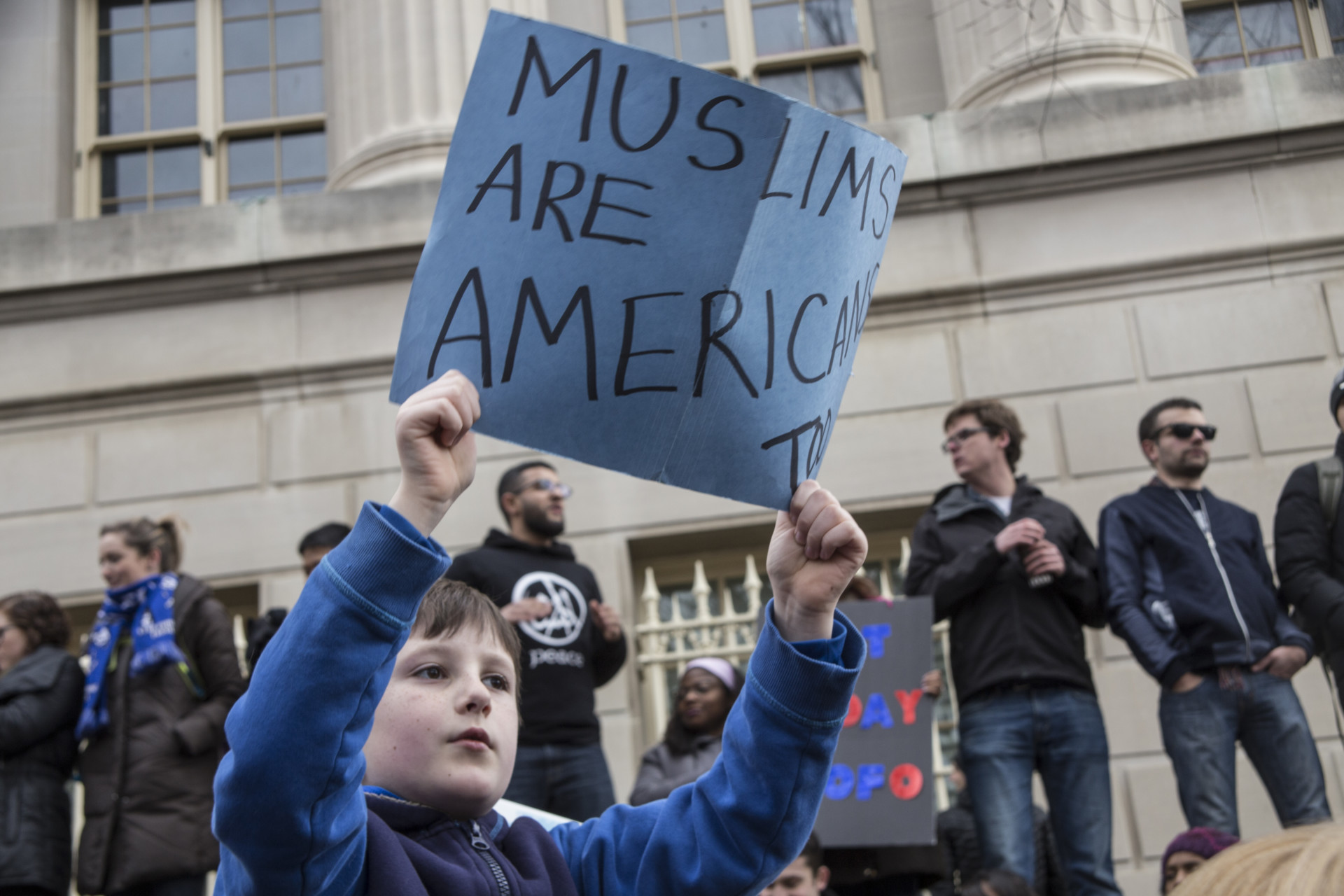 Khizr Khan, one of President Donald Trump's most high-profile critics during the 2016 campaign, was back on Capitol Hill on Wednesday to denounce the president's executive order temporarily banning refugees and citizens from seven Muslim-majority countries from entering the United States.
"I want to be addressing Donald Trump, yet one more time, personally," said the Gold Star father, whose Army captain son died in the Iraq War. "Your two-third wives are immigrants. Your children's mothers are immigrant. Don't you have any concern about immigration to this country?"
Standing outside the Capitol alongside Rep. Keith Ellison (D-Minn.), the first Muslim elected to Congress, Khan said he was there to "resist" Trump's policy, which he said would "alienate" war-zone translators and support staff, as well as "patriotic" Muslims in the U.S.
Khan jabbed Trump as the "Electoral College president," a reference to Trump's popular vote loss to Hillary Clinton, and raised the idea of targeting Trump properties with an international boycott "if it doesn't stop here."
The Pakistani-American has gotten under Trump's skin before. When he delivered a speech at the Democratic National Convention in July, he famously waved a constitution from the stage and accused Trump of sacrificing "nothing and no one."
To the chagrin of Republican leaders, Trump fired back at Khan and his wife, and according to our survey at the time, nearly s6 in 10 voters viewed Trump's comments as "inappropriate." Most American voters agreed with Khan's view that Trump had "sacrificed nothing, and no one" in defense of the United States."
Ellison, joined by a handful of House Democrats at Wednesday's event, said minority groups of all stripes should be aligned against Trump's policy.
"We've got to be fighting for each other right now," said the Minnesota Democrat.
Earlier in the day, Rep. Judy Chu, the first Chinese-American woman elected to Congress, said Asian Americans have "seen this before," pointing to the 1882 Chinese Exclusion Act and Japanese internment during World War II.
Many Asians "lost everything they had due to prejudice and wartime hysteria," the California Democrat said. "There were not enough voices to speak up against it. … Today we have the voices to speak up."
More than 100 House Democrats, including Chu and Ellison, sent a letter Wednesday to Homeland Security Secretary John Kelly urging the administration to rescind the executive order and to offer all members of Congress — not just committee chairmen and ranking members — a briefing by Friday.
The letter also called on Kelly to provide details on who has been prevented from entering the country, as well as those who have been detained, and where.