Senate Democrats Mount Final Push Against DeVos Ahead of Tuesday Vote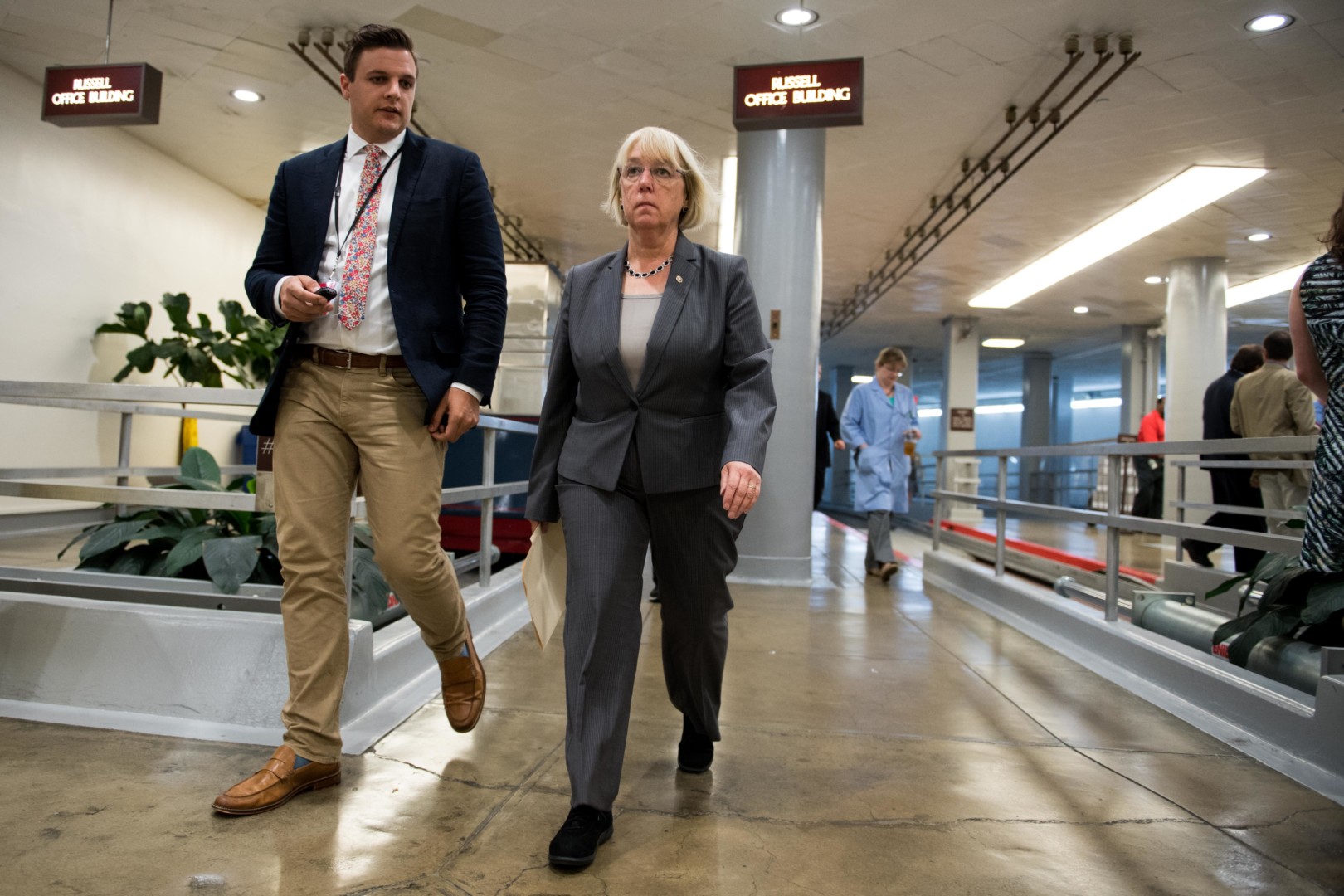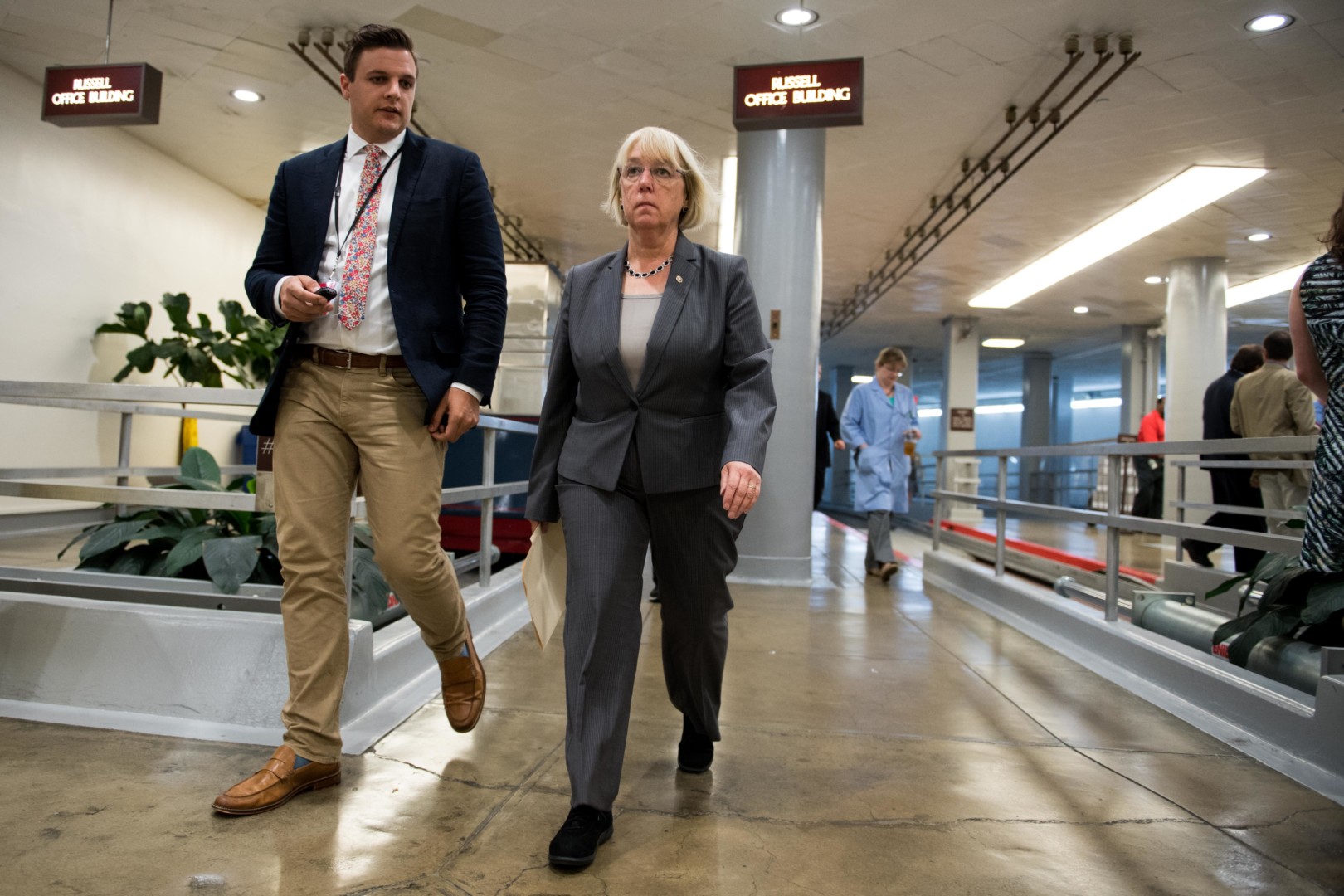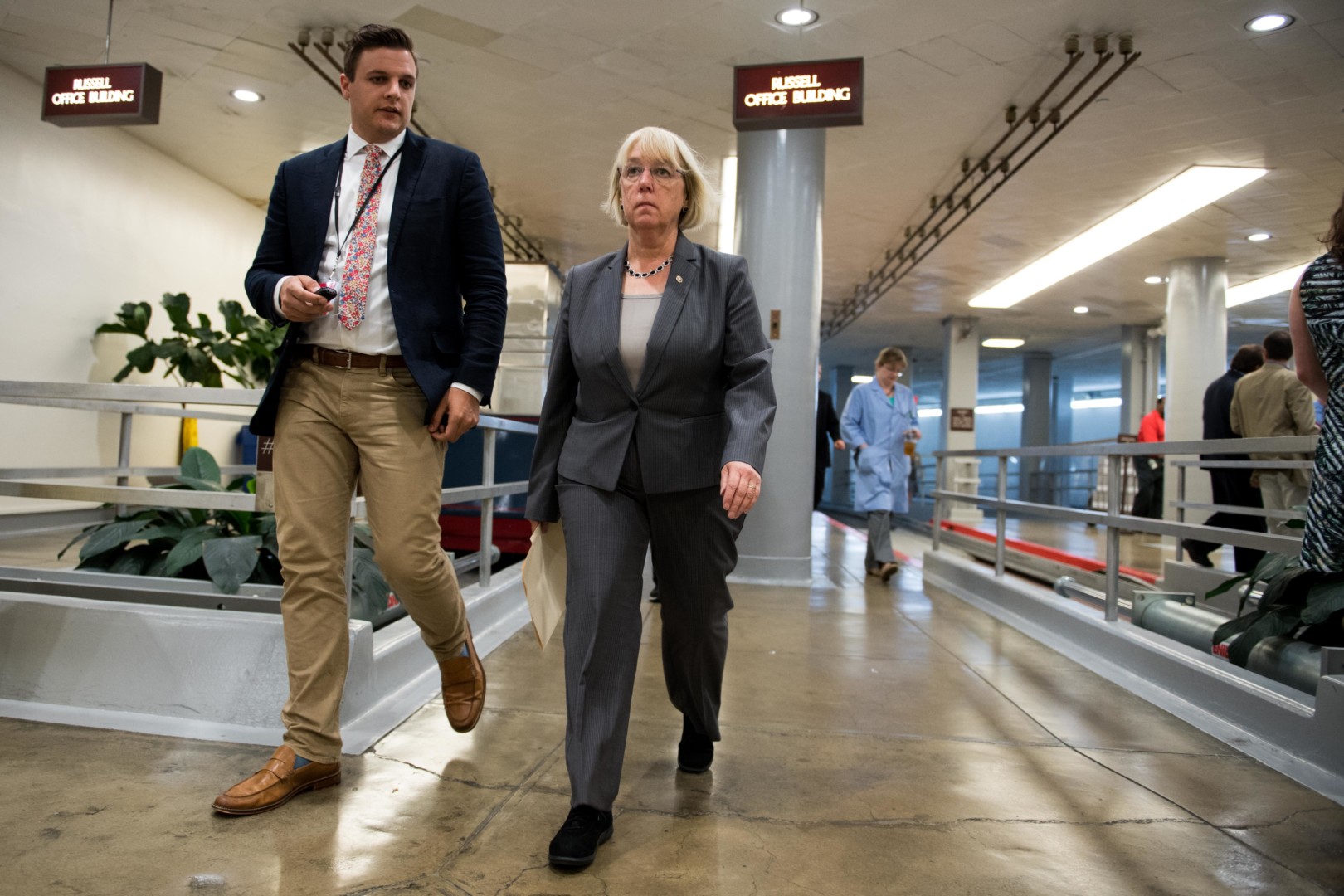 Senate Democrats are pulling an all-nighter in a last-ditch effort to pressure Republicans into sinking Betsy DeVos' nomination to lead the Education Department.
Sen. Patty Murray of Washington, the ranking member of the Health, Education, Labor and Pensions Committee, said on the Senate floor Monday afternoon that Democrats "will hold the floor for the next 24 hours" until Tuesday's 12 p.m. vote "to do everything we can to persuade just one more Republican to join us."
After defections from GOP Sens. Lisa Murkowski of Alaska and Susan Collins of Maine, DeVos has the support of 50 senators — all Republicans. As things stand now, Vice President Mike Pence would have to cast the tie-breaking vote in her favor Tuesday in order for her to be confirmed. That would mark the first time ever that a Cabinet nominee requires a tie-breaker vote for confirmation.
Murray called on the American public to "double down on your advocacy, keep making your voices heard for these last 24 hours."
Last week, Murkowski cited calls from her constituents as a key factor in her decision to oppose the nomination of DeVos, who's a charter school advocate and supporter of school vouchers.
Sens. Bob Casey of Pennsylvania, Patrick Leahy of Vermont and Elizabeth Warren of Massachusetts were the first Democrats to follow Murray in protesting DeVos' nomination with floor speeches. In his floor remarks on Monday, Senate Minority Leader Chuck Schumer called DeVos "the least-qualified nominee in a historically unqualified Cabinet," and asked Republicans to "look into their conscience" before casting their votes Tuesday.
"We need just one more vote, and we can get a lot better secretary of education than the one who was nominated," the New York Democrat said. "I ask my colleagues on the other side of the aisle to follow the courageous example of the senators from Maine and Alaska."