House Health Care Bill Cuts Premiums but Saves Less Money, CBO Finds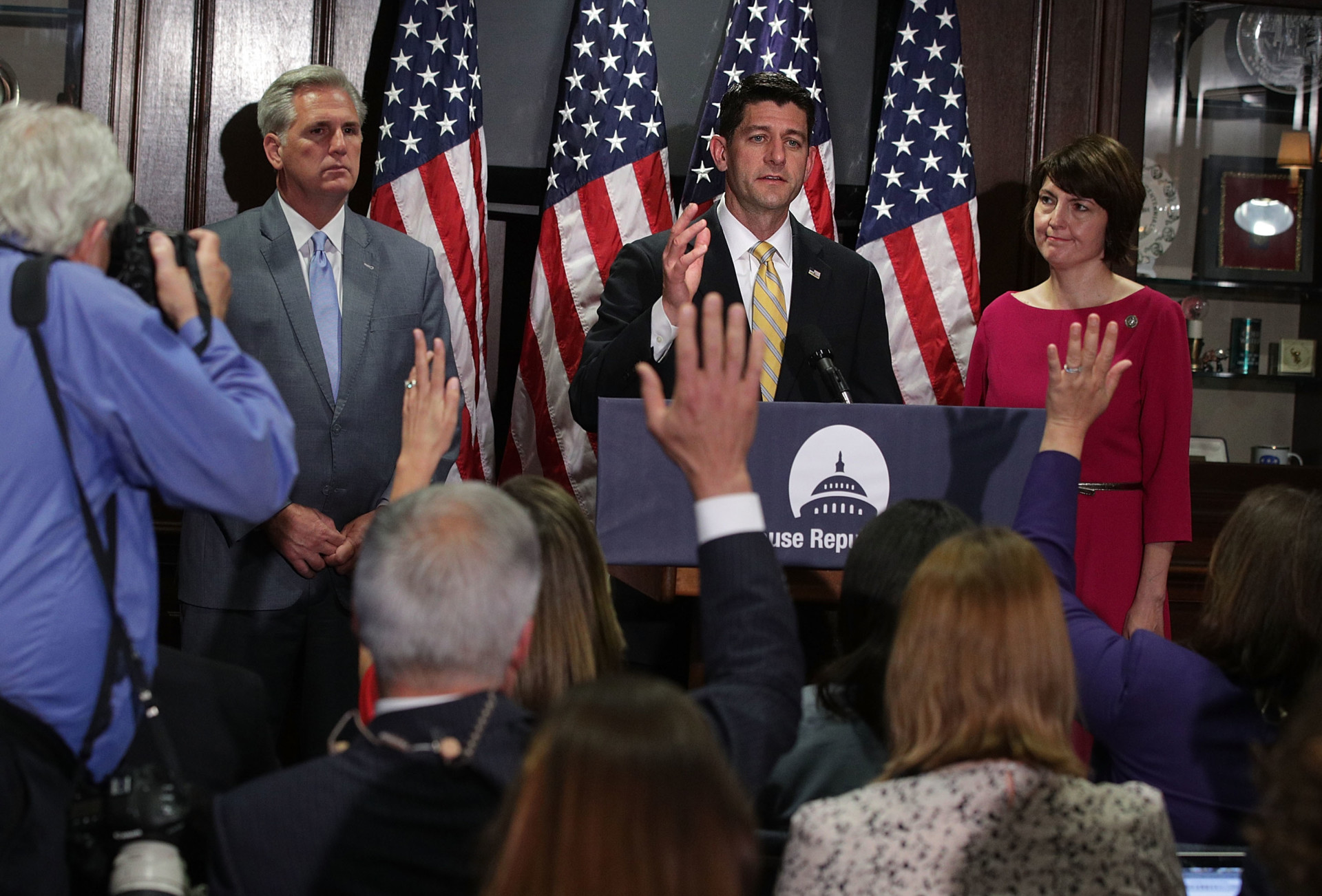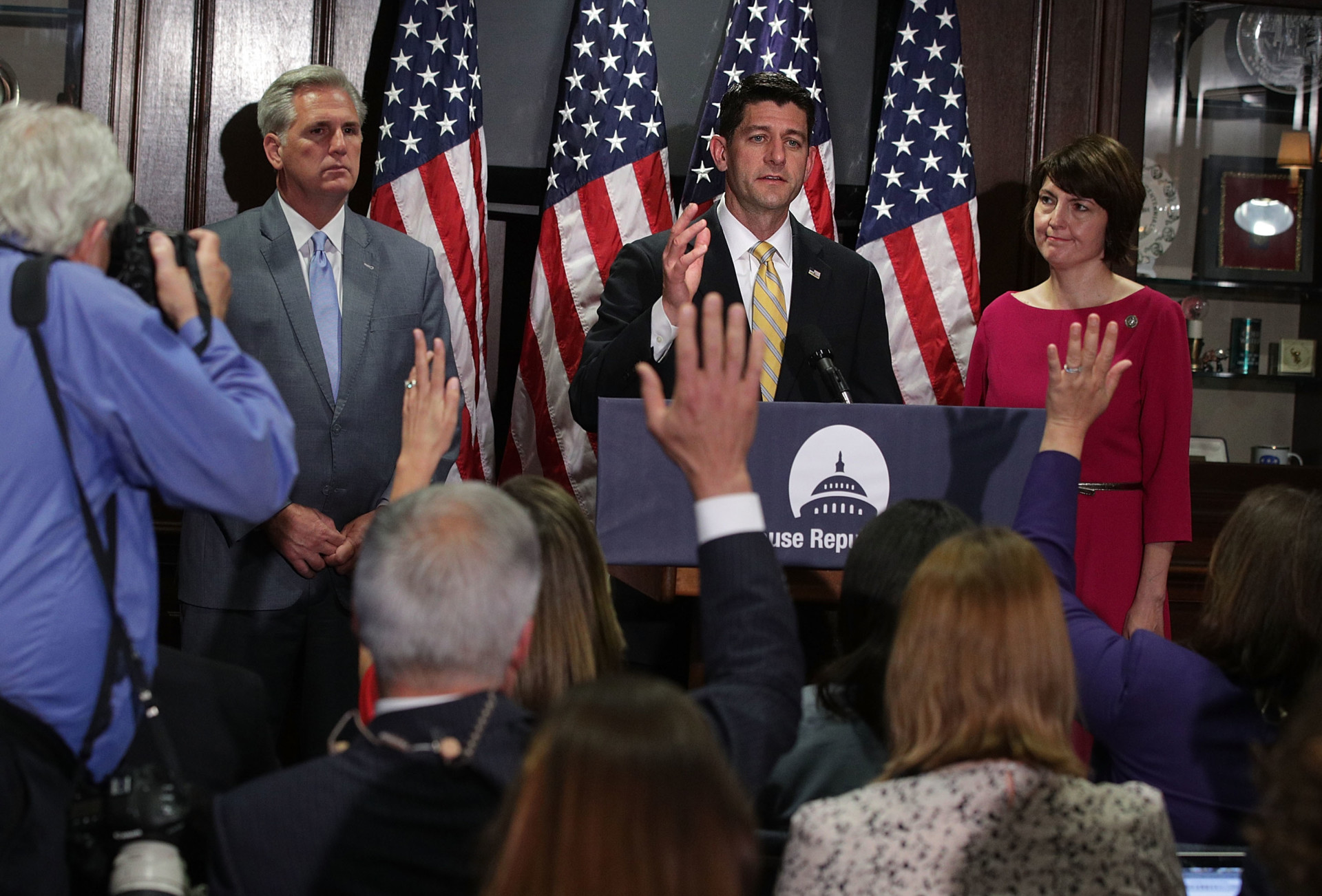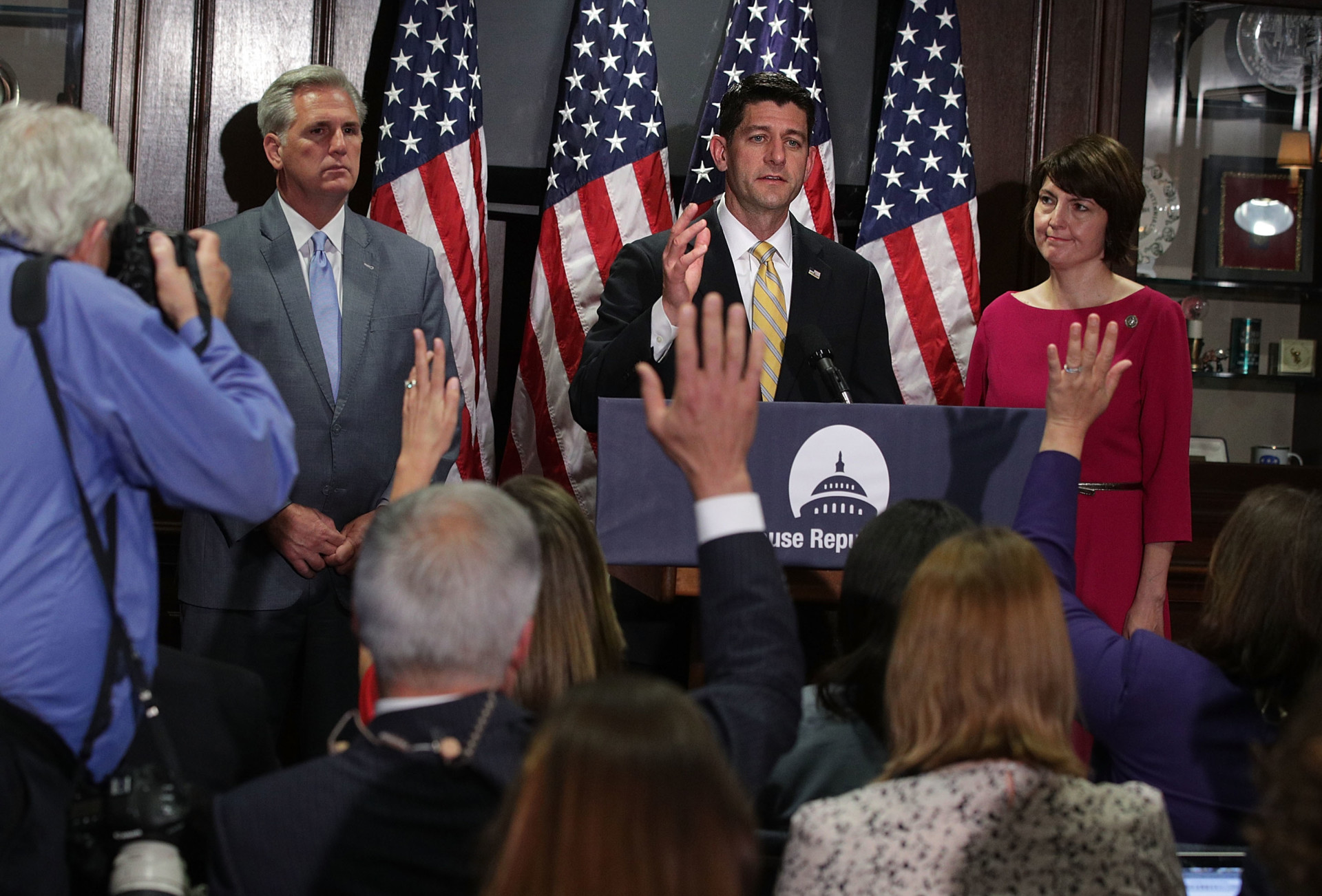 The House Republicans' health care bill to replace the Affordable Care Act reduces health insurance premiums, but also cuts the federal deficit less than thought, according to a highly-anticipated analysis from the Congressional Budget Office on Wednesday.
The 23 million more Americans who would be uninsured under the legislation is largely unchanged from prior estimates, the CBO wrote, which is likely to contribute to Democrats' criticism of the bill.
The CBO's analysis on premiums could help guide Senate Republicans as they debate their own health care legislation.
The nonpartisan office found average health insurance premiums would fall after 2020, "in part because the insurance, on average, would pay for a smaller proportion of health care costs." But the office said premiums could still be higher for people who are less healthy or those who are older. The CBO also found the legislation would reduce the federal deficit by $119 billion over a decade, compared to a prior forecast of a $337 billion cut.
But the CBO warned the bill, which passed the House by a narrow margin earlier this month, could contribute to instability in health insurance markets where one-sixth of Americans live.
"The agencies estimate that about one-sixth of the population resides in areas in which the nongroup market would start to become unstable beginning in 2020," the CBO writes, due to states waiving certain consumer protections in the ACA, including covering essential health benefits and letting insurers charge sick people more if their coverage lapses longer than a certain time.
Those waivers were included in the bill under an amendment from moderate Rep. Tom MacArthur (R-N.J.), which helped win the support of the ultra-conservative House Freedom Caucus. Republicans have insisted people with existing health conditions would be protected under their legislation, but the CBO report suggests those waivers, if implemented aggressively, could unravel the individual market in some states and cause people with higher health costs to lose insurance.
The CBO warned it's difficult to predict what states would do with the waivers, and that average premium costs in 2020 and beyond would depend on how any waivers were granted and implemented. Some people could also see their out-of-pocket spending on health care increase or choose to forgo certain services, the report says.
Senators have specifically talked about measures to stabilize Obamacare insurance marketplaces as they craft their own legislation, though they have also prioritized lowering health care costs, including premiums.
While senators have shrugged off the score's potential impact because they intend to write their own measure, they will have to match the House's measure in terms of lowering federal deficits. That is required under reconciliation, which allows the Senate GOP to pass the measure with 50 votes if necessary. Democrats are unlikely to vote for a bill that repeals the ACA.
"The CBO score of the House bill is one factor, but I think in any universe, the Senate bill will be significantly different from the House bill," Sen. Ted Cruz (R-Texas) told reporters ahead of the score's release. "We're focused on how to solve the underlying problem and not dwelling on one scoring estimate and for a proposal that's not going to be the underlying bill."
Cruz criticized the earlier CBO analysis, which showed premiums would continue to rise for one to two years under the AHCA.
"That is an outcome that I think is completely unacceptable," he said Wednesday, praising his Senate colleagues for seeming to agree lowering premiums should be their primary goal.
Sen. Bill Cassidy (R-La.), who has been more moderate in the Senate's health care talks, also focused on lowering premiums – though he said any legislation must also allow people to afford health insurance if they have existing health conditions, as proposed by talk show host Jimmy Kimmel.
"Congress's focus must be to lower premiums with coverage which passes the Jimmy Kimmel Test," he said in a Wednesday statement. "The AHCA does not."
Majority Leader Mitch McConnell told Reuters in a Wednesday interview that his caucus has not yet agreed on a health care plan that would collect 50 votes.
"I think the leader is committed to finding a way to get those 50 votes; when he's committed to do something he usually figures out with us how to get it done," said Sen. Roy Blunt (R-Mo.).