Voters Support Paris Deal, but Are Skeptical of Green Climate Fund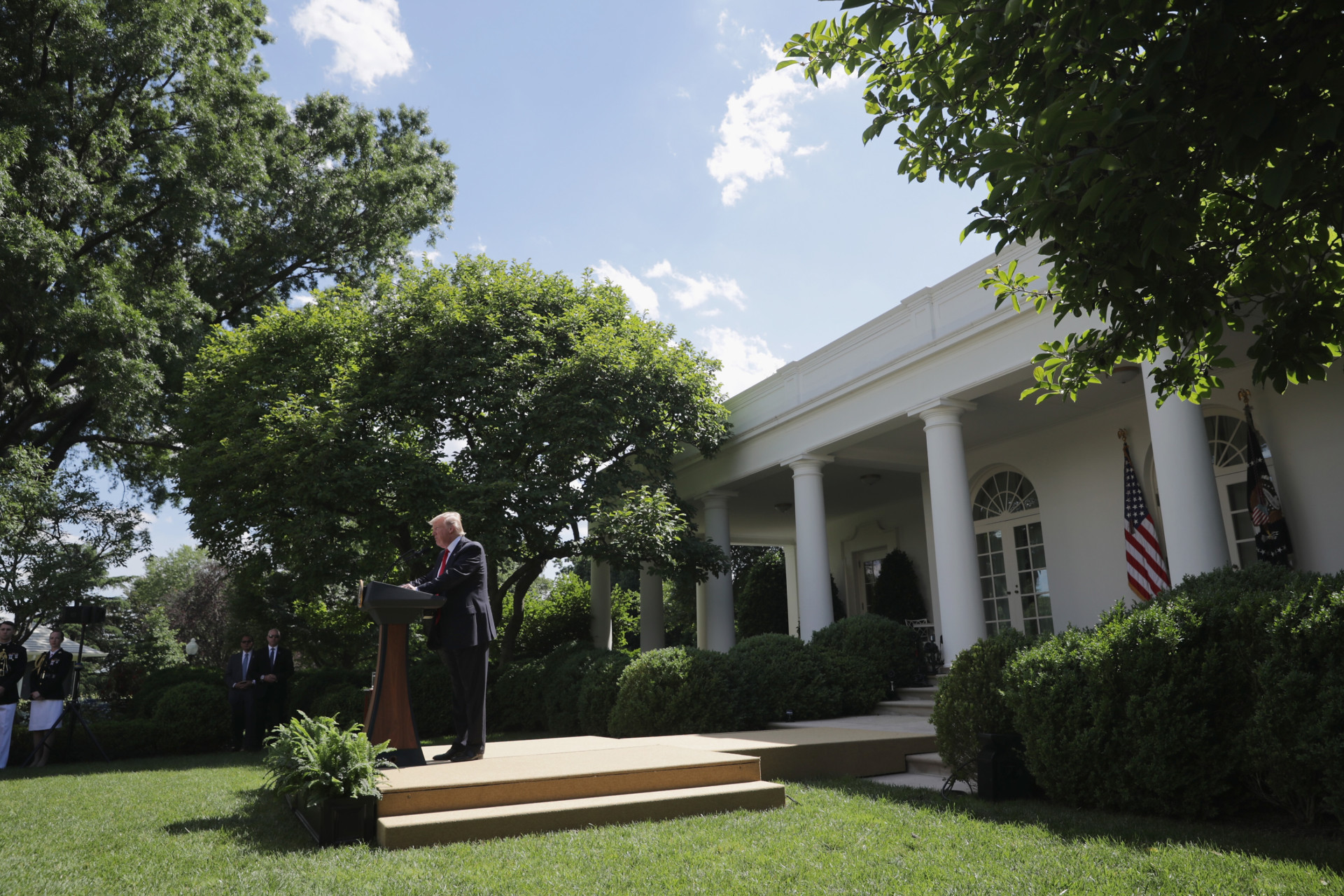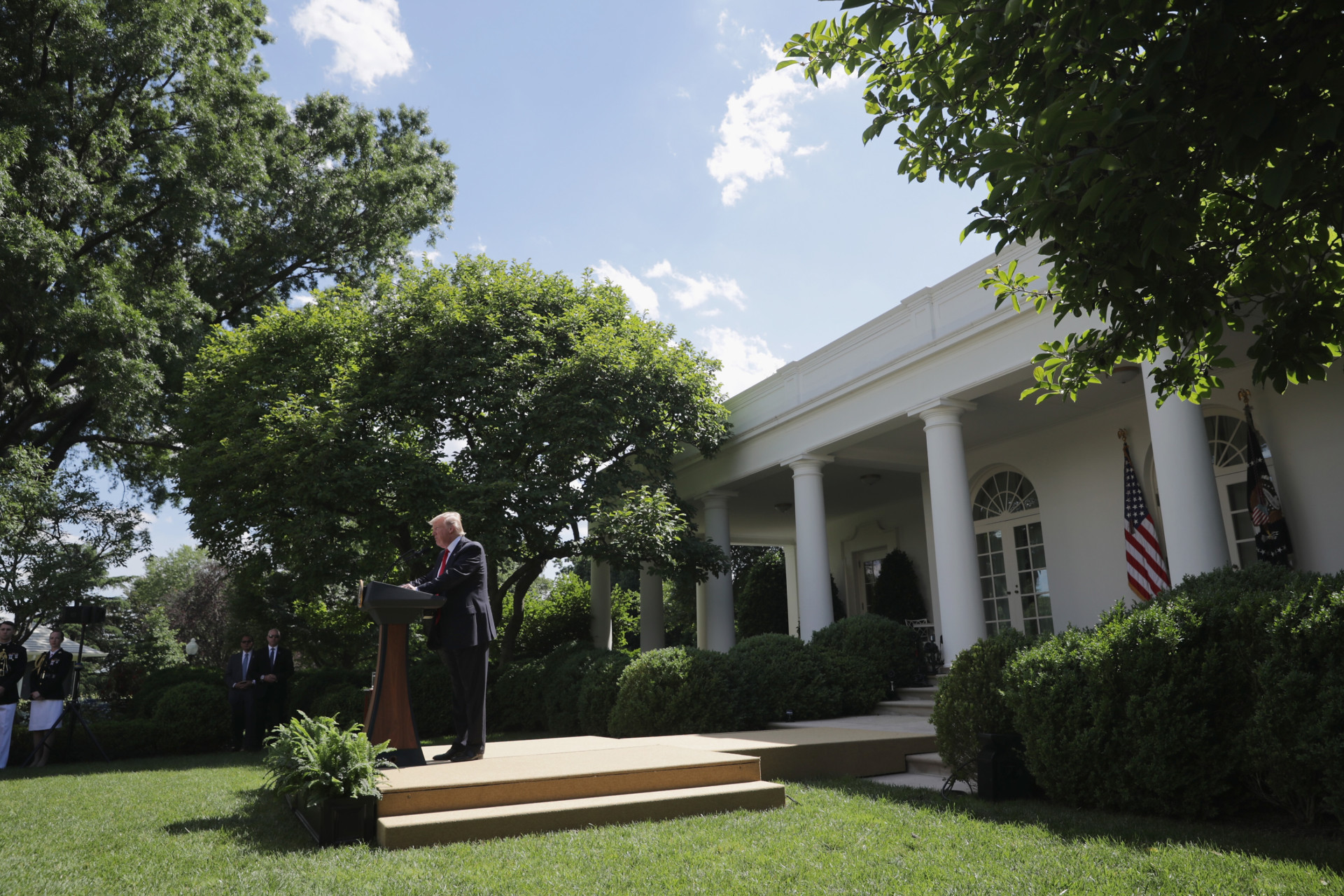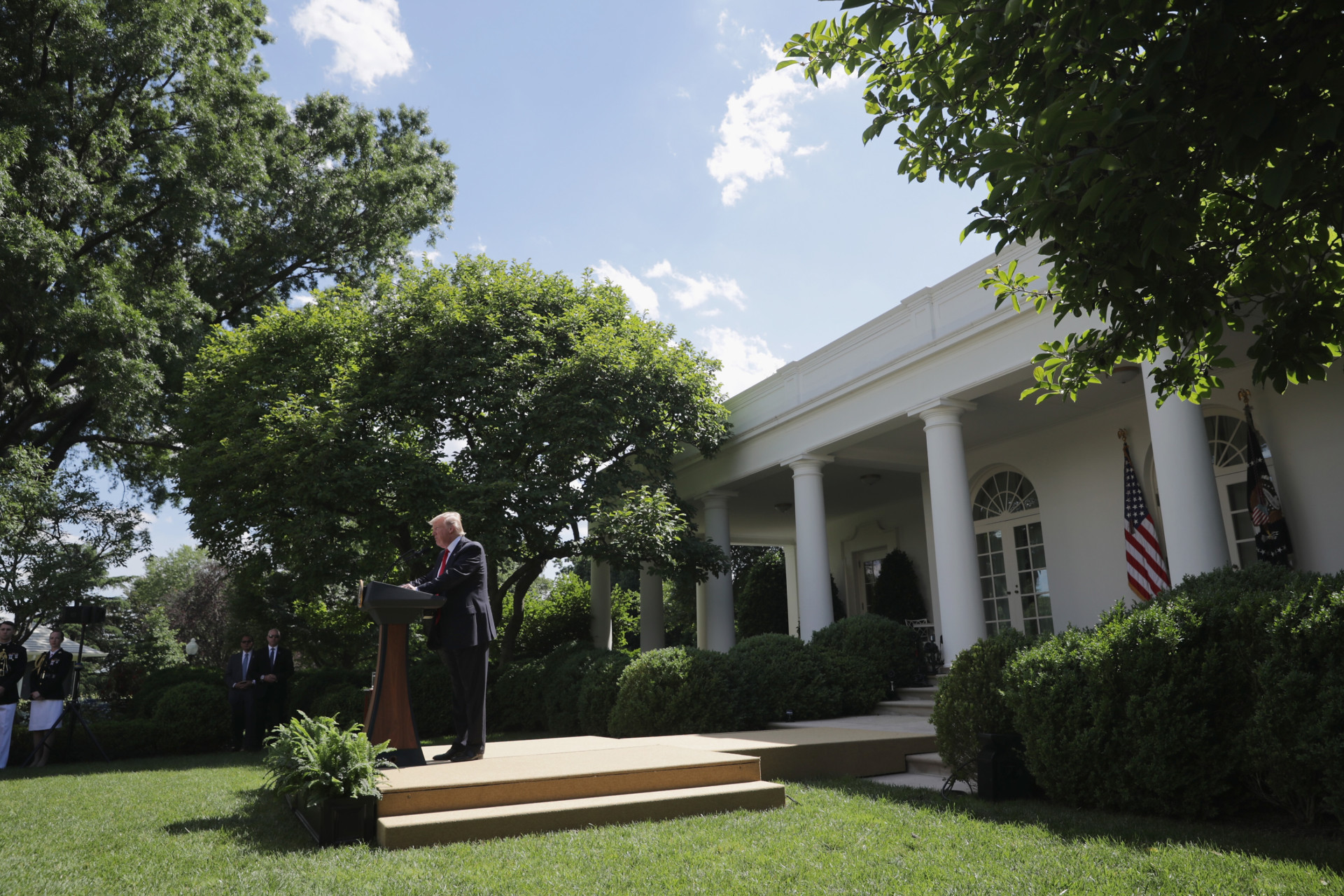 President Donald Trump fulfilled a campaign promise last week by pulling the United States out of the Paris climate agreement — but that doesn't mean the move was popular.
Nearly six in 10 registered voters think the United States should have stayed in the agreement, including 79 percent of Democrats and 57 percent of independents, according to a Morning Consult/POLITICO survey of 1,999 registered voters conducted June 1-2.
Still, if Trump's decision was a gesture to his most loyal supporters, it may have been effective. Forty-four percent of Republicans favored leaving the Paris agreement, compared to 32 percent who wanted to remain.
Respondents were also skeptical of the prospect of sending money to developing countries to help them shift toward cleaner sources of energy. Forty-eight percent of those surveyed said the United States "should not provide aid to help developing nations reduce carbon emissions in their own countries," while 32 percent said the country should.
Former President Barack Obama committed to sending $3 billion to the United Nations Green Climate Fund to help nations such as China and India, but had only sent $1 billion before Trump's inauguration in January. Even as the Trump administration debated whether to remain in the deal, the White House's budget proposal suggested ending payments to the fund.
Trump cast his decision to pull out of the Paris agreement as a defense of American blue-collar jobs, saying he was "elected to represent the citizens of Pittsburgh, not Paris." The economic focus got a mixed reaction from voters.
Half of respondents said the nation should be more concerned about "protecting the environment and reducing greenhouse gas emissions," than "protecting our coal industry and American industrial sector jobs." Thirty-seven percent favored coal. Voters were split on the economic impact of leaving the deal: Thirty-five percent said it would help the U.S. economy and 33 percent said it would hurt.
The poll highlights that Americans are willing to sacrifice to help the environment — but only to a certain degree, said Chrissy Harbin, vice president of external affairs for Americans for Prosperity, which supported withdrawing from the agreement.
"There's no such thing as a free climate policy," Harbin said in a phone interview Tuesday. "There are absolutely some trade-offs to these policies. People may be willing to pay for them, but not as much as they actually cost."
Despite their reluctance to support sending U.S. funds overseas, voters are generally willing to support policies that help the environment, even if there's an economic cost. Half of registered voters agreed that the United States should "do more to strengthen environmental protections, even if it hurts some U.S. businesses," while 29 percent said the country should "do more to help some U.S. businesses, even if it weakens environmental protections."
Most voters see climate change as a threat — but not quite as severe as other major issues. Forty percent called climate change a "critical threat," while 32 percent called it an "important but not critical threat." Twenty-one percent said it is "not an important threat at all," and 7 percent had no opinion.
By comparison, terrorism and cyberattacks each were called critical or important threats by 90 percent of respondents. North Korea's nuclear program, Islamic extremism, Iran's nuclear program, and the conflict in Syria were also treated as more severe threats than climate change.