Democratic Lawmaker Drafts Trump Impeachment Article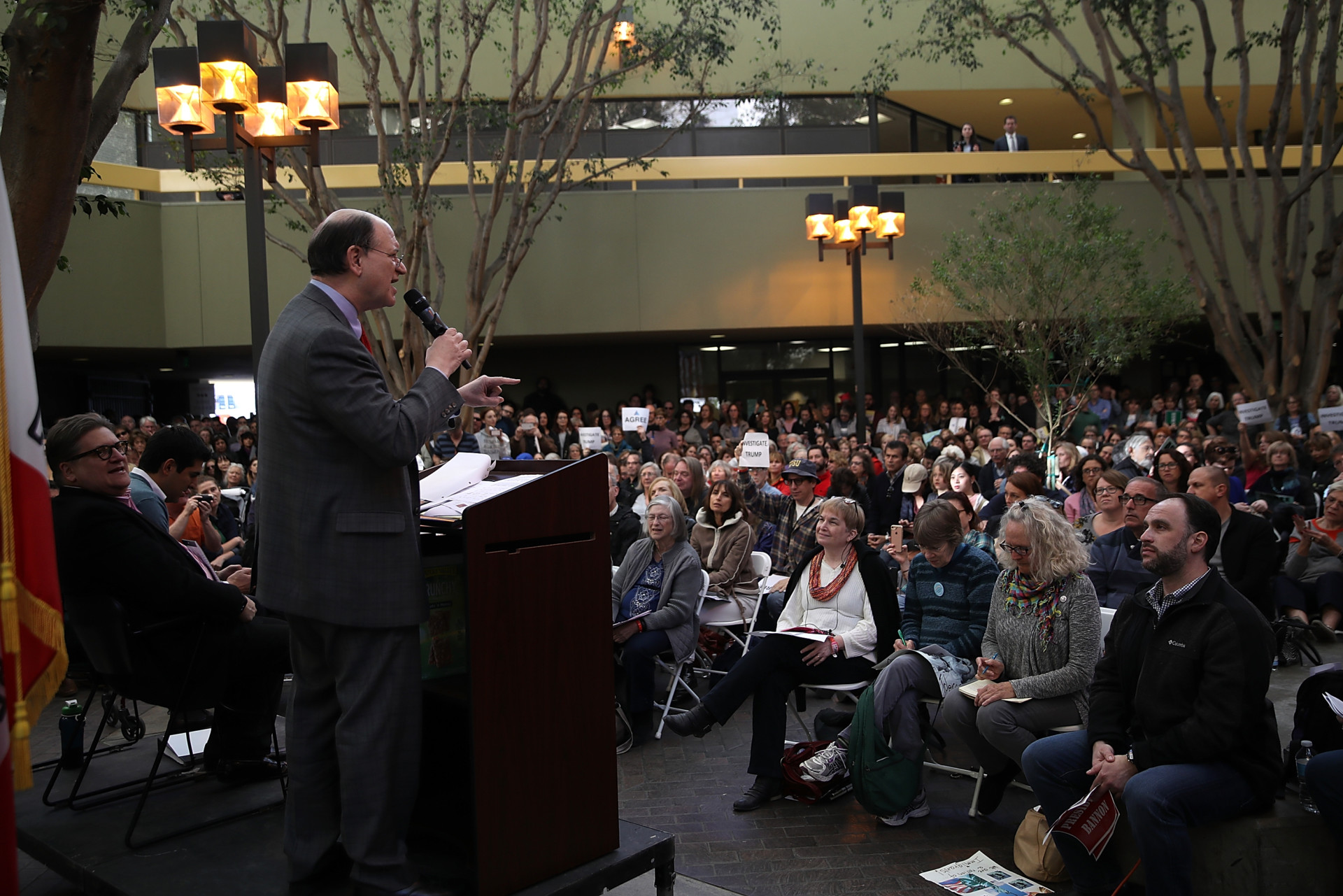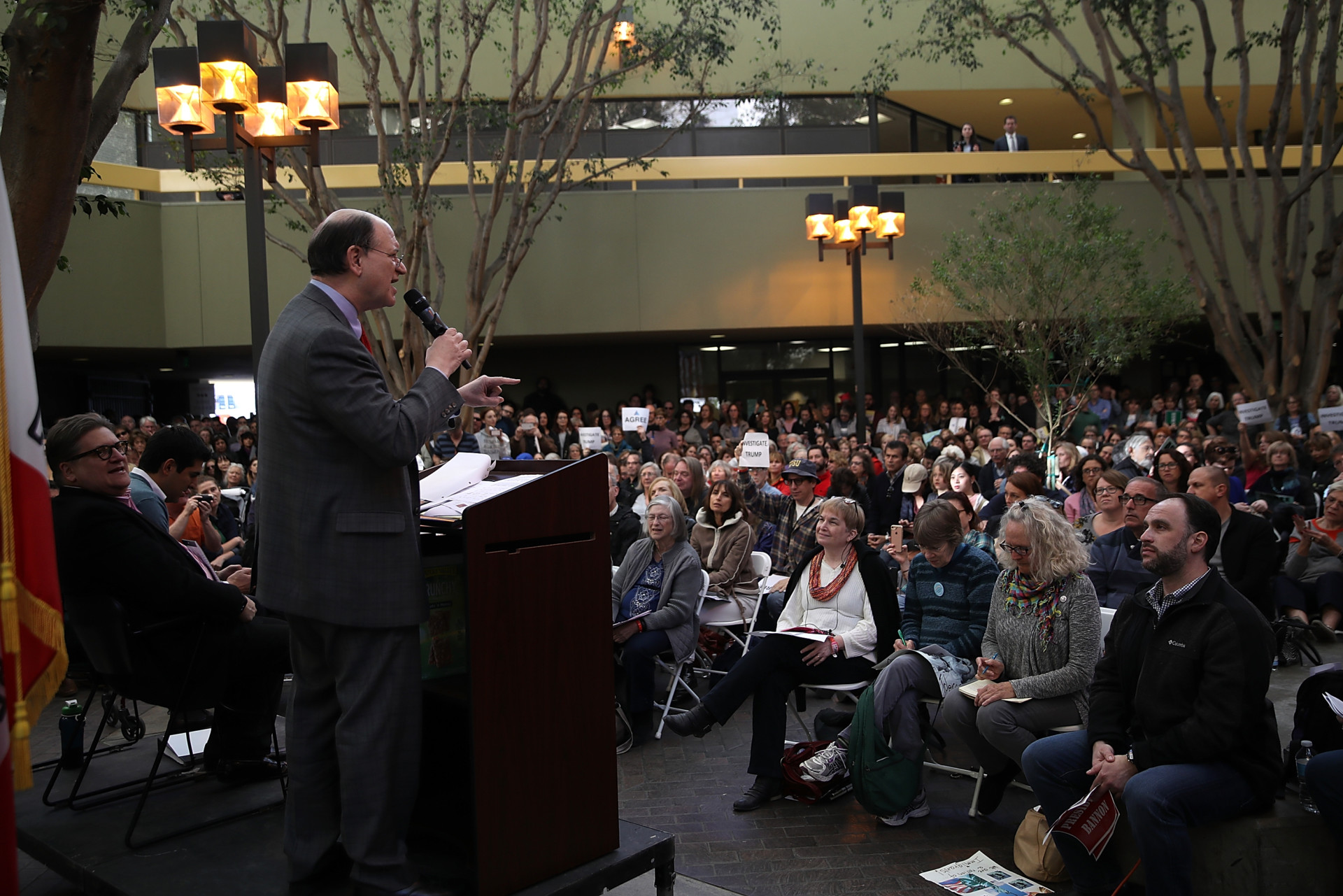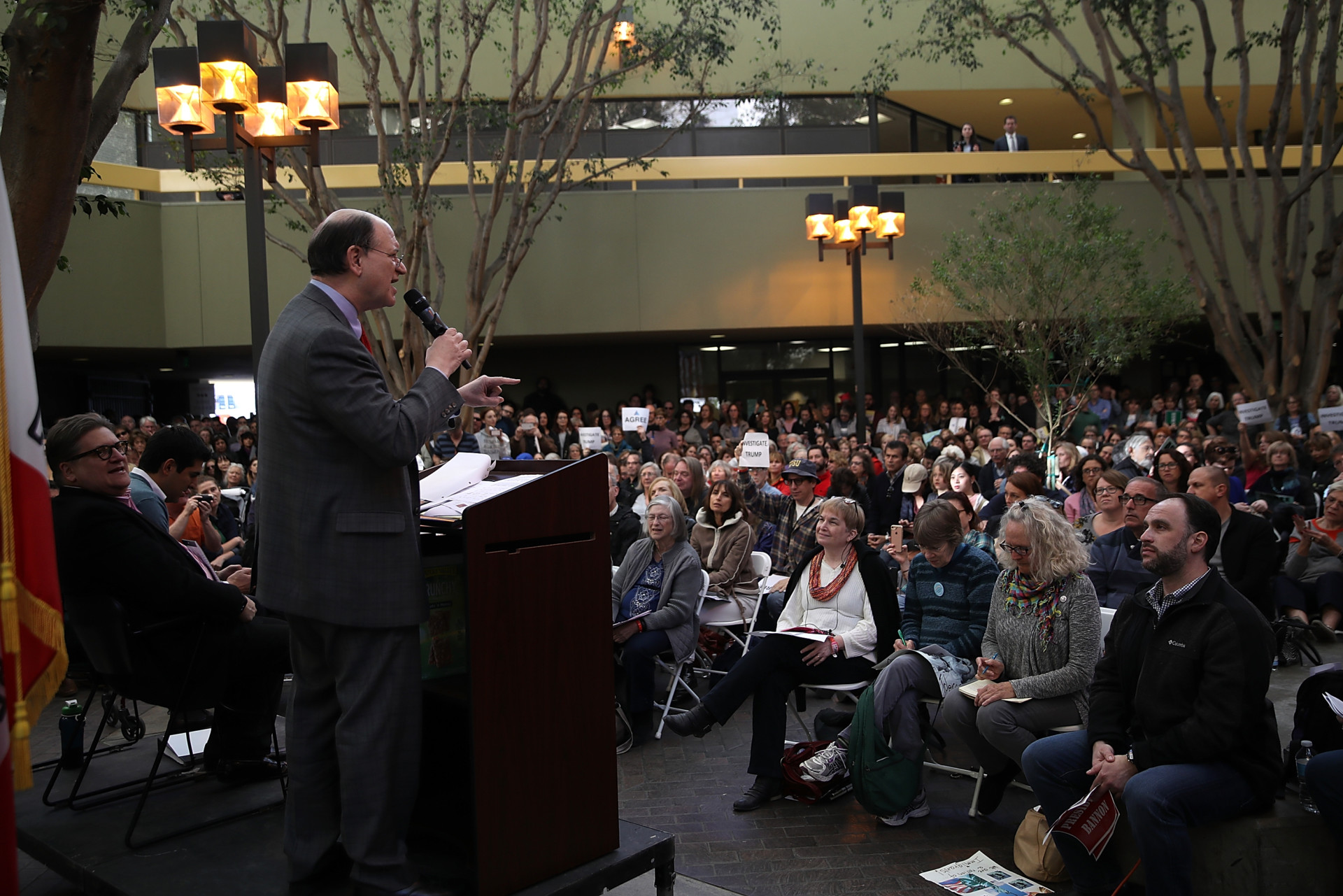 As public support for impeaching Donald Trump grows, Rep. Brad Sherman has drafted an article accusing the president of obstruction of justice.
The four-page article put out by the California Democrat's office — which has not yet been introduced in the House — points to Trump's firing of Federal Bureau of Investigation Director James Comey, who was overseeing an investigation of alleged Russian meddling in the 2016 election.
"The congressman is circulating the article and asking for feedback from his colleagues whose opinions he has tremendous respect for," a Sherman spokesman told Morning Consult on Monday.
In a statement, Sherman said "the evidence we have is sufficient," to warrant impeachment of Trump less than five months after he took office. With his impeachment call, Sherman noted that investigations into Russian meddling and the Kremlin's possible ties to Trump or his associates are continuing.
"I have no illusions. Articles of Impeachment will not pass the House in the near future," Sherman said. "But given the risk posed to the Republic, we should move things forward as quickly as possible."
Impeachment would indeed face long odds in the Republican-controlled Congress. In addition to a House majority, two-thirds of senators would have to vote to convict Trump, removing him from office and elevating Vice President Mike Pence to the Oval Office.
Still, as more details have emerged about Comey's firing and investigations have stalled some major components of Trump's agenda, public support has grown for taking a look at impeachment — a first step for removing a president from office.
In a Morning Consult/POLITICO survey conducted May 18-22, 38 percent of Americans said Congress should begin impeachment proceedings while 46 percent opposed such a move. Days later, in a survey conducted May 25-30, the gap tightened: 43 percent of Americans said Congress should begin the proceedings while 45 percent said it should not.
Earlier in May, 64 percent of Americans said Congress should only attempt to impeach if there is evidence that the president has committed a very serious crime. Fewer than 2 in 10 Americans (18 percent) said it should impeach a president to express dissatisfaction.
Sherman is not the first House Democrat to raise the idea of impeaching Trump. Rep. Al Green (D-Texas) has also said he would draft an impeachment article, and Rep. Maxine Waters (D-Calif.) has publicly advocated for such a move.
House Minority Leader Nancy Pelosi (D-Calif.), in an interview with MSNBC's "Morning Joe" on Friday, said she was concerned about his fitness for office but stopped short of calling for his impeachment.
The California Democrat said she still seeks an independent commission to investigate, but wants to "dampen down any talk of impeachment, unless you have the facts, but not just to say it, not just to inflame the situation."