A Source of Bitter Debate in GOP, Ex-Im Bank May Fade as Flashpoint on Local Level
As Stephen Fincher explores Senate run in Tennessee, his support of bank could be overshadowed by opioid crisis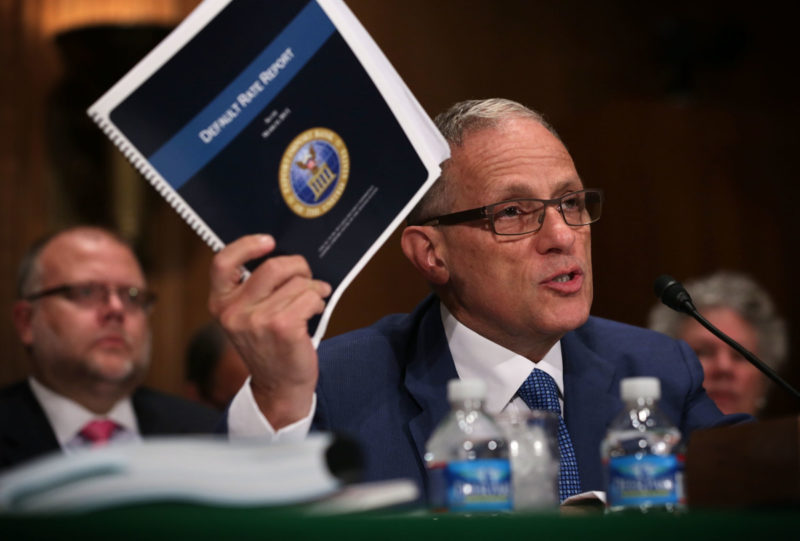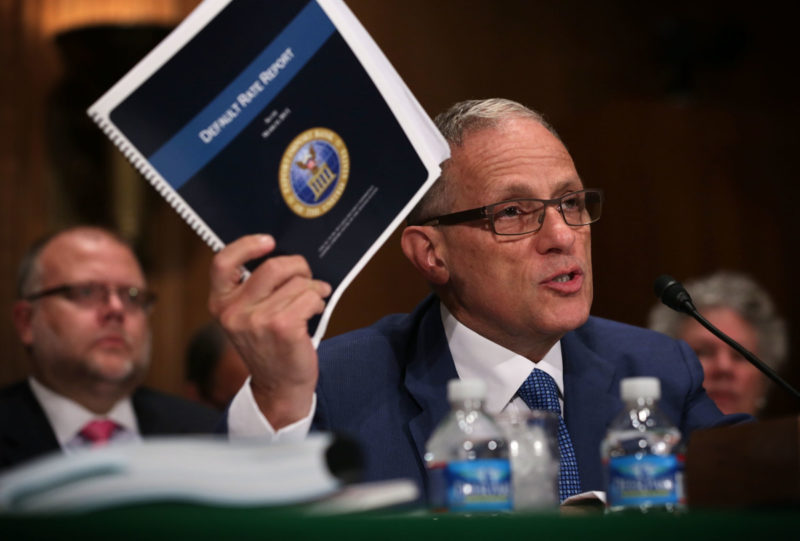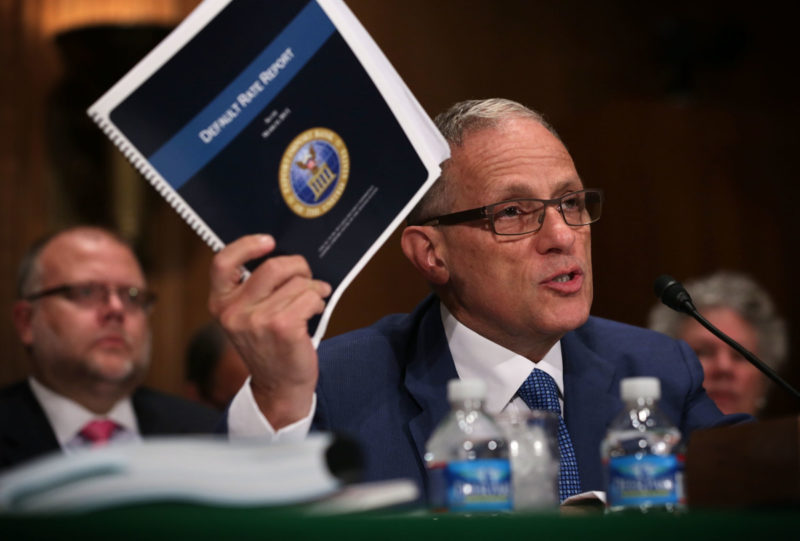 Two of the leading possible candidates in the Republican primary to replace Sen. Bob Corker (R-Tenn.) are on opposite sides of a debate regarding the importance of the Export-Import Bank, a major economic issue that has divided Republicans and Washington-based groups for the last few years.
But what has been the source of acrimonious disagreement among Washington insiders could lack resonance in a state that is grappling with an opioid crisis.
Stephen Fincher, a former Republican congressman from the western portion of the state, told The Tennessean Oct. 13 that he's considering a run for Corker's seat and could announce a decision as soon as this week. Fincher was elected to the House of Representatives in 2010 and said in 2016 he would not seek a fourth term.
But even before he has entered the Senate race, some critics are already pointing to his record on the Ex-Im Bank. When he was in Congress, Fincher became notable for leading an effort with a handful of Republicans and almost all Democrats in the House to circumvent the committee process and renew the Ex-Im Bank. Conservative groups and dozens of congressional Republicans oppose the bank on the grounds that they consider it a form of corporate welfare.
If he does decide to run for Senate, Fincher would face one of his former colleagues, Rep. Marsha Blackburn, in the primary. Blackburn voted against Fincher's renewal effort in 2015.
Right now opioids just completely wash away an Ex-Im Bank contrast.
Former Rep. Zach Wamp (R-Tenn.)
Zach Wamp, a former Republican congressman from the Chattanooga area who now works as a consultant in the Volunteer State, said that the Ex-Im issue won't translate to votes because it's "totally in the weeds" compared to issues that resonate directly with voters, like the ongoing opioid crisis.
"Right now opioids just completely wash away an Ex-Im Bank contrast," Wamp noted in a phone interview Monday.
The Ex-Im Bank, whose functioning is a major priority for business groups such as the U.S. Chamber of Commerce and the National Association of Manufacturers, helps finance exports from U.S. companies to global markets. Although the bank does help exports from small businesses, it is most notable for helping companies that manufacture major capital-intensive goods like aircraft or nuclear reactors sell their products overseas.
The bank's charter expired June 30, 2015, and wasn't renewed until December 2015 via a rider on a highway bill. This came after Fincher's mostly symbolic efforts to renew the charter through a procedural maneuver known as a discharge petition.
Conservative groups such as the Club for Growth and Freedom Partners were highly critical of Fincher for working with Democrats on the issue and circumventing House Financial Services Committee Chairman Jeb Hensarling (R-Texas), who is one of the bank's leading opponents in Congress.
The Club for Growth has already endorsed Blackburn.
Club for Growth spokeswoman Rachael Slobodien said by email on Monday that "it's worth reminding Tennessee what [Fincher's] true colors are."
When Fincher was in Congress, "he routinely joined with Democrats to support liberal special interests like voting for Obama's green energy programs and supporting corporate welfare like the Ex-Im Bank," Slobodien said.
Joe Hall, a spokesman for Fincher, said he doesn't expect Ex-Im-related attacks would stick if the former congressman runs for Senate.
"I don't think it's a very critical argument to use against Stephen," he said. "And it would be a softball for Stephen in response."
Representatives for Blackburn didn't immediately return requests for comment.
But Fincher's actions on behalf of Ex-Im aren't likely to provide him much help in a candidacy — nor would Blackburn have an advantage in highlighting it as a wedge issue. Fincher and Blackburn have nearly identical marks on the scorecard that the Chamber of Commerce uses to gauge lawmaker support for the organization's legislative priorities. On the 2016 scorecard, Blackburn had an 87-percent cumulative rating from the Chamber, while Fincher had an 86-percent cumulative rating.
That leaves open the possibility that, despite the difference on Ex-Im, the Chamber will not get involved in the primary because of the similarities in Blackburn's and Fincher's ratings. A representative for National Association of Manufacturers, another Ex-Im proponent, didn't immediately return a request for comment.
Even if Washington-based groups on either side of the Ex-Im debate do get involved in the race, their effectiveness might be muted by other factors.
In addition to the prevalence of the opioid issue, Wamp said, the competitiveness of the GOP gubernatorial primary calls into question whether spending on television ads would be watered down by other political races.
"It's going to be a food fight to even get time on television," Wamp said.
This story has been updated to include a response from Stephen Fincher's spokesman.