Senators Skeptical of Ex-Im Nominee's Promise to Serve Bank He Once Opposed
Scott Garrett says his views changed after Trump's election and reforms enacted with bank's charter renewal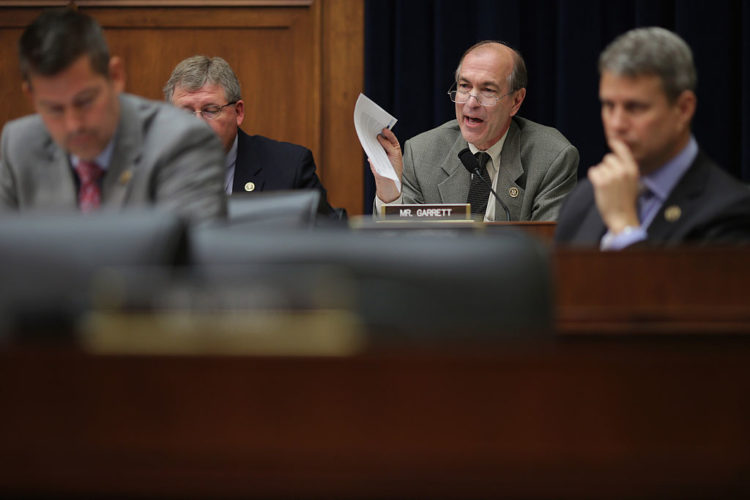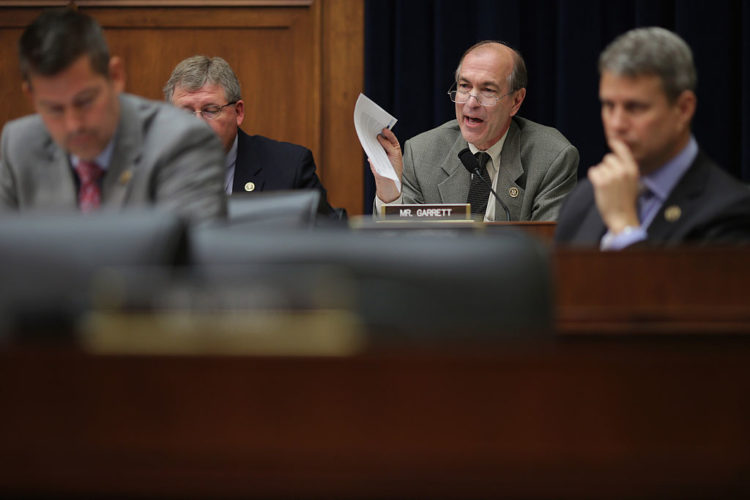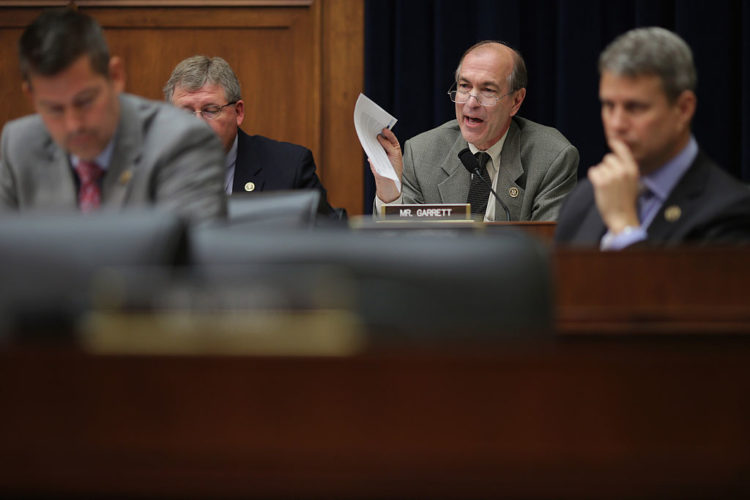 The nomination of President Donald Trump's pick to lead the Export-Import Bank appears to be in limbo following a Wednesday Senate hearing evaluating his nomination, amid persistent skepticism from lawmakers from both parties about whether the bank will function according to their wishes if a prominent critic of the bank is confirmed.
Scott Garrett, a former GOP congressman from New Jersey who was nominated in June as chairman and president of Ex-Im's board, said on Wednesday that he will make sure the agency is fully operational if he's confirmed to its board, in an apparent attempt to tamp down senators' worries that his previous opposition to the agency would impact its operations.
Garrett, who was a vocal critic of Ex-Im while he was a member of the House Financial Services Committee from 2003 to January 2017, said that Trump's election marked enough of a change in U.S. economic policy that he was willing to reverse his opposition to the bank. He held this stance throughout his time in Congress, which ended after he lost his re-election bid last year.
But on Wednesday, he said he intends to lead Ex-Im "with regard to full compliance of the law" and "see to it that it is a fully functional bank."
I just need to know that you're not there as a saboteur.
Sen. Heidi Heitkamp (D-N.D.)
However, questions about Garrett's longstanding opposition to Ex-Im while he was in Congress continued to haunt him. Banking Committee members of both parties on the panel, which is made up of 12 Republicans and 11 Democrats, questioned whether Garrett can effectively lead the bank given his previous statements that Ex-Im represents "crony capitalism," along with his votes in 2015 and 2012 against renewing the institution's charter.
Following the hearing, Banking Committee Chairman Mike Crapo (R-Idaho) told reporters that he thought all of the Ex-Im nominees before the panel performed strongly. In addition to Garrett, the committee heard testimony from four other nominees to the Ex-Im board of directors, alongside a nominee to be the agency's inspector general.
When asked whether he had a timeline for moving Garrett's nomination out of the committee, Crapo said he has to talk with the committee members.
Ex-Im's main purpose is to approve loan guarantees for U.S. companies exporting to overseas markets. Supporters see the bank, which has been around since 1934, as a crucial business tool for major manufacturers that make capital-intensive goods requiring significant financing, like large civil aircraft or nuclear reactors.
Mostly for that reason, conservatives have criticized the bank as a form of corporate welfare. A group Garrett joined, led by House Financial Services Committee Chairman Jeb Hensarling (R-Texas), succeeded in shutting down the bank for several months in 2015 by holding up a House vote on renewal.
Garrett said that Trump's election and economic policies are among the factors that have changed his views of the bank. And he said that, despite his opposition as a lawmaker, he would approach leading Ex-Im from the point of view of an executive, rather than a legislator.
Additionally, Garrett said, he's more comfortable with taking the position because of reforms enacted in the bank's 2015 charter renewal that placed new risk management and ethics rules on the bank.
"If you are philosophically opposed to the concepts and if you truly believe that this bank represents crony capitalism by definition, I think it's more than just simply asking for a reform," said Sen. Mike Rounds, a Republican from South Dakota who has supported the bank.
When asked by Sen. Sherrod Brown (D-Ohio) whether he would retract anti-Ex-Im statements he made as a congressman, Garrett said that he's aware of what's in the public record and reiterated that if confirmed he'll work to ensure that the bank is fully operational and conducts its mission.
Democrats, who are mostly united in their support for the bank, also questioned why Garrett would even want to lead an institution that he so strongly opposed as a lawmaker.
"Why in the world would we give you a job when you refuse to say you were wrong about your past statements?" said Sen. Heidi Heitkamp (D-N.D.). "I just need to know that you're not there as a saboteur."
Jay Timmons, the president of the National Association of Manufacturers — a Washington trade group that has led efforts to keep Ex-Im running — said in a statement following the hearing that Garrett's testimony did not adequately address the ongoing worries about his record.
"This weak support for American manufacturing was on full display during his hearing and stands in sharp contrast to President Donald Trump's concrete commitment to American workers," Timmons said, referring to Garrett's history of opposing the bank.