Obamacare Advocates Seize on Unintended Trump Effect on Health Plans
But difficult to show public that more people are actually eligible for zero-premium plans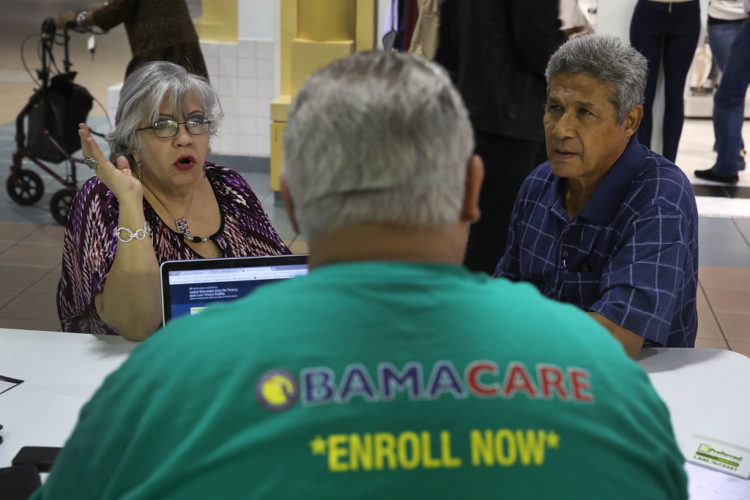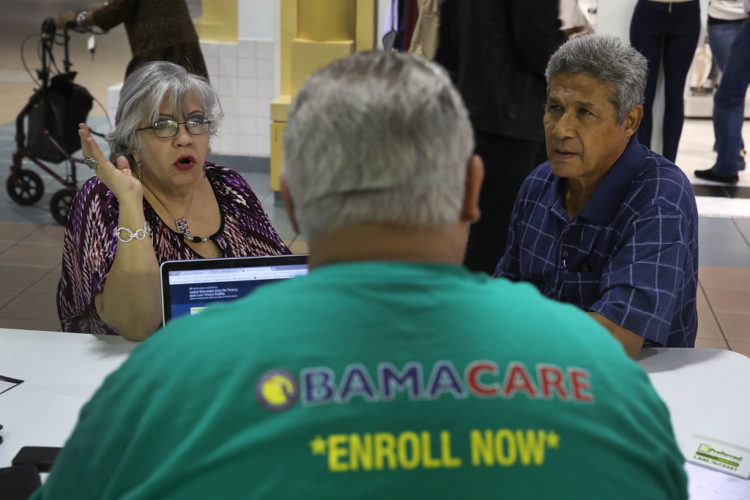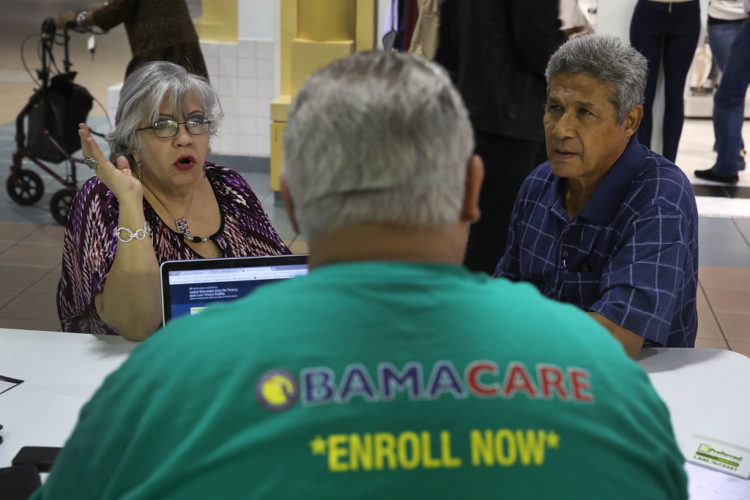 When President Donald Trump moved to cut off key Affordable Care Act subsidies to insurers, his action had an unintended consequence: the unprecedented availability of zero-premium health plans.
The cost-sharing reduction subsidies, which last month Trump said he would end, help insurers cover the out-of-pocket costs of millions of low-income people who have silver-level health plans. But eliminating them actually made some Obamacare plans more affordable for people who qualify for assistance with their premiums.
Many insurers, expecting they might lose the payments, opted to hike premiums the most for silver-level plans, which serve as a benchmark for premium subsidies, but not for other plans.
Advocates for the ACA say the unusual situation gives them a compelling pitch to get as many consumers as possible to enroll for Obamacare coverage.
But enrollment groups still face a daunting challenge: informing the public that millions of Americans are eligible for subsidies large enough to cover their entire premium for some health plans — even as average Obamacare premiums have increased by double digits.
"Obamacare's ever-growing subsidies are chasing skyrocketing premiums, pricing out middle-income Americans and leaving too many American families behind," Department of Health and Human Services press secretary Caitlin Oakley said in a statement Thursday.
During the first two weeks of open enrollment, ACA advocates and health insurance brokers say they've had to regularly clear up misconceptions about Obamacare having been repealed, as well as explain why double-digit premium hikes do not mean health insurance is less affordable for people who qualify for subsidies.
Just days before the start of enrollment, nearly a fourth of registered voters (24 percent) said they thought Obamacare was already repealed in part, according to a Morning Consult/Politico poll conducted Oct. 19-23.
"Premiums did increase," Erin Hemlin, director of consumer education at Young Invincibles, an enrollment group focused on the youth, said in an interview Thursday. "It's just that tax credits increased more to cause a net savings — and trying to get that message across can be really difficult."
Awareness of zero-premium health plans is almost nil, even though more than 4.5 million Americans are eligible for such plans, according to the Kaiser Family Foundation. Avalere Health said zero-premium plans are also available in nearly 98 percent of counties in the 39 states that use the Healthcare.gov platform.
Nick Moriello, president of the Delaware-based Health Insurance Associates, said most people coming to his brokerage firm aren't aware of zero-premium bronze plans.
"They are pleasantly surprised when we're sharing that information," he said in a Wednesday interview.
(People who enroll in the lowest-level "bronze" plans still face thousands of dollars in deductibles for medical expenses if they draw on the coverage.)
Almost 1.5 million people enrolled for Obamacare coverage on the Healthcare.gov website in the first 11 days since the season opened Nov. 1, approximately a 47-percent increase in sign-ups compared to this time last year. But the Trump administration's funding cuts for enrollment outreach and navigator groups, as well as slashing the enrollment period in half, makes it likely fewer people will sign up overall for 2018 plans.
Advocates hope focusing on affordability will help them make up ground in enrollment.
"It's a game-changer, but only if the uninsured find out they exist," Josh Peck, a former Obama administration health official who now works at a new enrollment group called Get America Covered, said in an interview Tuesday.
For the people who qualify for the subsidy, it is in many ways, from a price standpoint, a better year than it's ever been.
Nate Purpura, vice president of communications at eHealth
But while health insurance is more affordable for people who qualify for subsidies, it has gotten less affordable for individuals who aren't eligible for financial assistance, since they would have to pay the entire premium increase.
A Nov. 1 study from eHealth, a private online health insurance marketplace, found a typical family that doesn't qualify for subsidies would pay nearly triple the monthly premium of a family with subsidies.
"For the people who qualify for the subsidy, it is in many ways, from a price standpoint, a better year than it's ever been," said Nate Purpura, vice president of communications at eHealth. "But it's the complete opposite if you don't qualify for a tax credit. It is the Grand Canyon of differences."
Health insurers and insurance brokers are also urging consumers who qualify for cost-sharing reductions to consider choosing silver plans, which are more comprehensive than bronze plans and have lower deductibles. Moriello, who also serves as vice chair on the National Association of Health Underwriters' legislative council, said consumers with a zero-premium bronze plan may still face between a $6,000-$7,000 yearly deductible.