Brands
Essential marketing and PR news & intel to start your day.
July 23, 2021
An Olympics Unlike Any Other Finally Arrives
As the Tokyo Olympics' opening ceremony kicks off this morning, Morning Consult senior sports reporter Alex Silverman checks in with a roundup of Morning Consult's recent coverage. He writes:
Sixteen months after they were first postponed, the Games of the XXXII Olympiad officially begin today in Japan against the backdrop of rising coronavirus concern. The long, strange buildup to the Tokyo Summer Games has raised a host of unique issues and questions, and Morning Consult has been closely tracking how the American and global public feels about all of them over the past six months. Catch up on these highlights:
Events Calendar (All Times Local)
A MESSAGE FROM MORNING CONSULT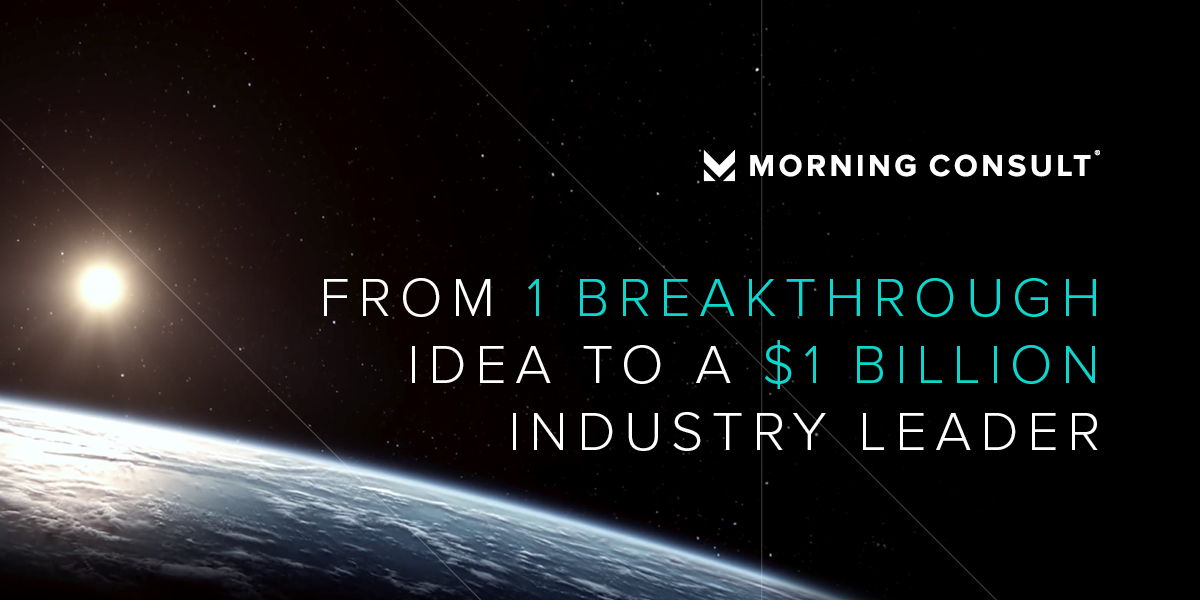 What Else You Need to Know
A Washington Post reporter sues the paper and its top editors, claiming discrimination.
Katie Robertson, The New York Times
Felicia Sonmez, a Washington Post reporter, filed a discrimination lawsuit against the newspaper and some of its top editors on Wednesday, claiming they had discriminated against her by barring her from covering stories related to sexual assault after she went public as a victim of assault.
'Fox News Is Helping Kill Americans,' Says the Lincoln Project in New Attack Ad
Simon Dumenco, Ad Age
Conservative PAC The Lincoln Project is out today with a new ad titled "Fox is Killing Us" that attacks Fox News for its frequent anti-vax stance during the COVID pandemic.
Former CBS Chief Joe Ianniello Launches SPAC Amid Media Merger Mania
Benjamin Mullin, The Wall Street Journal
The former chief executive of CBS is looking to get in on the media industry's merger frenzy.
Roc Nation to Launch Multimedia Brand
Kathryn Hopkins, WWD
Shawn "Jay-Z" Carter's entertainment company has teamed up with Modern Luxury Media, the publisher of Ocean Drive, Gotham and more, to launch Edition by Modern Luxury this winter, a luxe multimedia platform designed to amplify and elevate voices from diverse communities that are shaping popular culture.
Why The Washington Post and HuffPost Featured Porn Alongside News
Alex Noble, The Wrap
Notice anything … different while surfing the net lately?
Mike Hopkins Wants to Make Amazon a Hollywood Powerhouse. MGM is Just the Start.
Jessica Toonkel, The Information
Mike Hopkins had barely gotten his Amazon employee badge when Prime Video, the streaming service he oversaw for the internet retailer, had a possible crisis on its hands.
CBS Fires Station Chiefs in Los Angeles and Chicago Following Misconduct Probe
Cynthia Littleton, Variety
CBS has ousted the leaders of its O&O stations in Los Angeles and Chicago after concluding a six-month investigation into misconduct claims at the CBS Television Stations group.
NFL threatens forfeits for teams with COVID-19 outbreak among unvaccinated players
Mike Jones, USA Today
With the full launch of training camps for all 32 teams just less than a week away, the NFL is intensifying its efforts to coax players into receiving COVID-19 vaccinations, laying out strict protocols that will penalize teams should a COVID-19 outbreak among unvaccinated players put the league's schedule in jeopardy.
Social Media and Technology
Silicon Valley's Best Pandemic Ever
David Streitfeld, The New York Times
In April 2020, with 2,000 Americans dying every day of Covid-19, Jeff Bezos, Amazon's chief executive and the world's richest man, announced he was focusing on people rather than profits.
Massive internet outage: FedEx, Delta and McDonald's go down
Brian Fung and Clare Duffy, CNN
A sweeping internet disruption on Thursday briefly took out a wide range of major corporate websites — from FedEx and Delta Air Lines to HSBC and McDonald's.
Xfinity Sets TikTok Challenge Based on Olympics Theme 'Bugler's Dream'
David Cohen, Adweek
Xfinity wants to hear and see TikTok creators' takes on "Bugler's Dream," the anthem of the Olympic Games.
False arrest, racial profiling: Why the Citizen app is a threat to vulnerable communities
Granate Kim, Fast Company
The app that's marketed as a tool for making communities safer has led to harassment—and at least one innocent person getting picked up by cops.
For Airlines, It's Looking More Like 2019 Again
Niraj Chokshi, The New York Times
The aviation recovery is gaining momentum.
How Much More Will Your Oreos Cost? Companies Test Price Increases
Theo Francis et al., The Wall Street Journal
American companies are starting to test the extent of their pricing power.
McDonald's Pledges to Buy More From Diverse-Owned Suppliers
Ally Marotti, Ad Age
The fast-food giant is dedicating a quarter of its $14 billion annual supply chain spending to firms owned by people underrepresented in business.
Uber And Lyft Drivers Are Being Carjacked at Alarming Rates
Dara Kerr, The Markup
The Markup confirmed 124 carjackings and attempted carjackings of ride-hail drivers across the country. Drivers say the companies are doing little to help.
Unilever CEO 'fully committed' to Israel business after Ben & Jerry's stops selling in occupied territories
Nadine El-Bawab, CNBC
Unilever's CEO, Alan Jope, told investors during a conference call Thursday that the company remains committed to its businesses in Israel after its subsidiary, Ben & Jerry's, announced earlier this week that it will stop the sale of its ice cream in the occupied Palestinian territories.
You may be waiting longer for your Domino's pizza
Danielle Wiener-Bronner, CNN
Restaurants are short-staffed as they reopen and consumers embrace dining out again. That means longer wait times for your food when dining out. And unfortunately, you may encounter the same issue when ordering pizza at home.
Crocs sues Walmart, Hobby Lobby and others for allegedly copying its popular shoe
Parija Kavilanz, CNN
Crocs is accusing Walmart, Hobby Lobby and other companies of copying its iconic clog.
Travis Scott's Cacti Takes Over Miami as Hard Seltzer Faces Competition From Canned Cocktails
Kathryn Lundstrom, Adweek
After launching his own hard seltzer brand earlier this year in partnership with Anheuser-Busch, Travis Scott is taking the 7% agave-based seltzer on tour with him.
Opinions, Editorials, Perspectives and Research
This email was sent by: Morning Consult
729 15th St. NW Washington, DC, 20005, US