Entertainment
Essential entertainment industry news & intel to start your day.
July 29, 2021
As Movie Theaters Recover, They Can Win Over Gen Zers With Free Tickets, Food 
As movie theaters continue to reopen, young moviegoers who are ready to visit cinemas again are an essential component of that comeback. But exhibitors have their work cut out for them as concerns about the delta variant grow and new films continue to debut on streaming services. However, Morning Consult data suggests that theaters can win over the demographic with free tickets and food, and as one analyst suggests, by extending the moviegoing experience beyond buying a ticket and popcorn. Read more here: Gen Zers Are Vital to Movie Theaters' Recovery. Here's How Theaters Can Win Them Over
Events Calendar (All Times Local)
A MESSAGE FROM MORNING CONSULT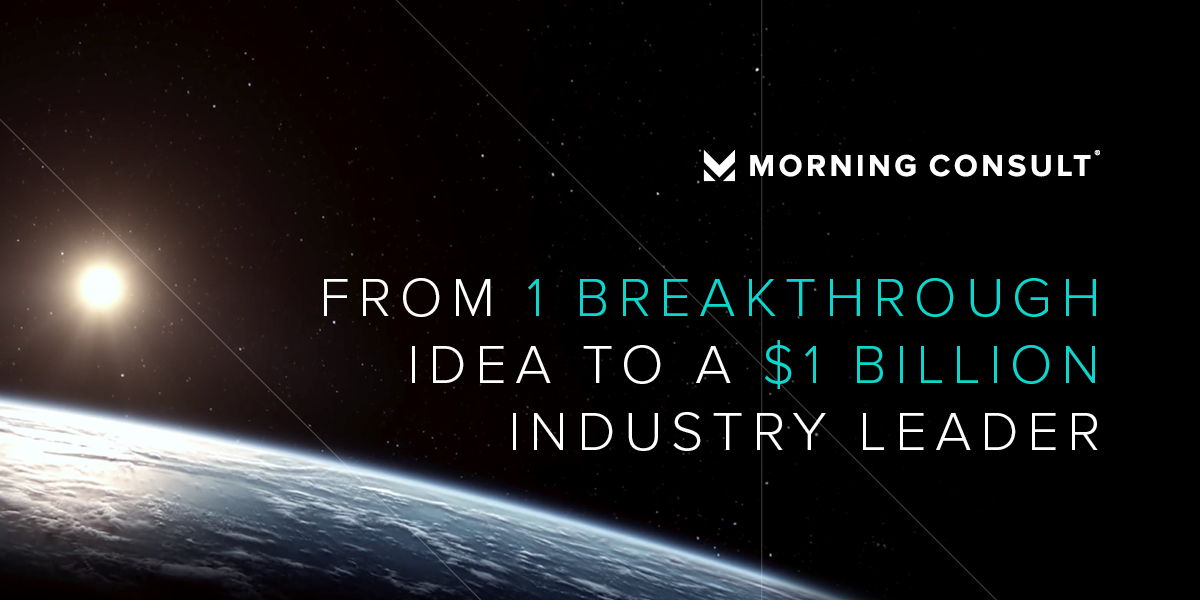 What Else You Need to Know
Hollywood Wanted to Go Back to Business as Usual. The Delta Variant Had Other Plans
Brent Lang and Marc Malkin, Variety 
On Monday night, as the sun set in New York City, 200 people gathered at the Directors Guild of America screening room to watch Ryan Murphy's "Impeachment: American Crime Story" before heading to an exclusive dinner at The Pool restaurant.
Hollywood Productions Halted as Covid-19 Emerges on Sets Again
Joe Flint and R.T. Watson, The Wall Street Journal 
Production of movies and TV shows is getting disrupted again because of Covid-19 and uncertainty over vaccination protocols, a setback as networks and streaming services remain hungry for fresh content.
Hungarian HFPA Member Admits Plagiarizing, Recycling Quotes in Scarlett Johansson Profile
Beatrice Verhoeven, The Wrap Pro 
Hungarian journalist and longtime Hollywood Foreign Press Association member Anikó Navai has admitted to plagiarizing and recycling quotes for an unauthorized Scarlett Johansson interview published last month in a Hungarian magazine, TheWrap has learned.
Delta variant haunts Halloween plans
Hugo Martín, Los Angeles Times
Despite a resurgence in coronavirus cases, Halloween celebrations are back on the calendar. How scary is that?
Sony Extends Tom Rothman's Contract, Adds CEO to Chairman Title
Beatrice Verhoeven, The Wrap 
Sony Pictures' Tom Rothman has added CEO to his chairman title and has also extended his contract with the studio to continue oversight of the film division, the studio announced Wednesday.
Cinemark CEO Mark Zoradi to Retire at End of Year
Etan Vlessing, The Hollywood Reporter 
Cinemark CEO Mark Zoradi is set to retire at the end of the year, with Sean Gamble, CFO & COO, named as Zoradi's successor from Jan. 1, 2022.
Will Dwayne Johnson and 'Jungle Cruise' Give the Box Office a Much-Needed Jolt?
Jeremy Fuster, The Wrap 
After releasing multiple blockbusters per year for much of the 2010s, Dwayne Johnson hasn't been seen in theaters for over 18 months. But that dry spell comes to an end this weekend with his Disney adventure film "Jungle Cruise," his first film since "Jumanji: The Next Level" in December 2019.
'Stillwater' Was Delayed for Almost a Year—Here's Why the Director Is Grateful
Don Steinberg, The Wall Street Journal 
Covid-19 may have created a disaster for theatrical releases and movie theaters, but it turns out the disruption worked out for Tom McCarthy. The director of "Stillwater," starring Matt Damon as a father trying to get his daughter out of a French prison, says the pandemic delay gave him a chance that studio-backed filmmakers rarely get—to step away from the film for months and come back to sharpen it with fresh eyes.
New York City's Paris Theater to Reopen in August
Rebecca Rubin, Variety 
The Paris Theater, a beloved arthouse cinema in New York City, is reopening its doors next month.
Why Are There Suddenly So Many Music Documentaries?
Josh Terry, Vice 
If you were to rattle off even a partial list of all the music documentaries that are out right now, you'd sound insufferable: Have you seen the new HBO Max film, "Woodstock 99: Peace, Love, and Rage?" What about Netflix's "Biggie: I Got a Story to Tell?"
Focus Features to Hold First Oscars FYC In-Person Screening Event for 'Stillwater' With Matt Damon in 350-Seat Theater
Clayton Davis, Variety 
No rest for the weary, especially when it comes to Oscar campaigning. Focus Features has set up the first Oscars FYC special screening and conversation of the awards season for Tom McCarthy's "Stillwater" with star Matt Damon and the writer and director scheduled to attend in-person at the 350-seat Harmony Gold Theater in Los Angeles.
Hallmark's Mahogany Card Brand to Be Adapted Into TV Movies Beginning in 2022
Angelique Jackson, Variety 
For more than 30 years, Black families have celebrated occasions big and small with Hallmark's Mahogany cards, a line designed with those consumers in mind. Now, Mahogany will launch on the small screen, with a quarterly slate of original movies coming to Hallmark Movies & Mysteries in early 2022.
TV Lags Far Behind Film in Disability Representation, Nielsen/RespectAbility Study Reveals
Michael Schneider, Variety
Television still falls far behind film in depicting characters with disabilities, according to a new study released on Wednesday by Nielsen and the nonprofit org RespectAbility.
People's Choice Awards Expand to NBC
Rick Porter, The Hollywood Reporter
The People's Choice Awards is expanding its TV footprint. The annual awards will air on NBC as well as cable sibling E! in 2021, marking the show's return to a broadcast network since 2017.
Lionsgate Play Reveals Southeast Asia Expansion Plans, Slate
Naman Ramachandran, Variety 
Starz-backed streamer Lionsgate Play has revealed ambitious expansion plans in Southeast Asia, local commissions in India and a 60-strong English-language programming slate.
Black TikTok Creators Grapple With How Far to Take Strike: "Why Should We Have to Leave?"
J. Clara Chan, The Hollywood Reporter
Megan Thee Stallion's "Thot S—" is a near perfect blueprint for a viral TikTok dance and sound. The beat is catchy, the chorus is easy to remember, and the lyrics offer clear — and fun — instructions for listeners.
Activision Blizzard employees say CEO's letter 'fails to address' key concerns
Jay Peters, The Verge 
In a new letter, Activision Blizzard employees said that CEO Bobby Kotick's note addressing allegations of sexual harassment and workplace discrimination at the company "fails to address critical elements at the heart of employee concerns."
NBA Plans Daily, Weekly Podcasts in New Deal With IHeartMedia
Lucas Shaw, Bloomberg 
The National Basketball Association is developing a slate of original podcasts about the league's greatest moments and players, part of a new deal with IHeart Media Inc., the largest radio station owner in the U.S.
The Future of Social Audio Is Bite-Size
Antoinette Siu, The Wrap Pro 
Since Clubhouse pushed the concept of social audio, there has been gaining interest from upstart companies and social media giants to get ahead of the next big trend in audio apps. Now the content economy is carving out a new market: the creation of bite-size audio recordings or micro-podcasts that run anywhere from 90 seconds to a few minutes.
Netflix, Beware: YouTube Could Bring in More Money in 2021
Sean Burch, The Wrap Pro
The fast-approaching object in Netflix's rearview mirror? That's YouTube.
Facebook Ad Revenue Jumps to $28B In Second Quarter
J. Clara Chan, The Hollywood Reporter
Facebook's ad revenue increased 56 percent year over year for a total of $28.58 billion in the second quarter of this year, according to earnings reported on Wednesday.
Opinions, Editorials, Perspectives and Research
Netflix's Film Chief Scott Stuber Is Shaking Up Hollywood: 'The Movie Business Is in a Revolution'
Brent Lang, Variety 
Hollywood was in a collective state of shock last month when Steven Spielberg's Amblin Entertainment forged a multiyear deal to make movies for Netflix.
Spotify CEO Daniel Ek does a podcast on the future of podcasts
Dan Primack, Axios
Spotify on Wednesday reported significant ad revenue growth from its podcast business, as part of its quarterly earnings disclosure. Take a listen: Company founder and CEO Daniel Ek appeared on the Axios Re:Cap podcast to discuss how the podcast business model is changing, why he's spending big on exclusive shows and his personal favorites in both podcasting and music.
'Arthur' Is Ending — But Its Memes Will Live on Forever
EJ Dickson, Rolling Stone
In the beginning, there was a fist: five brown fingers, emerging from a yellow argyle sweater sleeve. Though one cannot see the owner of the fist's face, nor even his upper body, everything you need to know about his emotional state is telegraphed by the strength of those five fingers, tightly clenched in ire, threatening to unleash the sheer animalistic force contained therein. 
This email was sent by: Morning Consult
729 15th St. NW Washington, DC, 20005, US